Is Foshan Louvre the best market to buy home furniture?
Foshan Louvre, whose full name is Louvre International Furniture Exhibition Center, is specializing in the global top brand. Many people long for purchasing home furniture in Louvre for its good quality and reasonable price. But is that true?  Don't make a judgment so early. Here is some specific information about Foshan Louvre.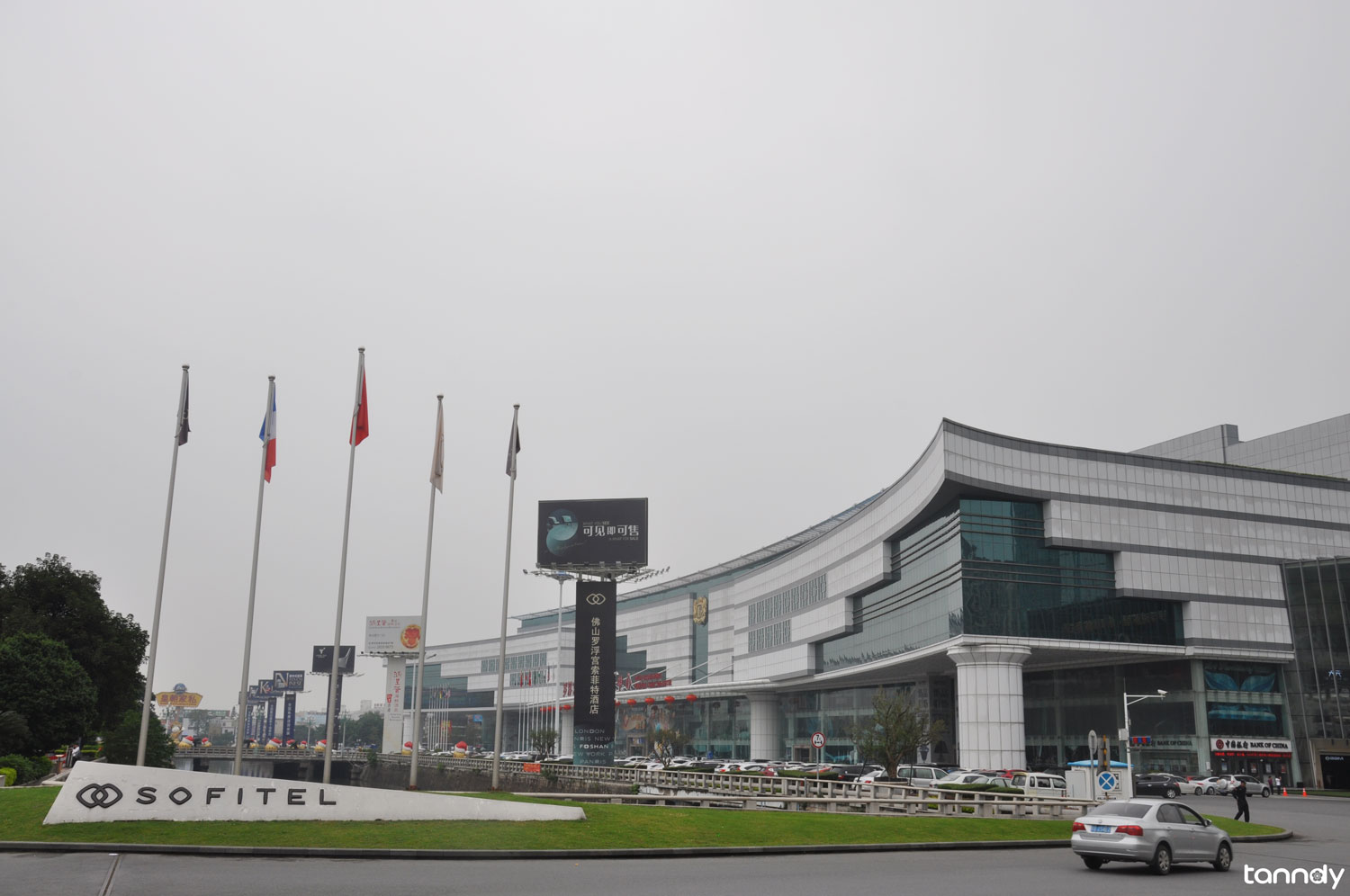 The Atmosphere of Louvre Furniture Market
Coming into Louvre's showroom, the buyers can have a feeling of staying at home. Everything is nice, TV screen on the wall, light music around you, and nice smile from the supplier and so on. It is very quiet in the showroom. The furniture style of Foshan Louvre combines of elegance and fashion. It have lots of fantastic furniture in the showroom, but buyers are prohibited to snap photos of the furniture they love, because the supplier need to protect their design patent. What's more, its mission is to provide the most comfortable furniture and best after-sale service for buyers.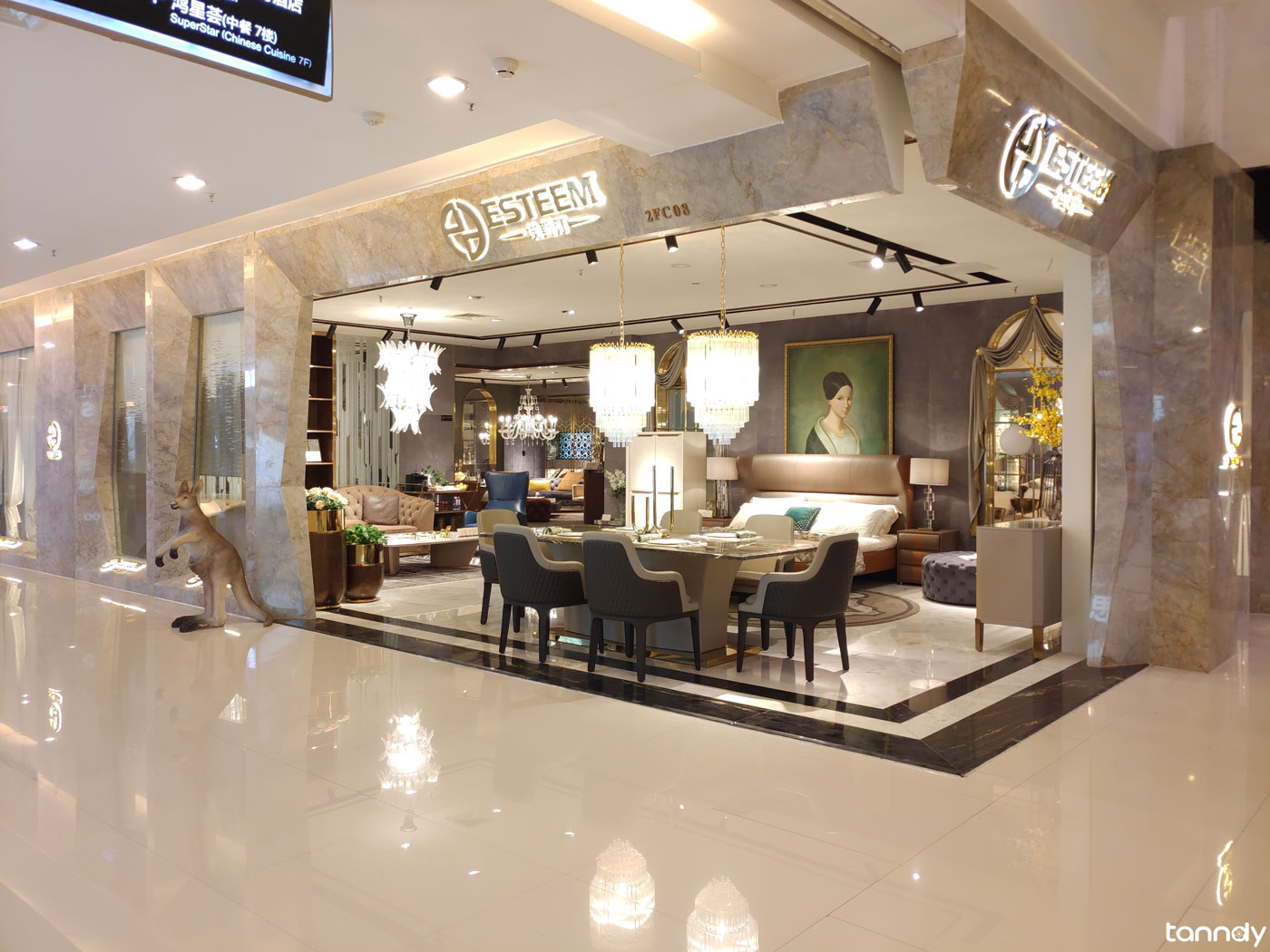 The Sales Service
When the buyers walk around Louvre's showroom, they will see that every shop has one or two suppliers who might stand at the doorway for welcoming the buyers or just sitting in the showroom. Most of them are good at speaking English, so buyers do not need to worry about the communicational problems. Unlike other furniture market, the suppliers of Louvre are not so hospitable, and they seldom positively introduce the furniture for buyers. Some suppliers might be nice to the buyers before the buyers order their furniture, but after receiving the buyers' full payment, they might change their attitude, for instance, they might reply the message late or not cooperate in inspection. However, there are some nice suppliers. It would be better that the buyers to find an English-speaking guide, because English-speaking guide is familiar with local culture, and easy to communicate with suppliers. Through communication, the guide can judge that which supplier can be trusted.
The product quality
Foshan Louvre, especially the imported hall where is full of imported furniture brands, is viewed as the Rolls-Royce of furniture. Foshan Louvre focuses on building high-end furniture brands. The material of every piece of furniture was selected elaborately, for instance, most sofa are made of top-layer leather or two-layer leather, but not PU (a material is easy to peel and not soft enough). There are many furniture samples in Foshan Louvre, the buyers can touch or sit on it so as to make sure of the quality. In addition, Foshan Louvre boasts "10 years quality guarantee & lifelong maintenance for furniture." Therefore, the buyers should have not doubt to the quality of Louvre furniture. Now the buyers might clear about the quality, however, knowing the quality is not enough, the buyers also need to know the price of the furniture.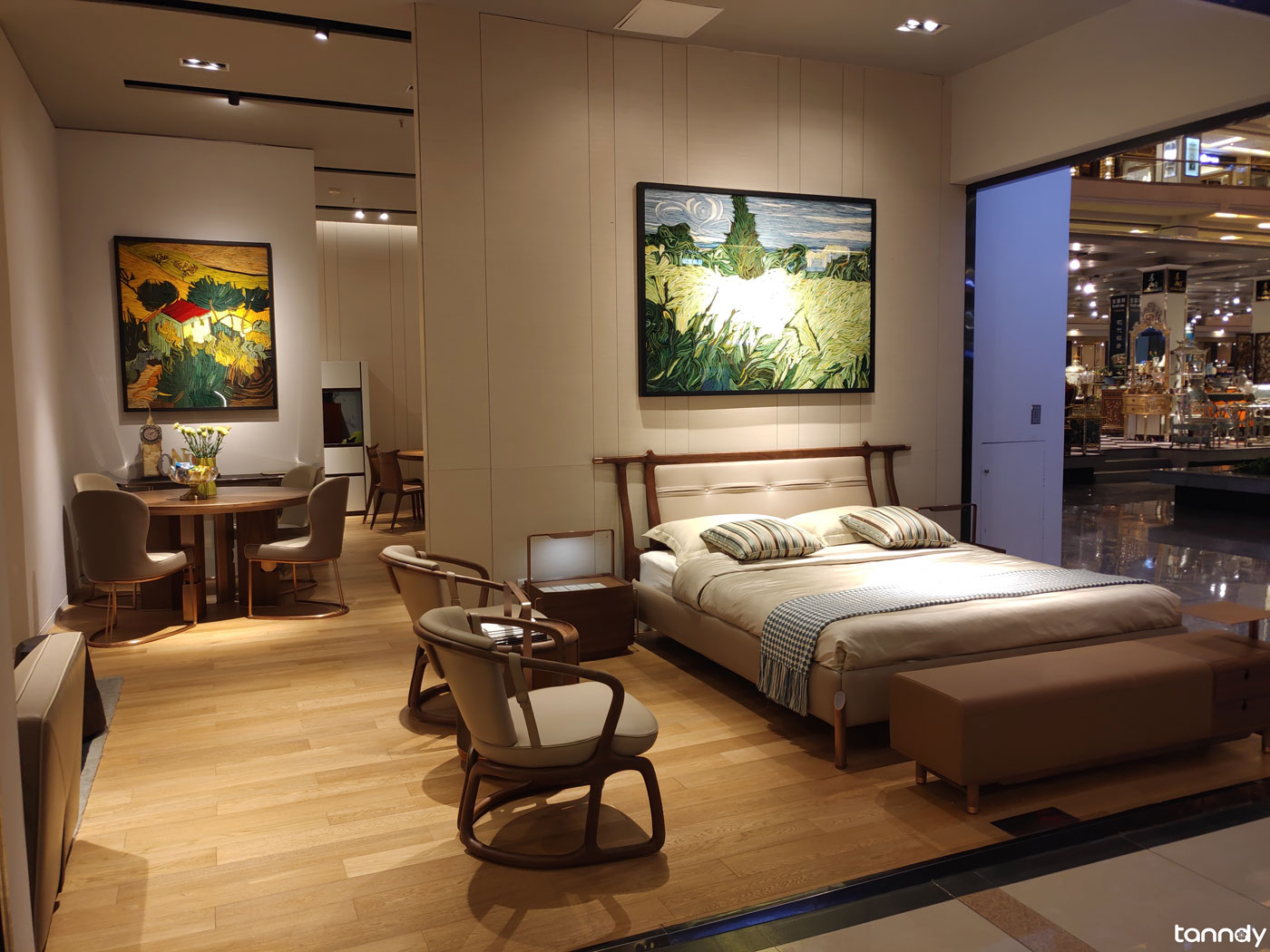 Price Range
As you can see, Foshan Louvre pay more attention to building high-end furniture, so its furniture has very good quality. In Foshan Louvre, can buyers purchase good quality furniture with reasonable price? It depends on what kind of furniture the buyers purchase. All in all, the price of furniture in Foshan Louvre is very expensive, or we can say, luxurious. It might have two reasons why Foshan Louvre's furniture sells so expensive. One is high quality furniture; the other is high showroom rent. The buyers might purchase several pieces of furniture in other furniture markets with the same price. Apart from Foshan Louvre, the buyers also need to know other furniture markets in Foshan (near Louvre), they provide mid-low end, mid-high end price of home furniture, meeting different buyers' need.
Other Furniture Markets with Reasonable Price
These markets have more alternative, such as style, material, color etc. Some of the markets, especially north district of Shunlian, have good service. Those staff are very hospitable, and willing to introduce the furniture according to the buyers' need. However, not every supplier can speak English, so it is important for buyers to find an
English-speaking guide
. And it is easy for buyers ask for a discount here. And these markets are near Louvre, the buyers can first have a look at the Louvre, then go to other furniture markets for comparison.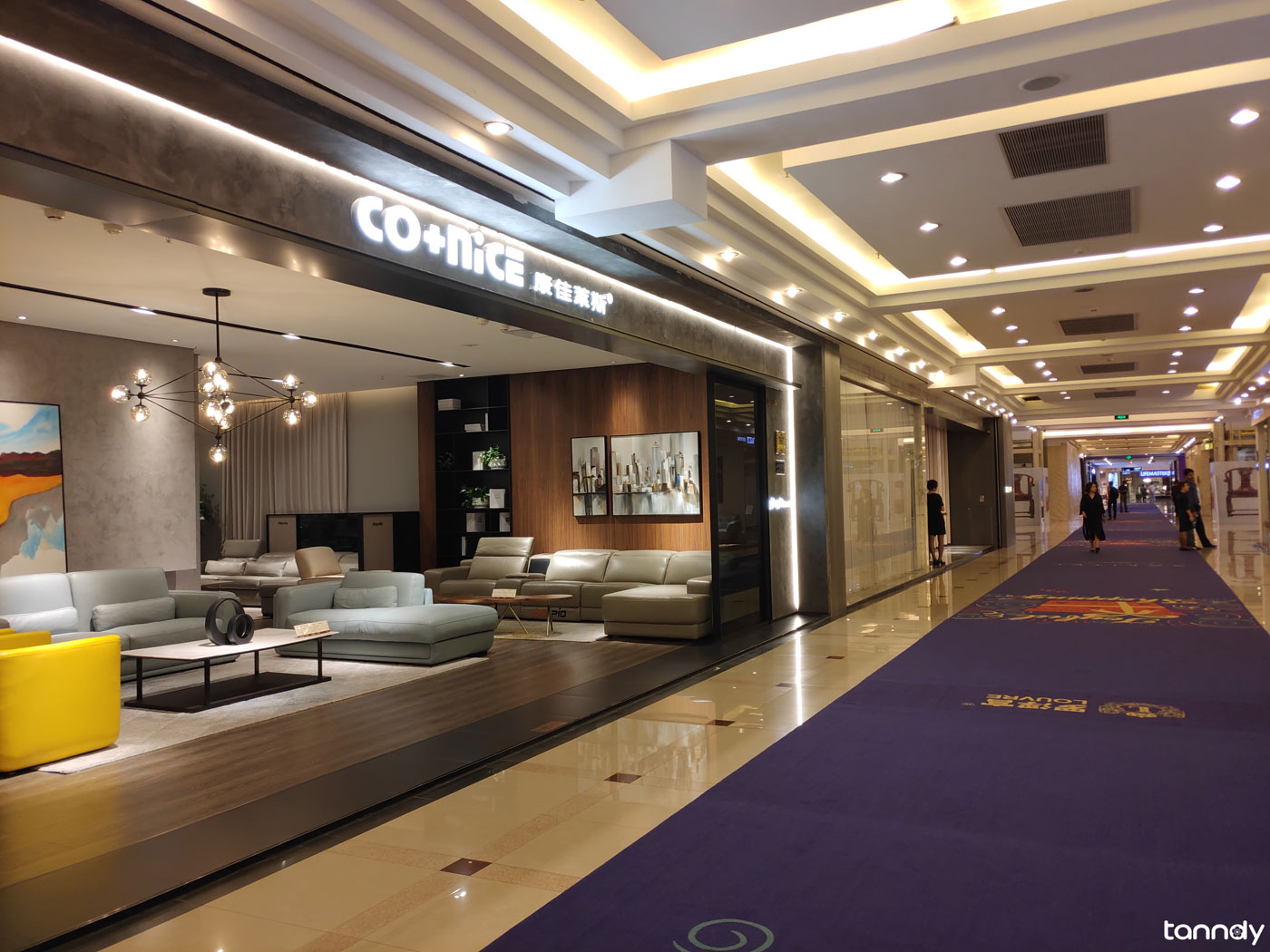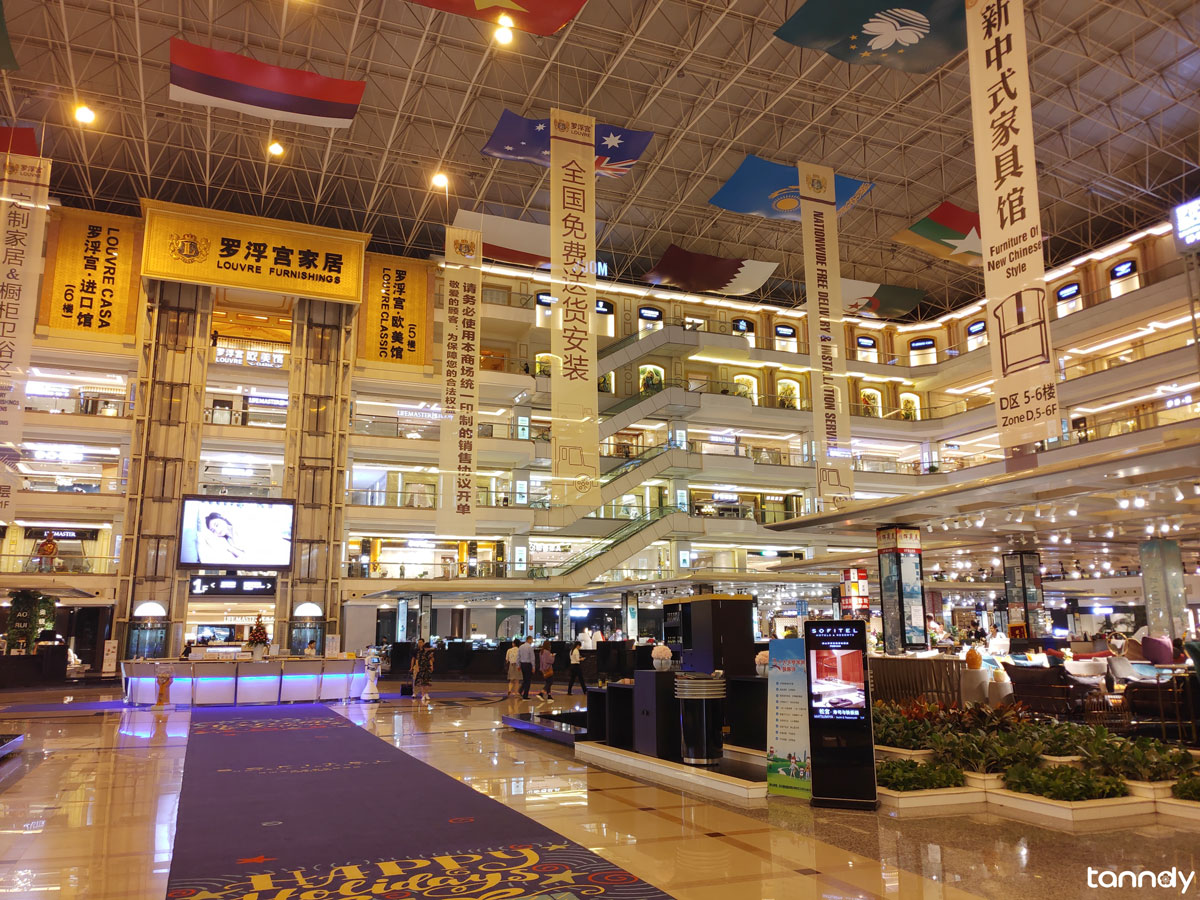 Welcome to contact us
Tips: If you prefer direct call, Message or email then follow:
David: 0086-18620044981 (on WeChat, WhatsApp)
Lilian: 0086-18620045496 (on WeChat, WhatsApp)
Email: tanndy@tanndy.com
We will respond in 30mins during working time.