A visit to an Outdoor Furniture Supplier showroom in Foshan China
We managed to visit an Outdoor Furniture Supplier's showroom. They have many different kinds of outdoor furniture like outdoor sofa set for both L shape and round shape, outdoor coffee table, outdoor chair etc.
Below is the quick visit to their showroom.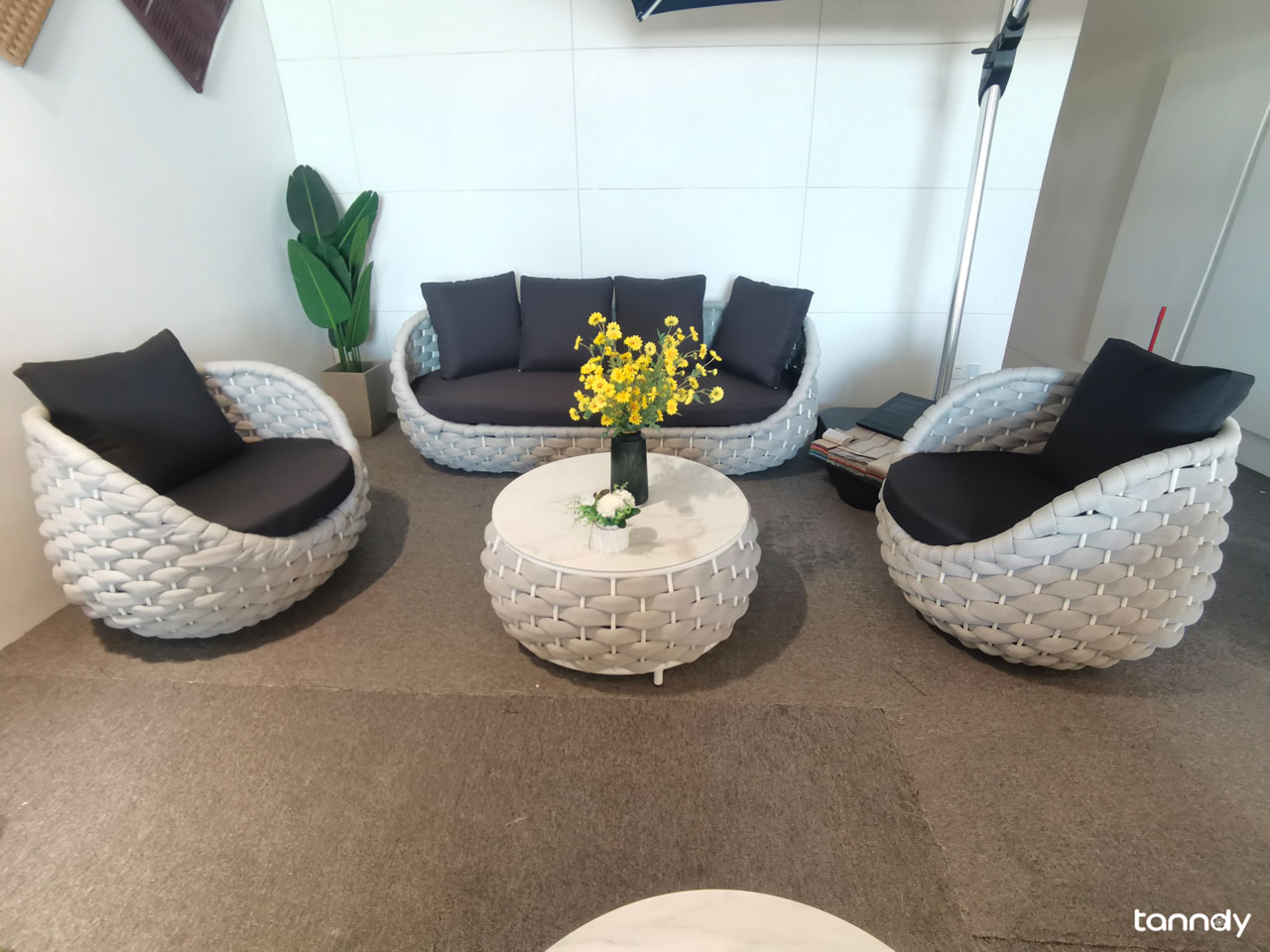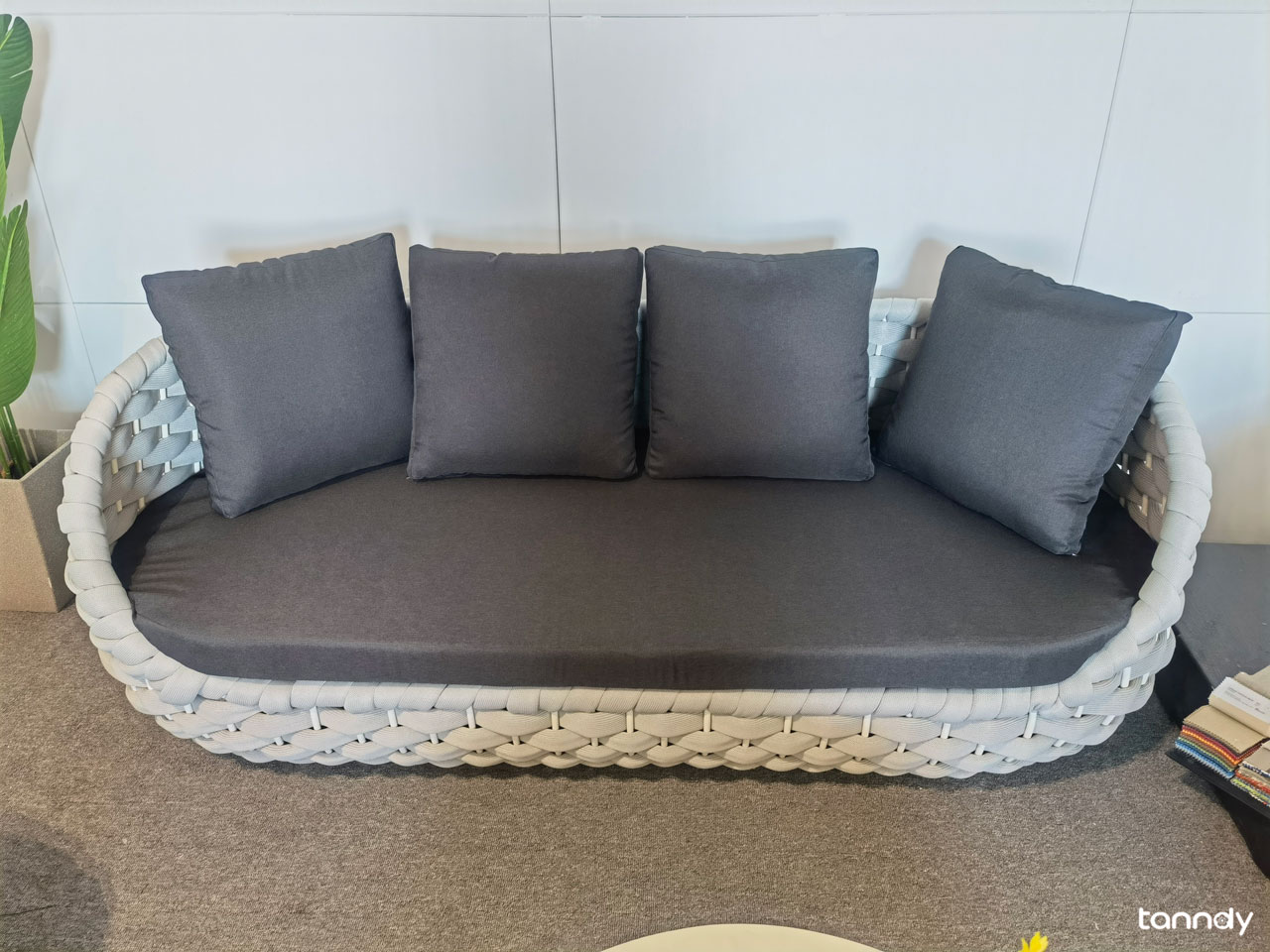 This is one of their most popular outdoor sofa set with round shape coffee table.
The sofa comes with the 2 seater or 3 seater, together with 2 single seat. The sofa comes with the coushion and pillows. Those fabric can change to waterproof fabric, so you can put them outdoor without problem.
The coffee table is round shape with marble stone top.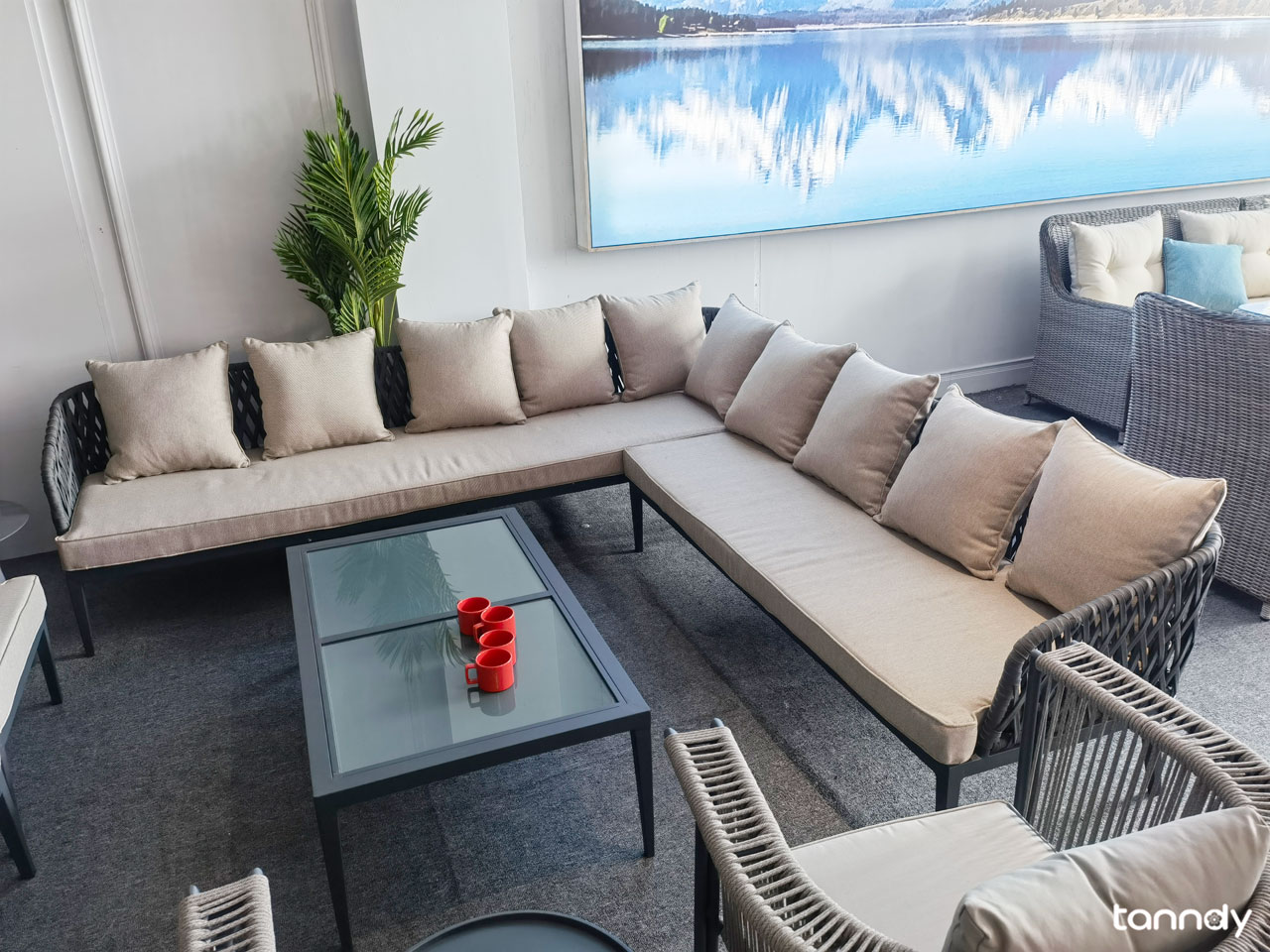 This is L shae outdoor sofa. It looks pretty big. you can count to see it has 10 pillows which means it's 10 seater!!
It's really big for a 10 seater sofa. You can have a big party for such a big sofa.
The boss told us that, you can always change the color of the fabric.
The coffee table is a rectangle shape with glass top. It will be easy to clean.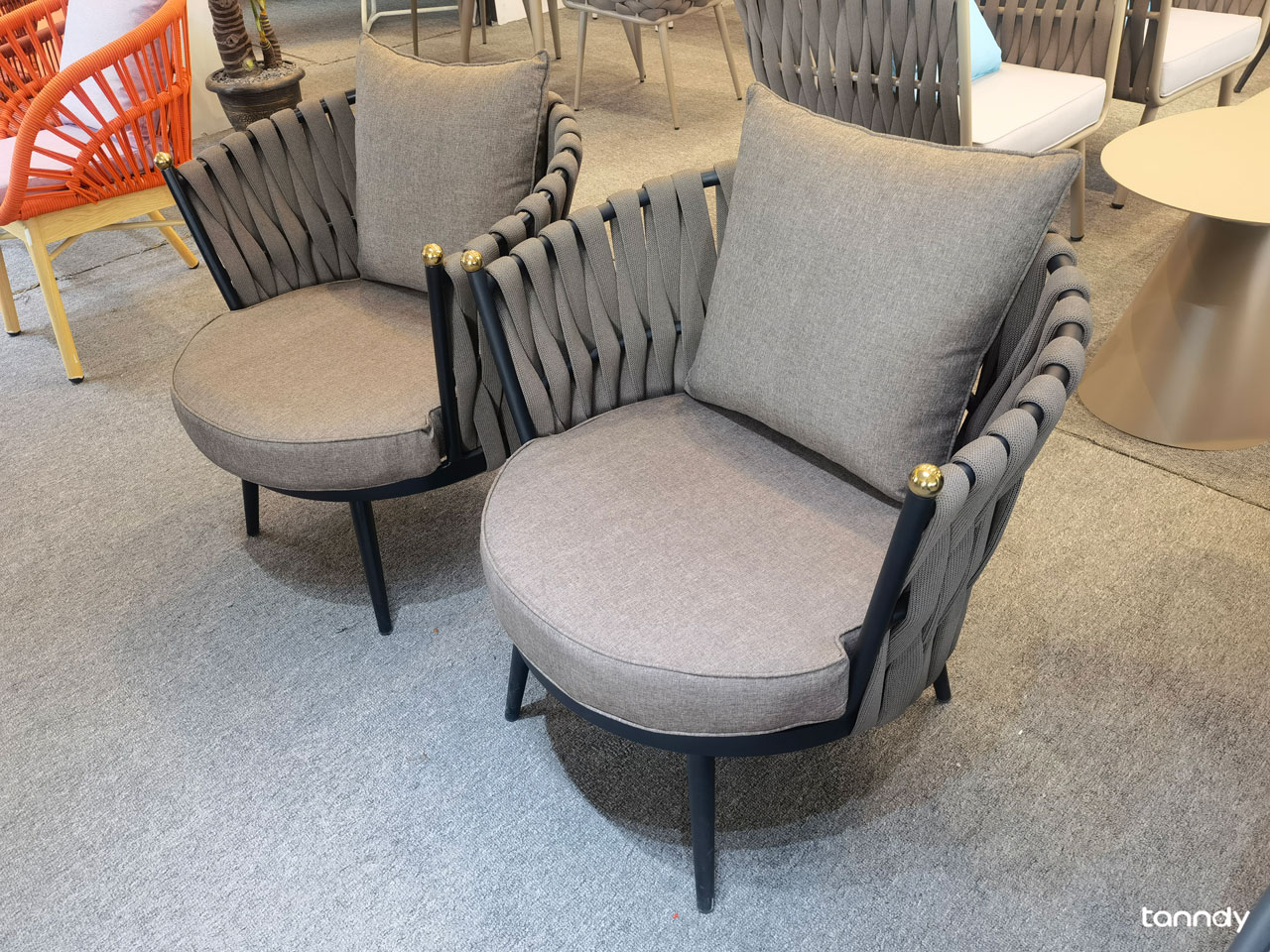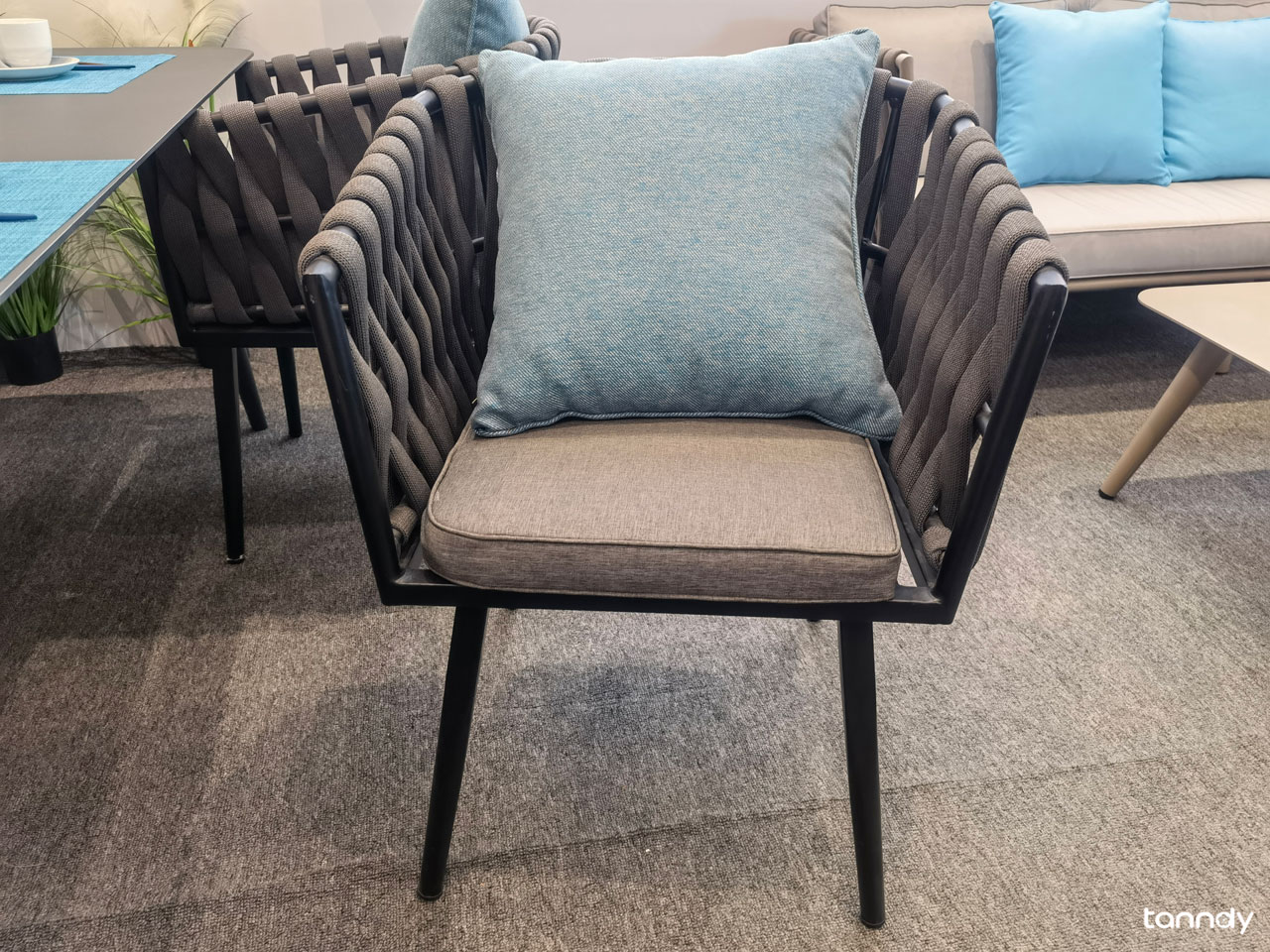 This is round shape and rectangle shape outdoor chair.
The frame is made of iron.
I have to say the design of this chair is good.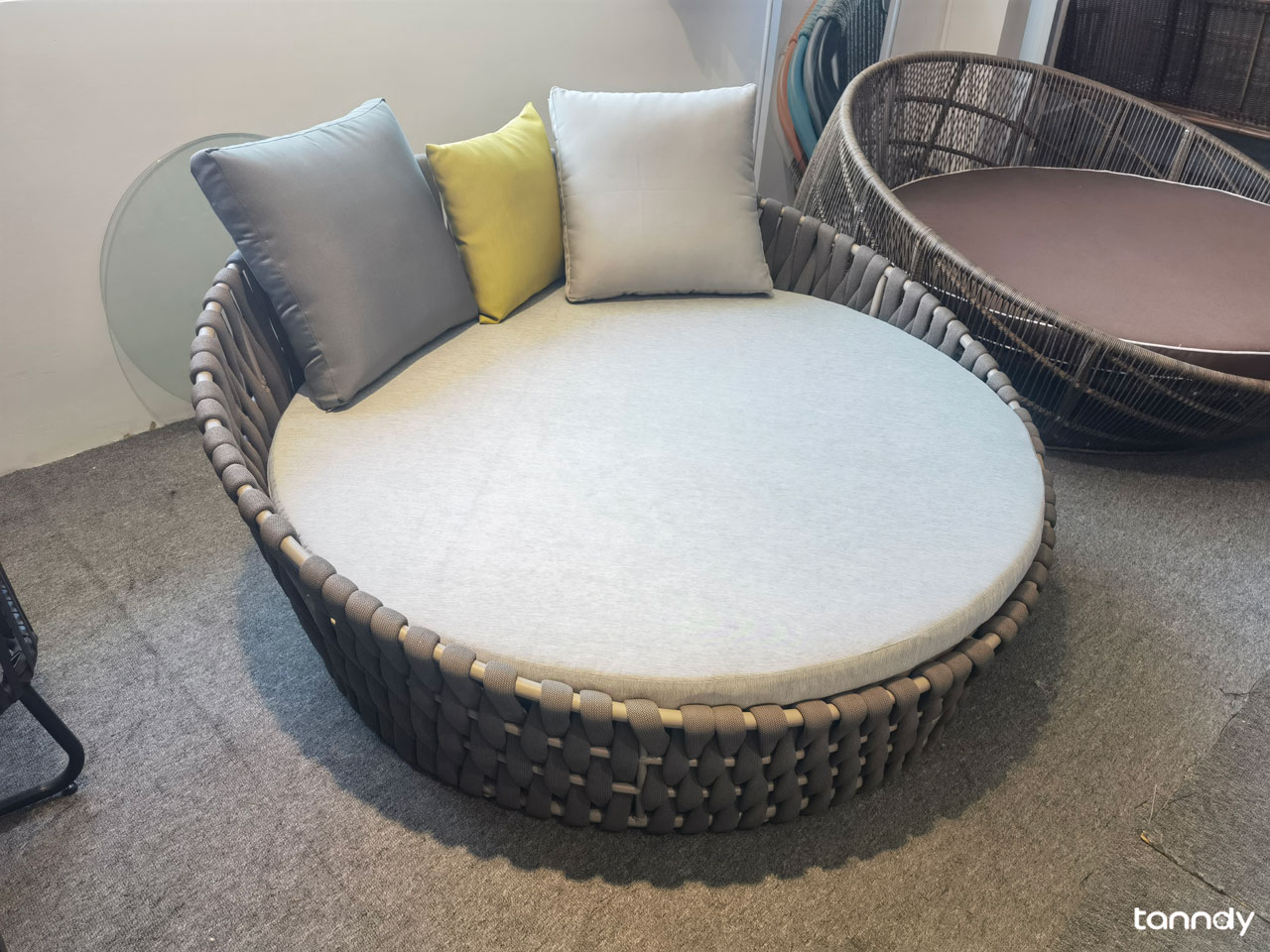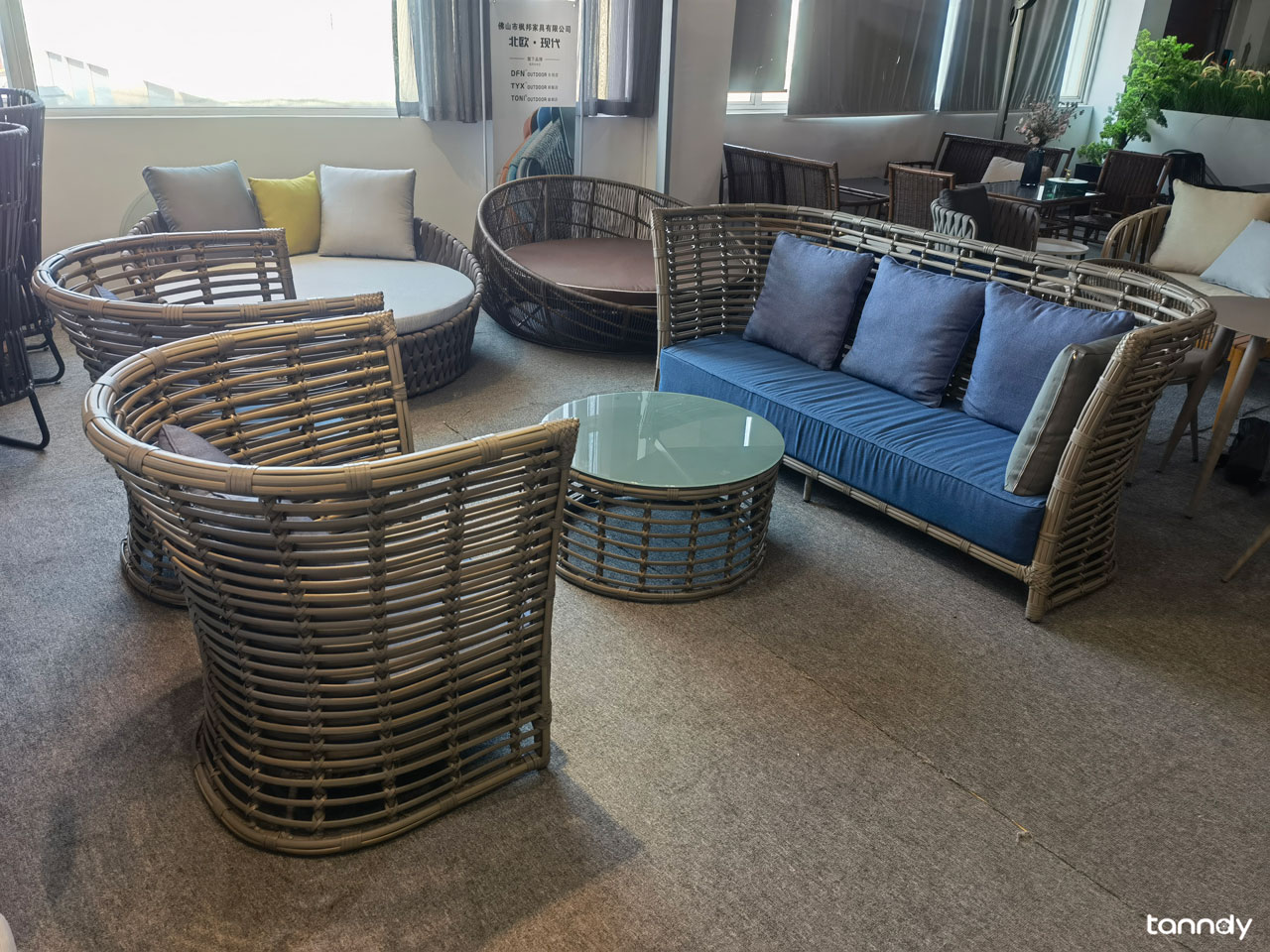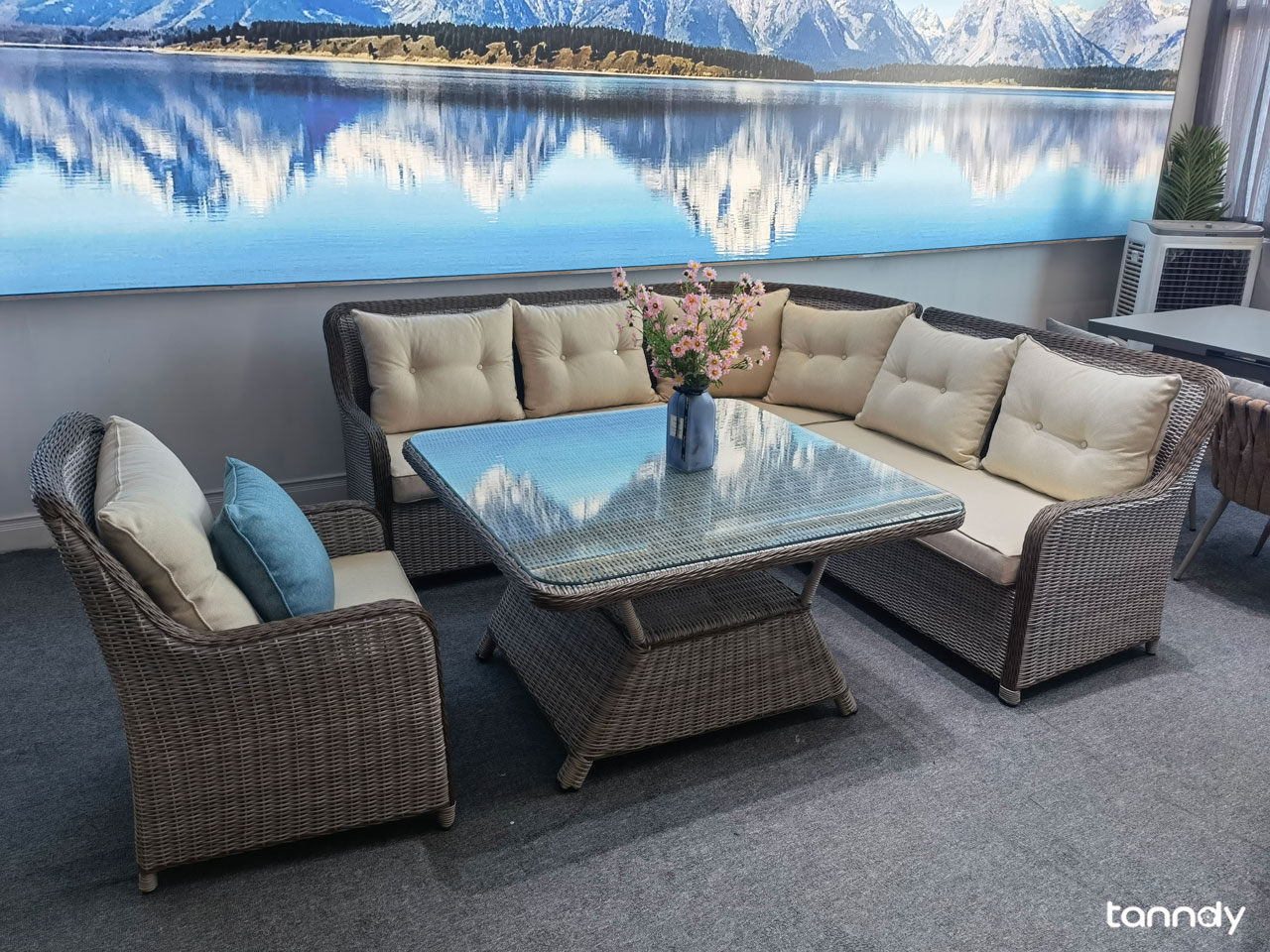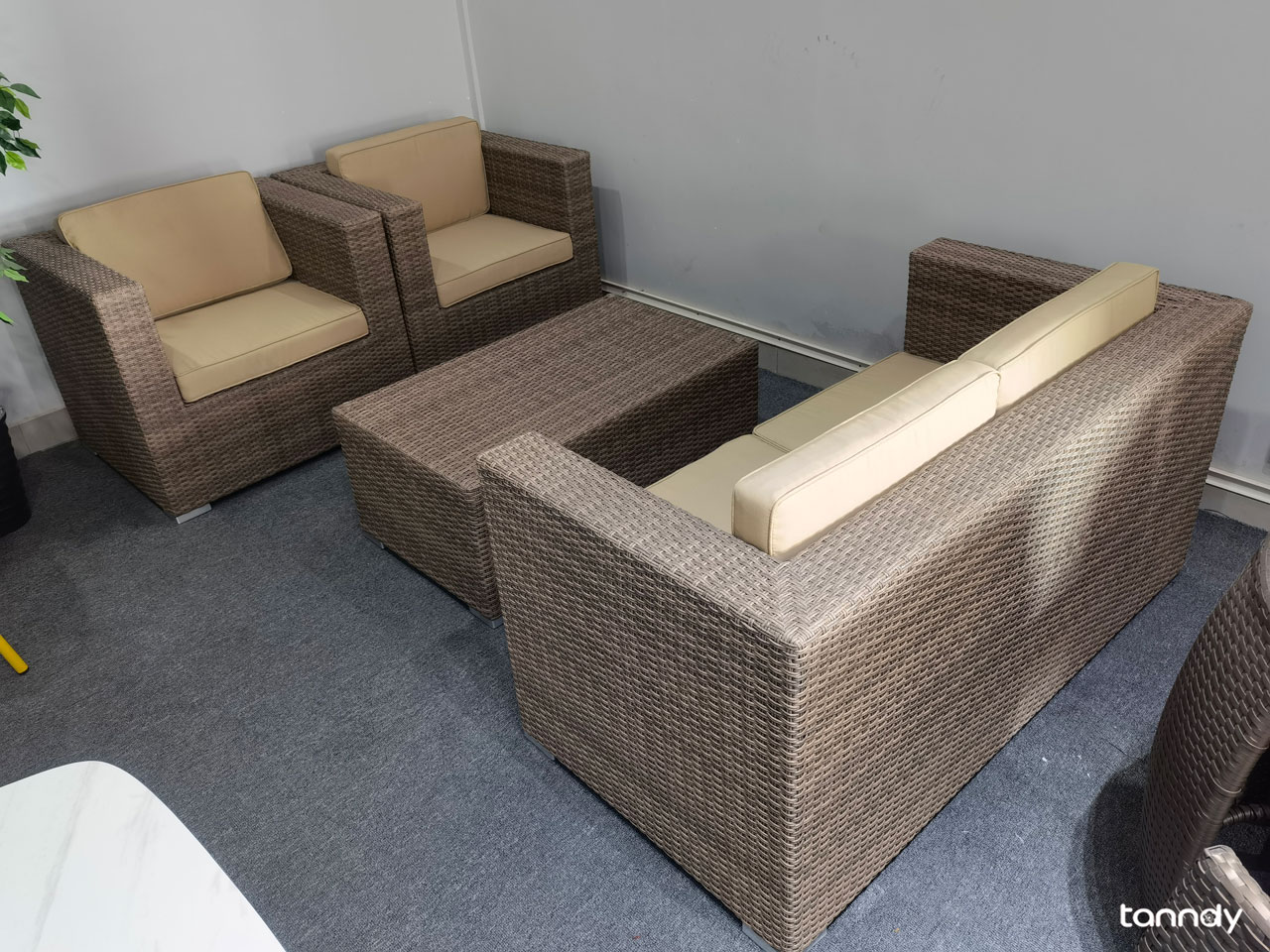 Those are differernt kinds of outdoor sofa sets with coffee table.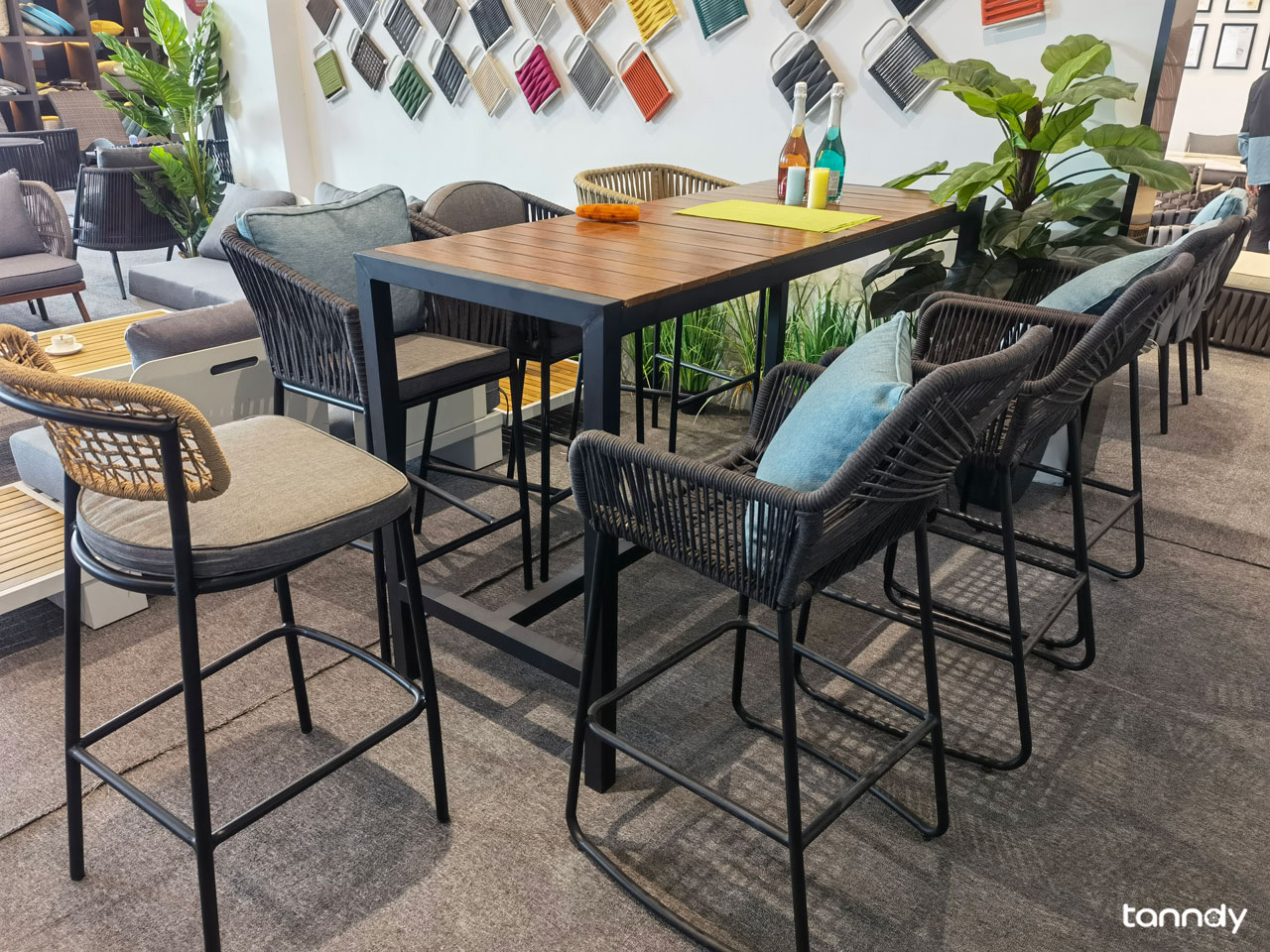 This is bar table and bar stool.
Very cool for you to put in the yard.
The boss said you can change the length of the table if you think it's not big enough.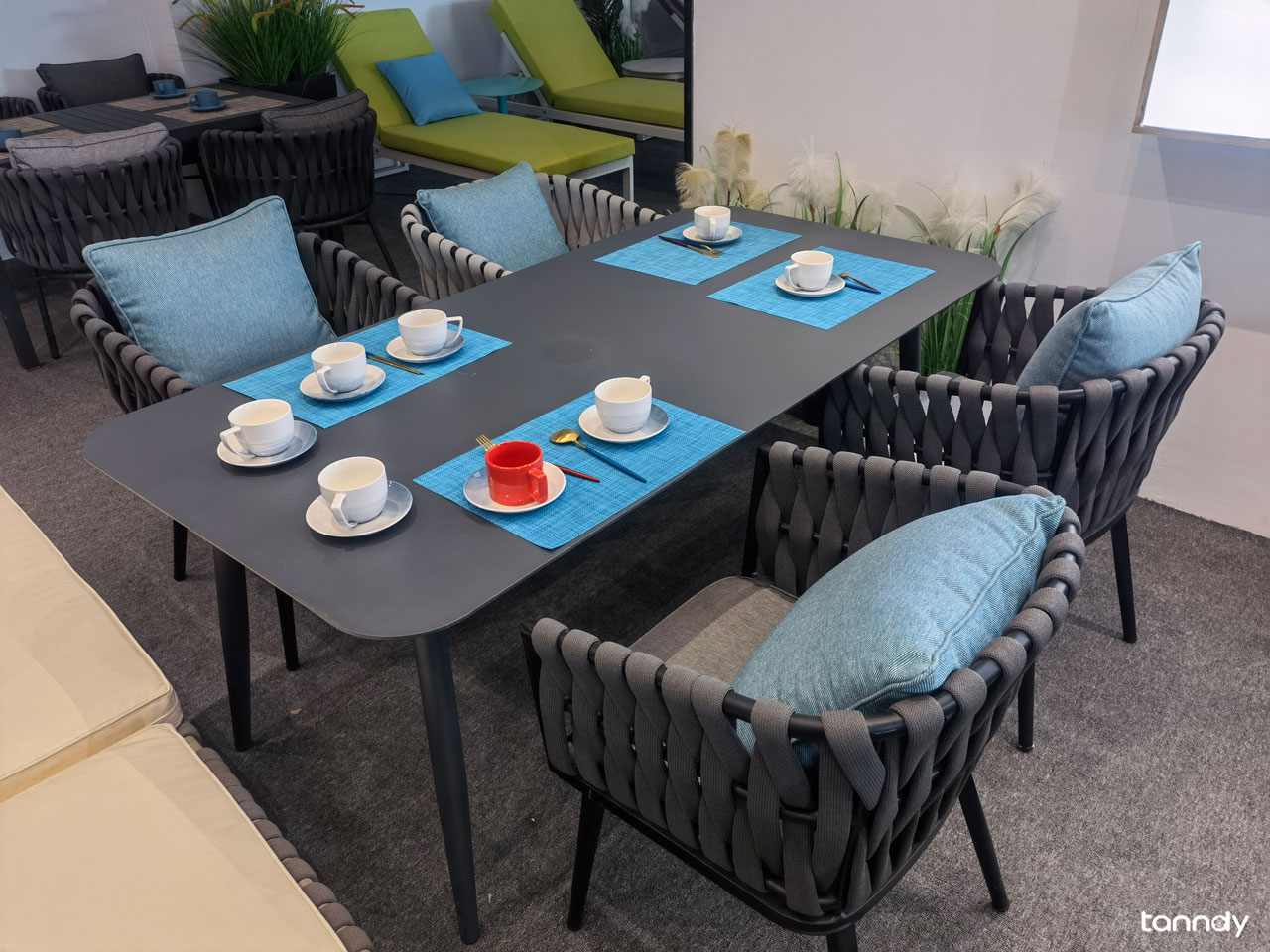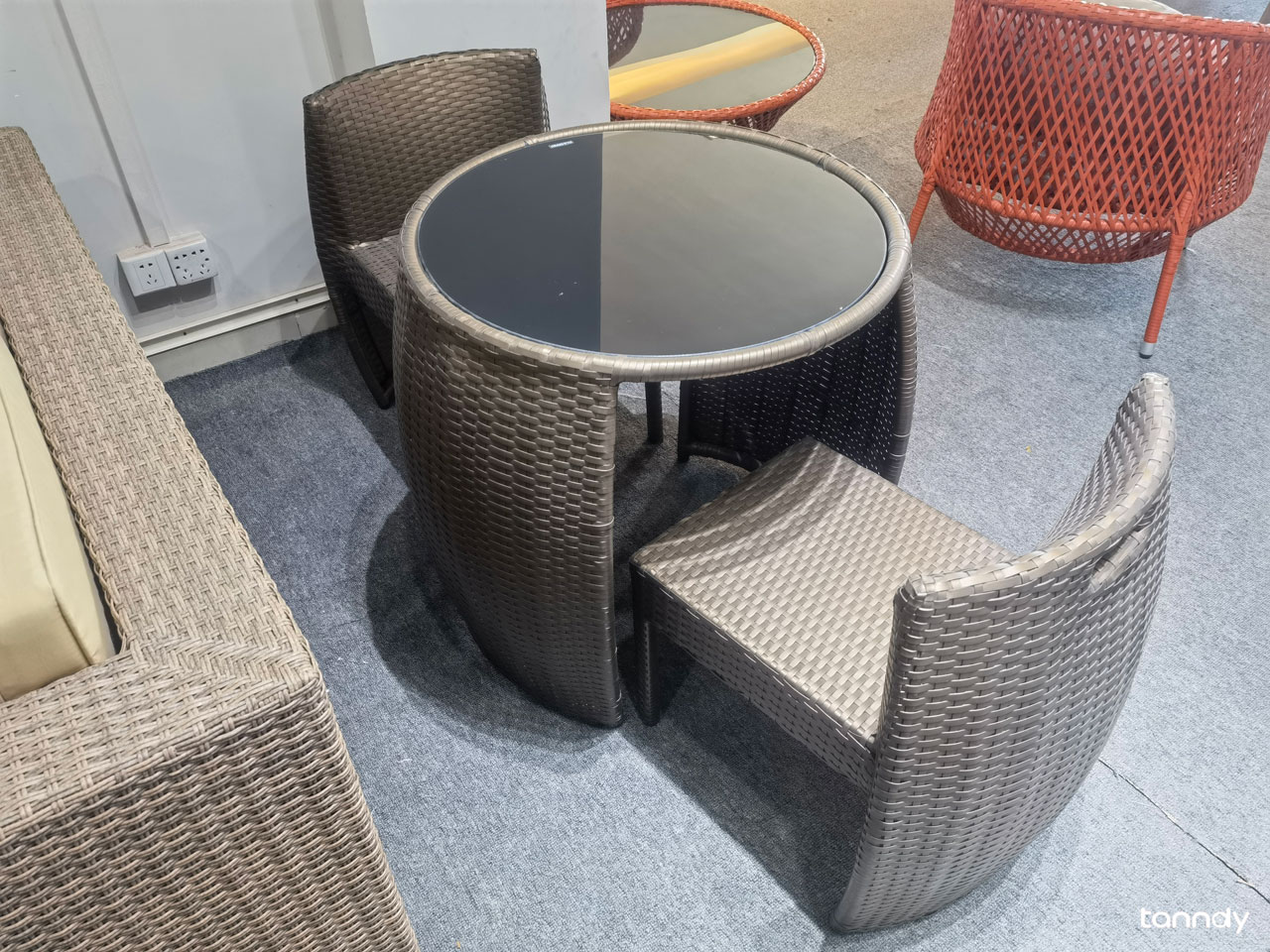 This table set is funny as you can put the chairs back into the table. Then it become one complete table to save the space.
It's really good if you are looking for something not taking up space.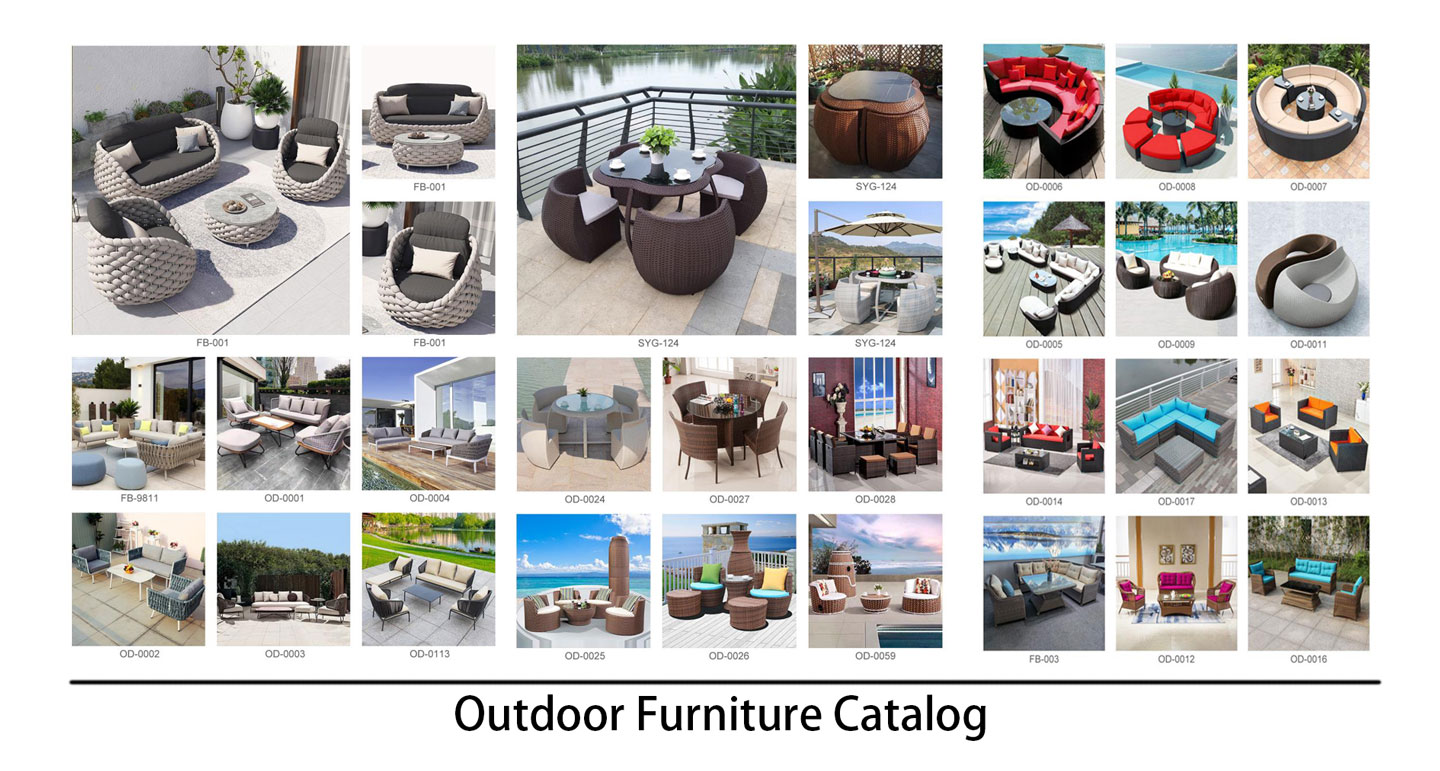 They have full catalog for all their outdoor furnitures. As they have been doing this for many years, so they can supply you most outdoor furnitures.
Send us inquiry so we can help to send the catalog to you. We can also do further connection if you need to know more. We are always here to help you if you like to find Buying Agent in China to help you buy Furnitures.
For Direct call, Message or Email then follow:
David: 0086-18620044981 (Call, WhatsApp, WeChat)
Lilian: 0086-18620045496 (Call, WhatsApp, WeChat)
Email: tanndy@tanndy.com
We will respond in 30mins during working time.