Lecong International Furnishing City – Most comprehensive furniture market in China
Lecong International Furnishing City is belonged to DongHeng group, sometimes its also called Dongheng funiture market, Sunlink furniture market south section.
This furniture market is mainly for wholesale and could be the biggest furniture market in China. It mainly sell residential furniture, hotel outdoor furniture, sofa and decoration items etc. Its divided into 4 main section: Sofa Pavilion, Hotel furniture mall, Decoration mall, Art mahogany Pavilion.
Here the product is really comprehensive so you can find styles like European style, Affordable Luxury style, Classic style, Chinese style. As there are many factory store here and you can easily find cheaper price as well as better customization.
The price here is medium to low while the quality here is still good enough. Its very good option to buy furnitures from China for your house.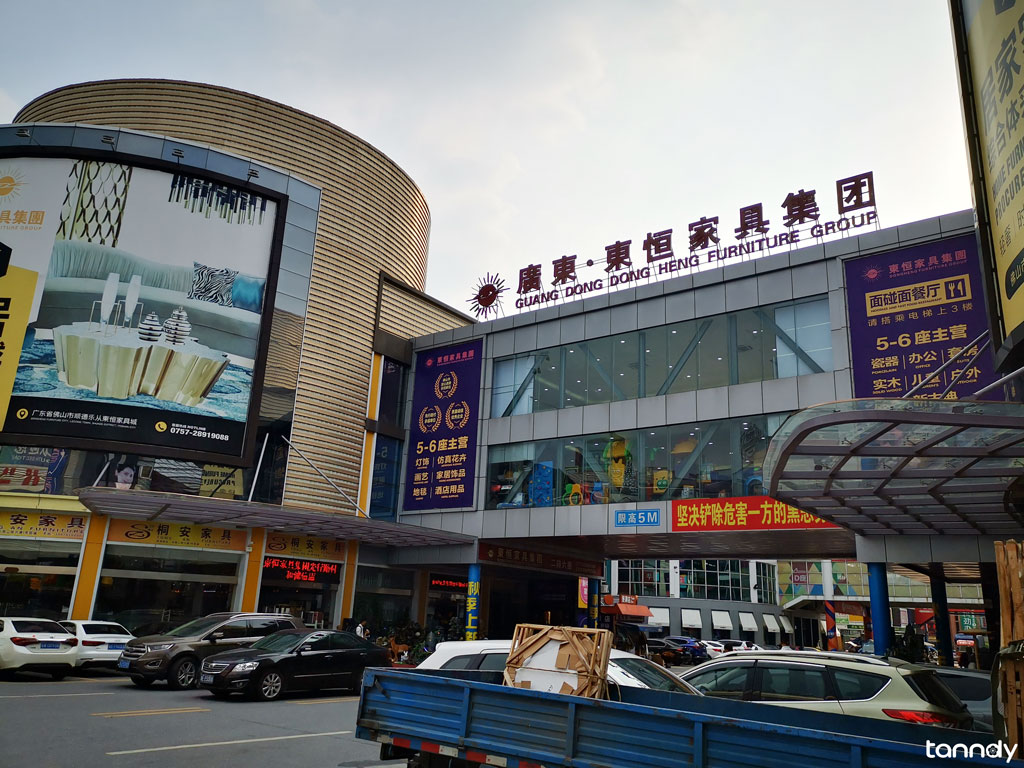 Why the price here is so cheap?
As this market is huge with lots of suppliers, so the competition is big. So one supplier can not sell the furniture for a high price.  In the meantime, the suppliers here think that it's better to have more sales with less profit.
So the price here could be cheap. As here most suppliers are factory store which means the factory open a store here directly.
Here most supplier they can offer both wholesale & retails price. If you just buy more, then they can certainly give you lower price.
Factory stores
In this market there are many "factory stores" which means the factory/real manufacture open their own store here. They not only distribute their furniture to traders in the market but also open their own showroom here. So here their price will be cheaper. Buy from those factory store you can also buy  small qty like 1 set of sofa, 1 pcs of table.
As those are from factory directly, so if you want something 'customize' then it could be easier for them. You can just tell what size you want or what color you want then they can make it for you.
How to discover them? Some of them will put the name plate like 'xxx furniture factory' in front of the shop. Just need to check the shops one by one there.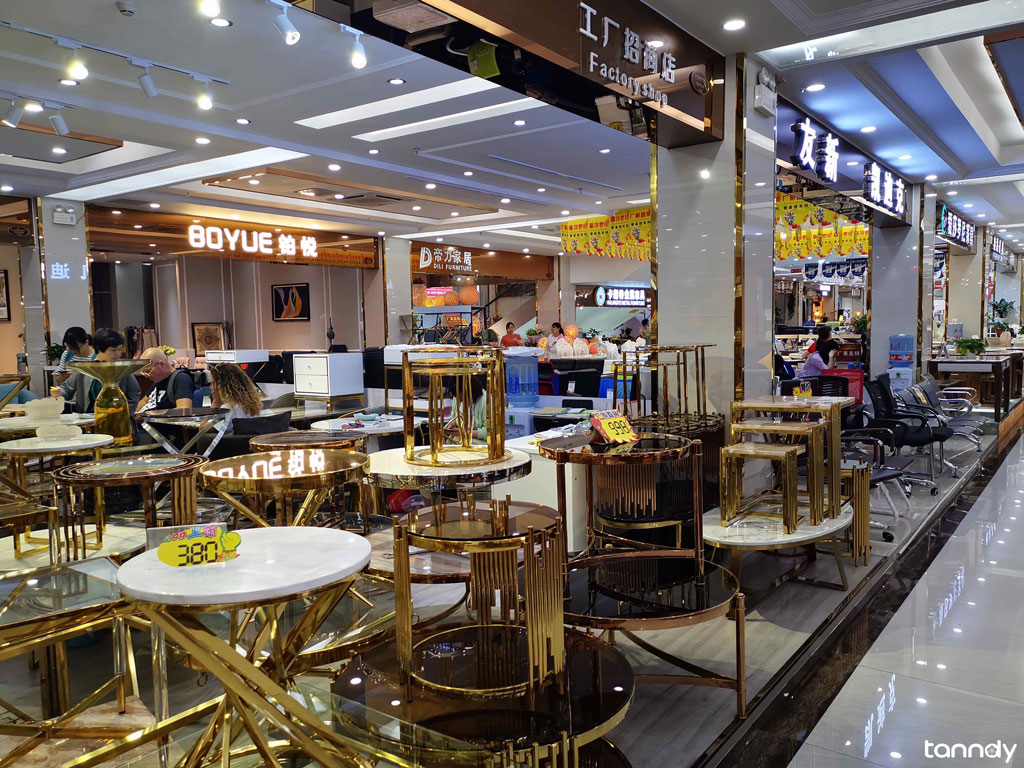 Hotel furniture
There is one mall special for all kinds of hotel furniture. Like outdoor sofa, outdoor xxx, outdoor massage chair etc. They have different samples in their showroom as well as catalog to show you more. If one of them satisfy you then you can also provide your own design and they can quote you in 5~10mins. If you want to buy outdoor furniture for a hotel project then here could be a very good options.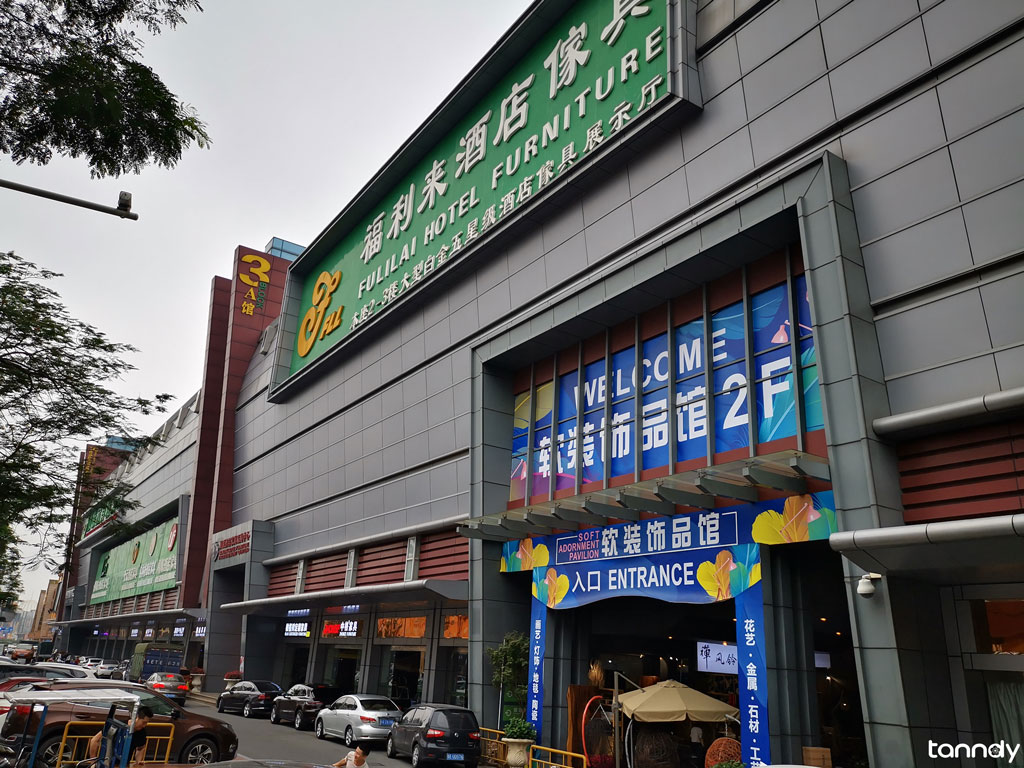 Decoration items
On the 2nd floor there is one special section for all kinds of "decoration items", such as outdoor stone, spring mountain, vase, artificial flower, printing etc. There are really a big selection of those items so no need to worry that you can not find the right items here. You will also find many new & interesting decoration items here. As this section is mainly for retails so the price is not as competitive as wholesale section.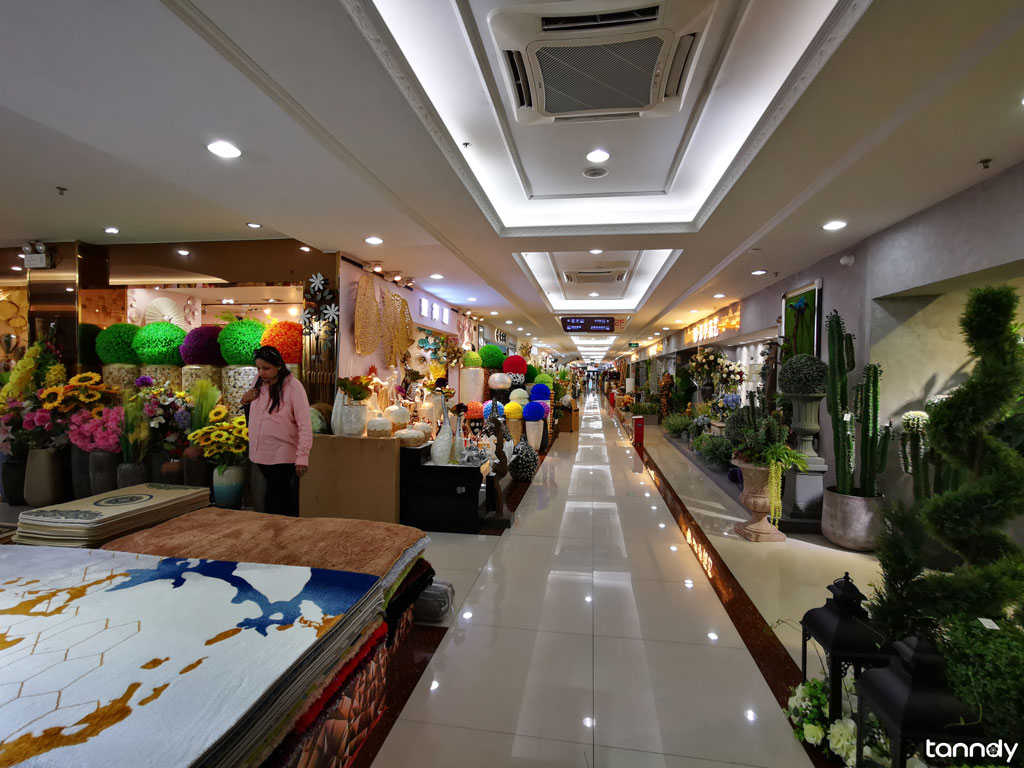 Video of the market
Tips for visiting
Working time: Its open at 10:00am ~ 18:00pm. Its also open during weekend.
English Speaking: Most suppliers here can not speak English. Most of them speak Chinese only.
USD/Payment: The suppliers in this market only accept local currency RMB.
MOQ: Though this market if mainly for wholesale, small qty is also accepted.
Delivery: The suppliers here can deliver the furniture to a warehouse nearby. If you out of this district then they will require extra freight.
Address & Map
Address: S121 provincial road, Lecong town, Shunde district, Foshan city, Guangdong province, China
How to travel there
#1 By Car. Travel there by a car. Its better for you to hire a private driver to go there as not all the Taxi want to go there. You can just show the Chinese market name '佛山顺联家具南区' then they will bring you there.
#2 By Metro. The closet metro station is ShijiLian by GF Line. You can take any line and transfer to GF Line. Then get off and go out by Exit D to take a Taxi to the market.
#3 By Train. If you are coming from Hongkong, then you can take the high speed train from West Kowloon to Foshan West station, from there you take a taxi to market.
#4 By Bus. The market is not in the city center and by bus will take too long time. Not suggested.
Pictures of the market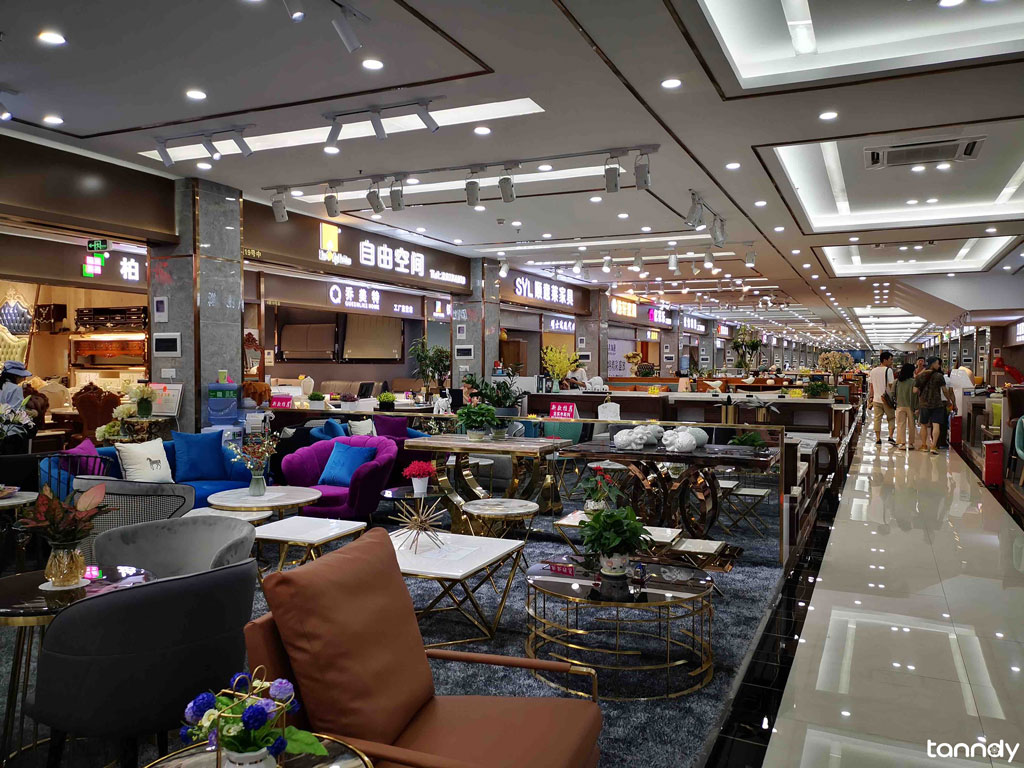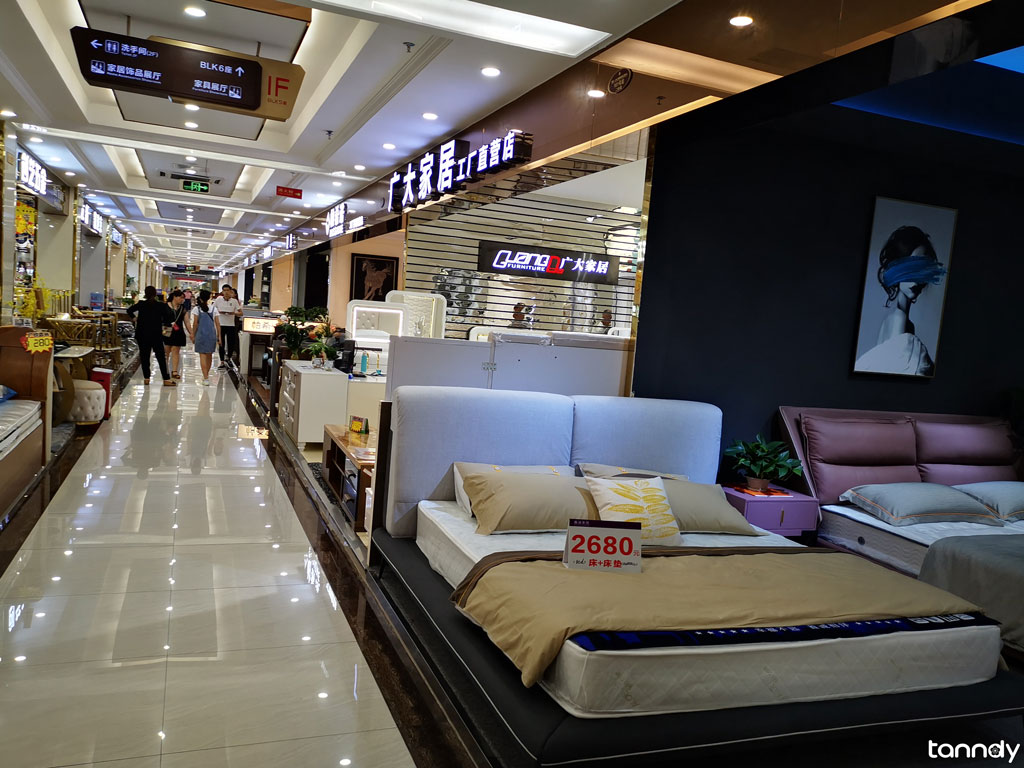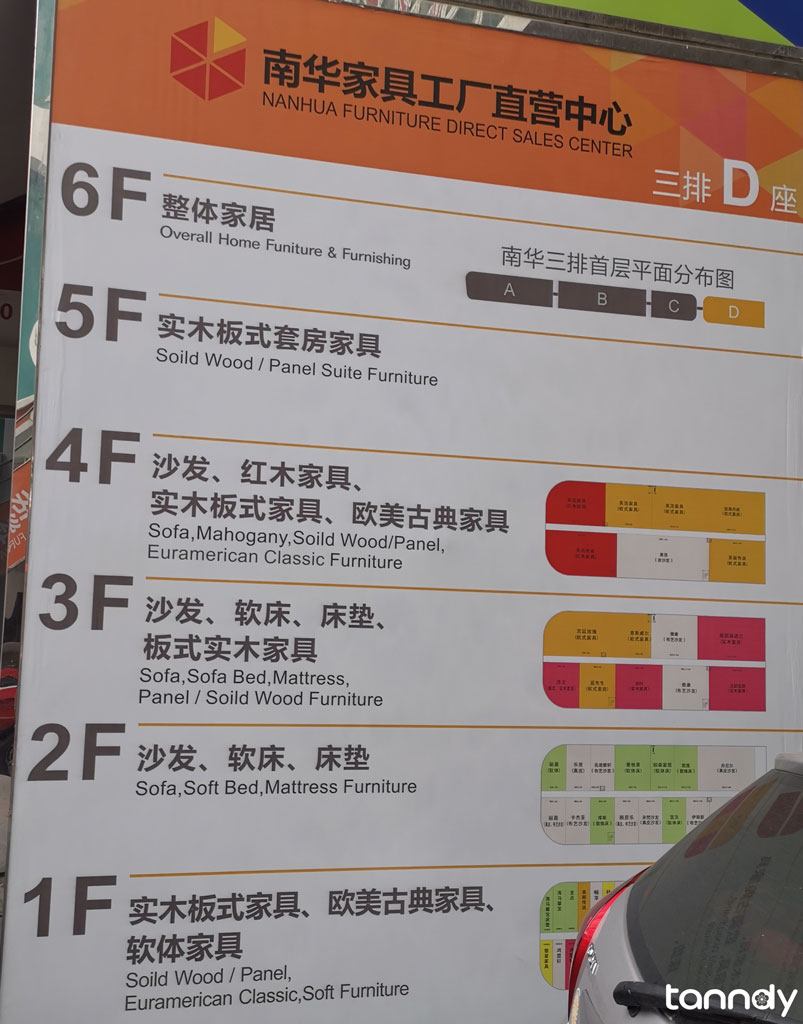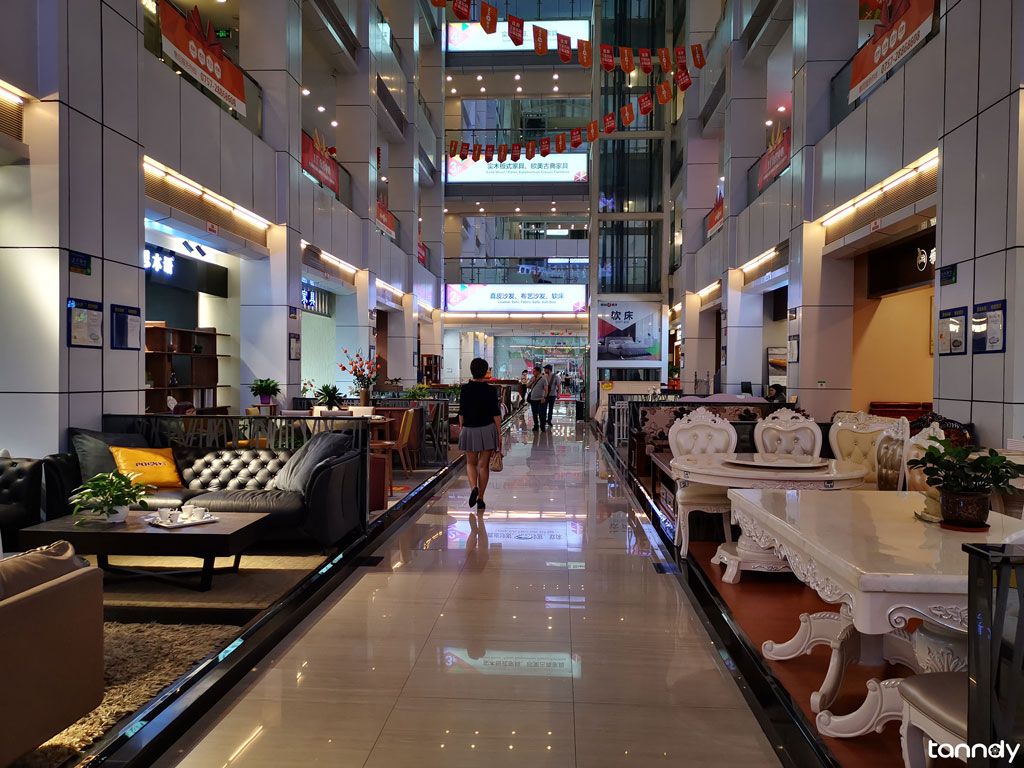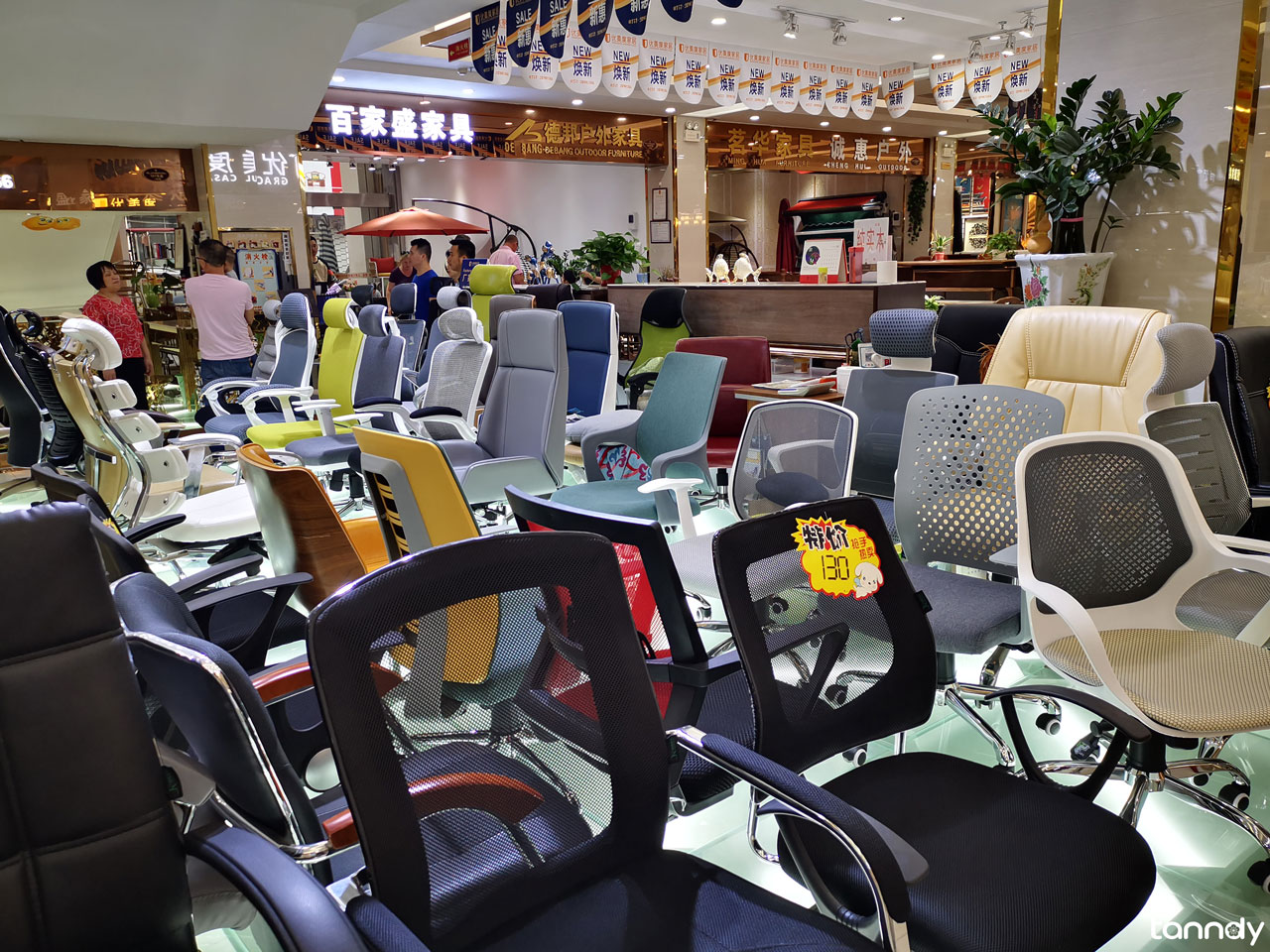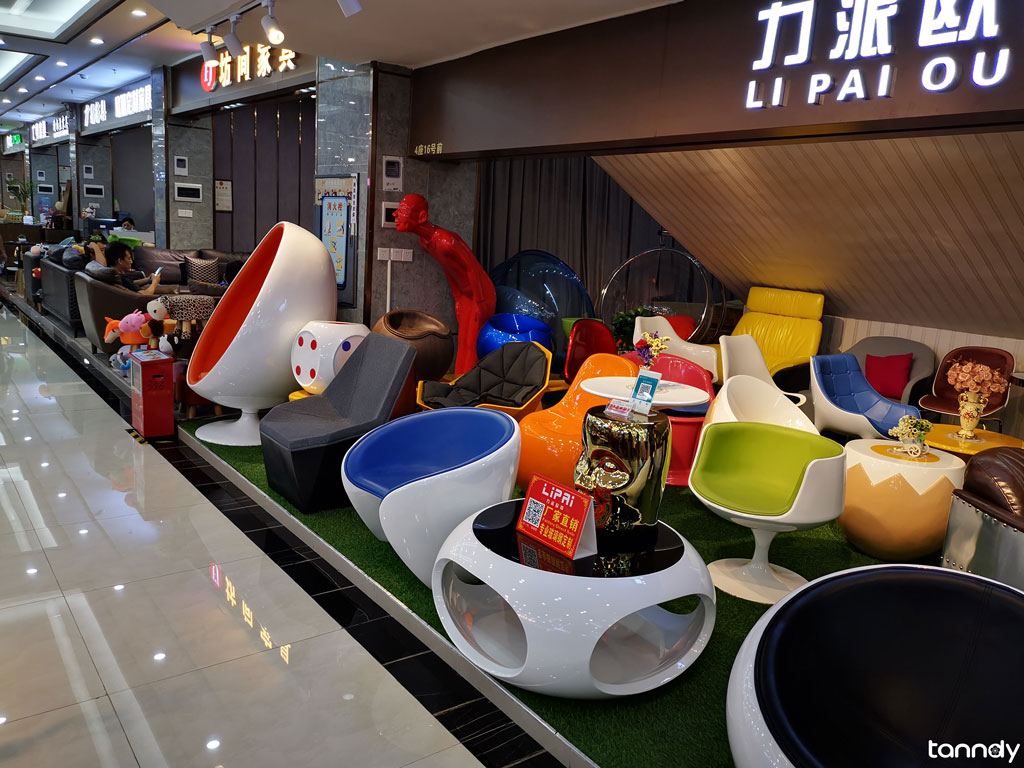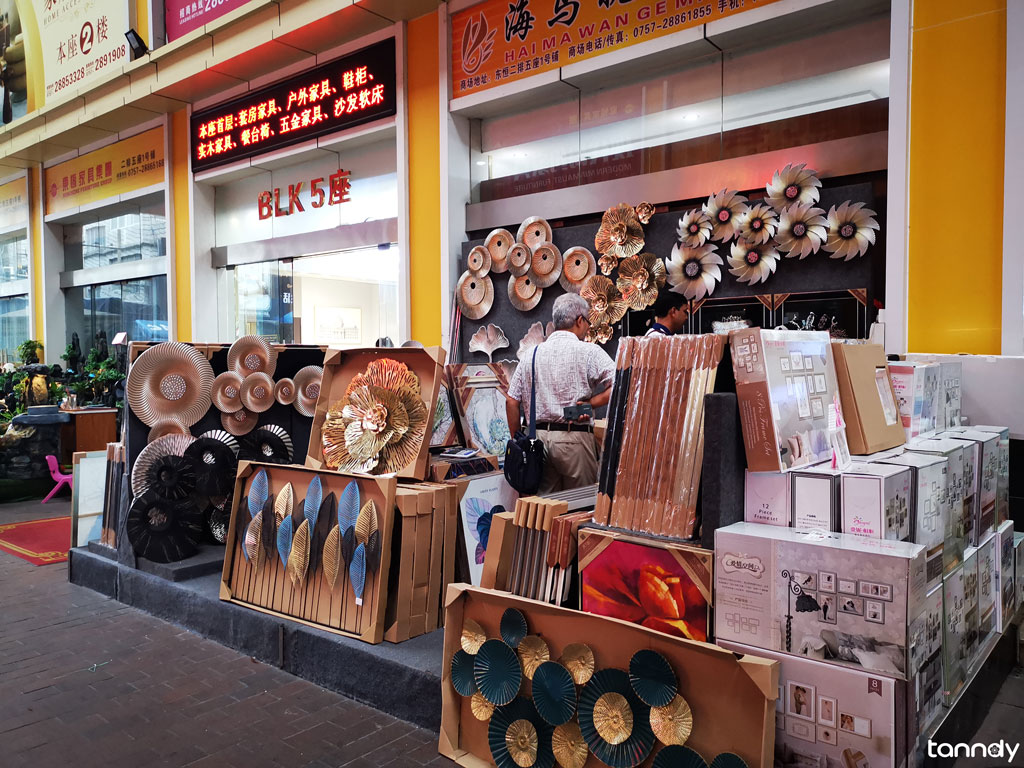 Welcome to contact us
Tips: If you prefer direct call, Message or email then follow:
David: 0086-18620044981 (on WeChat, WhatsApp)
Lilian: 0086-18620045496 (on WeChat, WhatsApp)
Email: tanndy@tanndy.com
We will respond in 30mins during working time.