Things should know before visiting Guangzhou
If you are visiting Guangzhou for business or tour, then there is something important you should know to avoid any awkwardness. Like Internet in China can not visit Google Facebook, How to take Taxi, Where to get cash, Where to do personal shopping, how to say Hello etc. Let's show you more details today.
Internet in China
The very first thing and most important you need to take good attention is the internet in China. Note that the internet in China is only "Local Internet" not international internet. Which means, with internet in China, you can not visit Google, facebook, Instagram, Gmail, WhatsApp … … No reason for asking why but most popular international websites are blocked here.
You can try to install some VPN on your phone before your coming. And remember to try different VPN as not all of them can work here in China.
If you have your files in Gmail, make sure to download it before coming. Same for Yahoo mail. Hotmail from Microsoft is working here.
Internet in Hotel
Here 99% hotels will provide free wifi.
Here only premium hotel like 5 Star hotel provide international internet. So you can connect to the hotel's Wifi for international network.
Normal 3 star hotel only provide local internet. Some of them can be really weak in signal.
Sim Card
The local SIM card ONLY provides local internet. So you can NOT visit Google or Gmail by using local SIM card.
But you can use local SIM card and try to install VPN to visit international internet. If you want to call someone by phone call, then you can use local SIM card.
If you want to buy a SIM card then its convenient to buy at the airport. In the city, you might need to go to the service carrier to buy one. China Union is suggested than other carriers. Note that buying a SIM card will always need your passport.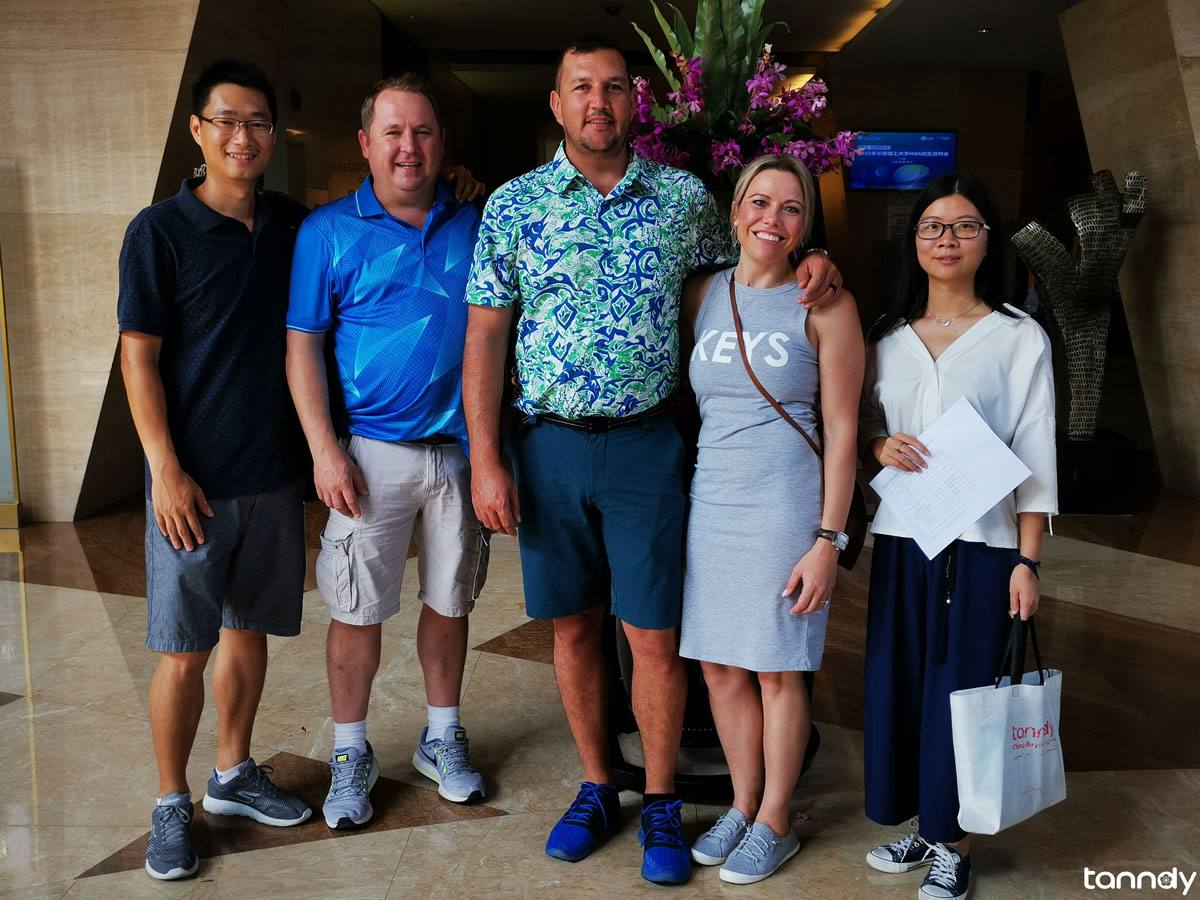 English Speaking
China is not an English speaking country. So less people can speak English. Especially most aged people as they did not have the chance to have good education before, so most them can hard understand a single word. Some young people can communicate something simple as now every school has English lesson. While English lesson in China used to focus on reading & writing, so the speaking is quite weak.
Greeting / Hello / Thankyou
How to greeting in Chinese? Here is something for you:
Hello – Nihao
Thankyou – Xiexie
Byebye – Zaijian
Taxi
The taxi driver here can NOT speak English. If you want to go to a place, better you can have the address in Chinese already, so you can show them the address in Chinese, then they will bring you there.
As your are foreigner, so some drivers will ask for a higher price. If you just insist on charge by meter, that should be fair for you.
The Taxi driver here is always angry. Maybe they are not getting enough salary they want.
Be careful of bake money. If you give RMB100 to the driver, just be careful to watch the money, make sure its not be changed.
By the way, private car provides much better service. The car is good car and some of them can speak English.
Metro
The metro here provides English service, there is English signs everywhere and English broadcast as well.
How to buy the ticket? There is ticket machine in every station, so you can just select which station you want to visit, then it will calculate the cost and then you just pay accordingly. You can also ask for help from worker.
The metro here in Guangzhou is very clean and comfortable. Just little bit crowded during rush hour.
How to get cash
Traveling in China, you will always need to change USD into RMB cash. For paying the food, taxi and shopping etc. There are ways of change USD in bank, via ATM, in Money shop etc.
Not all the bank here accept changing money. Most small banks here they do not provide such service. Only the big bank here they are responsible for changing money. Bank like Bank of China, Agriculture bank of China, China construction bank and ICBC. But there is a headache that those big banks are always BUSY. It could be a time costly to change money in such big bank. You might think to spend just few minutes for changing US$100, but it will always need to wait for 1~2 hours. Sounds crazy.
We wrote a detailed article about how to change USD in China, if you want to learn more, kindly click here for "How to change USD in China".
ATM
Best way to withdraw cash via an ATM. Most ATM here support global payment tools like VISA, MasterCard etc. So withdraw cash via ATM is easy, quick and safe.
One thing is that one card can only withdraw RMB2500 per day, that's about US$350. Its quite enough for daily food, transportation and some shopping.
Money shop
You might wonder if there is any money shop here. But here not like Hongkong, you can hardly find many money shops here. It could be time costly find a money shop here, really rare.
Anyway, there is also risk to get fake money from money shop. So not very suggested.
AliPay / WeChat Pay
Now here in China, 99% people do not carry any cash with them. Everyone is using e-money by phone. With an App like Alipay or WeChat Pay on phone, people can just simply scan the QR code and pay for everything. Like food, metro, taxi, movie, shopping…everything is paid by phone now in China. This makes things easier in China, people now do not want to carry wallet or cash, just a phone then they can pay anything.
As a foreigner you might not be able to use it as you do not have a local bank account. So you can not get money into the pay App.
Restaurant / Food
Here there are a lots of different flavors of food. Like Cantonese cuisine, Spicy Sichuan cuisine, salty Hunan cuisine, sweet Shanghai cuisine, Hakka cuisine, North Noodle cuisine…Each cuisine is totally different from each other. If you have the chance, I would suggest you can taste each cuisine once. However, Cantonese cuisine is the most popular and most delicious one here. Like Roast duck, Roast Goose, Roast pork are really welcome and famous.
If you are Muslim and looking for halal food, there are several places in Guangzhou where you can find many Halal restaurant. Most of them are Turkish restaurant and some of them are Indian restaurant. There is also Chinese halal restaurant, while its always small but they do provide big choice on the food.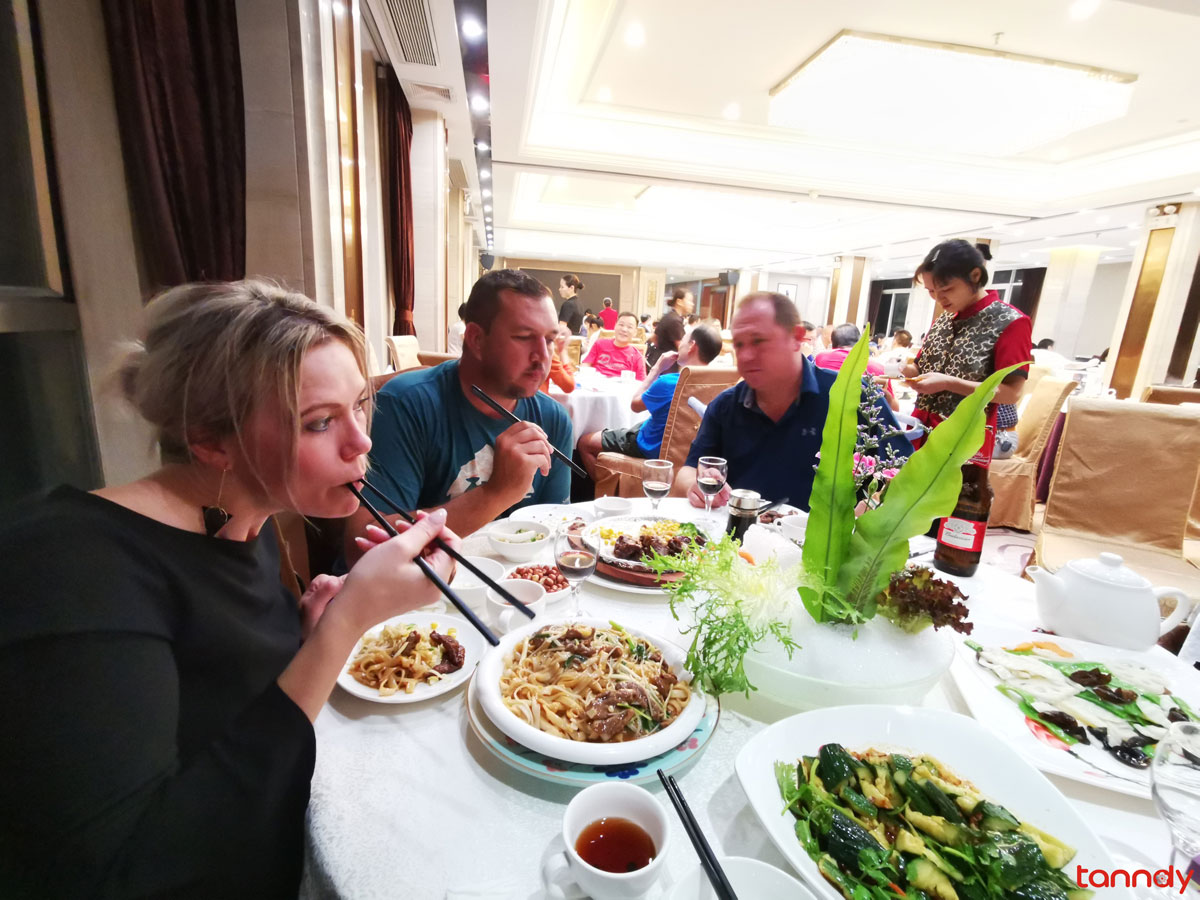 Tips
Here in China we do not have the habit for tips. Especially in restaurant. After finishing the meal, if you want to give some tips to the waiter then he might always give it back to you. Even he know this is tips for him, he still give back to you as here people will feel strange if they get tips. So NO NEED to give tips.
Walking Street / Shopping Mall
At night, if you have time then you can visit the walking street here for shopping. Especially for Beijing Road & Shangxiajiu, they are very nice old building with arcades styles. There is always new & interesting street food there. Its not expensive but really interesting to have a taste. However, as there are lots of tourist so you should be careful of the thief, they used to pay more attention on the foreigners. The walking street details are as below. If you want to visit there, just show the Chinese address to the taxi driver.
Toy / Gift Market / Personal Shopping
After business, if you want to do some personal shopping then there is big toys market, gifts market. You can find any new and funny toy/gifts here. Below are the related place
Yide Road toy market 一德路玩具市场
Haizhu Square 海珠广场
City Tour / Zoo / Mountain
After business, if you have time, then you can have some city tour. There is biggest zoo here in China, Amazing river night cruise, interesting mountain with big water fall. More details are as below.
High Speed Train
If you want to go to Hongkong, Macao or other cities like Shenzhen, Zhongshan, Dongguan, then you can consider go by high speed train. Now the high speed train is highly developed in China. Most cities are connected.
The high speed train is also called bullet train. The speed can go as high as 200~300km/hour depends on different route.
There 3 High speed train stations in Guangzhou, Guangzhou East Railway station & Guangzhou South Railway station are convenient to visit. Guangzhou North Railway station is too far away from the city.
As a foreign visitor, you might not be able to order the ticket on line without doing online authentication. So you can go to the train station and buy the ticket there with your passport. Address in Chinese for the station for Taxi driver.
Guangzhou East Railway station 火车东站
Guangzhou South Railway station 广州南站
Policeman / Hospital / Fireman
Here if you lose something then you can talk to policeman. Phone Line: 110.
If you are sick and need to see a doctor, then you can visit a hospital. If you have something emergency then you can call: 120.
If there is a fire, then call fireman: 119.
All in All, we wish a very successful trip to Guangzhou. If you have any question then you can talk to us in advance, we are willing to assist.
Welcome to contact us
Tips: If you prefer direct call, Message or email then follow:
David: 0086-18620044981 (on WeChat, WhatsApp)
Lilian: 0086-18620045496 (on WeChat, WhatsApp)
Email: tanndy@tanndy.com
We will respond in 30mins during working time.