ShangXiaJiu Walking Street 
Around 800 meters long and has 250 stores. It has a stronger historical and traditional feel than the more modern Beijing Road.
Add: The 10th Road, Liwan District, Guangzhou 510010, China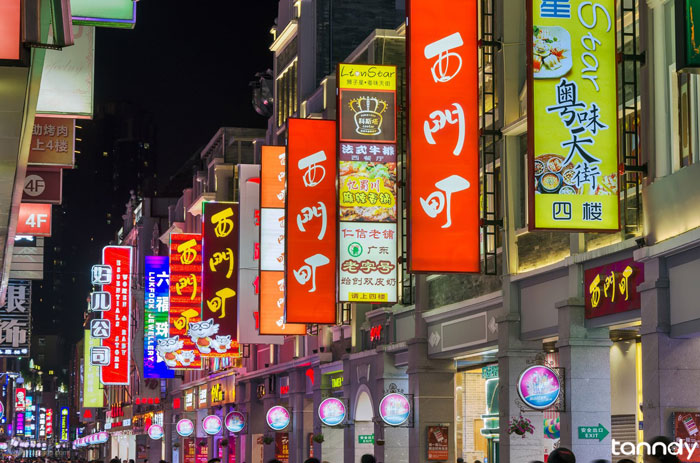 Views
This pedestrian only street has many food stalls and shops selling lots of things.
Its great place to shop

,

the sales service here was goods

,

items was in trend and lots of street foods to try.
Some of the usual brands are still available but other small stores along this street has plenty on sale for cheaper.
If you are looking for a budget friendly shopping aside from Beijing Lu while in guangzhou

,

might as well visit Shangxiaju Pedestrian Strret. You can find almost everything in this street at a very low cost.
Pictures of ShangXiaJiu street
Welcome to contact us
Tips: If you prefer direct call, Message or email then follow:
David: 0086-18620044981 (on WeChat, WhatsApp)
Lilian: 0086-18620045496 (on WeChat, WhatsApp)
Email: tanndy@tanndy.com
We will respond in 30mins during working time.