How to change USD in China?
If you are visiting China, you will need to change USD into local currency – RMB, then you can pay the food, taxi and shopping etc. RMB is also called Chinese Yuan, it is the only currency in China, people here do not accept USD.
In order to change RMB, you will need to bring either USD cash or VISA/Master Card. Then in China there are 5 main way to change into RMB cash, let us show you today, see which one is best for you.
ATM
Withdraw RMB via a local ATM is the best way and most convenient way. You will need to have VISA, MasterCard, JCB, DinersClub or any other popular international credit card. Here in China, most banks accept those international credit card, so most ATM machines here will be fine to use. Some small banks might not support your card very well, then you can try the big banks here like BOC, ICBC, ABC and CBC.
By ATM you might need to pay some bank service fee, the amount you can take for one card is RMB2500 which equals to USD350.
There is one advantage that by using ATM you will not get any fake money, so no need to worry.
Comment: Withdraw via ATM is most recommended.
The big banks here are:
BOC – Bank of China
ICBC – Industry and commercial Bank of China
ABC – Agricultural Bank of China
CBC – Construction Bank of China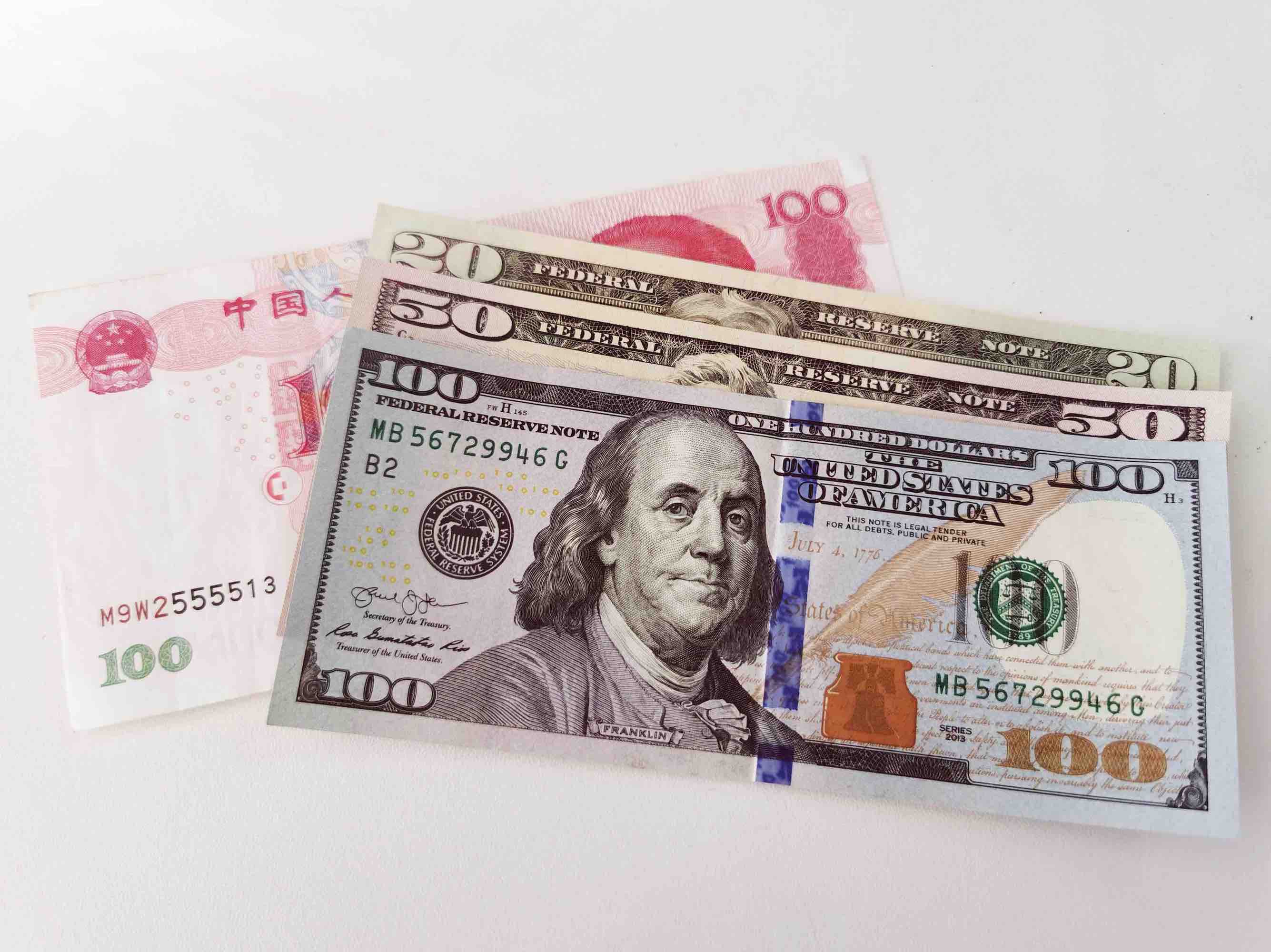 Change via bank human service
You can also change USD in local bank. Ideally, all the banks can change for you according to the government's indication. But in fact, most banks especially the small banks they do not want to do it for you due to some reason, and they will say to you like: sorry, there is something wrong and we can not change for you. So usually you need to change through the big banks. Big banks are mentioned above.
There is one issue about this way that, the big banks are always busy, so there is always long queue in the hall of bank. Especially the ABC bank is always full of old people. Because the old people they do not want to use e money and always save or take cash through the bank human service, they do not use ATM neither. So you might need to wait for a long time like 1~2 hours even you just want to change US$100. This could sometime making people crazy.
Comment: So change via bank human service is really not suggested.
Change at hotel
There is always service department in some hotels, they used to provide car/bus booking service, tourist booking service etc, they can also change USD for you. But things is that they always give a lower rate than the bank. If you are hurrying and just want to change US$100 then it is fine to change with them. If you want to change bigger amount like US$500 or US$1000 then it is better to change by other ways.
Not all the hotels have the service department, normally only for 4 star or 5 star hotels. If the hotel does not have the service department then you can ask from the reception.
Comment: Change at hotel is ok for sometime.
Change in black market
There is always some people who are changing USD like this way. It is not through the bank so we called black market. Here in Guangzhou, you can find such people outside the foreign restaurants, they used to sit outside the restaurant. They used to be Muslim people and you can easily identify by their dressing.
However, this is not very suggested. Since China publish strict laws at the beginning of 2019 mentioning that, change USD via black market is strictly prohibit. So if government catch it, then both the USD and RMB will be confiscated. And you will have little bit trouble.
Comment: Not suggested to change with them.
Change with buying agent
If you already hired a buying agent here in China, then most of them are pleased to change USD for you. You can ask your agent directly about this. But not all the agents are willing to do that, because after they got the USD from you, they also need to change in the black market. So its risky to them.
Comment: Its fine for this way.
So above is the 5 common ways to change USD in China. Withdraw via ATM is the safest, most convenient and most recommended way for you.
Whats more, now here in China 99% local Chinese do not use any cash, they all use e money. E money like Alipay, WeChat pay or any other bank e-pay. It is super easy and very safe than cash. With a smart phone, people can easily scan the QR code and pay the certain amount, this can be finished in 5 seconds. Even they lost the phone, they money will never be lost. So now in China nearly no one will carry any cash.
However, it might be hard for foreigner to use e money in China. As any e money will need a local debit card and the card should have local RMB. Since you won't be staying here for long time, it is not very suggested for you for apply for that. Just quickly change some RMB cash which could be easy for you.
Welcome to contact us
Tips: If you prefer direct call, Message or email then follow:
David: 0086-18620044981 (on WeChat, WhatsApp)
Lilian: 0086-18620045496 (on WeChat, WhatsApp)
Email: tanndy@tanndy.com
We will respond in 30mins during working time.