A visit to the largest Hotel Supplies market in Guangzhou – Xinji Shaxi Hotel Market
We visited the biggest hotel supplies market in Guangzhou which is called Xinji Shaxi hotel supplies market. We found there are so many suppliers here, supplier for cup, fork, packing box, cooker, oven, ceramic bowl and plate etc.
We chose 3 suppliers for detailed interview. They sell glass ware, ceramic items and one for uniform.
Video of the visit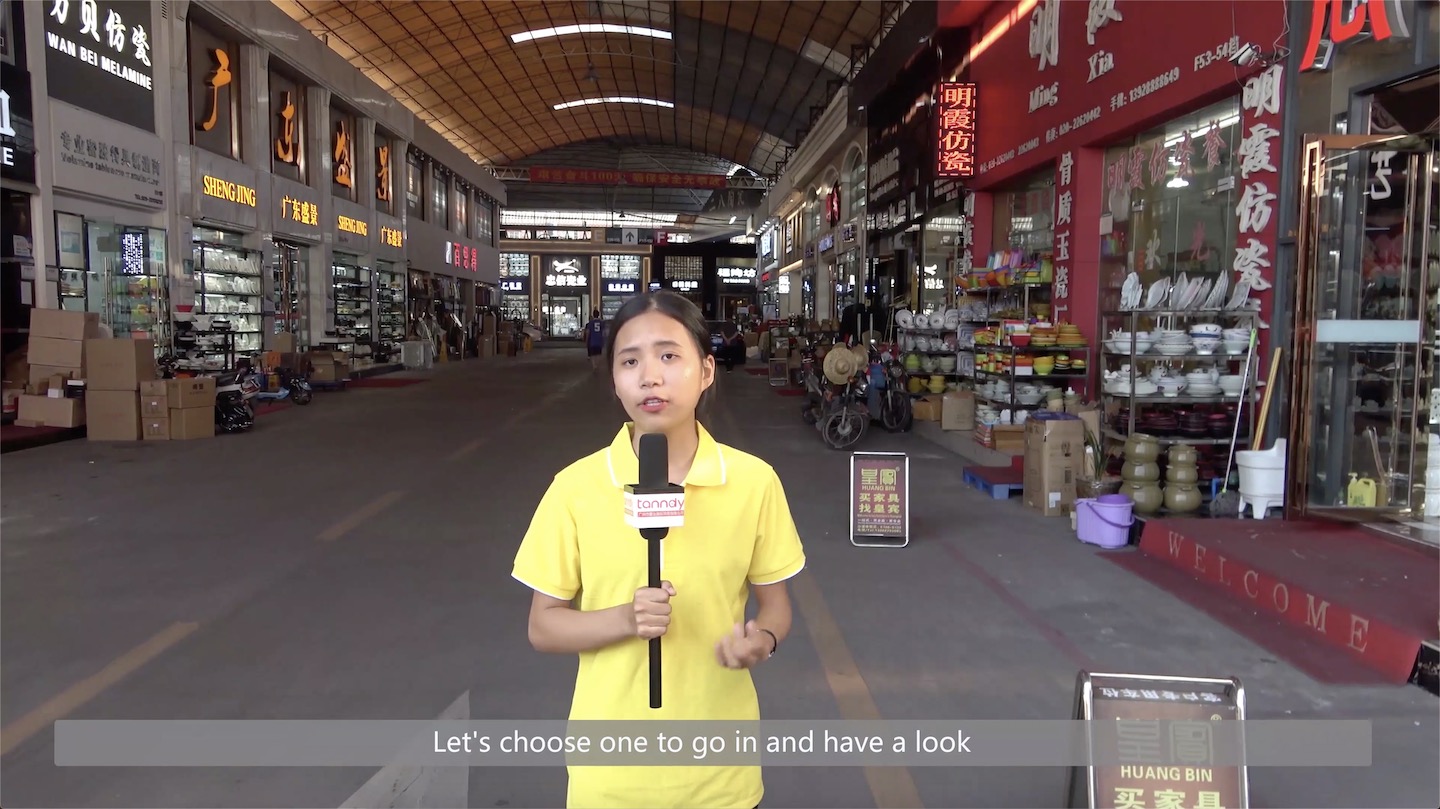 Glass supplier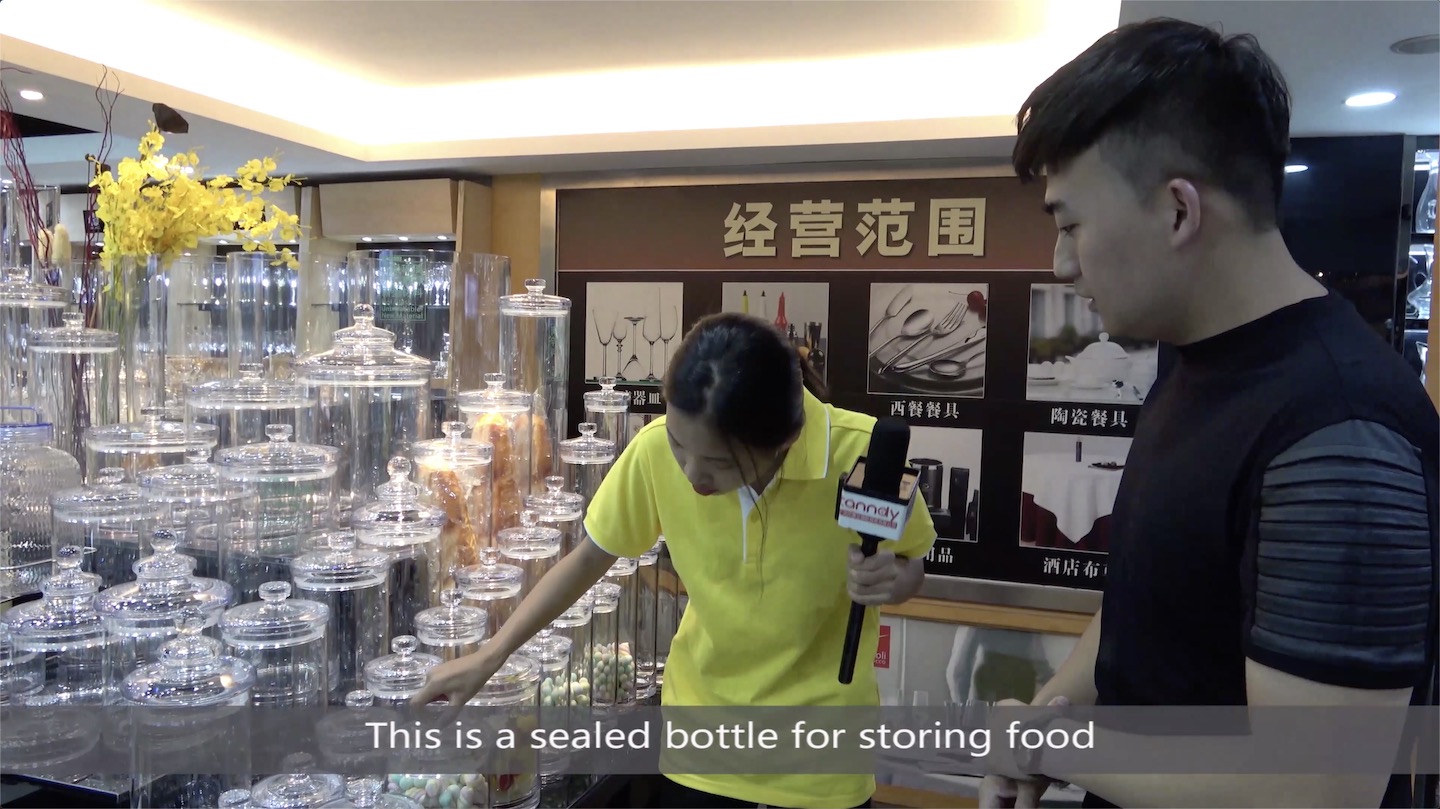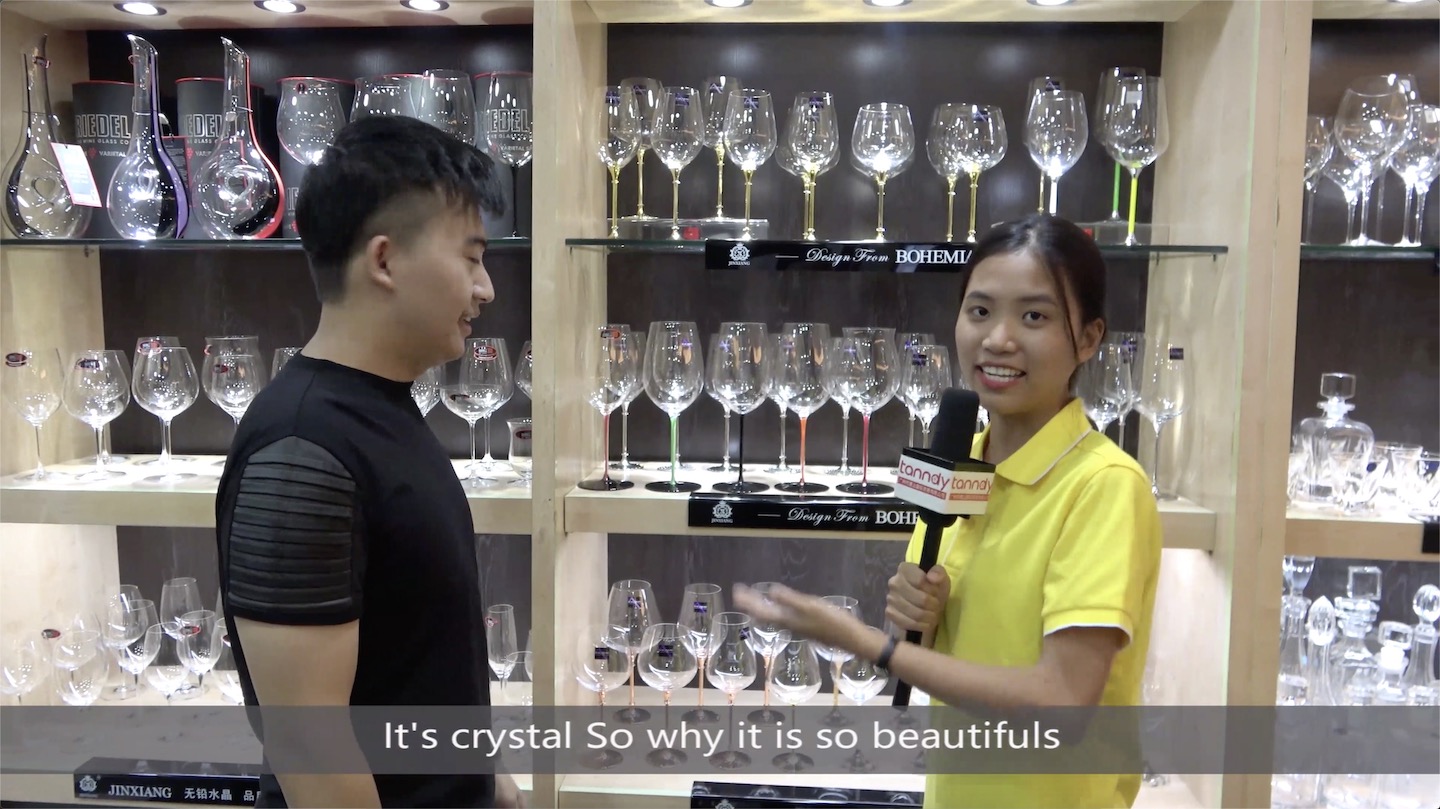 This supplier is showing some wine cup. The material is crystal, it's more transparent. The price is more expensive than the tempered glass.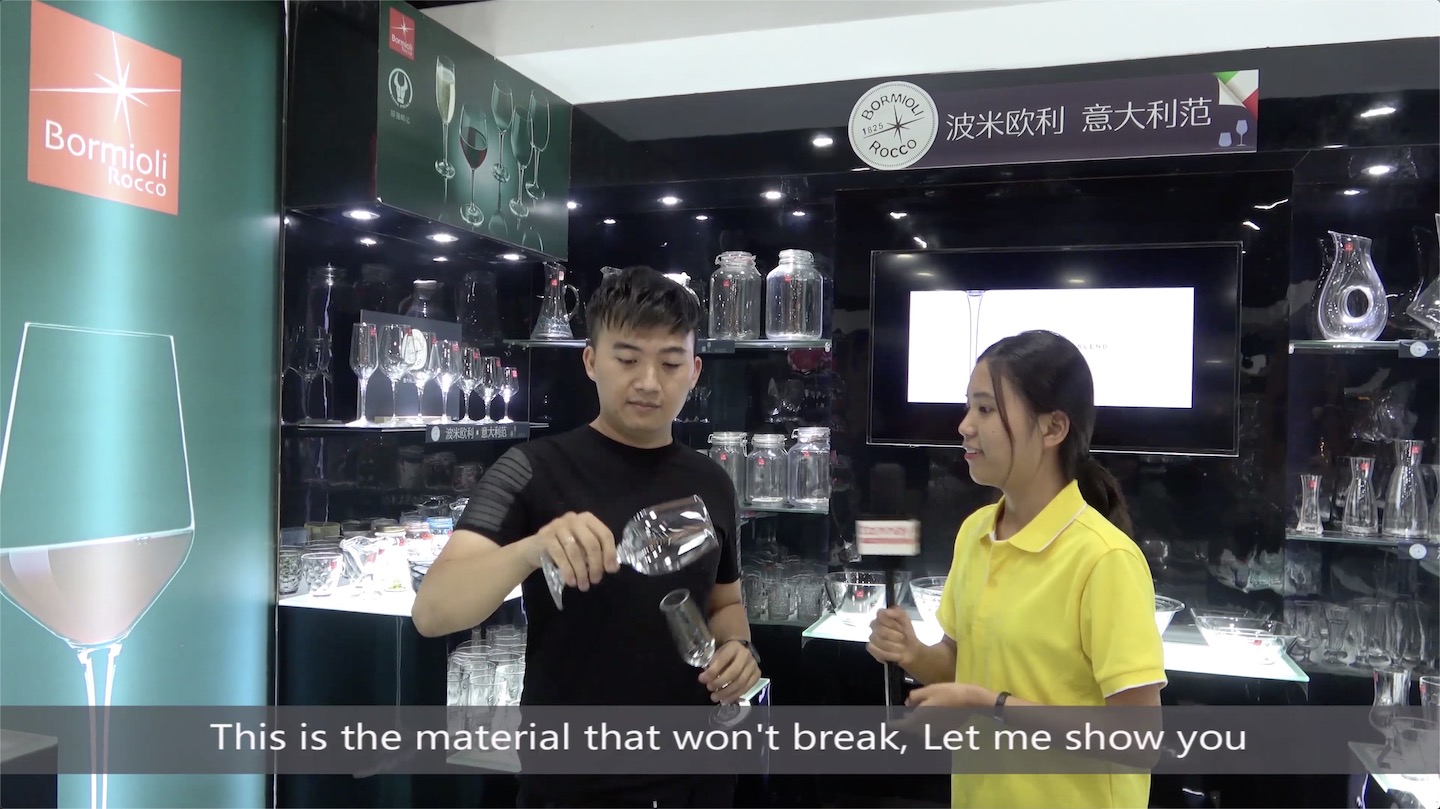 Those cups are made of acrylic and it will not break easily. Even we drop at a high height. If you want something durable for your hotel, then those acrylic cups will be good.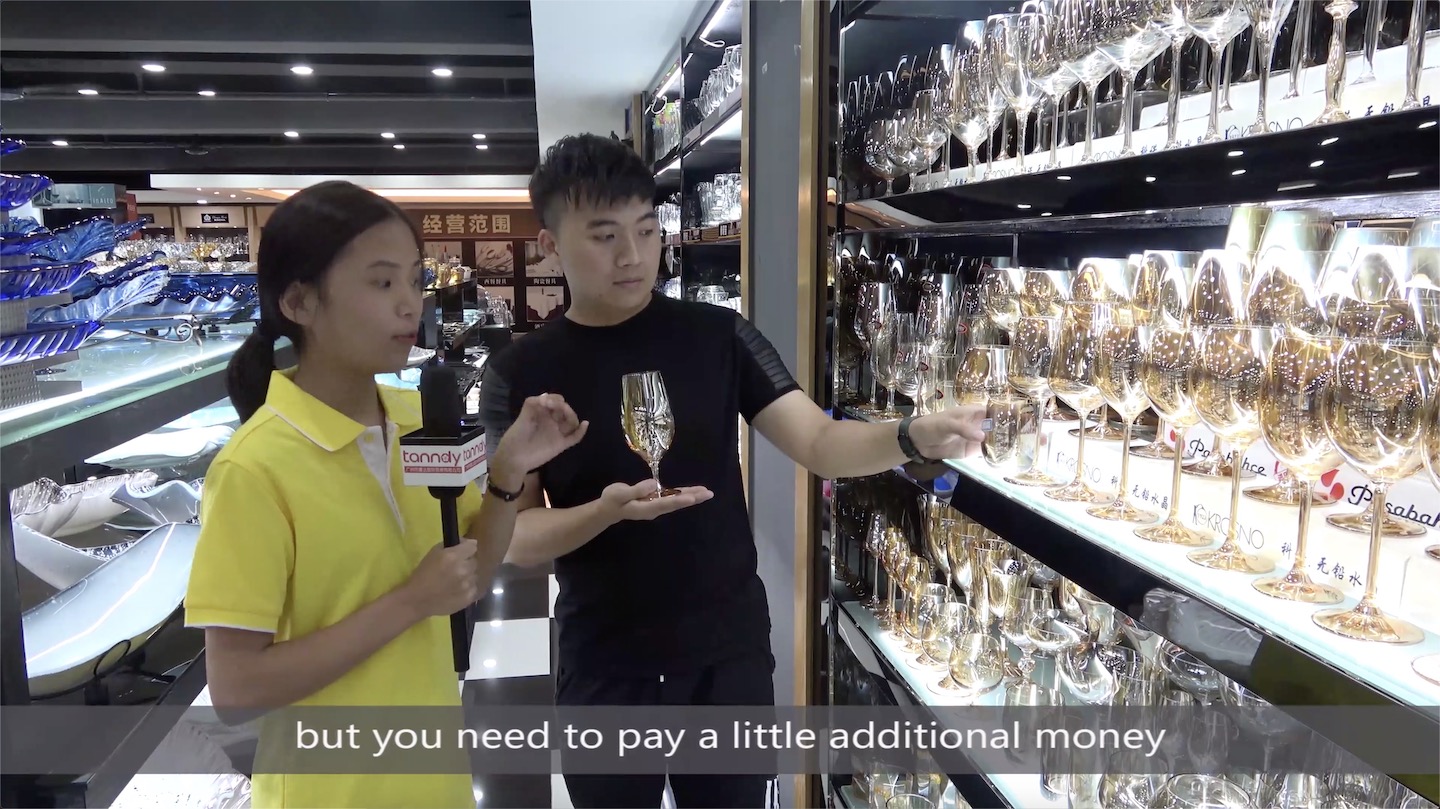 Ceramic Plate supplier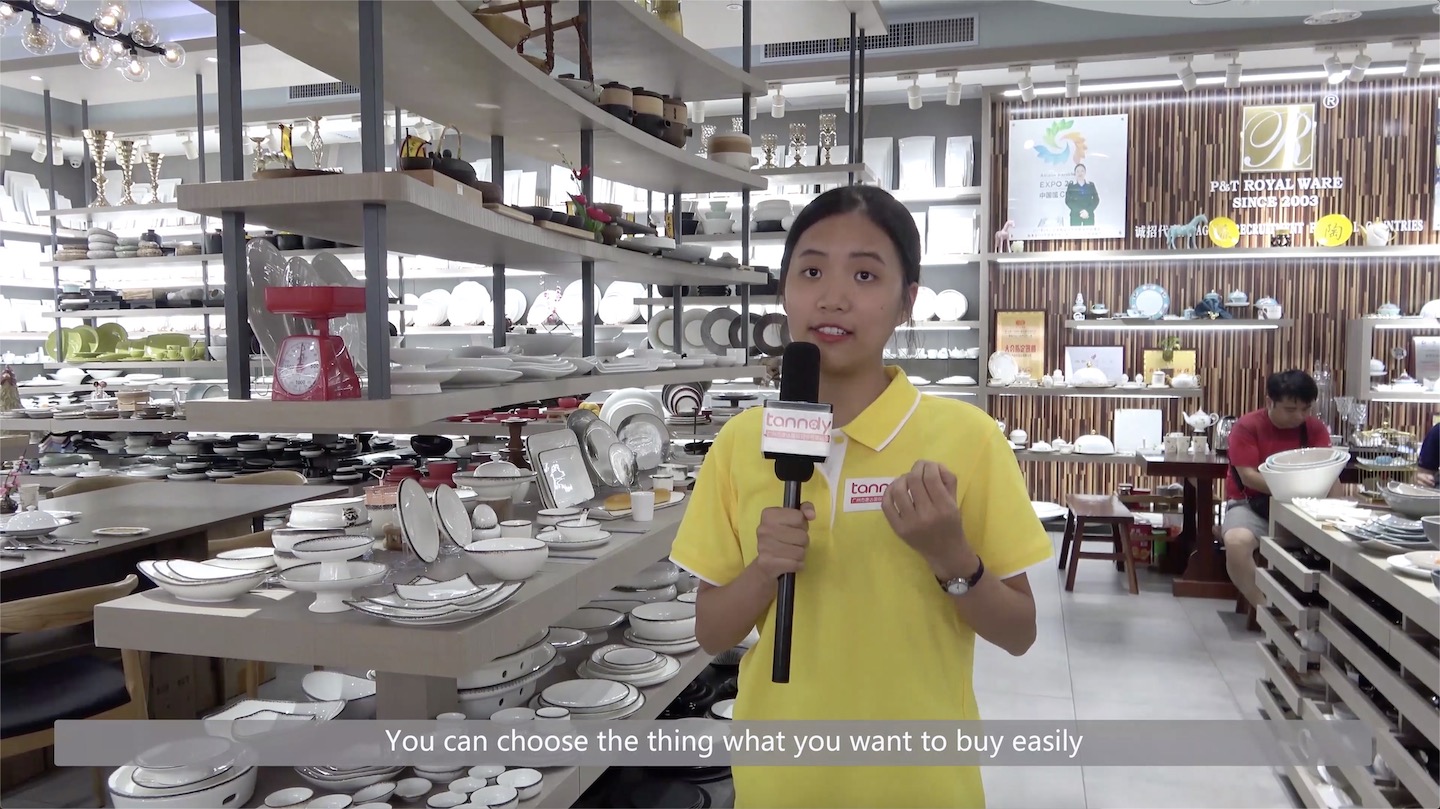 This showroom is for different kinds of ceramic tableware, like plate, bowl, cup, forks and chopsticks etc.
There are so many designs here and you will be easy to choose what you want here.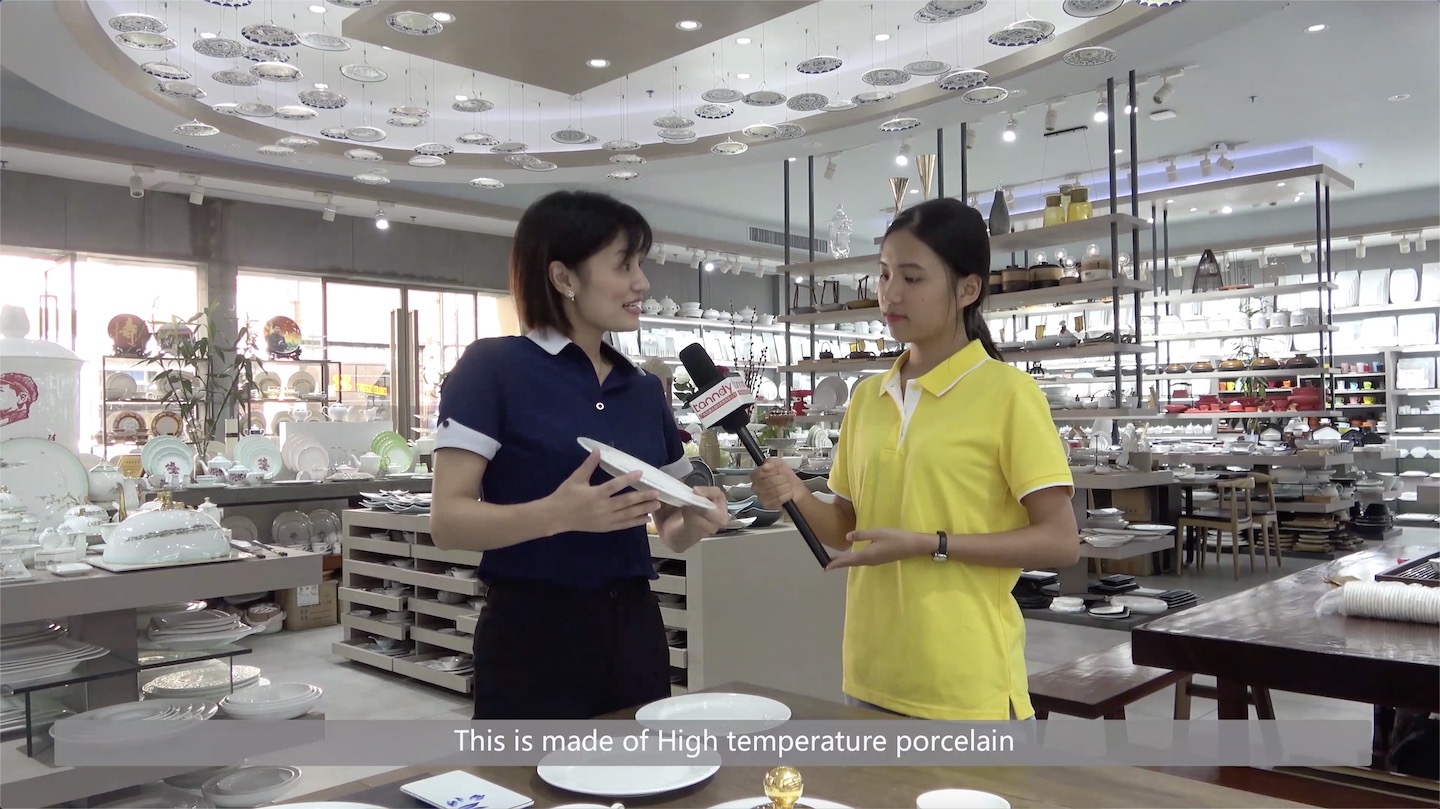 The supplier is showing different quality plates.
There is plate made of High temperature porcelain, the materials is much harder than others. It is through twice firing and more complex processes. It will not break easily.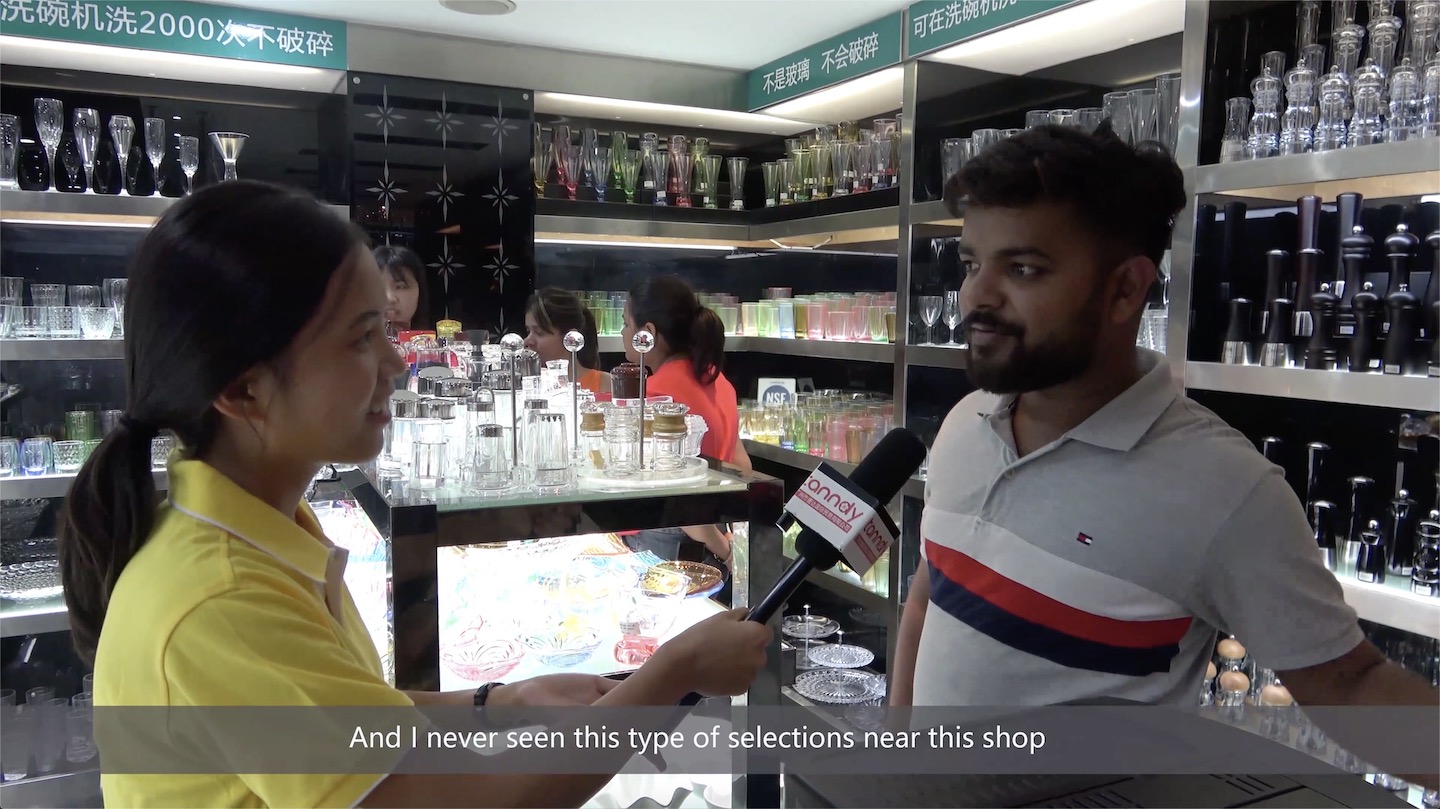 This buyer is from India. He orders things from this showroom. He said that this shop is very good, he never seen this type of selections. He also said the price is good.
Towel supplier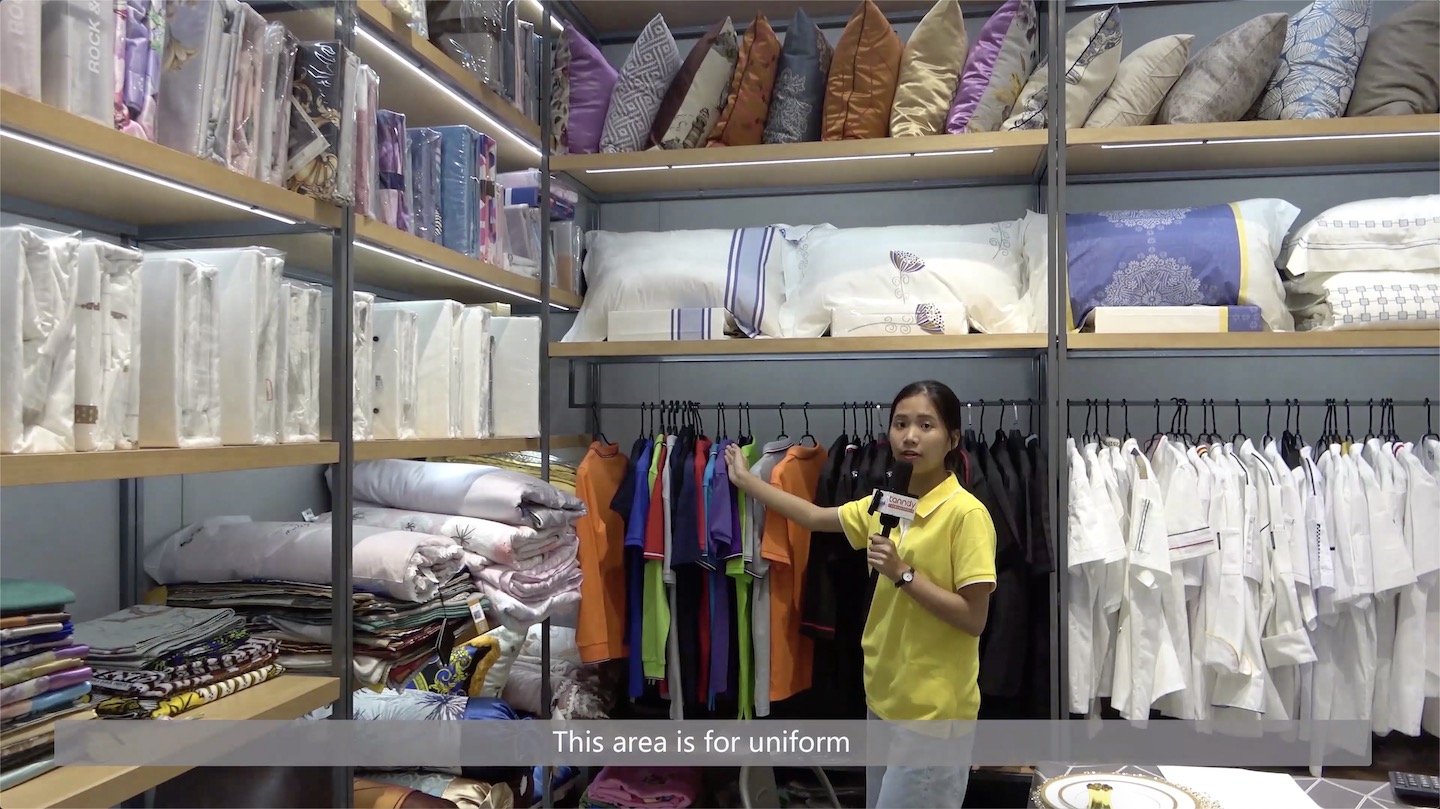 You can see the towel, bath rope, disposal slippers, bath foam,shampoo and some bedding. There is also some bedding here.
This area is for uniform, here is for chief's cloth, here is for the table cloth. Wow, it is very soft and feels comfortable
You can see some patterns, you can choose different colors you want.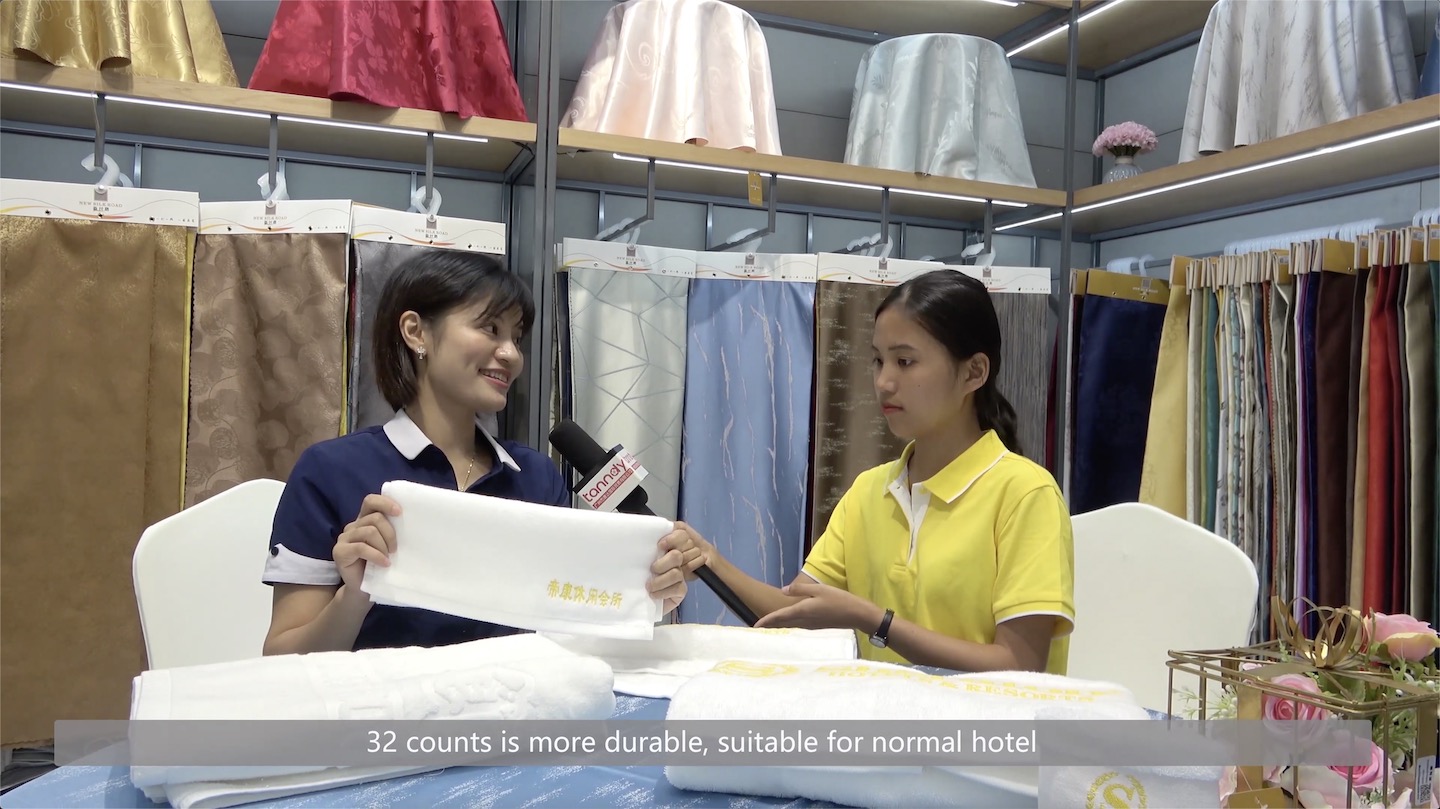 The supplier is telling that there are 32 counts and 16 counts for the towel.
16 counts touches more comfortable, this one is suitable for five-star hotels, 32 counts is more durable, suitable for normal hotel.
As long as you have the logo then they can put the logo on it, the MOQ will be 50pcs.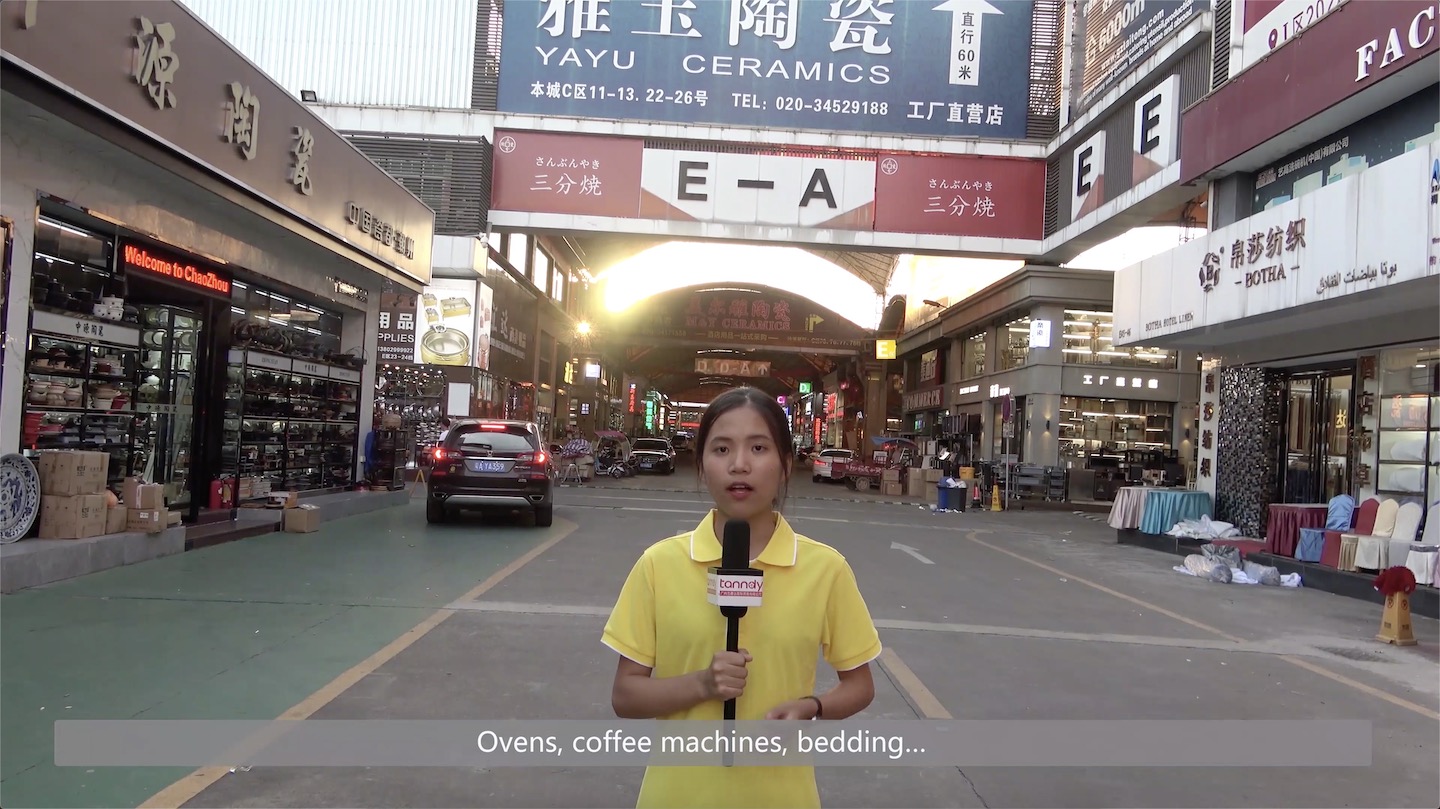 This market is open at about 10:00am every day in the morning and close at 6:00pm in the afternoon.
Some of the suppliers here will accept US dollars, generally only RMB, so you can go to the bank to change RMB, or find a buying agent to change US dollars for you.
Some of the suppliers here do not speak English, so it is better for you to find a translator.
Welcome to contact us
Tips: If you prefer direct call, Message or email then follow:
David: 0086-18620044981 (on WeChat, WhatsApp)
Lilian: 0086-18620045496 (on WeChat, WhatsApp)
Email: tanndy@tanndy.com
We will respond in 30mins during working time.