A visit to biggest Building Materials market in Guangzhou area – Foshan Huayi Market
Today we visit the biggest building materials market in Foshan China. It is called Huayi building materials city. It is located in the south of China, foshan city which is next to Guangzhou city.
Video of the visit
Picture of the visit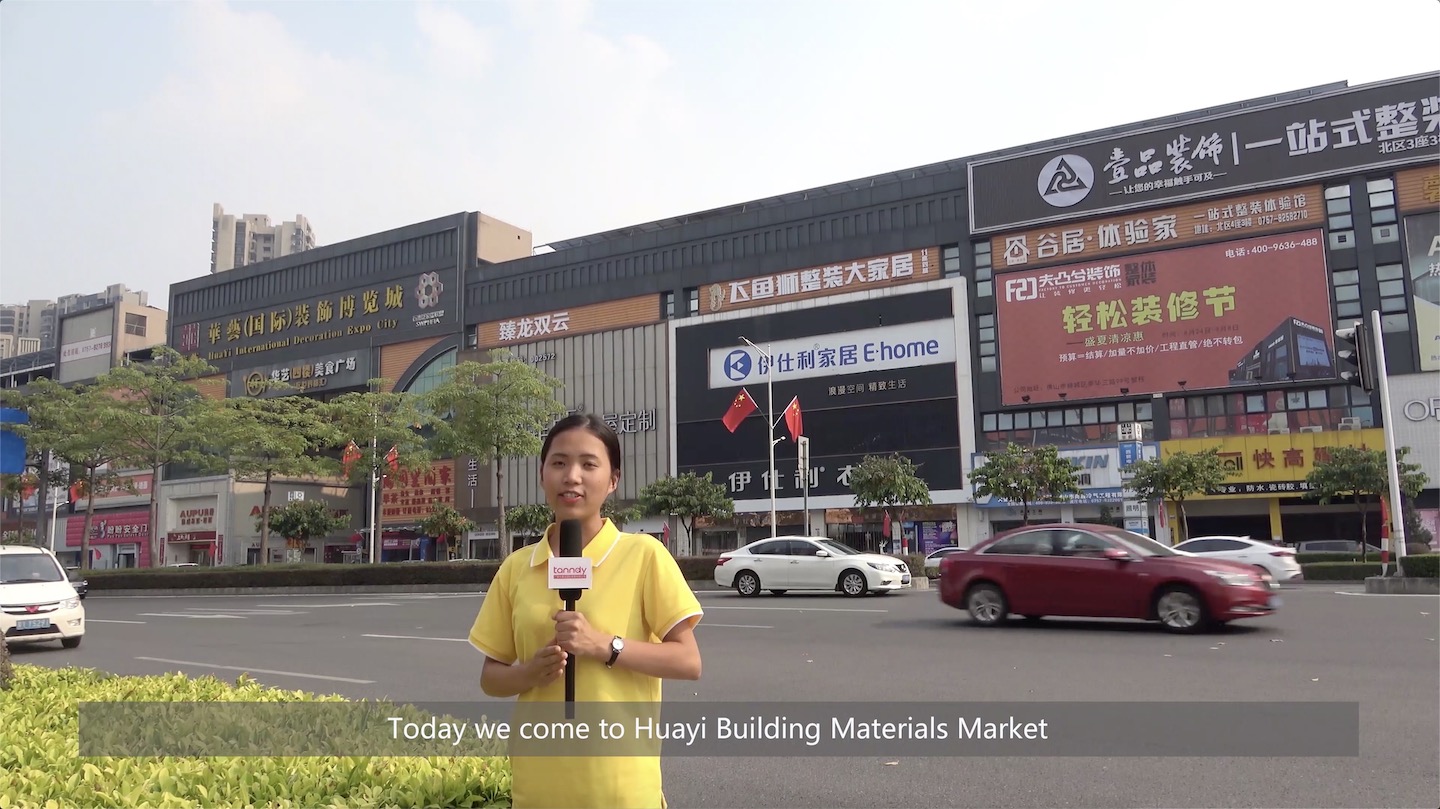 There is the North, South, West and East area, every district is very big.
There are lots of products here, such as: lighting, floor, doors and windows and curtains etc
There is a stone market next to this market, also nearby is the biggest sanitary ware city in China, and not far away there is a most popular tiles market.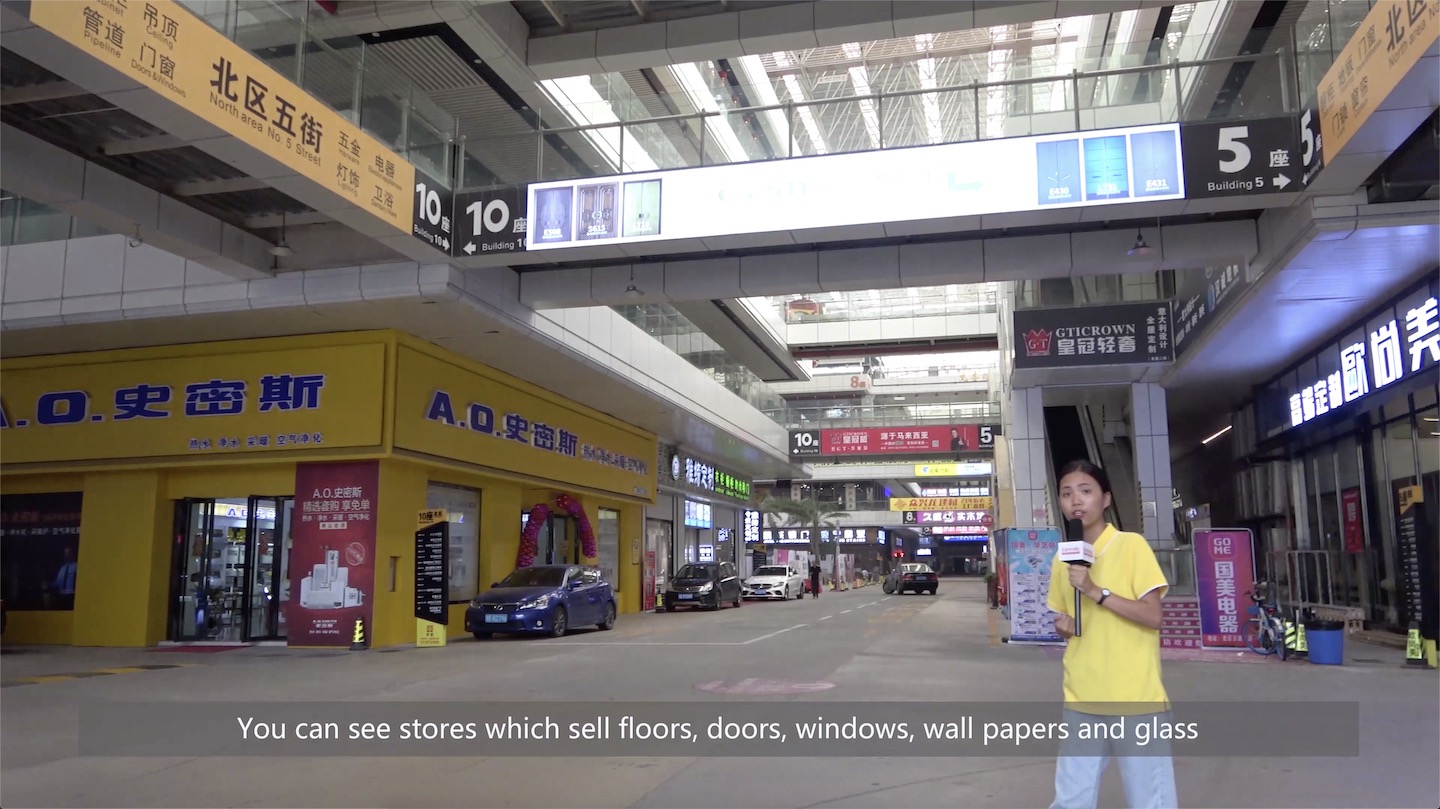 Doors & Windows supplier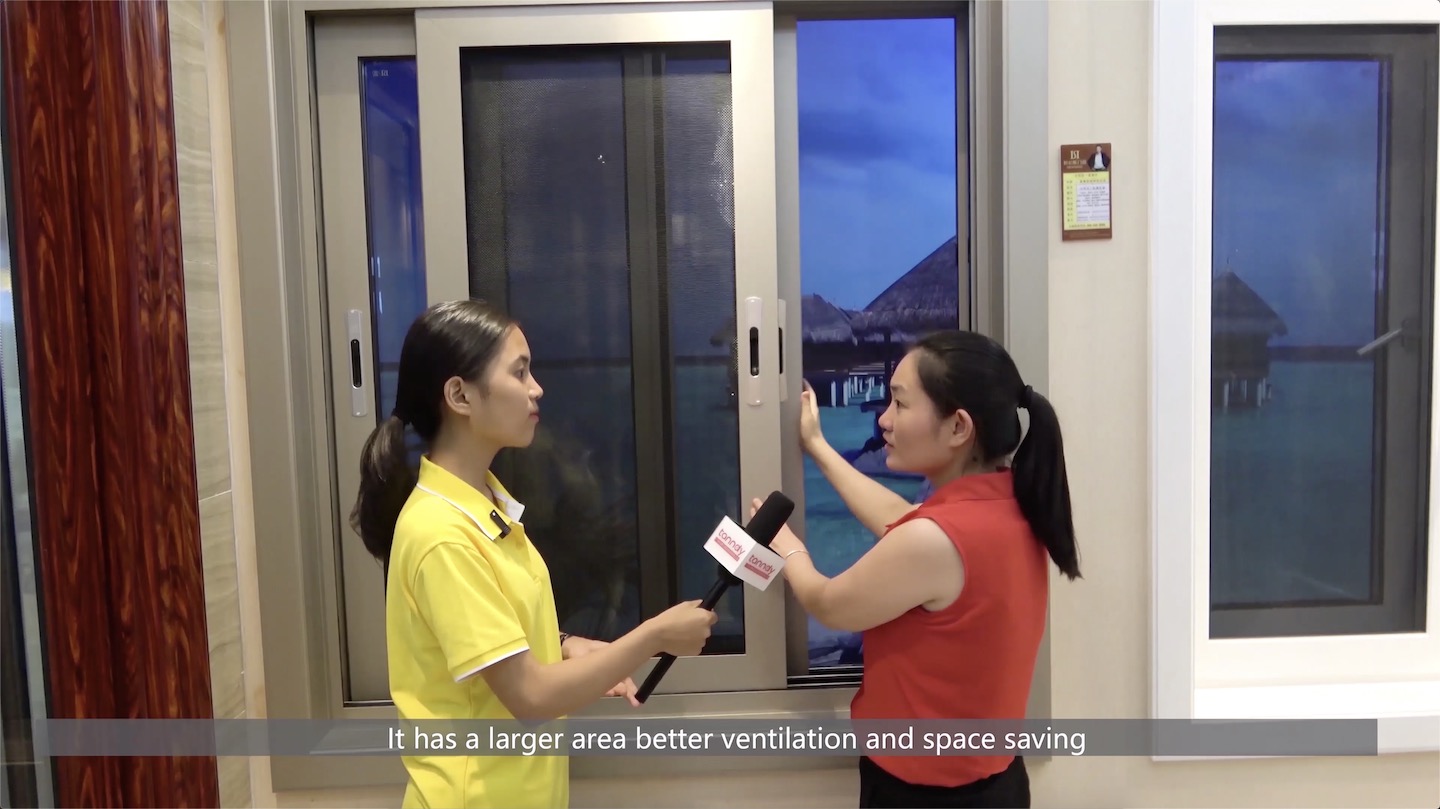 This is one doors & windows supplier. They have sliding door, aluminum alloy windows, wood windows etc.
This is a casement window and it's noise prevent. It can be opened in certain way. The sound insulation effect of this window is better.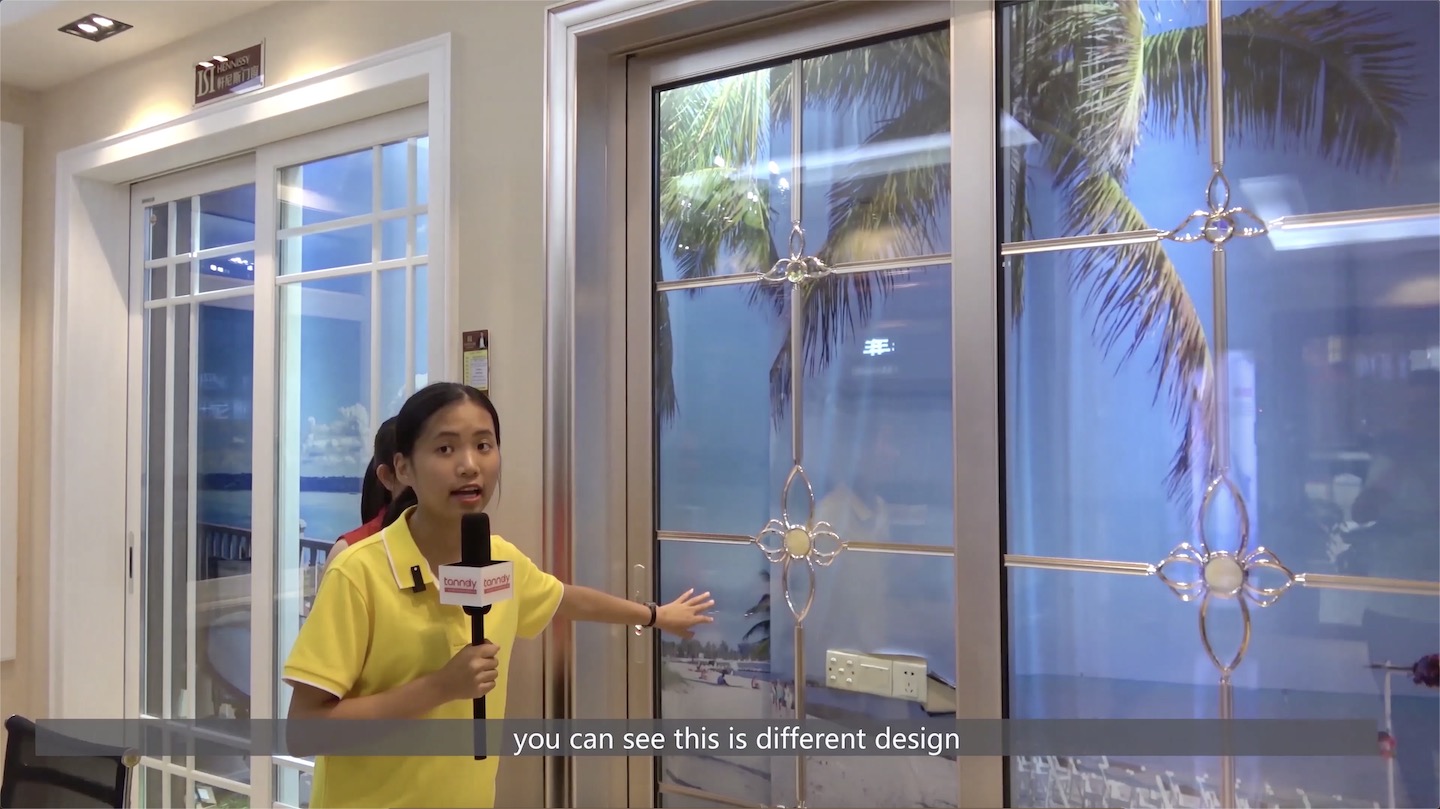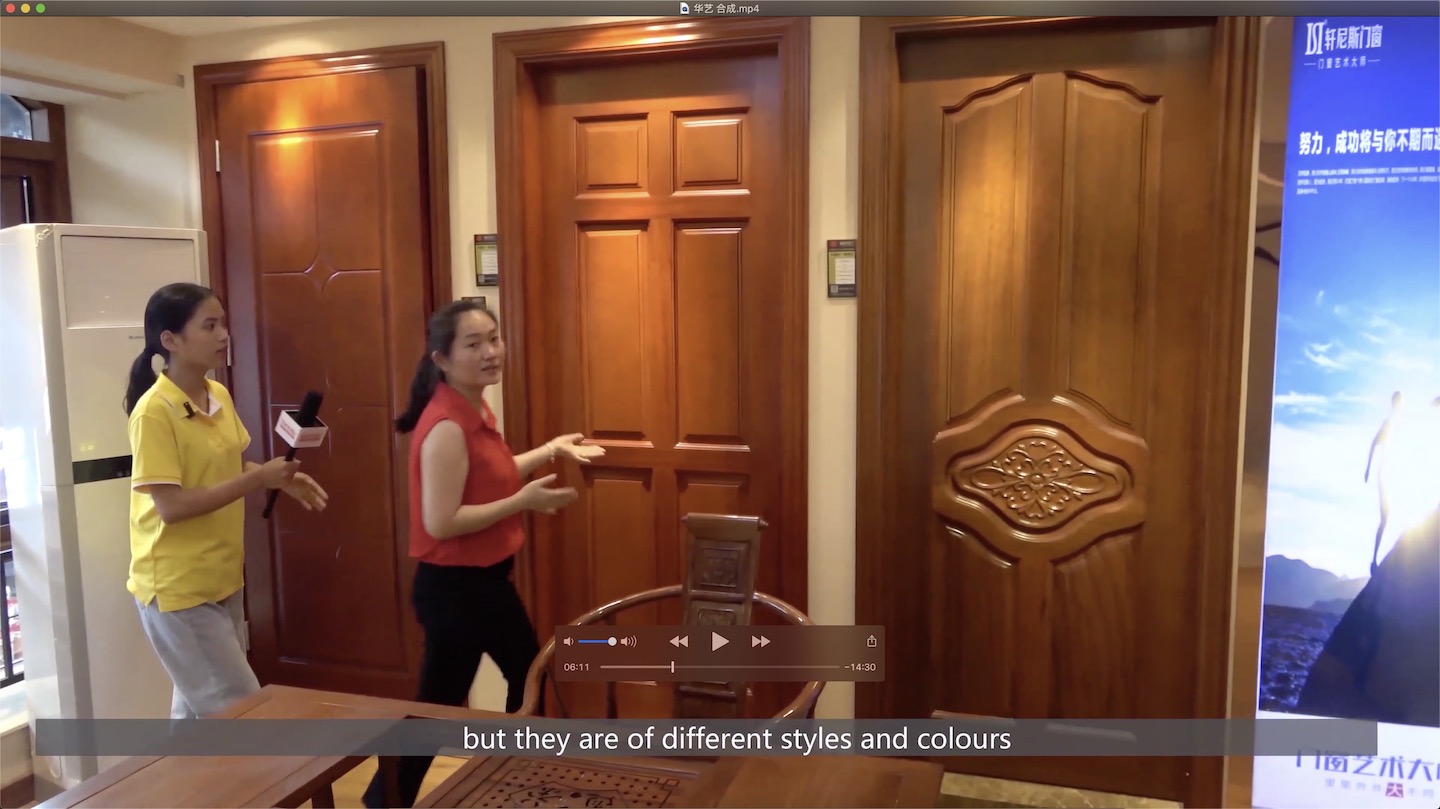 The doors can made by different design, different pattern, different color, all of this just according to your requirement.
Kitchen Cabinet supplier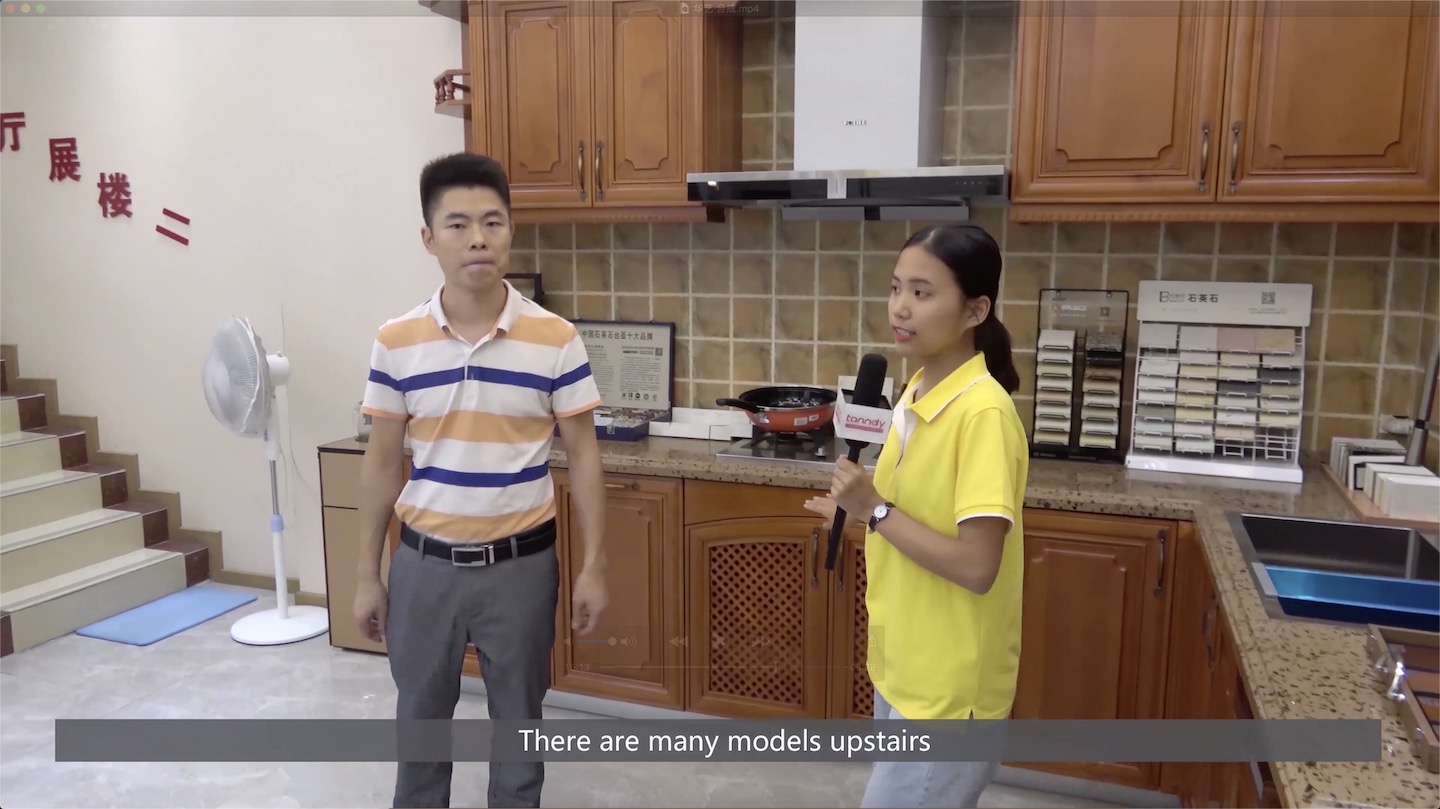 This kitchen cabinet supplier, they make different kinds of kitchen, wardrobe, cabinet and multi-function desk as well.
Regarding wardrobe, normally there are three kinds of materials: HDF, solid wood grain board and solid wood laminate.
The solid wood laminate is more durable and it is waterproof.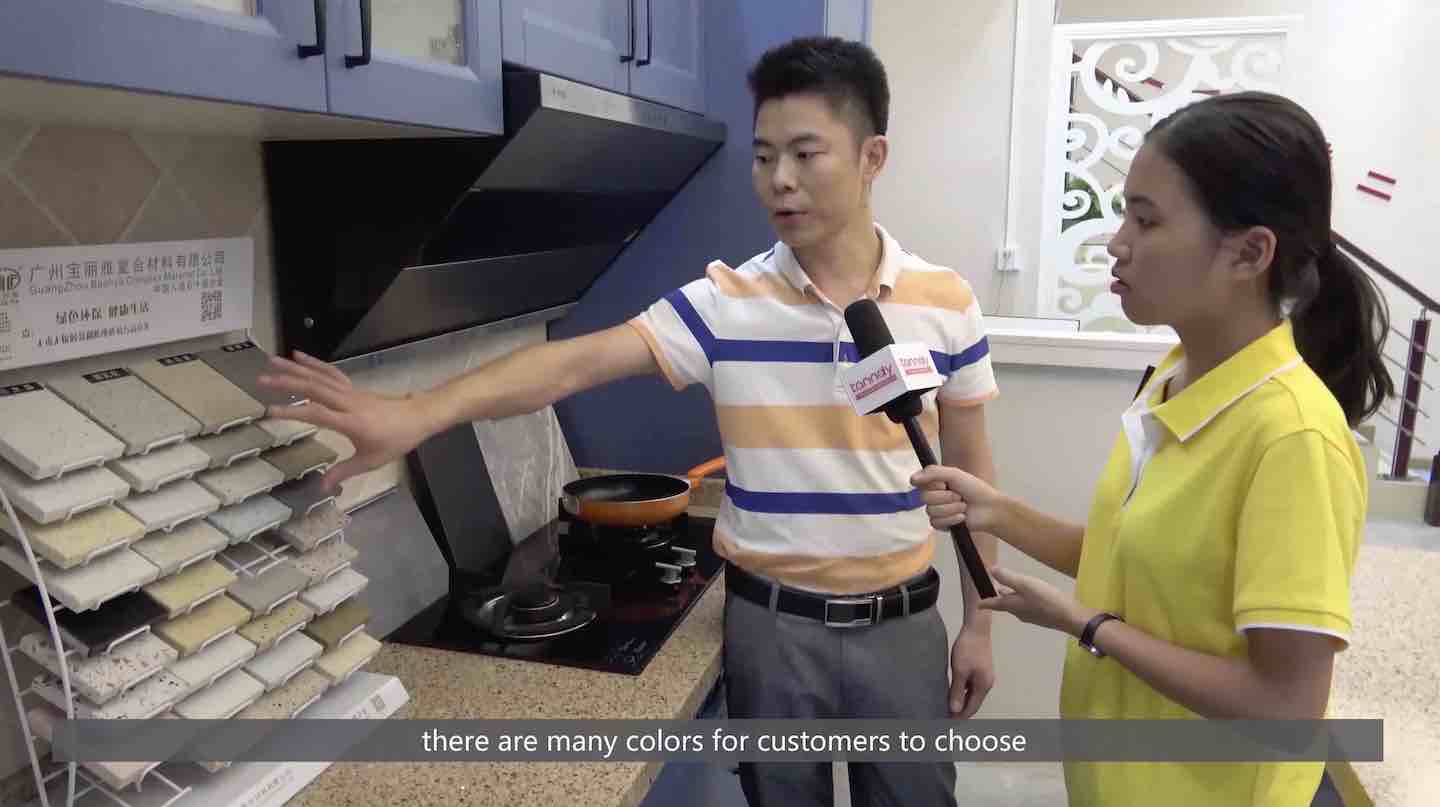 The material of the counter is quartz stone, there are many colors for customers to choose.
From this supplier we can see a wine cabinet. It's made of logs. Imported from Thailand, this is a wardrobe and logs, imported from the United States, these are some small pieces.
Lighting supplier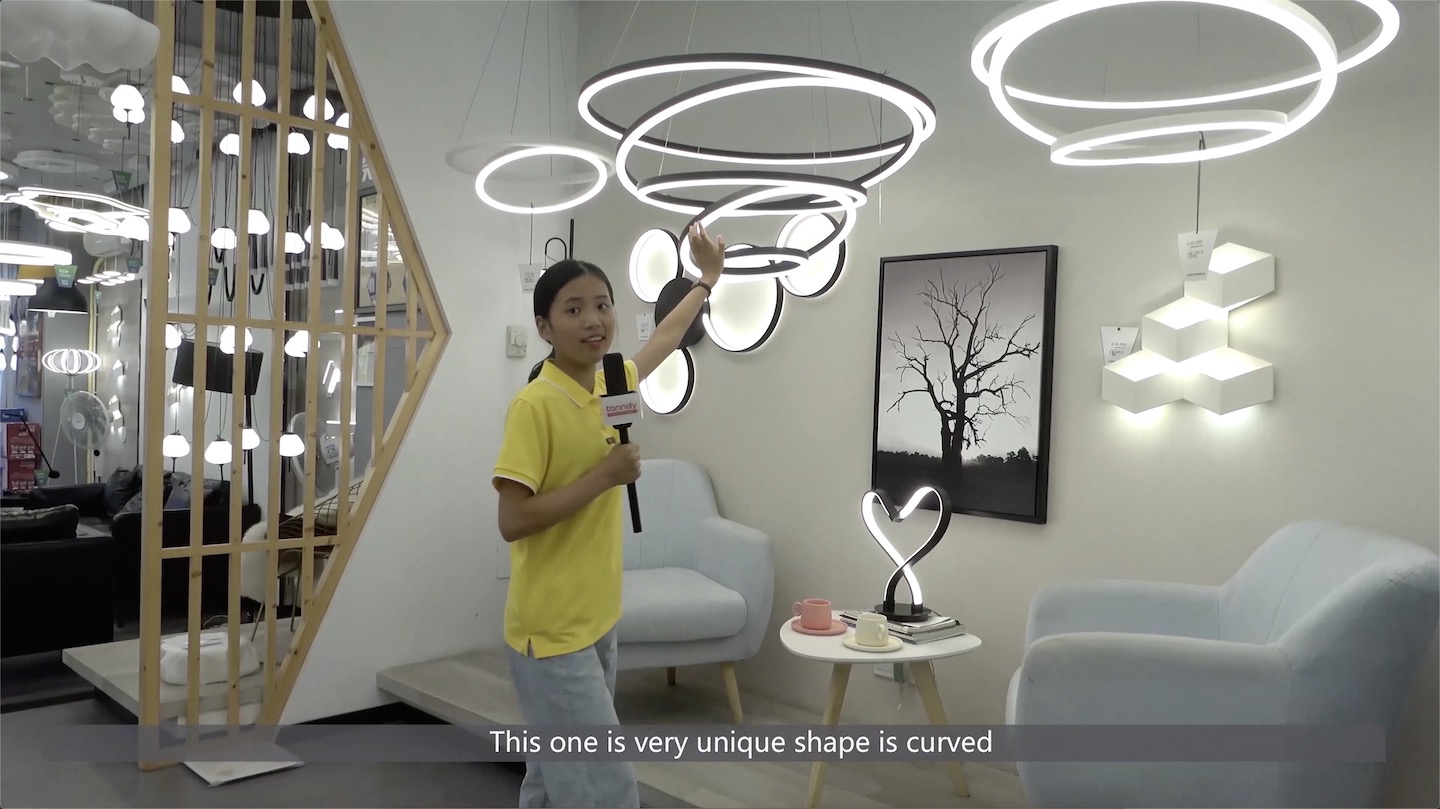 These are all European style. It is very simple. This one is very unique, shape is curved. The material is aluminum. I feel very warm here.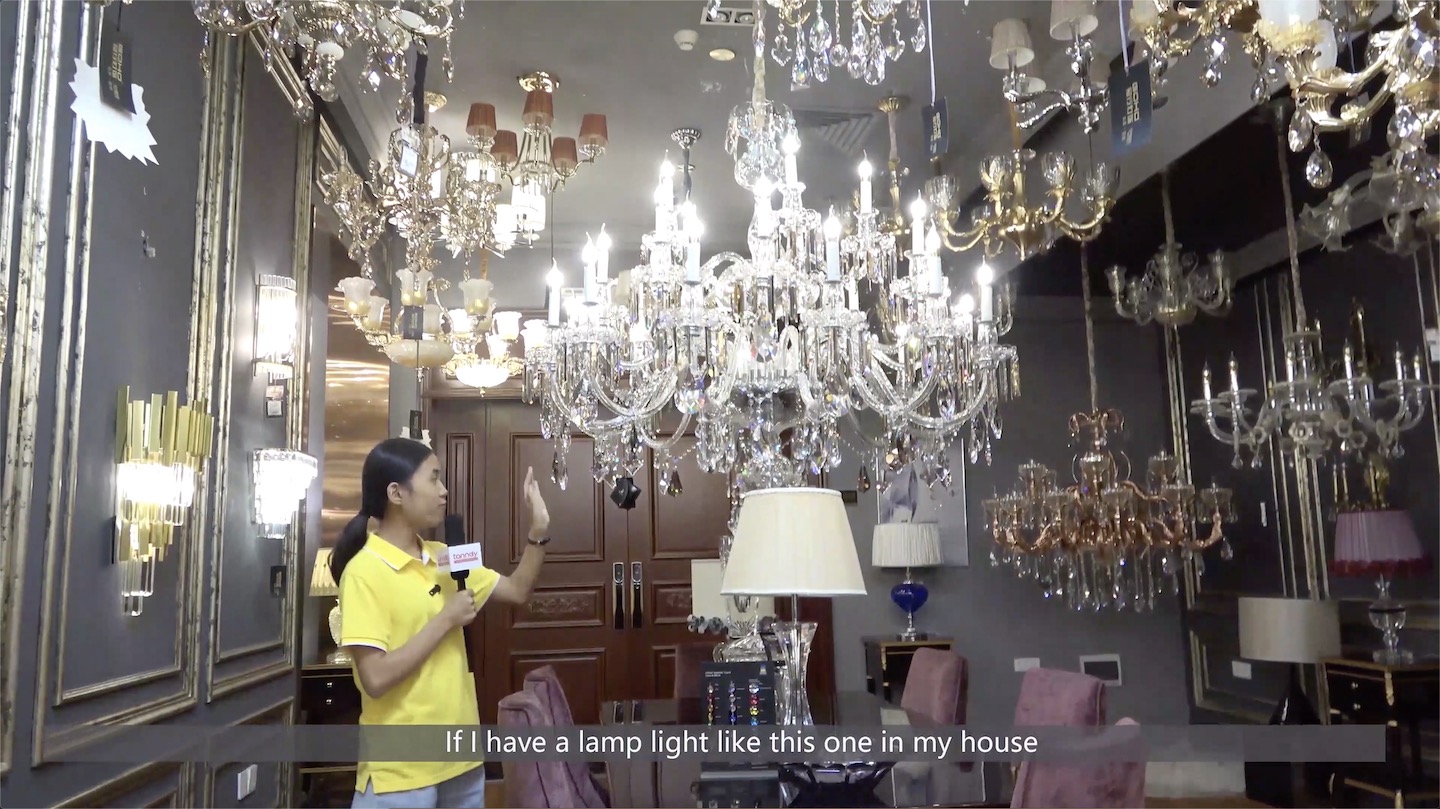 This is the dining room.
It is also crystal. This color is gold.
They have some small samples here, you can choose the color and the style you like.
If I have a lamp light like this one in my house ,I would definitely eat a lot.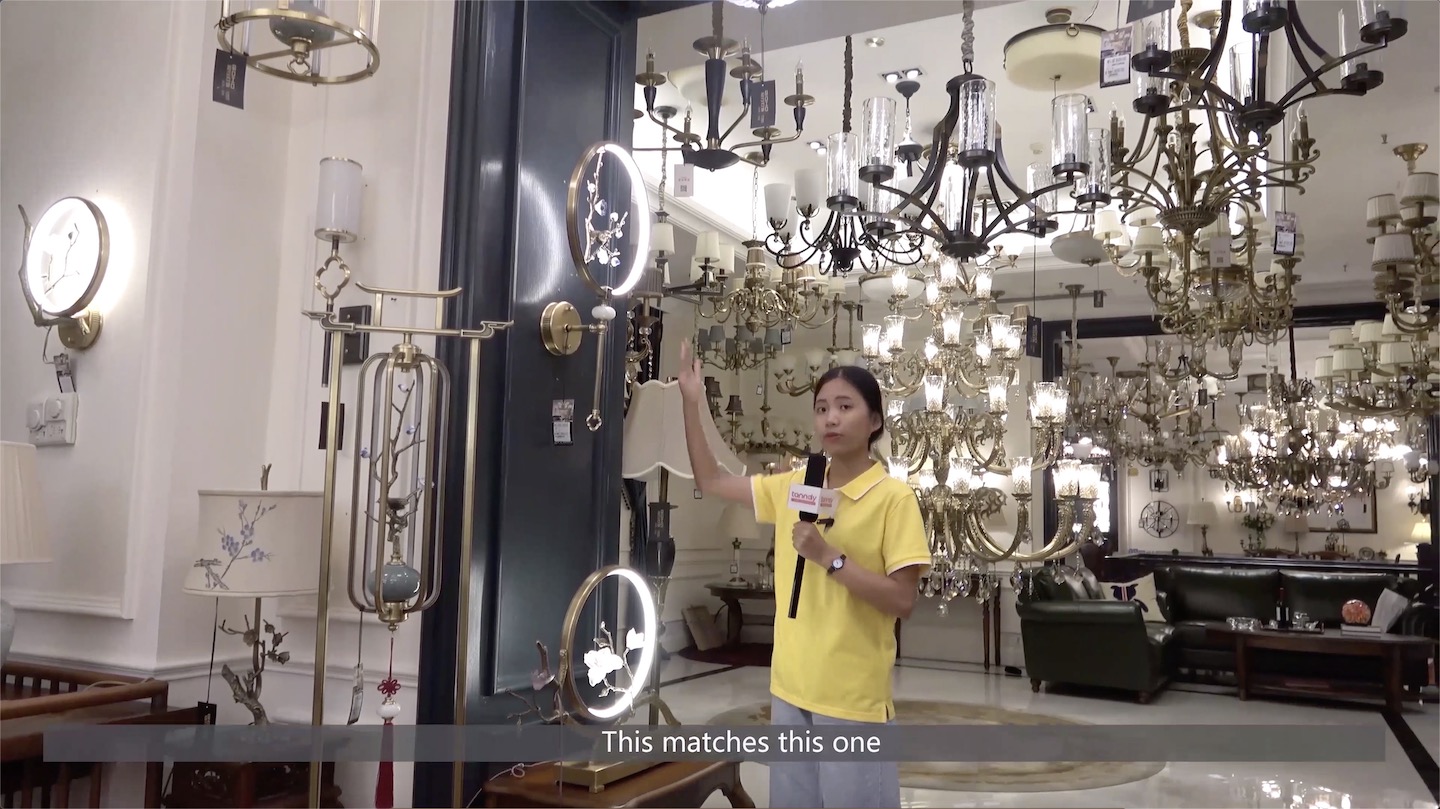 The style of showroom is crystal. They are shining in the light.
They have rose gold, gold , black, silvery, different color different design. For same design ,they can make different color. There are a lot of Crystal lights here. It's gorgeous.
Summary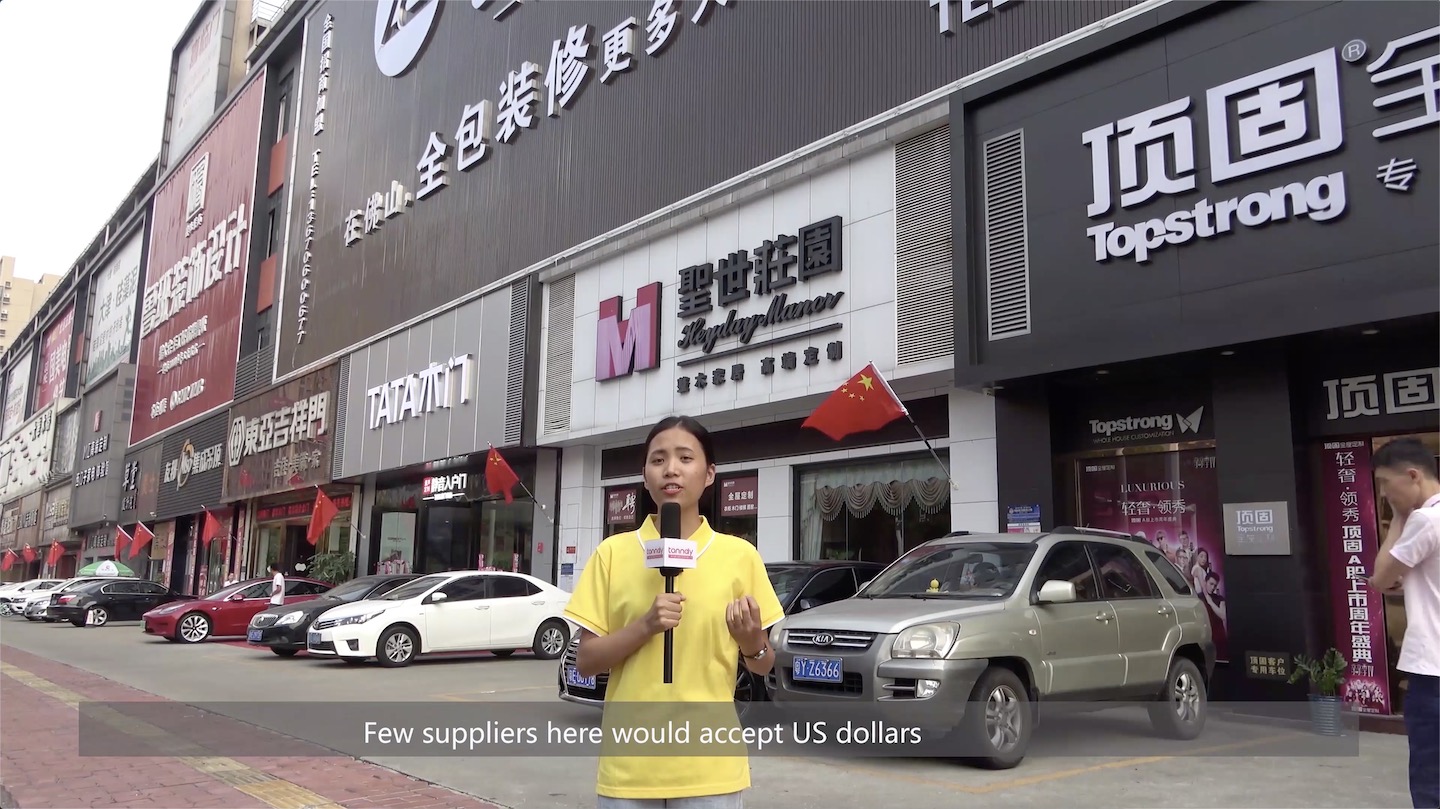 This market is basically open all year around, even on Saturday and Sunday. And during some holidays it is also open.
It is open at around 10 clock every day, so you do not need to be here very early, Like 8:00 am or 9:00 am. It is usually closed at bout 6 pm in the afternoon.
Most of the suppliers here do not speak English, so it is better for you to find a translator.
Here the suppliers can deliver the goods to a nearby warehouse for free, but if you want to buy products from different suppliers, It is better for you to find an agent to help you collect goods and put them together into one container.
Welcome to contact us
Tips: If you prefer direct call, Message or email then follow:
David: 0086-18620044981 (on WeChat, WhatsApp)
Lilian: 0086-18620045496 (on WeChat, WhatsApp)
Email: tanndy@tanndy.com
We will respond in 30mins during working time.