An in-depth visit to the most popular Tiles market in Foshan China
Today we come to the famous tiles market in Foshan, called Foshan International Ceramics Exhibition Center.
The suppliers here they have their own individual showroom with 2 or 3 floors. It's very comprehensive. Their style is quite different. Some of them are manufacture, some of them are trader.
They have different tiles for different area, like floor tiles, bathroom tiles, kitchen tiles and decoration tiles etc.
Video of the Interview
Picture of the Interview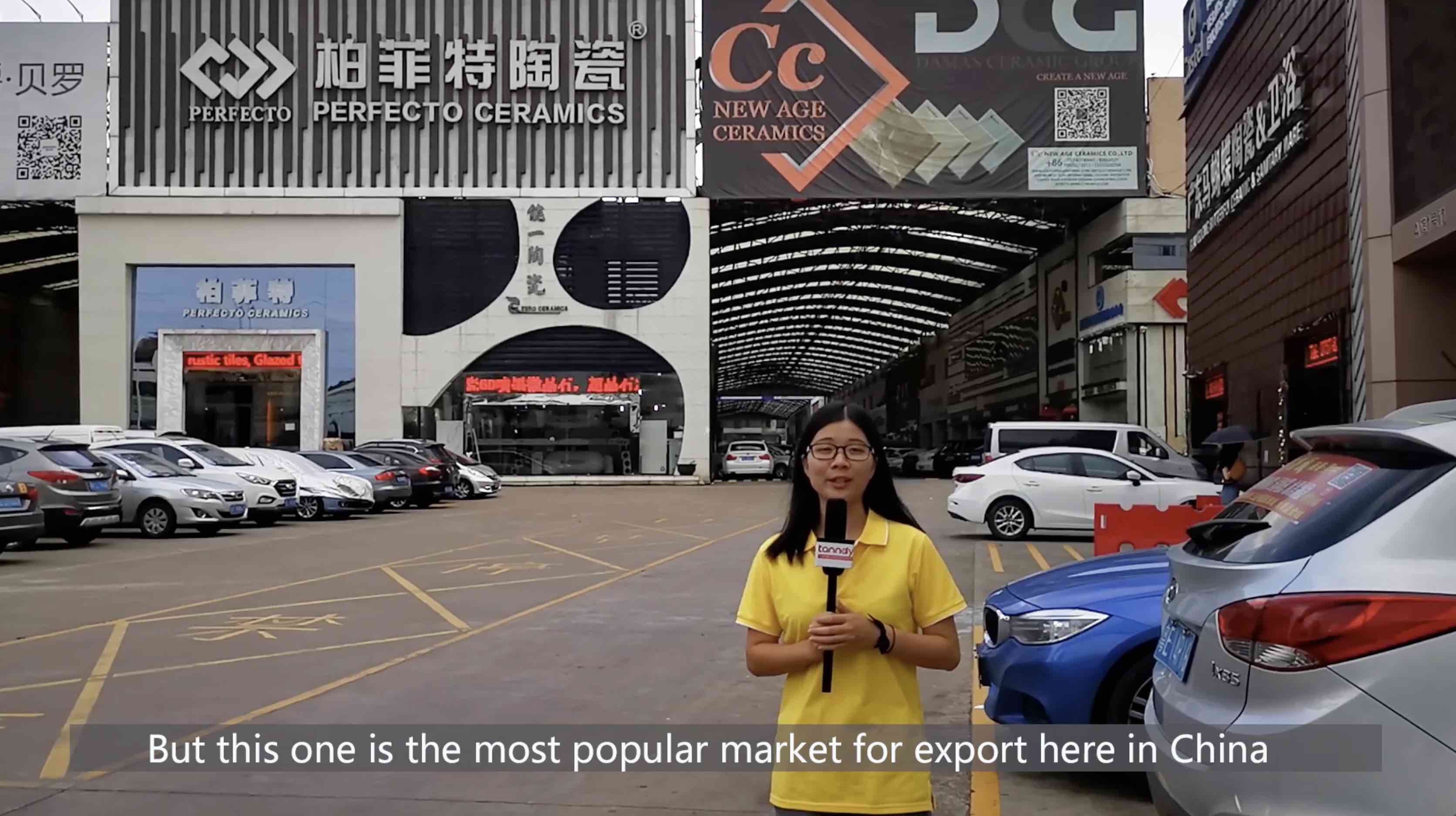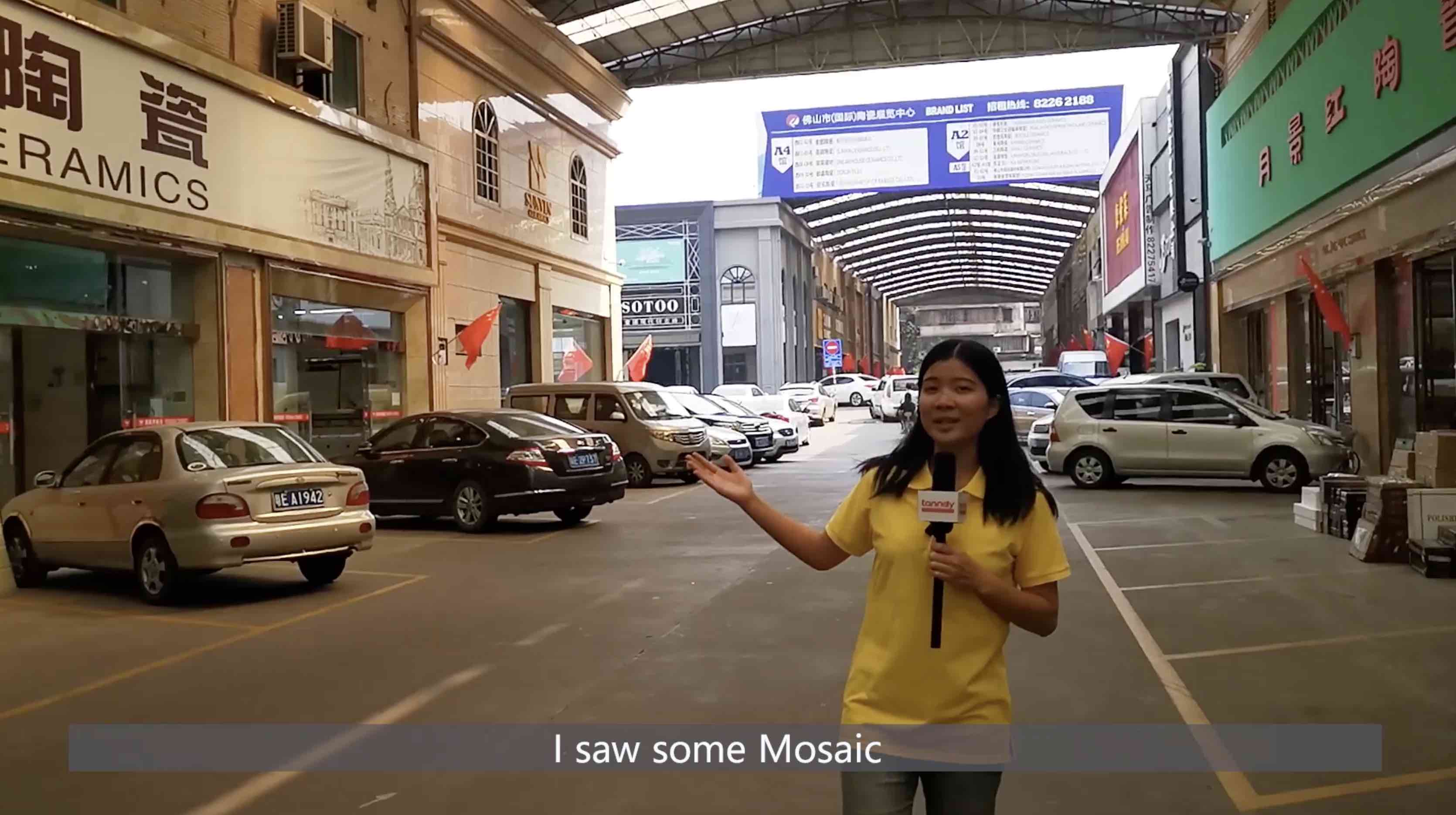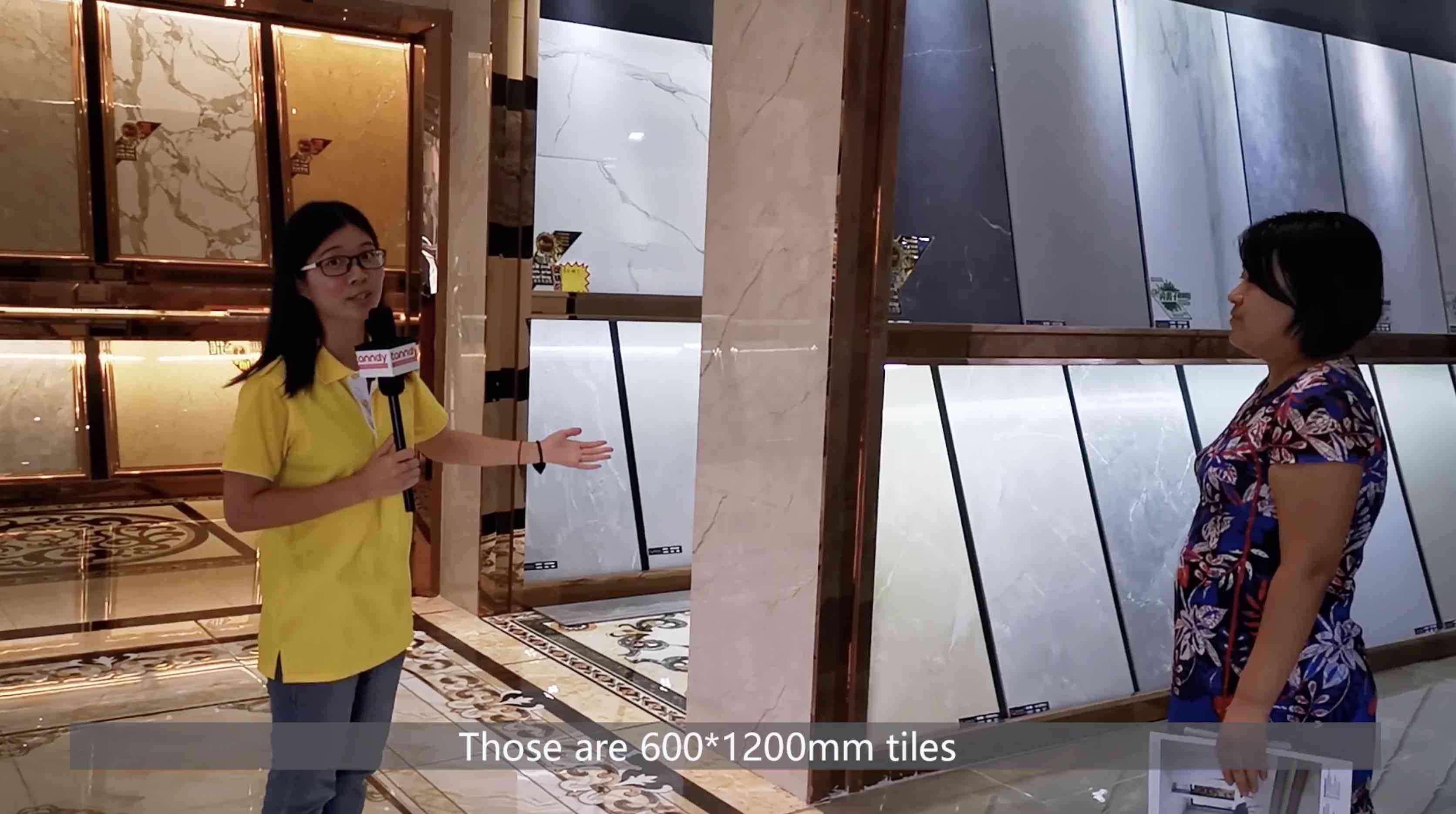 Full body marble tiles, the sizes used to be 600*1200mm.
The quality grade is AAA. It's good flatness, low water absorption. The flatness is very good, more or less about 0.2mm.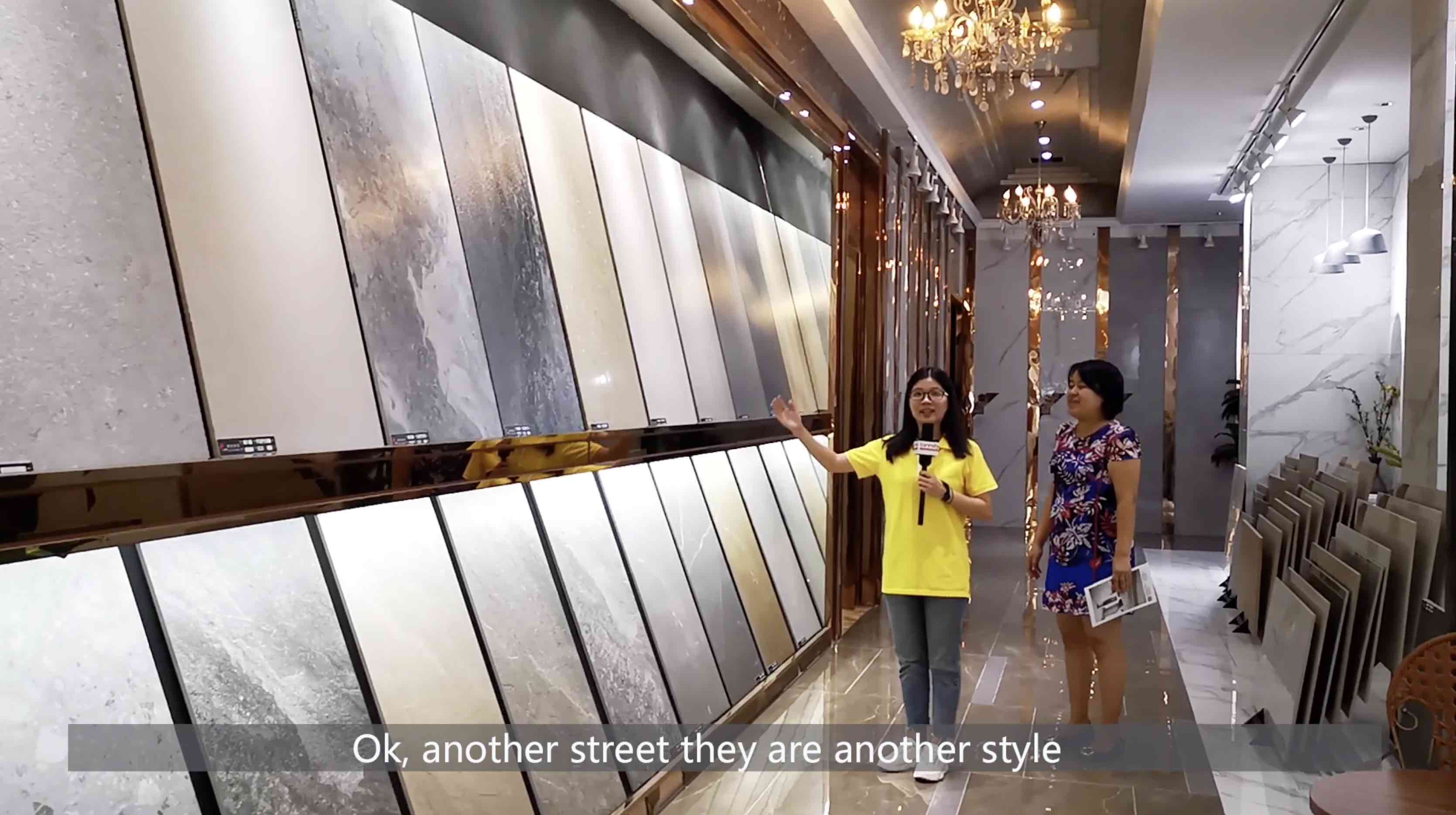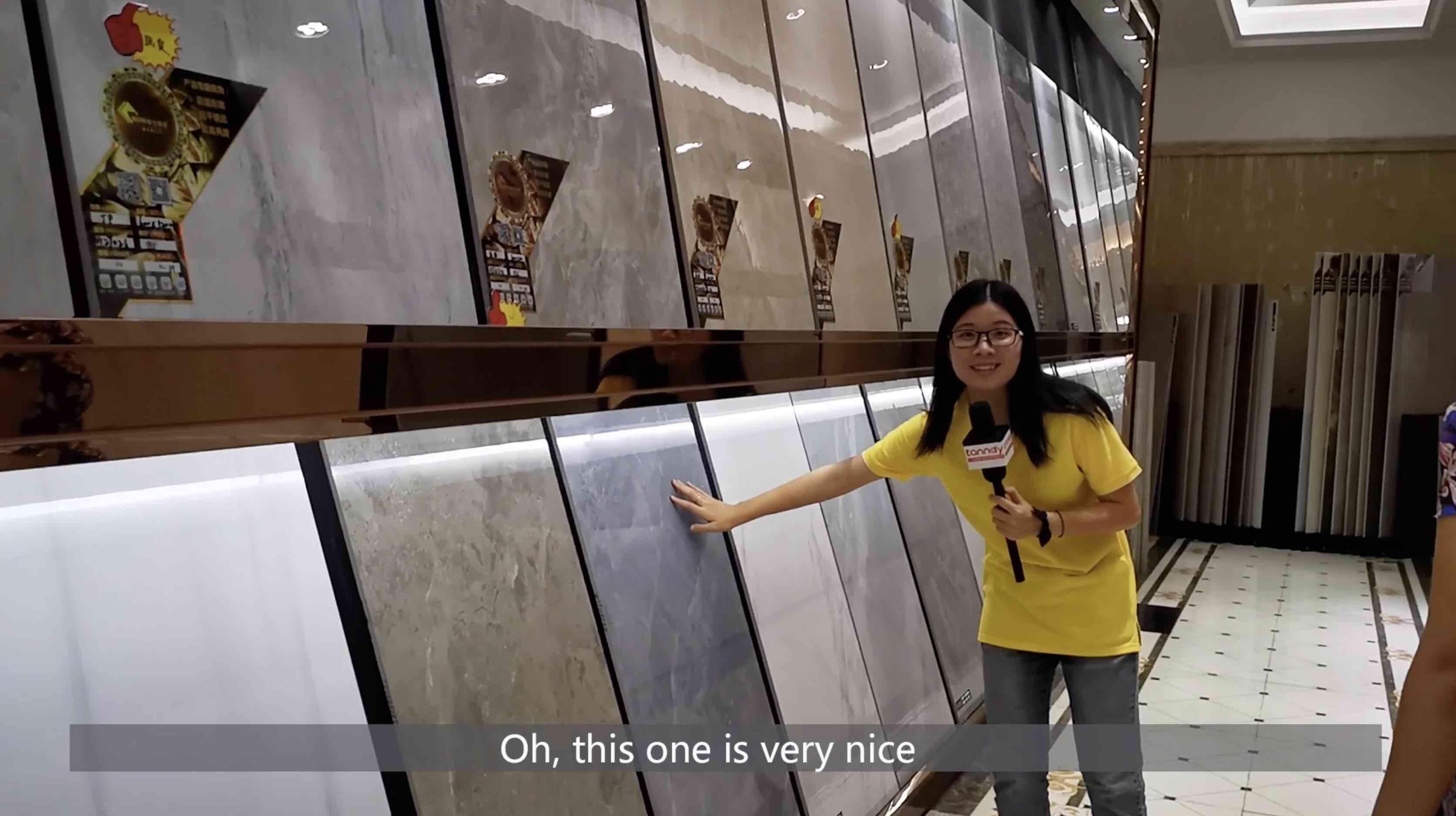 Those are big sizes tiles, size to be 800*1600mm. It's for bigger space or bigger house.
If you choose this big size, your house will feel more magnificent!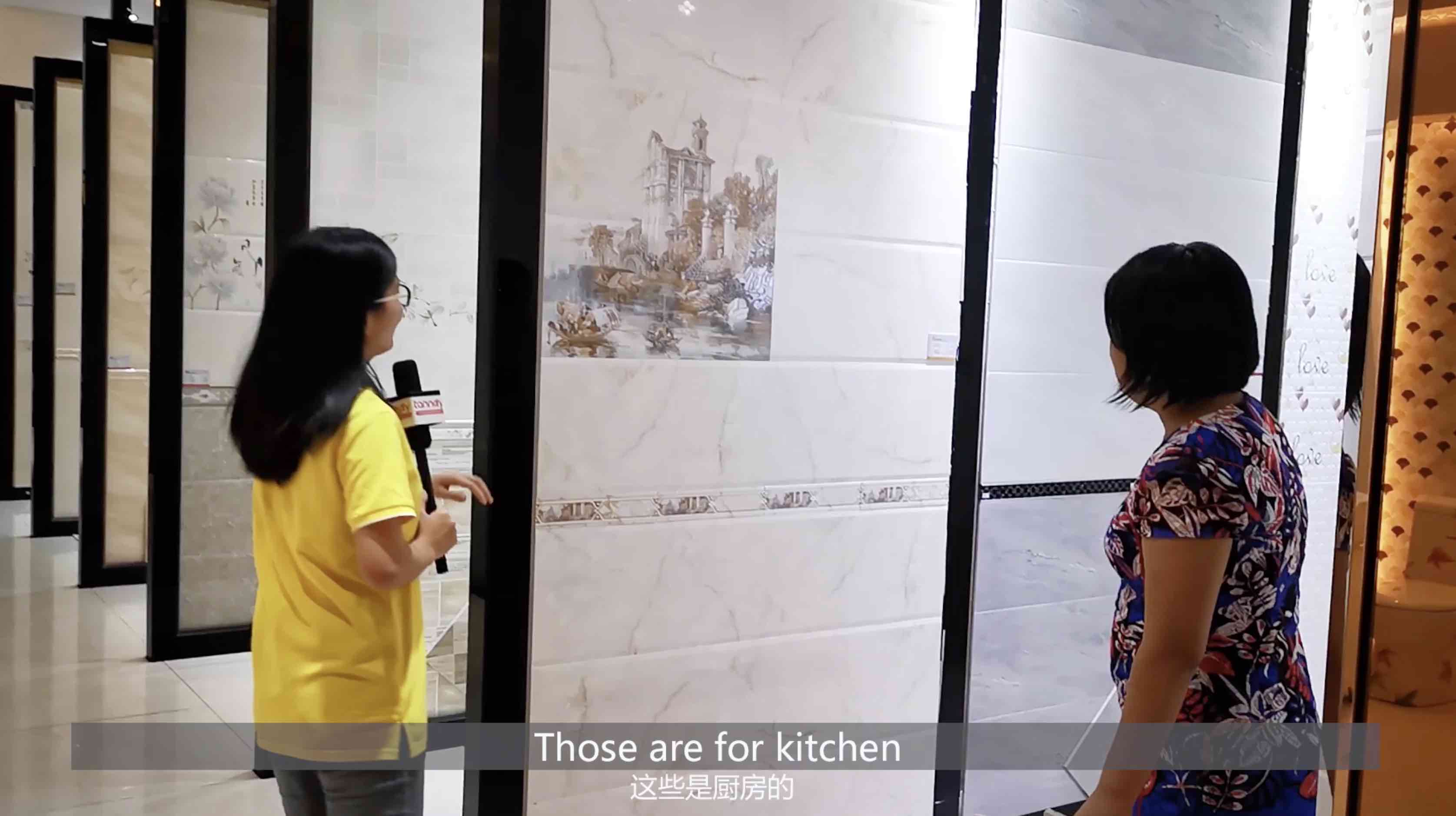 Those are for kitchen tiles, size to be 300*600mm. They calculate the pattern and blank tiles separately.
There is also bigger size, to be 400*800mm.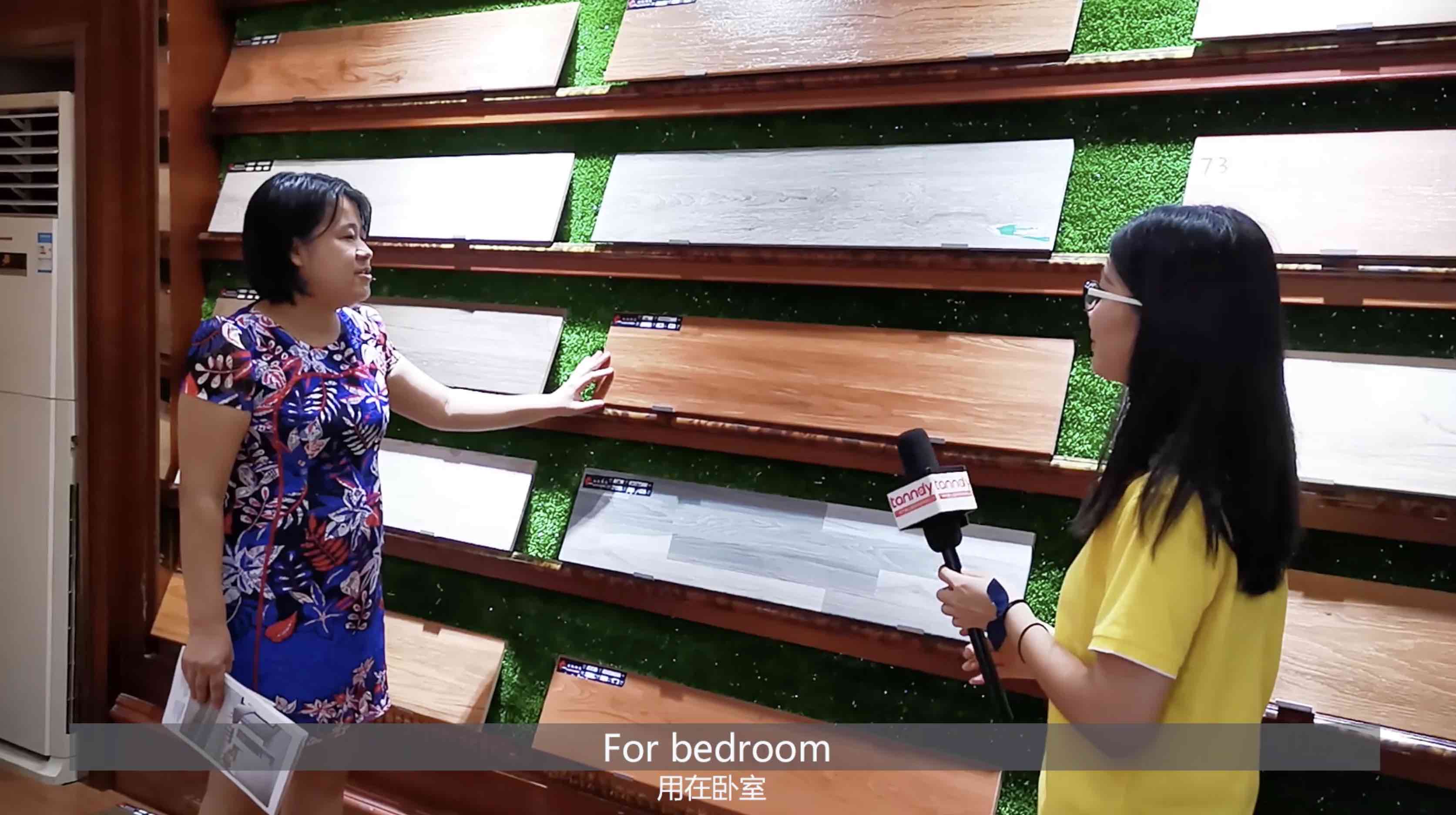 Those are floor tiles for bedroom. Sizes to be 200*1000mm. They look like wood tiles but it is ceramics.
They have another 4 sizes: 200*1200mm, 1500*6000mm, 1500*8000mm.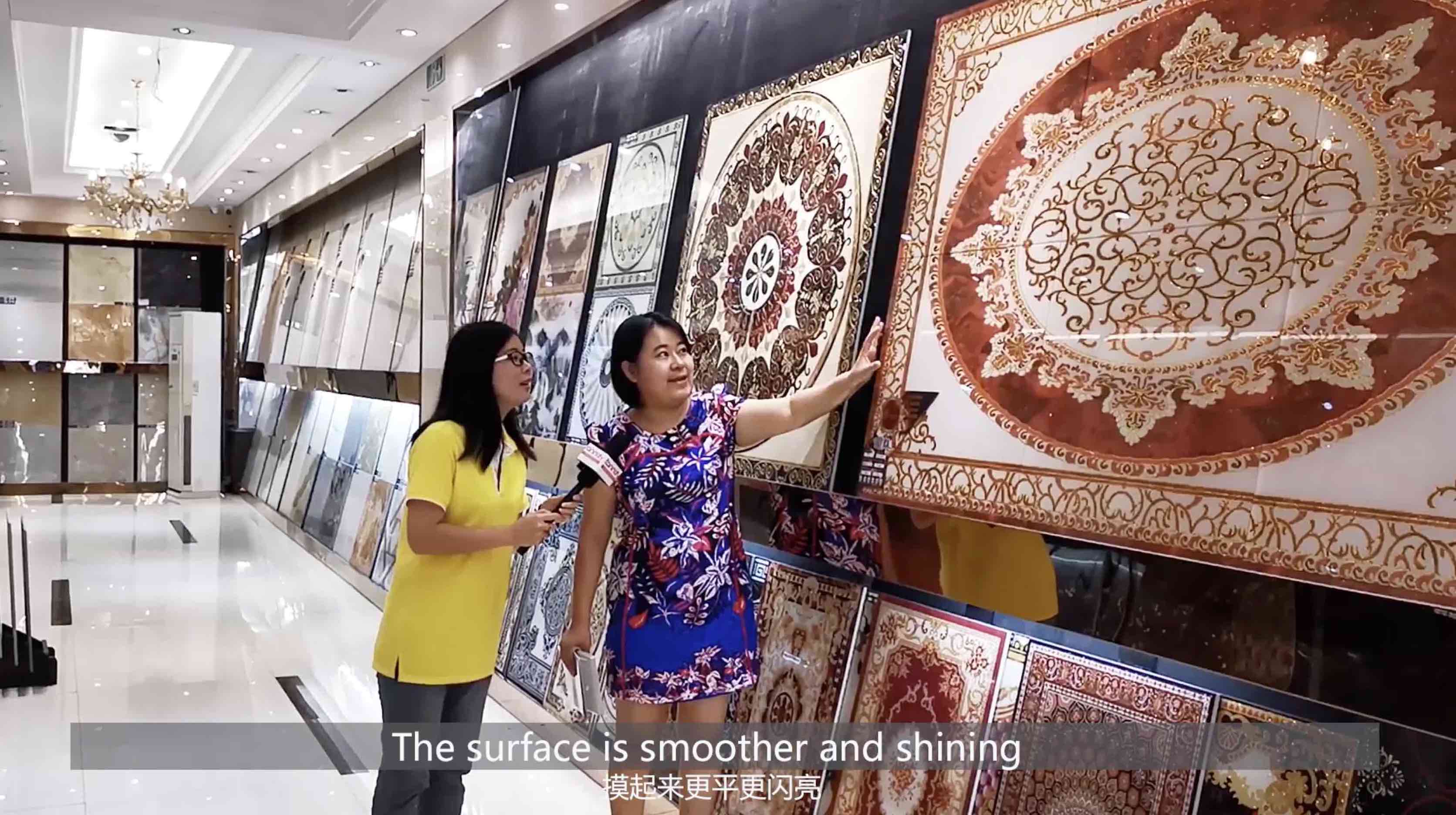 Those are carpet pattern tiles. Some tiles you can touch and feel the pattern, some tiles the surface is with glass and feel smooth and shining.
This is their mosaic showroom. There are many patterns. Some with glass which looks like crystal, some with natural marble, some with stainless steel. The pattern and sizes can be customs make as long as you can provide what you need.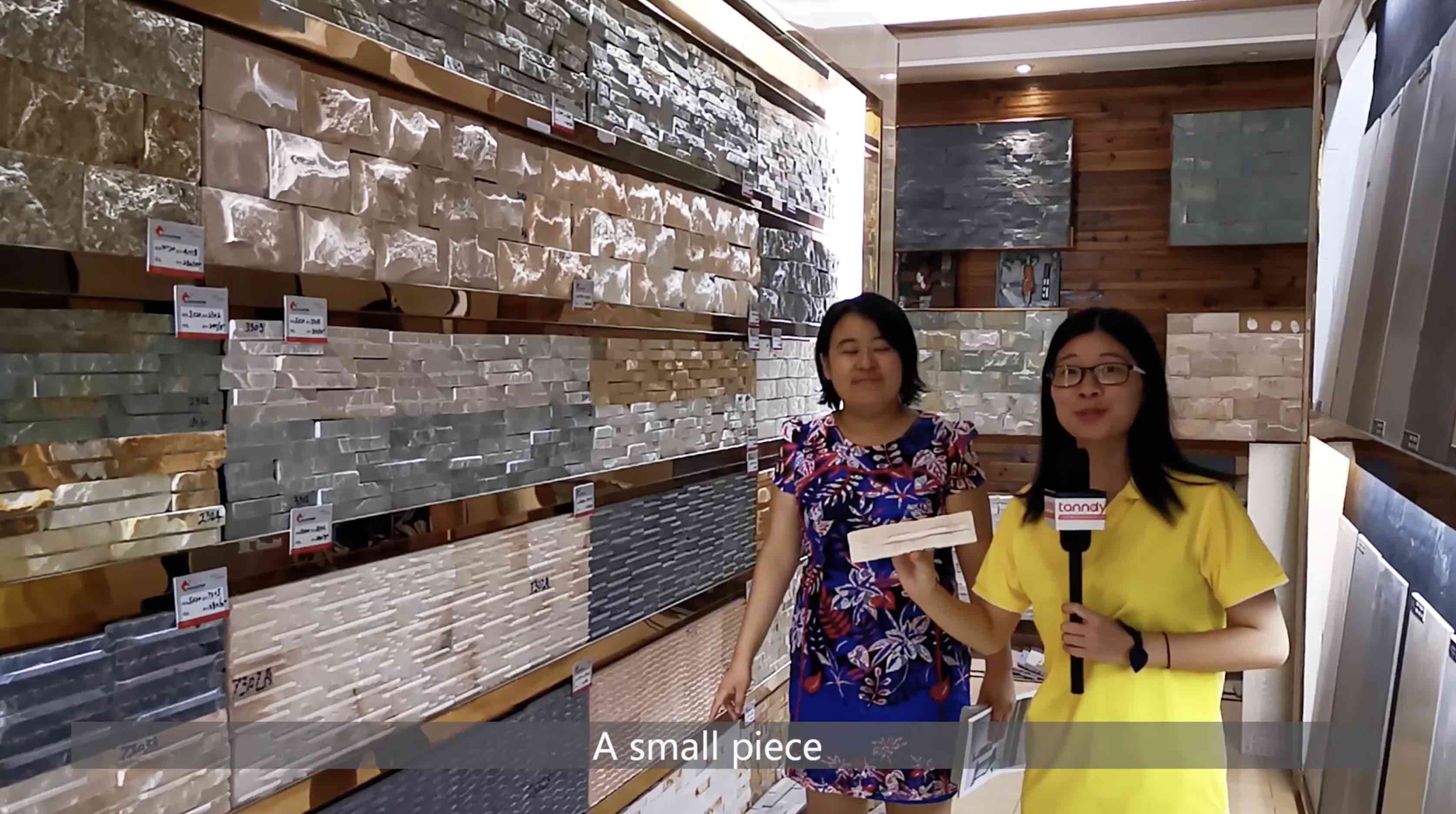 There is culture stone. Most of them are marble.
They will send you the small piece and you can install there by yourself.
Welcome to contact us
Tips: If you prefer direct call, Message or email then follow:
David: 0086-18620044981 (on WeChat, WhatsApp)
Lilian: 0086-18620045496 (on WeChat, WhatsApp)
Email: tanndy@tanndy.com
We will respond in 30mins during working time.