Chinese traditional festival Winter Solstice is coming!
China is going to celebrate Winter Solstice on December 22nd. Winter Solstice is an important festival for Chinese. We will hold special celebration in this day. Reading this text, you will learn more about precious Chinese culture.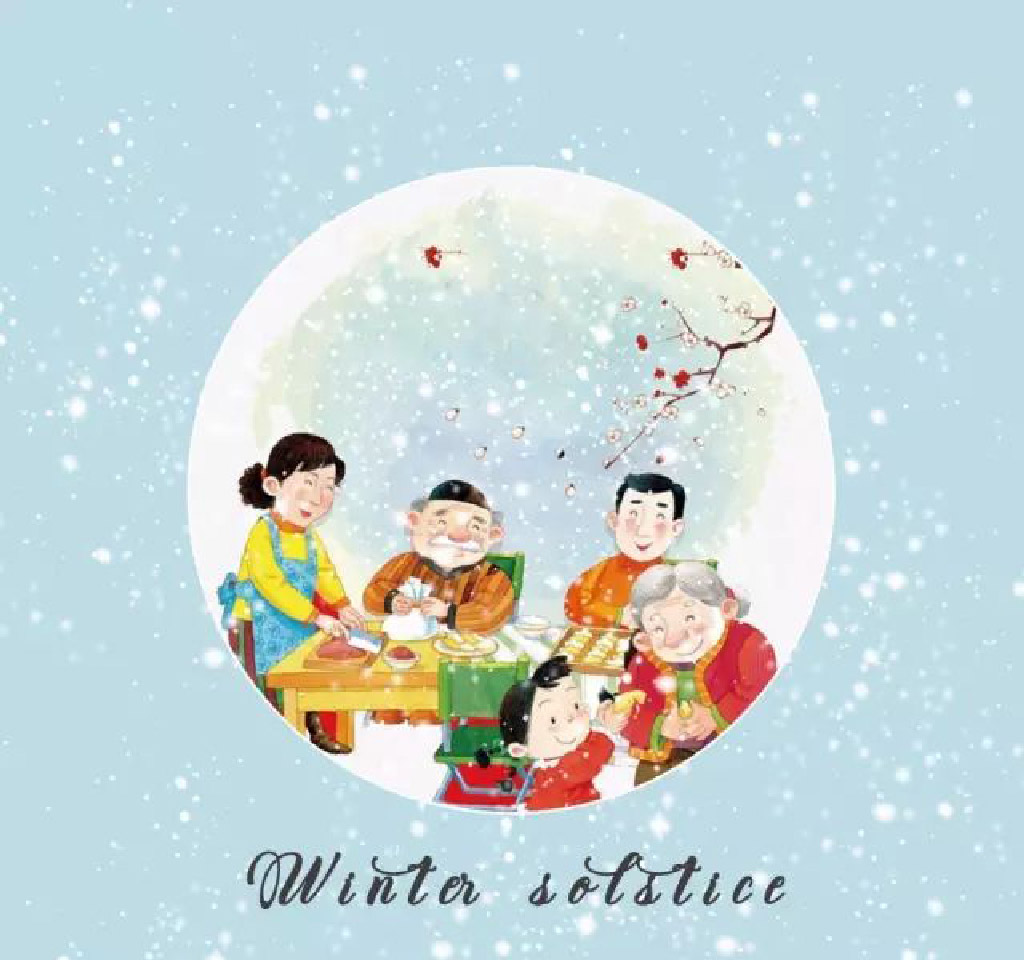 What is Winter Solstice?
The Winter Solstice is one of twenty-four solar terms in Chinese Lunar calendar, indicating that winter, the coldest time is coming. After this day, there will be days with longer daylight hours and therefore an increase in positive energy flowing in. This important festival originated from the Han Dynasty (more than 2500 years ago). As an old tradition, people treat that day a grand day as the new year, we celebrate it. In Gregorian calendar, it is normally around December 22nd or 23rd and it is on December 22 this year.
What do people do during the festival?
The Winter Solstice is a time for the family to get together, which symbolizes reunion. In north China, most people eat dumplings, while in the south, people make and eat Tangyuan together on this festival. Though people celebrate in a different way, they share the same happiness, family get together and have a big dinner. Winter Solstice gives family a chance to get reunion, the young come home to have a chat with parents and promote their communication and emotion.
No matter which way you like to celebrate the Winter Solstice, wish everyone happy Winter Solstice and spend this holiday with your families happily!
Welcome to contact us
Tips: If you prefer direct call, Message or email then follow:
David: 0086-18620044981 (on WeChat, WhatsApp)
Lilian: 0086-18620045496 (on WeChat, WhatsApp)
Email: tanndy@tanndy.com
We will respond in 30mins during working time.