US tariffs on China first blast in trade war
The United States will start imposing 25 percent tariffs on Chinese imports after midnight Thursday, firing a salvo in a trade war that analysts said would sour relations between the two countries while hurting businesses, consumers and the world economy.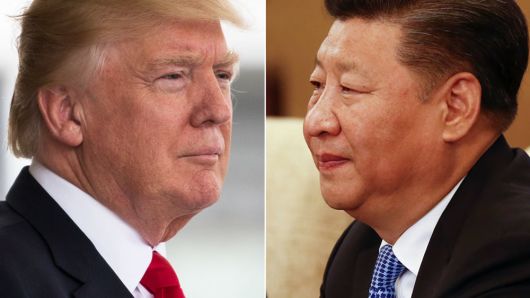 US President Donald Trump confirmed Thursday afternoon that levies against $34 billion worth of Chinese imports will kick in as scheduled. The duties would start at 12:01 am Friday, the US Trade Representative Office said earlier in the day.
The Trump administration's first round of additional tariffs targets Chinese goods from industries including aerospace, IT, auto parts and medical instruments.
Beijing has pledged to reciprocate with tariff of the same value immediately after the US tariffs take effect. Some of the goods China will target include farm produce, autos and aquatic products.
In all, about $75 billion worth of US exports will be subject to retaliatory tariffs from the country's major trade partners as of this week, according to a statement from the US Chamber of Commerce.
"This is very bad for China-US relations," said Gary Hufbauer, a nonresident senior fellow of the Peterson Institute for International Economics, a think tank in Washington.
If threats escalate to an all-out trade war, that will sour relations on all economic fronts, including investment, monetary cooperation and visas, he said.
"An all-out trade war will dampen the world economy because it will shake business confidence in the international economic order," Hufbauer told China Daily. "Consequently, business firms will delay their investment decisions. As well, financial markets will take a hit."
Already, the US Federal Reserve warned on Thursday that some US companies are scaling back investments in equipment and jobs "as a result of uncertainty over trade policy".
Some Fed officials expressed concern about the possible adverse effects of tariffs and other proposed trade restrictions on future investment activity, according to minutes from the US central bank's June meeting released on Thursday.
"Most participants noted that uncertainty and risks associated with trade policy had intensified and were concerned that such uncertainty and risks eventually could have negative effects on business sentiment and investment spending," it said.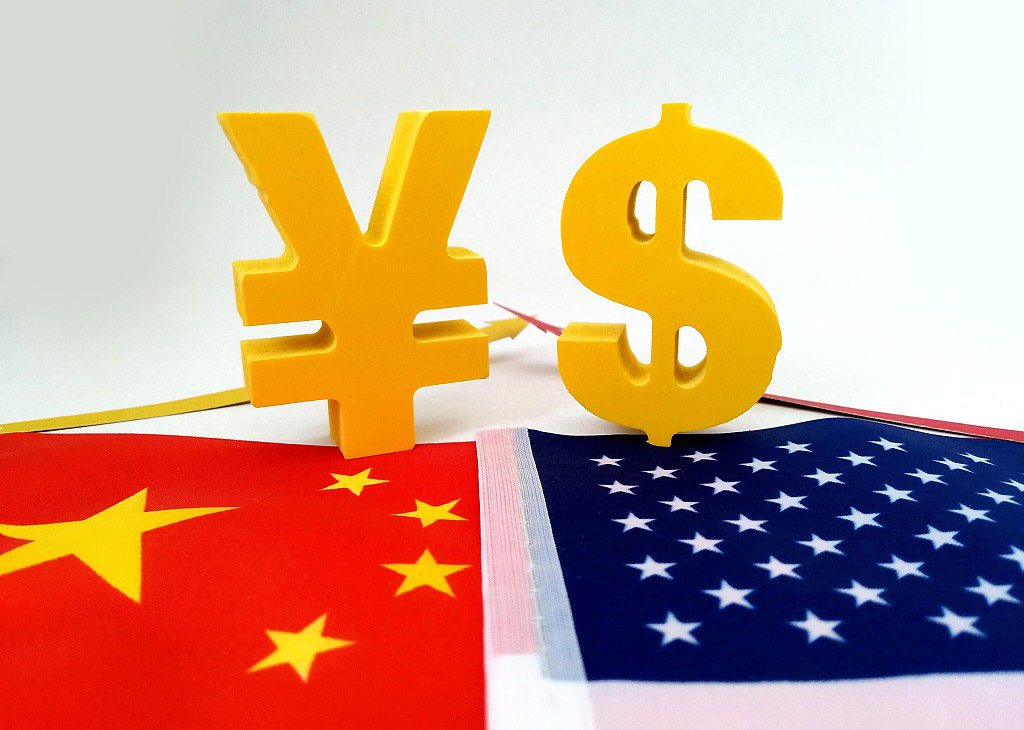 Jon Taylor, a professor of political science of the University of St. Thomas in Houston, said the fallout from the implementation of US tariffs, followed by Chinese tariffs in response, will "negatively impact" key sectors of both economies.
Taylor said the dispute could have longer-term implications, from the Korean Peninsula to global governance, to people-to-people cultural, social and educational interactions.
"What is interesting is that his (Trump's) supporters are willing to ignore the pain that these tariffs will cause in the mistaken hope that manufacturing jobs will return to the US," Taylor said. "In fact, the exact opposite will occur as corporations find cheaper locations to manufacture their products."
Recent, widely reported cases include immediate job losses at Mid Continent Nail Corp, the US' largest nail manufacturer, which may be forced to shut down operations because of rising steel prices.
The iconic American motorcycle maker Harley-Davidson has announced plans to shift production overseas to cushion against retaliatory tariffs by the EU.
Several trade specialists pointed out that the Trump administration's escalating tariffs won't help narrow America's trade deficits but would serve his election purposes.
David Dollar, senior fellow of John L. Thornton China Center, Brookings Institution, said the tariffs will reduce US imports but do the same to US exports, so the trade imbalance probably will remain about the same or may widen.
"Protectionism will be bad for the US economy, but it will take some time for this effect to become evident," said the former World Bank country director for China. "Probably, Trump will stick with the protectionism through the November elections. After that there is more chance for the two sides to negotiate a truce."
Douglas H. Paal, vice-president of the Asia Program at the Carnegie Endowment for International Peace, said the short-term impact of imposing tariffs will be a "souring of relations".
For the longer term, as trade deficits are driven by macroeconomic trends and not trade measures, the US will run a huge global trade deficit based on high spending and revenue cuts, Paal said.
In an earlier interview with China Daily, Paal said Trump cares about voter reaction, not trade results. "He is not negotiating with China, he is negotiating with angry citizens who feel betrayed by past trade agreements," Paal said.
The above article come from chinadaily.com.
Welcome to contact us
Tips: If you prefer direct call, Message or email then follow:
David: 0086-18620044981 (on WeChat, WhatsApp)
Lilian: 0086-18620045496 (on WeChat, WhatsApp)
Email: tanndy@tanndy.com
We will respond in 30mins during working time.