The US fired the first shot in a trade war with China buy using 301
The US has initiated an investigation into China's theft of US intellectual property (IP) using Section 301 of the Trade Act of 1974.
What that boils down to is that the US just fired the first shot in a trade war with China.
"On Monday, President Trump instructed me to look into Chinese laws, policies, and practices which may be harming American intellectual property rights, innovation, or technology development," said ambassador Robert Lighthizer in a statementon the US Trade Representative website.
"After consulting with stakeholders and other government agencies, I have determined that these critical issues merit a thorough investigation. I notified the President that today I am beginning an investigation under Section 301 of the Trade Act of 1974."
China sees the use of Section 301 as an act of aggression because it allows the American president to act against the Chinese economy without consulting the World Trade Organization (WTO). China has been a member of the organization since 2001. The use of Section 301 fell out of fashion around that time because US leaders didn't see the point of using it anymore as the WTO's framework had more legitimacy. Even allies were complaining about its use.
"The law hasn't been used in 15 years and there's a good reason for that," economist Chad Bown of the Peterson Institute for International Economics told Business Insider. "We built a brand-new trading system so we didn't have to use this law."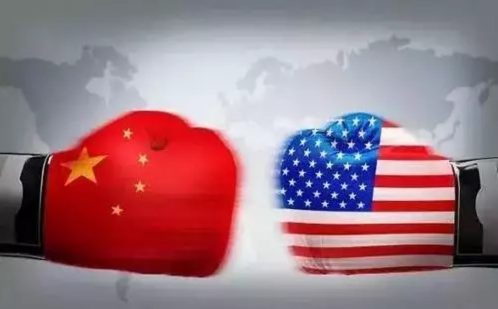 China has been warning the Trump administration against bypassing the WTO since January. And even though initiating a 301 investigation is not a violation of the WTO in and of itself, earlier this week Chinese state media was alive with condemnation of the Trump administration for even considering it.
"Section 301 has been denounced by other nations for its unilateralism since it came out," said a Chinese Foreign Ministry spokesperson. "The US has made promises to the international society, noting that it will execute the section in a way that accords with WTO rules. The US should keep its promises and not become a destructive force that undermines multilateral rules."
That isn't to say that the US doesn't have a legitimate grievance; experts around the world pretty much agree that China has a problem with stealing companies' trade secrets.
"They're going to be mad, but I think at the same time they know the game that they're playing and they're going to be mad about being caught more than anything else," said Brian O'Shaughnessy, an IP attorney at Dinsmore & Shohl LLP and president and chair of the Board of the Licensing Executives Society, an organization for IP professionals. "There's no question they're manipulating the IP system."
But again, it's how the US is going about doing this that is offensive not only to China but to US allies watching too. Even without anti-globalist Steve Bannon in the White House (he was fired Friday), many in the Trump administration will carry on his ideology through policy, including the president.
"There is no winner in a trade war," Hua Chunying, a representative for China's foreign ministry, said in a press conference on Thursday. "We hope the relevant people can refrain from dealing with a problem in the 21st century with a zero-sum mentality from the 19th or the 20th century."
All this makes even our allies nervous about their dealings with this administration, and according to reports they are prepared to fight fire with fire. China is ready too, of course, and it has quite a lot of fire.
From 2001 to 2016, US imports from China increased by a factor of 3.5, while US exports to China increased by nearly a factor of six — but never mind that.
China consumes a ton of products made by Trump's base. It is the largest market for US soybeans (62% in 2016) and airplanes (25% of Boeing passenger planes in 2016). It the second-largest market for US cotton (14% in 2016), auto (17% in 2016), and semiconductors (15% in 2016). But never mind them, and never mind any of that.
And then there's what a trade war would do to the cost of things Americans buy. The Institute of International Finance touched on this in a recent paper:
"A trade war between US and China will hurt not only Chinese manufacturers, but also upstream suppliers and downstream distributors such as US retailers. Per China's Ministry of Commerce, the final US retail price of imported Chinese goods can be several times of their imports prices.
"For example, a regular down jacket selling for $200 in US retailers usually costs only $40 to import from China. Retaliatory measures from Beijing will also hurt China-based US businesses, which made $517 billion in revenue and $36 billion in profit in 2015."
If China retaliates, the price of American goods will go up, and markets that were once open to us may start to close.