LOG IN PANTANAL Container ship lost 45 containers overboard, Brazil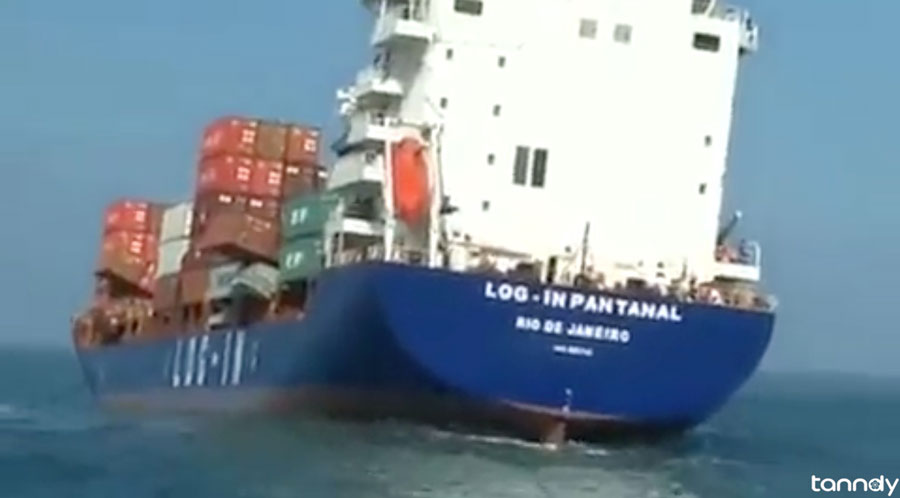 In the evening of 10 Oct 2017, one container ship LOG IN PANTANAL caused an accident when parking in the port Santos, Brazil. As a result 45 containers drop into the sea which make the harbor approach closed temporary.
From the pictures, there are lots of electronic items, household appliances, schoolbag, medical items.
After the accident, some local people robbing the lost goods on the sea. At the moment, the policemen arrest at least 11 people. In order to prevent more rob, local police, customs and maritime sector pay stronger attention on related field.
The accident happened at mid night which is around 4 miles to the beach. It's said that maybe the Bundle problem which caused the issue.
At the moment, the ship port at SANTOS port.
Tanndy Ltd always buy insurance for our clients to make sure it's safe during transportation on the sea.
It's very important to buy insurance for your container.
Lost items on the sea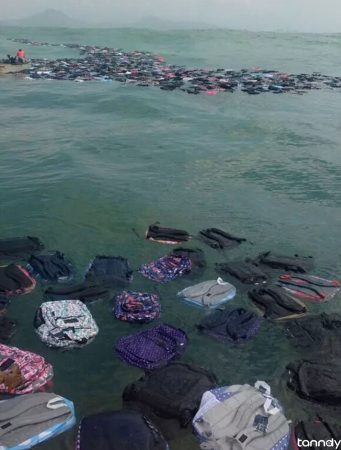 Container floating on the sea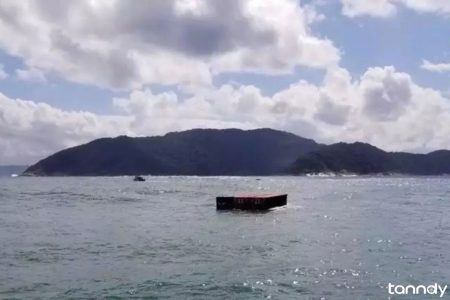 Robbing losting goods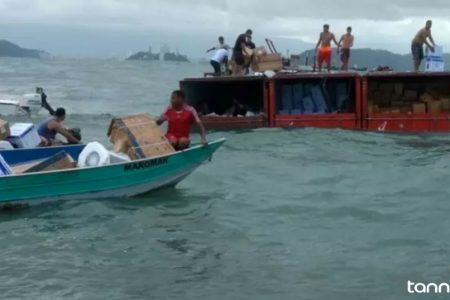 The ship Port at SANTOS