How to buy and import building materials from China?
More and more people are willing to purchase building materials from China, as thinking to buy from the source to have cheaper price, better quality and much more choices, as well as flexible customization.
In order to do have a perfect and well planned purchase, what should buyers know and do before coming to China? To have a clear list, get to the correct markets, make proper visiting schedule, finding a reliable export agent and so on. These tips will be helpful to the buyers.
To Make a Clear List of the Products
Though you might have something in mind, while having a clear list will make things easier and efficient here. You should make a clear list like toilet – xxx pcs, tiles – xxx sqm, lighting – xxx pcs. More details as below.
Regarding the tiles, you need to ask the designer calculate the quantity of tiles needed in your home, like how many tiles are needed in the living room, bedroom, toilet etc, as they need different function & sizes. By doing this, the supplier can give you quotation in time after you chose the style and pattern you like.
Regarding the kitchen, you should bring the layout. It should clearly indicate the size, dimension, function of the cabinet. So here the supplier can make proper 3D drawing & price for you as well.
Regarding doors and windows, you need to figure out the quantity and dimension, as well as the open type, like inside open or outside open.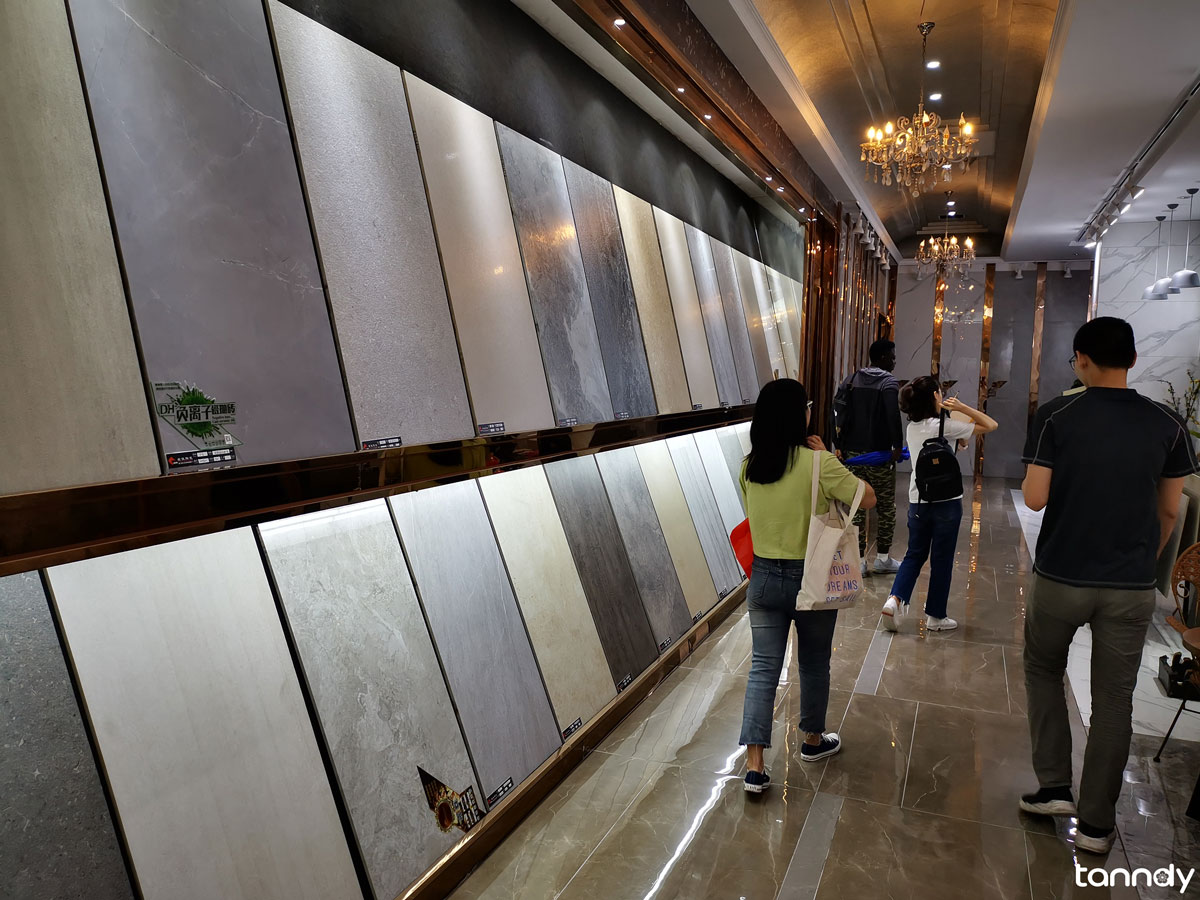 To Know the Correct Markets
The markets here in China are really big, there is market for domestic, market for low quality, market for high-end etc. Just to make sure you are able to get to the right market to save your time & money. Here are some suggested & popular markets for building materials in China.
The most popular sanitary ware market, which is located in Foshan city. The shops there are big, normally you can find everything you need for sanitary wares, like faucet, bathtub, toilet, towel shelf, basin, shower series.
This market is for tiles. Quality is medium to high and price is good for small quantity. First choice for most clients.
Biggest and most well known building materials market in China. Located in Foshan city close to Guangzhou. Here you can find hundreds of suppliers for window,door,stairs, hardware,curtain and so on.
The most high-end furniture market in China. Best quality & latest trend inside. But the price is expensive.
Most popular furniture wholesale market for export. Medium to high quality, good design and good price. Prices are negotiable here, you can bargain to get a ideal price.
Its mainly for lighting & kitchen. You can bring the kitchen layout and ask the suppliers here to make a 3D drawing for you.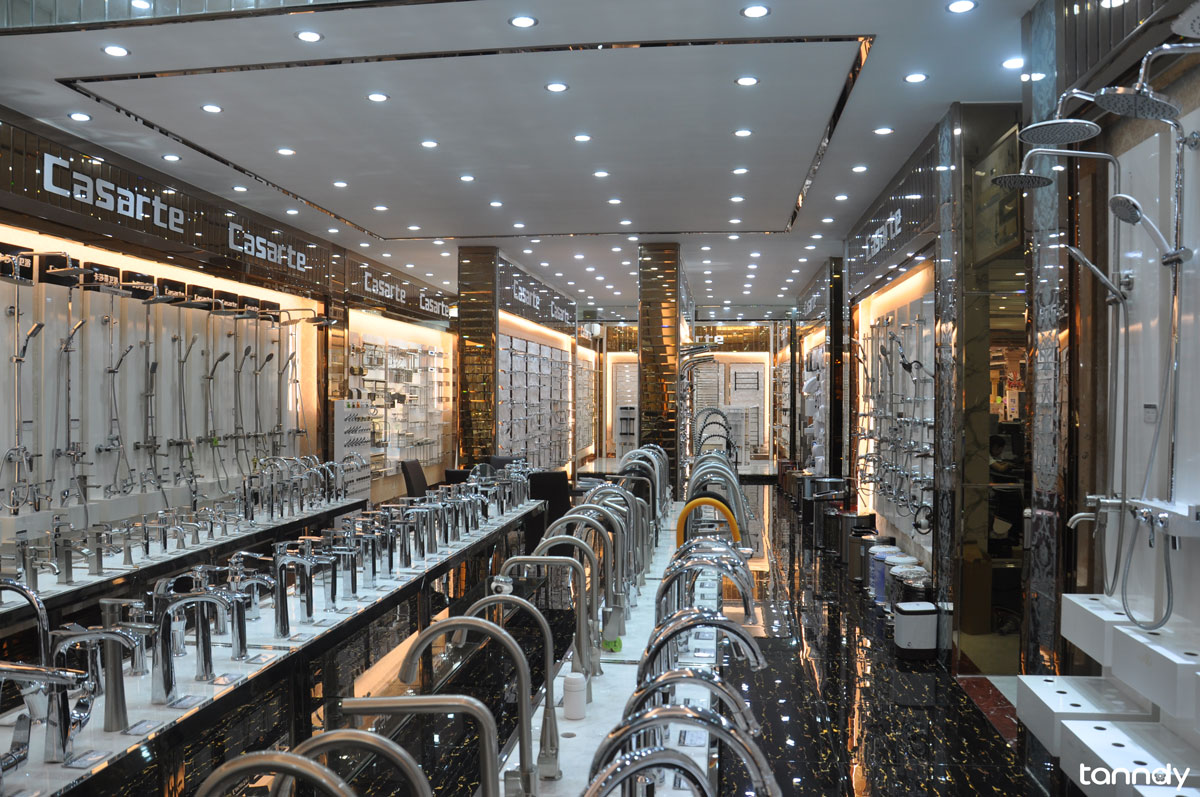 To Determine what style you want
You might think that just visit the market and see what is available and suitable there. While the markets here are really big, there are suppliers for European style, American style, Modern style and Chinese styles. If you just keep looking around, you will properly get mix. As you will find many beautiful items but they might not be the same style. So better to determine what style you want in advance. This will also be time-saving and efficient for visiting.
To Make a Proper Visiting Schedule
Though online internet business is very well developed, you should still pay a physical visit to the market and tough the right quality you want. As seeing picture online you will think it is quality A, but what you get may be quality B.
So making a visiting preparation, you should get ready for below:
VISA to China
Should make sure if you need a VISA to enter China or not. Check with local embassy for the latest policy. If they require an invitation letter then you should ask from a local guide here in China.
Proper Hotel Location
Try to select the hotel close to market to have short travel everyday. Though you hope to enjoy very good hotel in city center but the busy traffic to market everyday will really waste your time. There is good hotel as well close to market.
USD Cash
Prepare some USD cash with you, so you can quickly change to local currency when reach China. The USD is not acceptable there for daily use, have to change to RMB.
Time to spend

Normally a 4~6 days visit will be enough. If you want some tourist after wrok then you can plan 2 days more.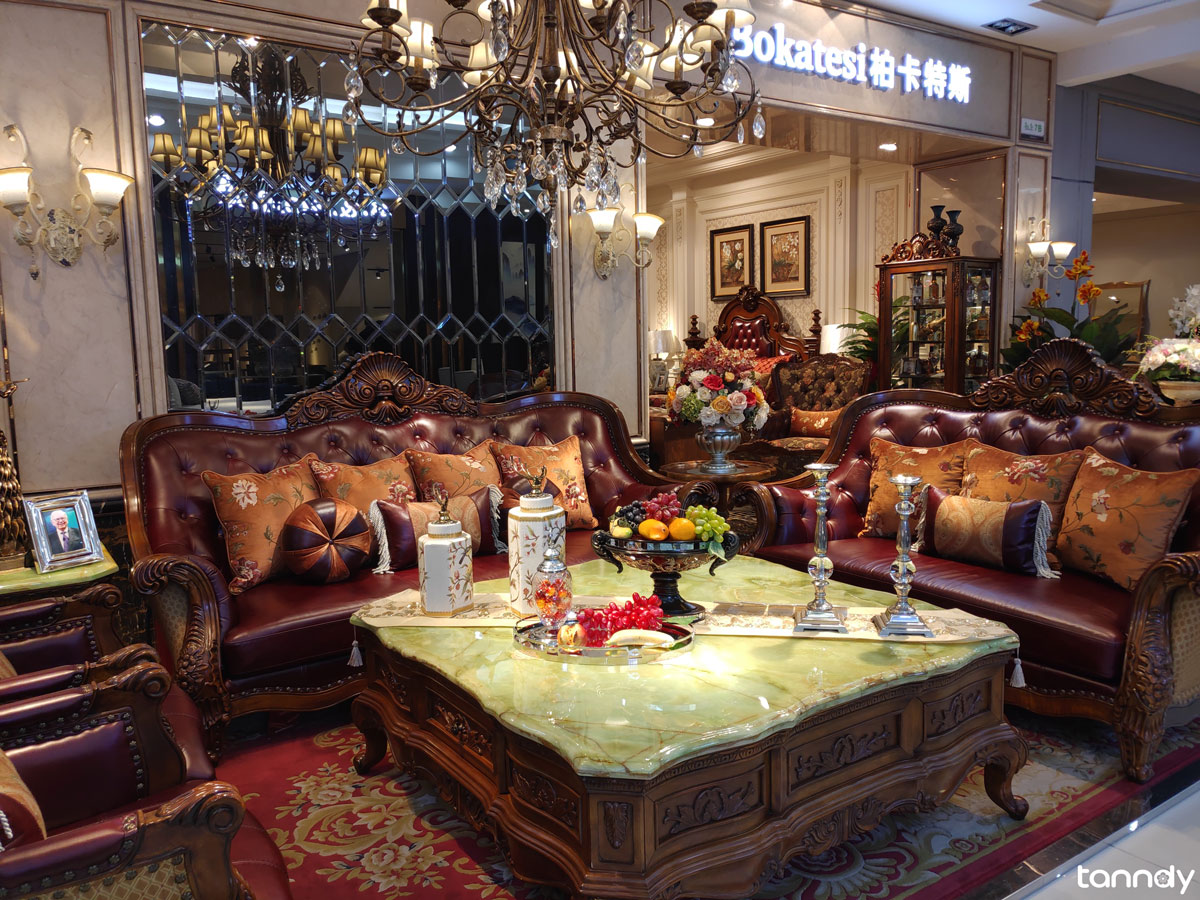 To Find a Reliable Export Agent
If you can not make everything yourself or you want your visiting more efficient, then you can find a local buying agent. The buying agent can help with making visiting schedule to shorter time spending. They can hire private car and drive you to the right market directly rather than taking Taxi/Bus. They also do English ~ Chinese translation & price negotiation. If you finally want to process the order, then they can help with buying and following. Whats more important, if the agent will do careful inspection to make sure the right items to shipped.
Something Else You Should Know
A.To know what certificates are required if you import a certain type of product.
B.Fragile product like light,tiles, you should ask supplier to pack by wooden packing.
C.If you buy something from different locations, be aware of domestic freight.
D.Note that the light source color varies like 3000K,4500K,or 6000K. Make sure the right one you need.
E.There are many products that can be customized,size,color,material,logo…so you just ask.
Welcome to contact us
Tips: If you prefer direct call, Message or email then follow:
David: 0086-18620044981 (on WeChat, WhatsApp)
Lilian: 0086-18620045496 (on WeChat, WhatsApp)
Email: tanndy@tanndy.com
We will respond in 30mins during working time.