How to attend the Chinese treat properly as a foreigner?
When buying from China, you may have a business trip to China to see the markets or suppliers. After or during the trip, you might be invited for a Chinese treat by some suppliers or friends. The Chinese culture is really different comparing to western, especially on the food. How to join the treat properly? What points should care as a foreigner? To have a good business trip and develop good relationship with the Chinese, here are some useful points for you for attending the Chinese treat.
Time
To be on time. Can be a little bit early but not too much, best not to be late. Chinese people don't like to be late although most of them will always be little bit late like 5 mins or 10 mins due to some traffic issue. If you can't be on time, better to inform the host and tell them when you will be there.
Dressing
There is no special request for dressing. It can be normal dressing like suit, shirt or any daily dresses. No need to dress too formal to make it like attending a great dinner party, or the host might feel discomfort as they used to wear in daily dress. For the ladies who use to wear perfume, it will be good to do so, but good to have it light not strong.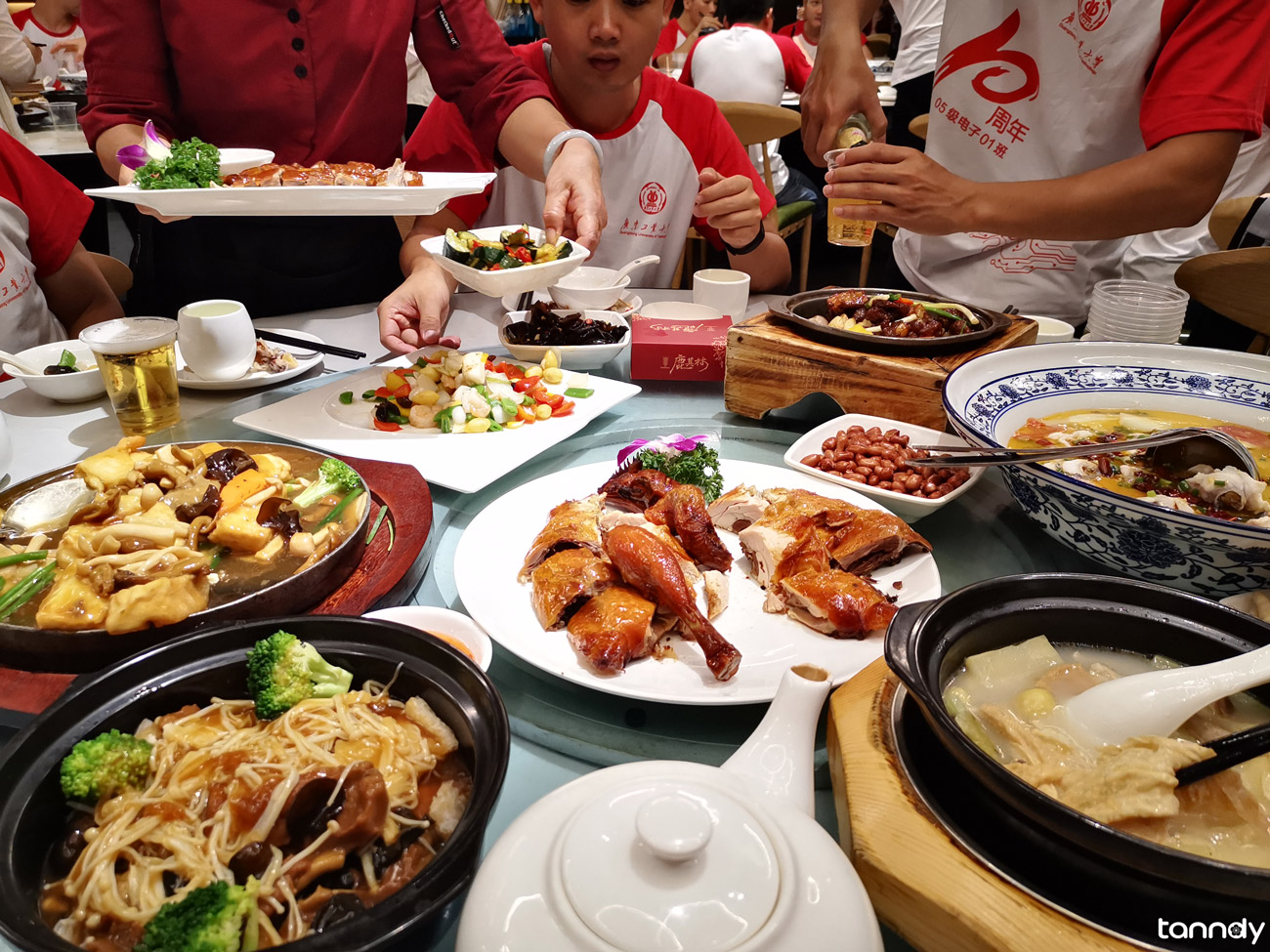 Making Order
If you are invited to eat out rather than cook at home. Then you may need to order from menu. Although the host will always pass the menu to you and say, "do you want to have a look and order something?" But in facts it is good to have the host to order only, not very suggested for you to order something yourself. As normally there is a saying in China, who orders the food, who will pay for it. So best to keep the host make the order only, she or he may have something interesting in mind to order for you. If you really love some dishes and wish to taste it, you can say, "I love fish, can you order one for me?"
Flavor / Spicy
As China is really big and people from different region has different flavor. Like people from middle region love salty food, they used to put a LOTS of salt into the dishes, much more salt than normal people from other places. People from west love hot & spicy, they can't eat anything without spicy. People from east love sweet, they put sugar into every dish, on the same looking roast duck, it tastes sweet in the east of China.
So if you are invited by people from west and you do not like hot & spicy very much, you have to tell them order something without spicy for you.
Dishes / Food
As in the past China is lacked of food and people are suffering hungry for quite a long period, so people are scared about hungry in their mind. So now when they invited the treat, they used to order a LOT. Much more than the acceptable dishes, to make sure that you won't be hungry. So if you are just 4 people, then they may order like 8 or 10 dishes which could be too much. Better not to express any point about "food wasting" or they will not feel good to make a successful invite. So you can just taste each dishes you like and just enjoy it.
Chopsticks / Fork
As 99% Chinese prefer to use chopsticks, also all Chinese restaurant will provide chopsticks for every seat. They do not provide the fork or knife in advance. If you want to try and experience the chopsticks, it will be funny. Its really not as difficult as you imaged. You can ask for fork or knife if you need it, most restaurant can provide that.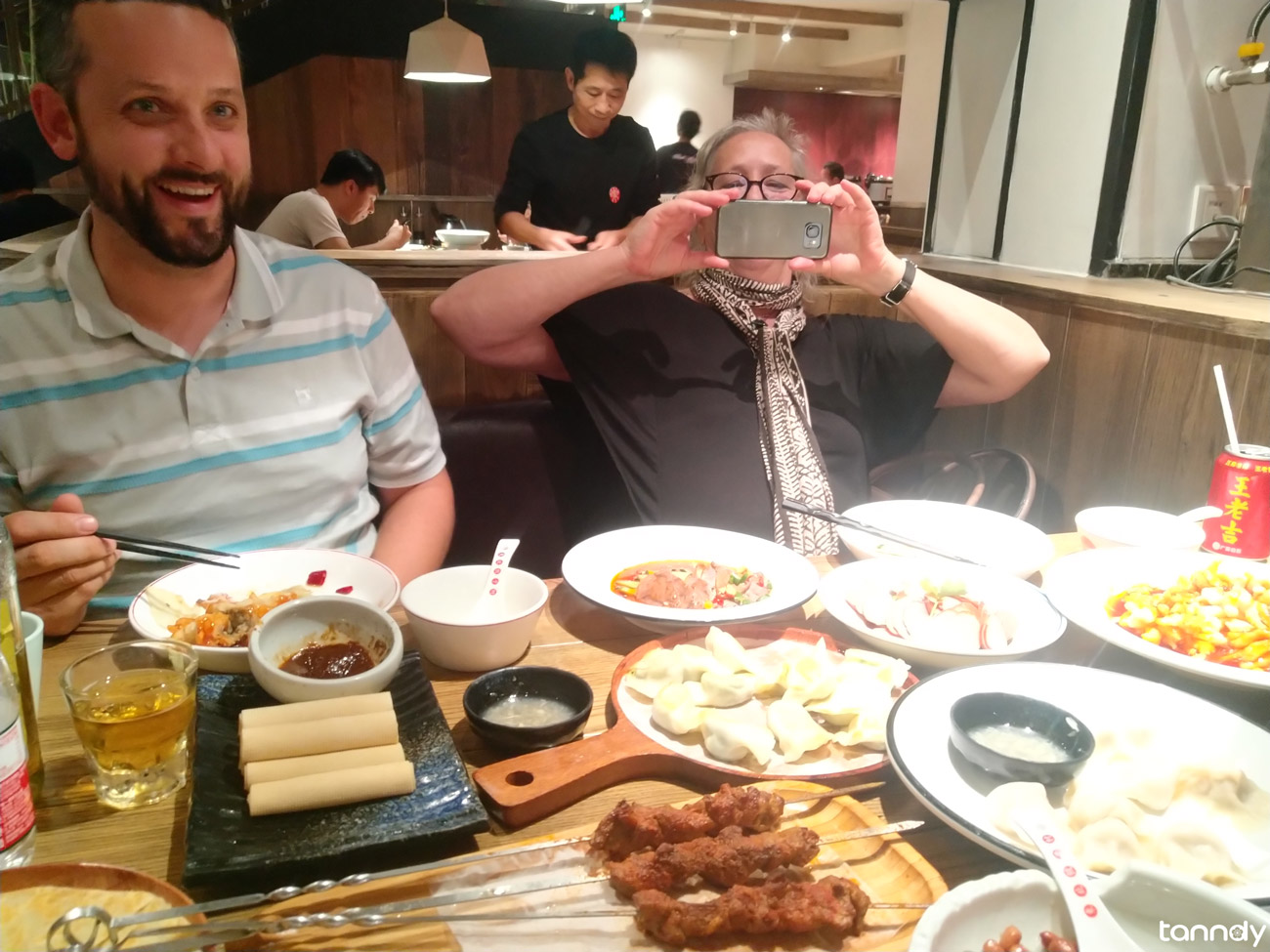 Paying the Bill
Most Chinese people are really face-sving, when they invite someone for treat they always want to pay the bill themselves. By doing that, they will feel they gain 'good face' and feelingproud. AA treat is not very popular for Chinese. Its funny to say that, when a Chinese invite a Chinese, they used to grab the bill and pay for it at the end of the treat. To express thank you and also gain good 'face' among the friends.
So if you are foreigner and you are invited for Chinese treat, then not to say anything like "let me pay the bill or let me pay my part", just say "thank you very much for the great food" "I really love it, thank you so much". Then the host will be too much happy.
Gifts
Chinese people do not have the habit to bring gifts for attending a treat although they always bring lots of gifts for paying a visit at someone's house. Normally no need to bring any gifts for attending a treat. But if you are foreigner and if you could bring something even small, they will be more than happy.
All in all, it would be funny for you to join the Chinese treat. Not only to taste different interesting dishes, but also to have good experience about the Chinese culture.
Welcome to contact us
Tips: If you prefer direct call, Message or email then follow:
David: 0086-18620044981 (on WeChat, WhatsApp)
Lilian: 0086-18620045496 (on WeChat, WhatsApp)
Email: tanndy@tanndy.com
We will respond in 30mins during working time.