U.S. Proposing New Round of Trade Talks With China
The U.S. is reaching out to China for a new round of trade talks, in an effort to give Beijing another opportunity to address Washington's concerns over trade issues before the Trump administration implements additional tariffs on Chinese imports, according to people briefed on the matter.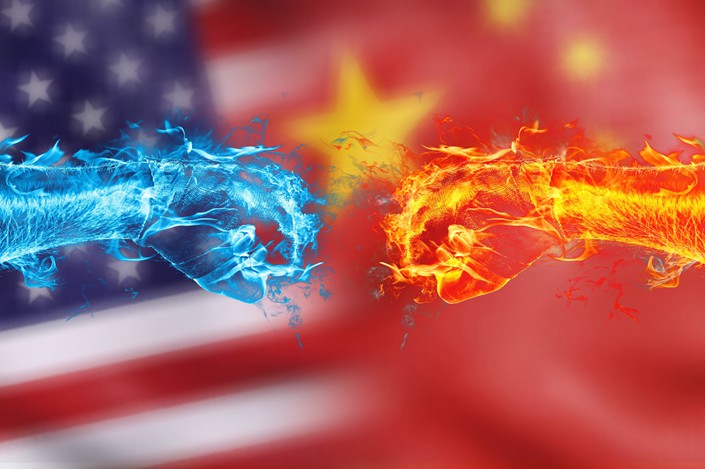 Senior U.S. officials, led by Treasury Secretary Steven Mnuchin, recently sent an invitation to Chinese counterparts headed by Vice Premier Liu He, proposing another meeting to talk about bilateral trade, the people said.
The U.S. side has proposed to have the discussions in the coming weeks, and has asked the Chinese to dispatch a ministerial-level delegation for the talks. The proposed meeting might take place either in Washington or Beijing, the people said.
A Treasury Department spokesman declined to comment.
The proposal comes as the Trump administration is gearing up to impose tariffs on an additional $200 billion of Chinese goods, after imposing tariffs on $50 billion in Chinese goods earlier this year. The invitation to negotiate reflects the attempt by some in the administration to "make every effort to get the Chinese to address the U.S. demands before the tariffs hit," one of the people said.
Beijing sent a midlevel trade delegation, led by Vice Commerce Minister Wang Shouwen, to Washington last month, only to come up empty-handed. U.S. officials feel that the Chinese side so far has shown little indication that it will solve the structural issues raised by Washington anytime soon.
The Trump administration has demanded that Beijing remove subsidies to state-owned firms and stop forcing American companies to share ownership, profits and technology with Chinese firms. China, on the other hand, has denied allegations that it has forced U.S. companies to transfer technology.
Welcome to contact us
Tips: If you prefer direct call, Message or email then follow:
David: 0086-18620044981 (on WeChat, WhatsApp)
Lilian: 0086-18620045496 (on WeChat, WhatsApp)
Email: tanndy@tanndy.com
We will respond in 30mins during working time.