The 41th China International Furniture Fair (Guangzhou)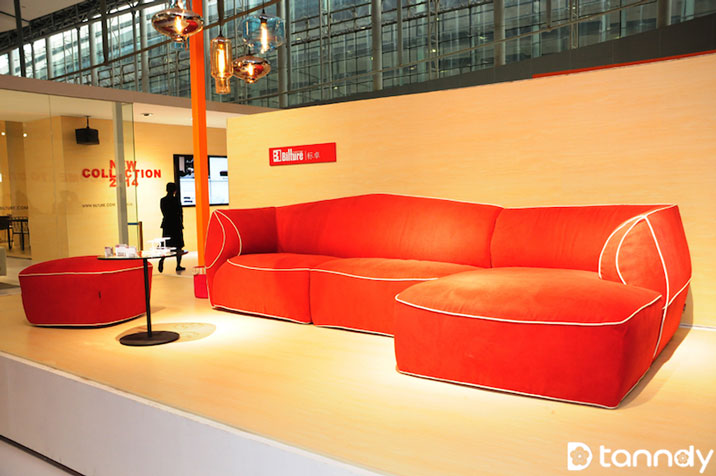 Time:  2018/3/18-2018/3/31
Venue: Poly World Trade Center, No.1000, Xingang East Road, Haizhu District, Guangzhou
City: Guangzhou
Area: 300000sqm
Phase I: 18-21st March
Modern Furniture exhibition Area:
Living room furniture, bedroom furniture, software, sofas, restaurant furniture, children's furniture, youth furniture, custom furniture.
Classical Furniture exhibition Area:
European-style furniture, American furniture, neo-classical furniture, classical soft furniture, Chinese mahogany furniture, other.
Decoration/Home Textile exhibition Area:
Lighting, decorative painting, decorative utensils, daily-use ceramics, photo frames, artificial flowers, sculpture, phonograph, telephone, clock, small pieces of furniture, home decoration with cloth, bedding, craft home textiles, carpets
Outdoor Home Exhibition:
Outdoor home: Courtyard furniture, leisure tables and chairs, shading equipment, outdoor furnishings and supplies
Courtyard Life: Barbecue supplies, tents, tent
Gardening decoration, tools and equipment: garden planning and maintenance, flower plant maintenance equipment, garden tools
Phase II 28-31st March
Office Environment Exhibition:
Office furniture: Office seats, bookcase, desk, safe, screen, storage cabinets, high partition, filing cabinets, office accessories, other
Hotel Furniture: hotel suite furniture, hotel mattresses, banquet furniture, hotel sofas, bar tables and chairs
Commercial furniture: Public places furniture (airport furniture, theatre/auditorium furniture, etc.), public seating series, school furniture, laboratory furniture.
Furniture production equipment and accessories exhibition:
Machinery Category: Edge-banding machine, wood processing, drying equipment, engraving machine, cutting machine, cutting tools, saw blades, pneumatic tools, mattresses, sewing equipment, other
Ingredients: Hardware accessories, Chair accessories, aluminum, plate, stone, soft furniture materials, packaging materials, PVC, veneer materials, fabric, leather, chemical raw materials, other
Tips: If you prefer direct call, Message or email then follow:
Lilian: 0086-18620045496 (on WeChat, WhatsApp)
David: 0086-18620044981 (on WeChat, WhatsApp)
Email: tanndy@tanndy.com
We will respond in 30mins during working time.