How do we help client buying fabric in Guangzhou?
Firstly, we will do the fabric analysis
We will analysis the fabric information sent from the customers. We will target which kind of fabric you are looking for. For example, Rayon, cotton, polyester, elastane, leather etc. Then the composition, width and the gross weight. That is the basic information for fabric inquiry. If the above information is not fully provided, then a sample picture or deliver sample to us to have a check is important.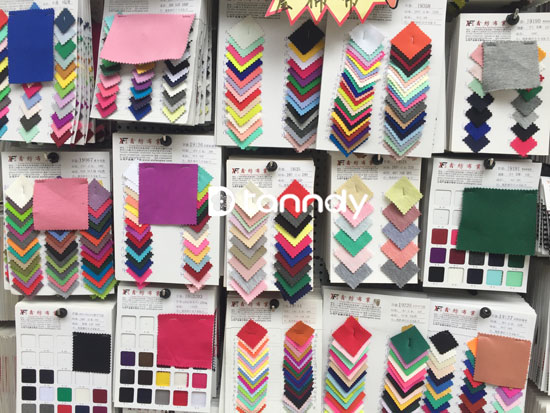 Second, we will inquire online
If only fabric info provided, then we will contact with our fabric business suppliers for getting the right price. Sometimes they will have lot of questions such as the composition, width, and weight to see whether they got fabric available in stock or say it is a custom order requiring weeks to produce.
Thirdly, we will send people to market for sourcing
If fabric sample or necessary fabric information provided, this is the most effective way to ask for price. We will arrange one people go to Zhongda fabric market which is the biggest market here in Guangzhou and check in the target selling area.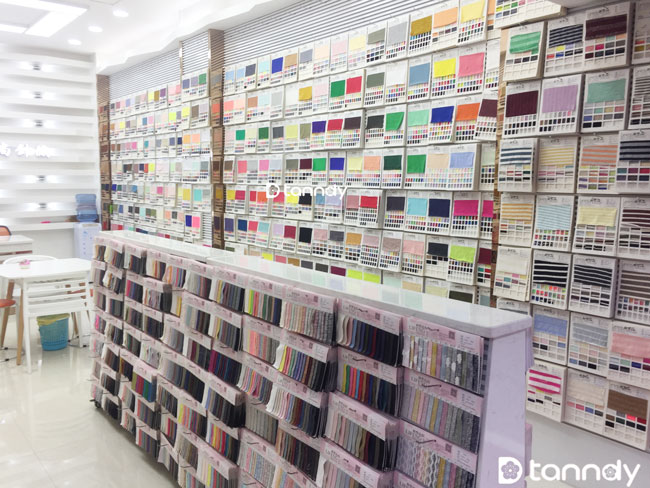 We will ask from one supplier to another, we will check according to the fabric sample or detailed info. If we found match fabric, then we will collect swatches as much as possible.
We will write down the detailed information on the swatches including price per meter/yard/kg, how many kgs for 1 roll, whether it has kg lost (because of paper roller inside). We might not write on every sample card because we need to recheck the price with suppliers and will quote you price based on your order quantity. We usually write down large buying price. For small buying or only buy few kgs as sample then need to recheck with the suppliers.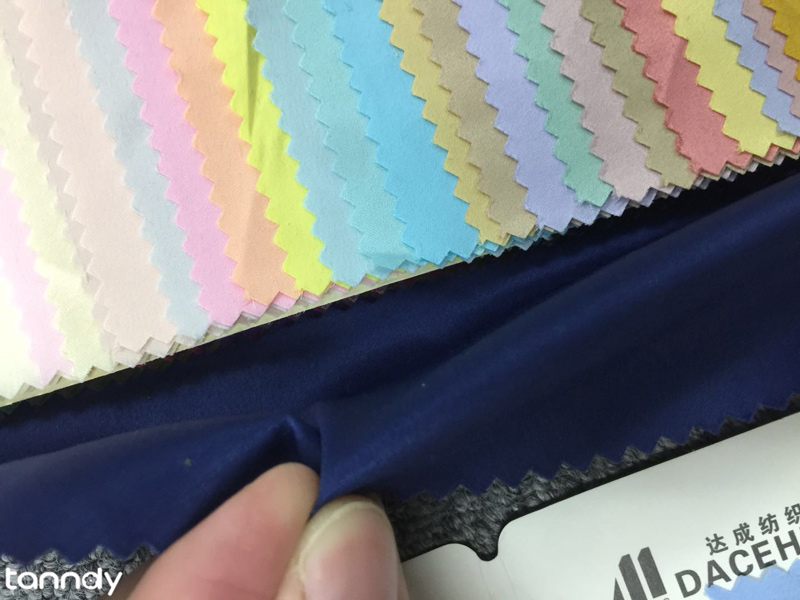 We may not find the identical fabric like yours because suppliers could not recognize the fabric very clearly only on the basis of sample and there is always similar feeling and touching in the two different fabrics. But suppliers would give us the same fabric or alternatives even recommendation sample. Sometimes you may get your target fabric from the suppliers' swatches.
Then, we will send pictures or DHL swatches to you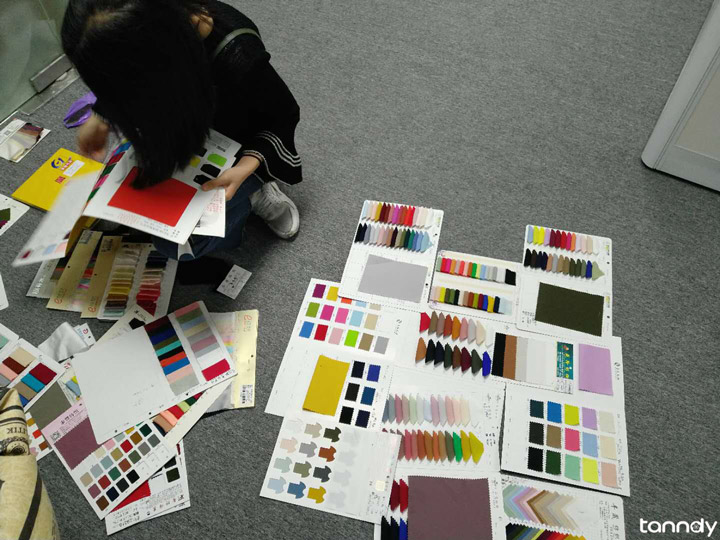 After collecting the samples, we will bring back to office. We will first take pictures of every swatch and email to you.
After you check the pictures and would like to receive the sample then we can DHL the swatches to you.
Welcome to contact us
Tips: If you prefer direct call, Message or email then follow:
David: 0086-18620044981 (on WeChat, WhatsApp)
Lilian: 0086-18620045496 (on WeChat, WhatsApp)
Email: tanndy@tanndy.com
We will respond in 30mins during working time.