Australia has a lot to lose in the US-China trade war
One country could lose more than most from the trade war between the United States and China.
Australia risks getting caught in the crossfire as the world's two biggest economies move ahead with tariffs on large swathes of each other's exports in a dispute that shows little sign of ending anytime soon.
Australia thrives on selling goods to countries around the world – particularly to China, which sucks up about a third of Australian exports every year.
"Australia's success has largely depended on the rest of the world," said Paul Dales, a Sydney-based economist at research firm Capital Economics. "It's a small, open economy that gets pushed and pulled around."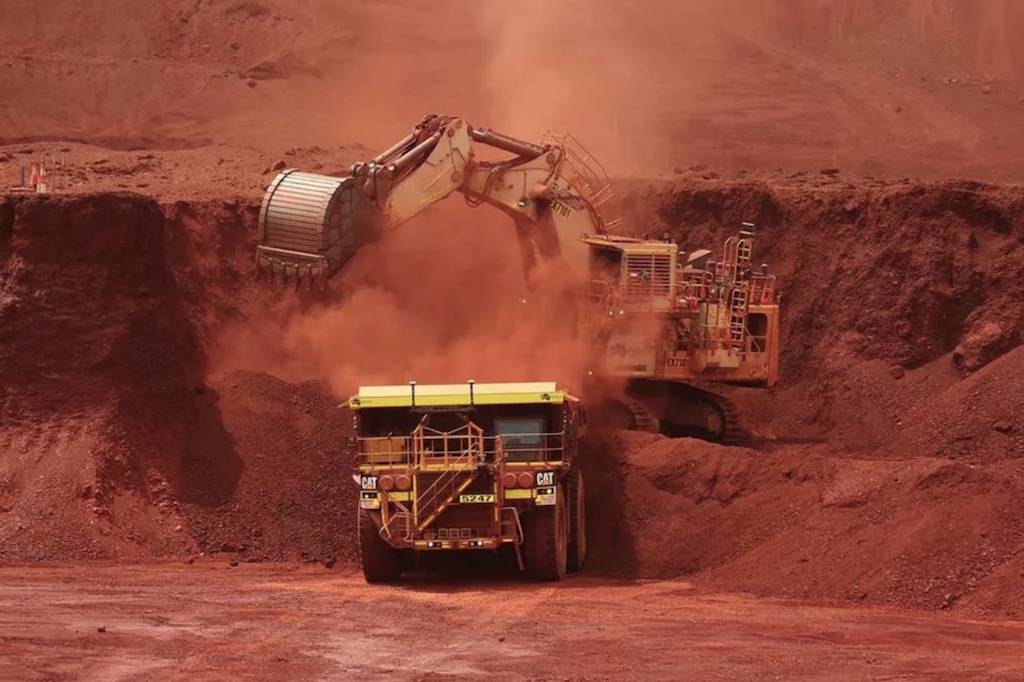 Voracious appetite
Australia has gone more than a quarter of a century without a recession, and analysts say China is a major reason for that winning streak.
The resource-rich country has benefited hugely from China's voracious appetite for goods ranging from iron ore and copper to milk and wine. Chinese visitors also spend billions of dollars per year in Australia.
Demand from China for Australian raw materials has helped boost the profits of mining giants like BHP Billiton and Rio Tinto.
But concerns are mounting. The Australian dollar has lost almost 10% against its US counterpart since the end of January, which analysts say is partly because of fears that an escalating trade war will hurt global growth and dent demand for Australian goods.
For example, US tariffs on Chinese steel trickle down to Australia through the iron ore it sells to Chinese mills that produce steel products.
Adding to the worries, the Chinese economy has started to slow in recent months, which has hit the prices of key Australian exports like iron ore and copper.
Australia's central bank governor has warned that "something going wrong in China" is one of the largest economic risks for Australia.
A weaker Australian dollar could help the country's industries in the coming months, as it makes exports more competitive. But that doesn't work for exports to China, whose currency has also weakened significantly in recent months.
The US-China trade clash could result in some benefits for Australia if Beijing's retaliatory tariffs on American goods like fruit and natural gas prompt Chinese importers to switch to Australian suppliers. Dales said there isn't much evidence of this happening yet.
Balancing act
The Australian government is in a difficult spot because it can't afford to upset either the United States or China by being seen to take sides in the trade war.
"They have to try and keep both sides happy," Dales said.
Australia's exports to China are worth six times as much as what it sells to the United States. But American companies and funds are huge investors in the Australian economy – much more so than their Chinese counterparts.
Relations between the Australian and Chinese governments have soured over the past year. The Australian parliament in June passed laws intended to curb foreign interference in its politics. China has accused Australia of unfairly singling it out.
Reports suggest that Beijing has since targeted Australian exports by holding up shipments of wine and other goods at its ports, which some experts suspect are retaliatory measures.
"What we are seeing is cooperation being shut down," said James Laurenceson, an expert in China-Australia relations at University of Technology in Sydney.
The tensions could hurt efforts to update the free trade agreement between the two countries, he said.
Another risk is that escalating global trade disputes push more and more countries to adopt protectionist policies.
Laurenceson points to President Donald Trump's frequent criticism of the World Trade Organization, suggesting it could prompt a widespread retreat from international free trade principles.
"That's a grave concern for Australia," he said. "Because suddenly you've got a trade war with all your trading partners."
The above article come from: http://www.erienewsnow.com/story/38925703/australia-has-a-lot-to-lose-in-the-us-china-trade-war
Welcome to contact us
Tips: If you prefer direct call, Message or email then follow:
David: 0086-18620044981 (on WeChat, WhatsApp)
Lilian: 0086-18620045496 (on WeChat, WhatsApp)
Email: tanndy@tanndy.com
We will respond in 30mins during working time.