Argentina's Central Bank raises interest rate to 60 pct
Argentina's Central Bank (BCRA) raised its benchmark interest rate to 60 percent on Thursday amid an extremely volatile market where the peso continues to plunge.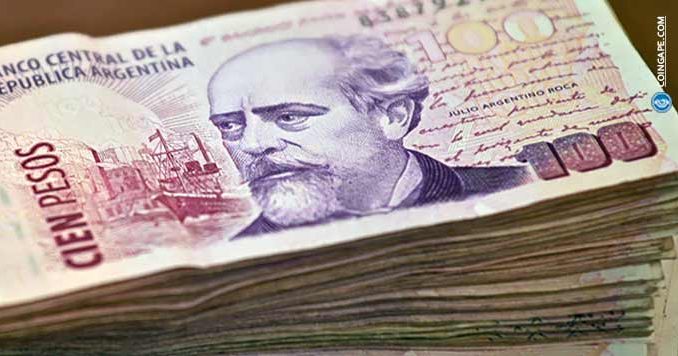 The new rate was an increase of 15 percentage points from 45 percent, making it the highest in the world. The move came as the peso sank to a record low of 40 pesos against the U.S. dollar Thursday morning.
BCRA said it will keep the rate in place until at least December.
"This is in response to the foreign exchange rate and the risk that may result in the risk of greater domestic inflation," BCRA said in a statement.
The issuing body also raised bank reserves 5 points in a measure it hopes will stabilize the local currency.
This came on the heels of Argentine President Mauricio Macri asking the International Monetary Fund (IMF) on Wednesday to advance the payments of a 50-billion-U.S.-dollar loan it agreed to make in June.
The IMF agreed to advance the payments. Argentina has received the first loan of 15 billion dollars.
Macri said there are "expressions of a lack of confidence in the market" over the ability of the country to meet its financial obligations for 2019.
Welcome to contact us
Tips: If you prefer direct call, Message or email then follow:
David: 0086-18620044981 (on WeChat, WhatsApp)
Lilian: 0086-18620045496 (on WeChat, WhatsApp)
Email: tanndy@tanndy.com
We will respond in 30mins during working time.