Yemen civil strife, several Carrier stop receiving cargo to Yemen
Due to the civil unrest in Yemen, a number of shipping companies urgently announcing that stop receiving goods destined for Yemen.
If you have shipments to Yemen, please contact the shipping company to confirm the transshipment plan immediately. There have been numerous news reports about the embargo in Yemen, involving several shipping companies.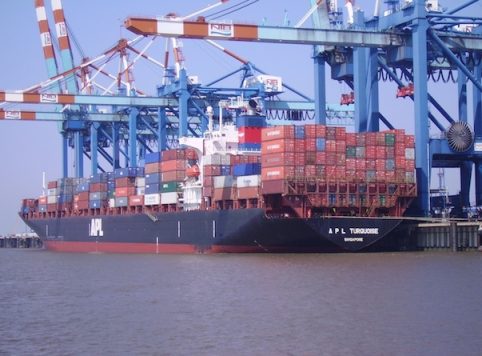 In November, Maersk issued a notice that due to the recent restrictions on Hodeidah port, all bookings for Hodeidah in Yemen have been discontinued. Maersk suggests that if the goods have been issued, the goods may be transported to Adan or shipped back to the place of shipment.
The original text reads as follows: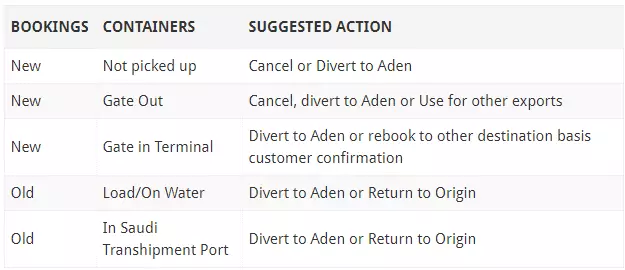 Yemen-bound Shipment Update - Alternative Cargo Arrangement
Please be informed that with immediate effect and until further notice, APL will stop accepting fresh bookings for commercial cargo destined for the Port of Aden and Port of Hodeidah. This is due to uncertain berthing authorization in Yemen arising from political conflicts within the Middle East.
For assistance, please contact your local APL representative. We thank you for your understanding.
Yemen - Cargo restriction
We would like to inform you that, with immediate effect, Hapag-Lloyd will stip acceptance of bookings to Yemen for the following commodities, listed belowas prohibited cargo, until further notice:
– Weapons
– Explosives
– Fertilizers
– Bullet proof cars
– Steel pipes
– Motor cycles and motor cycle spare parts
– Vehicles & Spare parts
– Dangerous goods
– Batteries
– Chemicals
Tanndy Ltd is a professional buying agent in China and we have been doing this for 11 years. We shipped lots of materials to Arab regions like building materials, furniture and clothings etc. If you want to come China then we are glad to help you from here.
Welcome to contact us
Tips: If you prefer a direct call or send email then you can follow below:
Lilian: 0086-18620045496 (on WeChat)
David: 0086-18620044981 (on WeChat)
Email: tanndy@tanndy.com
We will respond in 30mins during working time.