U.S. Names Products Targeted by $200 Billion in New Tariffs
The Trump administration's proposal for tariffs on an additional $200 billion in Chinese goods marks the latest shot in the escalating trade war between the U.S. and China.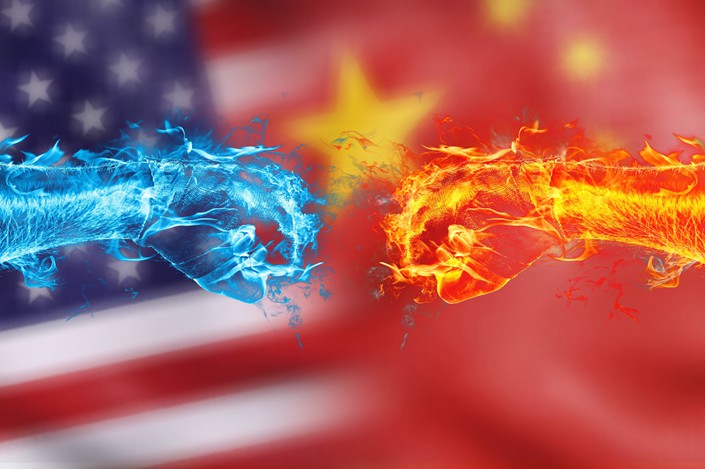 Analysts say settling the Sino-U.S. trade dispute through negotiations has become an even more-distant prospect.
Proposed additional 10% tariffs on $200 billion worth of Chinese goods is expected to slow China's annual economic growth by 0.3-0.5 percentage points.

The U.S. now wants to punish China for retaliating against the U.S. for taking punitive measures against China for alleged unfair trade practices.
Following an order from U.S. President Donald Trump, the U.S. Trade Representative (USTR) Office on Tuesday published a list of $200 billion in Chinese products to be subject to a newly proposed 10% tariff.
The release of the list marks the latest shot in the escalating trade war between the world's two largest economies that analysts said will eventually have a broad impact on the global economy.
"The U.S. China trade dispute … is something investors need to be paying attention to as it is far from over, and the impact will be global," Hannah Anderson, J.P. Morgan Asset Management's global market strategist, said in a note.
China quickly responded to the announcement by blasting the proposed tariffs as "irrational" and "completely unacceptable."
"It is completely unacceptable for the U.S. to publish the tariff list in a way that will accelerate the escalation" of the trade dispute, an unnamed Commerce Ministry spokesperson said in a statement Wednesday.
"China is shocked by the U.S. move. The Chinese government will have to continue to take countermeasures to defend the core interests of the nation and the people," the spokesperson said, calling on the international community to together "oppose trade bullying" and protect free trade.
The additional U.S. duties, if imposed, would bring the total amount of Chinese goods to be affected by the American taxes to $250 billion, or half of China's overall exports of $505.5 billion to the country last year.
The U.S. considered goods "from across all sectors of the Chinese economy" while developing the list, which covers more than 6,000 types of products, including agricultural products, seafood, fruits, metals and a wide range of consumer goods, the USTR said in a statement.
A public hearing on the additional tariffs will be held from Aug. 20-23, it said. Any rebuttal comments must be submitted in the week following the meeting.
The new U.S. tariff list came less than a week after the two countries imposed tit-for-tat tariffs on each other's goods.
The U.S. on Friday started collecting additional 25% tariffs on Chinese products worth $34 billion in industries such as information and communications technology, aerospace, robotics, industrial machinery, new materials and automobiles. China hit back immediately with tariffs on American products of the same value, including soybeans, automobiles and seafood. Washington is also seeking public comment on a proposed 25% tariff on Chinese products worth another $16 billion, which Beijing has promised to retaliate against if it takes effect.
In June, Trump instructed the USTR to identify $200 billion worth of Chinese goods for the additional 10% tariffs in the wake of China's announcement on the plan to slap reciprocal tariffs on U.S. products. Moreover, he threatened to pursue tariffs on another $200 billion of goods if China continues to retaliate.
The USTR said Tuesday that Beijing's response to Washington's initial $50 billion action has made it "apparent" that measures of that level were "not sufficient" to pressure China to change its policies and practices as demanded by the U.S. regarding issues such as technology transfers and alleged intellectual property theft.
"In order to enhance effectiveness, the level of the U.S. supplemental action must cover a substantial percentage of Chinese imports," it said, claiming that the proposed supplemental $200 billion action was "appropriate."
China imported $129.9 billion in goods from the U.S. in 2017, leaving $375.6 billion in trade imbalance between the two countries.
Just getting started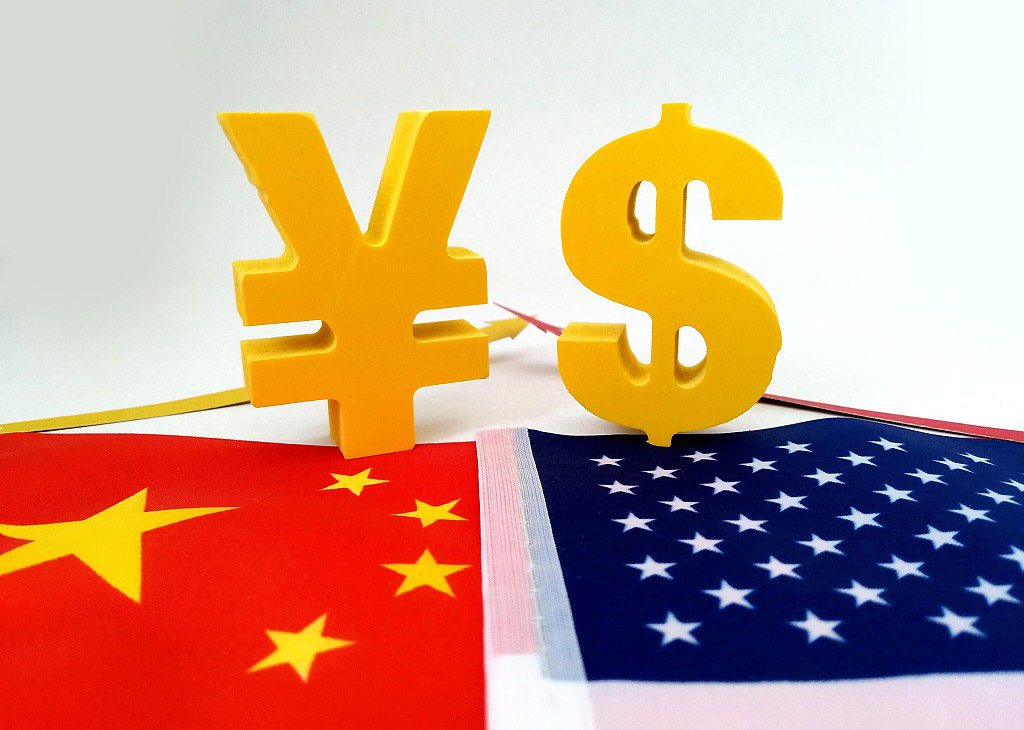 The latest move by the Trump administration has made settling the Sino-U.S. trade dispute through negotiations an even more-distant prospect, analysts said.
"It is hard to predict now to what point the (trade tension) will escalate before (the two countries) return to the negotiation table to solve the issue," said Larry Hu, a Hong Kong-based economist with Macquarie Capital Ltd. "That is exactly what the market is concerned about — no one knows how much further the escalation will go."
While Washington's initial $50 billion action has virtually no impact on China's expansion, its proposed additional 10% tariff on $200 billion worth of Chinese goods is expected to slow the Asian country's annual economic growth by 0.3-0.5 percentage points, according to Hu's estimates.
J.P. Morgan's Anderson expects the U.S. to continue to "try and apply tariffs across a broad range of Chinese goods."
Most of the Chinese products that the U.S. has imposed tariffs on come from other countries besides China, which means the impact will be felt around the world while the damage on any one market will be scaled down, she said.
Given that it imports way fewer goods from the U.S. than the other way around, China has said that it will take measures "strong in both quantity and gravity" to counter potential new American tariffs.
Chinese authorities could impose higher rates on U.S. products and target U.S. services exports to the country, analysts said. In terms of services, China held a trade deficit of $54.1 billion with the U.S. last year, according to official Chinese figures.
But UBS economist Wang Tao said the Chinese government will exercise restraint in introducing retaliatory policies and will aim to mainly protect the nation's core interests because it "understands that a full-scale trade war does more economic harm to China."
"Therefore, while we think China may retaliate in certain areas against U.S. imports and business interests in China, it will unlikely do so aggressively or explicitly so as to inflict the same amount of damage on US companies or invite additional retaliation from the U.S.," she said in a report.
The key to any possible turnaround in bilateral trade tension will be the stance of the Trump administration, which depends on financial market reactions and pressure from U.S. domestic politics, Hu with Macquarie Capital said.
"If (the U.S. financial markets pose major losses) due to the trade war, the U.S. government's decision-making is likely to be influenced, … particularly if that causes impact on the mid-term elections," he said.
The U.S. tariff list was released after U.S. stock markets closed on Tuesday. But it rattled Chinese financial markets. The Shanghai Composite Index slid 1.76% to 2,777.77 on Wednesday after falling by as much 2.6% in the afternoon session. The Shenzhen Component Index, which contains mostly midcap technology firms, retreated by 1.97% with telecommunications and coal companies leading the loss.
The benchmark gauge has lost 16% so far this year, becoming the worst performer among global equity indexes. Triggered primarily by dented sentiment from more-serious-than-expected trade frictions between the two largest economies, the Shanghai index fell into bear-market territory on June 26.
Welcome to contact us
Tips: If you prefer direct call, Message or email then follow:
David: 0086-18620044981 (on WeChat, WhatsApp)
Lilian: 0086-18620045496 (on WeChat, WhatsApp)
Email: tanndy@tanndy.com
We will respond in 30mins during working time.