Trump Targets $200 Billion in Chinese Imports as Trade Spat Grows
President Donald Trump is threatening to slap tariffs on another $200 billion in Chinese imports as trade tensions between the world's two largest economies reach new heights.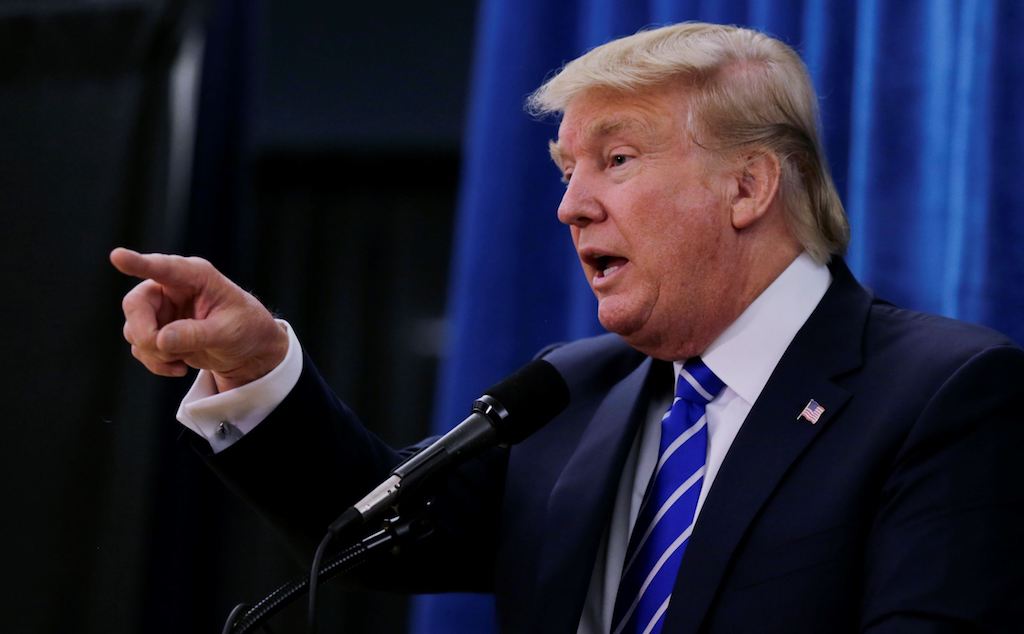 Trump said in a White House statement Monday evening that he had instructed the U.S. Trade Representative's office to identify $200 billion in imports from the Asian nation for additional tariffs of 10%. He said the U.S. would impose tariffs on another $200 billion after that if Beijing retaliates.
"The United States will no longer be taken advantage of on trade by China and other countries in the world," he said. "We will continue using all available tools to create a better and fairer trading system for all Americans."
Trump's latest salvo in a brewing trade war would mean a sizable amount of Chinese goods shipped to the U.S. would be exposed to tariff threats and raises new questions about the impact on American consumers. Last week he threatened 25% tariffs on $50 billion in Chinese products with another $100 billion targeted beyond that. Trump said at the time he would impose even more duties if China retaliated, which the Asian nation immediately said it would do.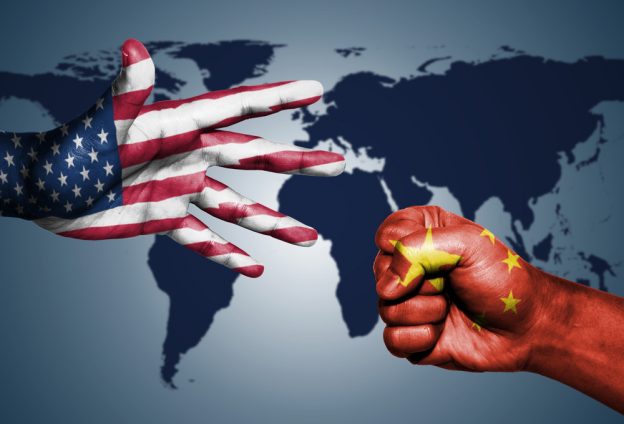 China's threat "clearly indicates its determination to keep the United States at a permanent and unfair disadvantage," Trump said Monday. "This is unacceptable. Further action must be taken to encourage China to change its unfair practices, open its market to United States goods, and accept a more balanced trade relationship."
The U.S. imported $505 billion of goods from China last year and exported about $130 billion, leaving a 2017 trade deficit of $376 billion, according to U.S. government figures. The fact that America imports more from China will make it harder for Beijing to match Trump's attacks, according to Derek Scissors, a resident scholar at the conservative American Enterprise Institute in Washington who focuses on China.
"All they can do is impose higher tariffs on a smaller subset of products," he said. That being said, "China is going to retaliate," he added.
Trump is ratcheting up the pressure on China as he's trying to convince U.S. lawmakers to let Chinese telecom company ZTE Corp. remain in business.
The U.S. blocked ZTE's access to U.S. suppliers in April, saying the company violated a 2017 sanctions settlement related to trading with Iran and North Korea and then lied about the violations. The company announced it was shutting down just weeks after the ban was announced.
Earlier this month, the Trump administration gave ZTE a reprieve after the company agree to pay fines, change management and agree to American oversight. ZTE's survival has been a key goal of President Xi Jinping.
U.S. lawmakers are trying to block Trump's deal with ZTE. The Senate passed legislation on Monday evening that would restore penalties on ZTE. The bipartisan measure, part of a defense bill, passed 85-10 and came two days before Trump was to host Republican members of Congress to discuss ways that would allow ZTE to survive.
Tips: If you prefer direct call, Message or email then follow:
David: 0086-18620044981 (on WeChat, WhatsApp)
Lilian: 0086-18620045496 (on WeChat, WhatsApp)
Email: tanndy@tanndy.com
We will respond in 30mins during working time.