The largest hotel supplies market in Guangzhou – Xinji Shaxi Hospitality Supplies Expo Center
With more than 3,000 shops settled, Xinji Shaxi Hospitality Supplies Expo Center is the largest professional wholesale market for hotel supplies in China. Close to Xinji Shaxi market, there is South Shaxi Hardware Hotel Supplies Center and Guangzhou Xinsha Hardware and Plastic market. These three markets combine the largest distributing center in Guangzhou, with Xinji Shaxi market serving as the heart of it.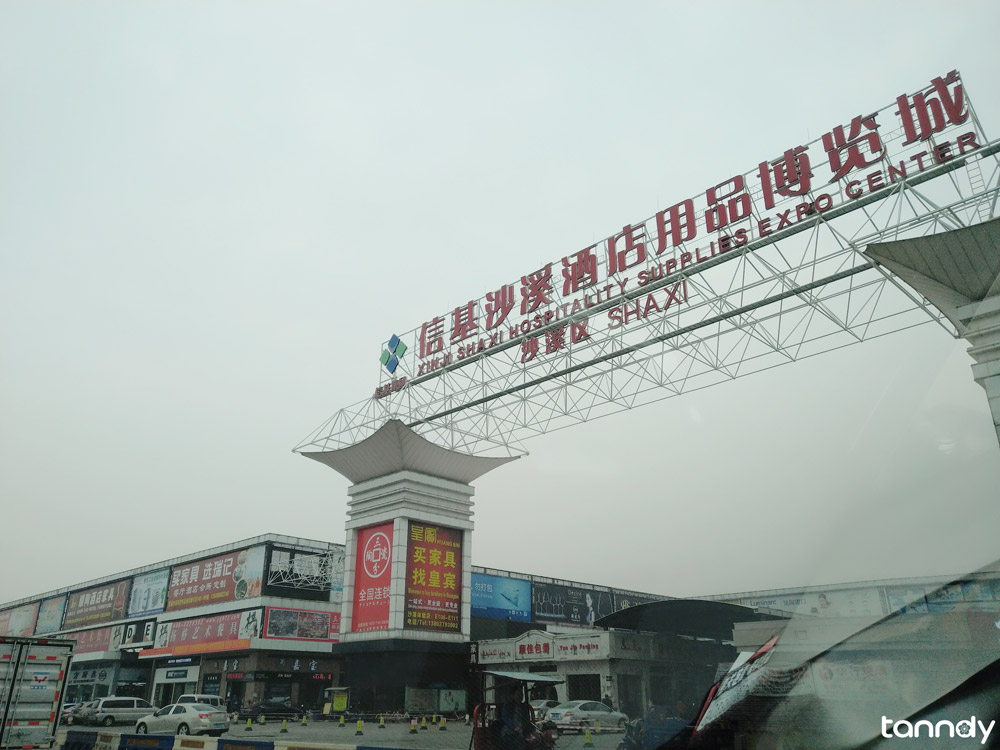 Market Introduction
Xinji Shaxi market gatheres tens of thousands of famous brands and hundreds of thousands of hotel-related products. The businesses here mainly engage in kitchen supplies, catering supplies, lobby supplies, room supplies, cleaning supplies, ceramic tableware, glassware, hotel linen, hotel furniture, hotel appliances, stainless steel products.
At this massive market you can find just about anything that is related to the catering and restaurant industry and hotel industry, including ceramics, glassware, hotel supplies, cooking and commercial catering equipment.
There are many companies who provide customizing service. You can make your own design cups, plates or other supplies if the order is large enough. Most of the products here are in medium and high quality, so their price would be a little higher but reasonable. It is recommended that you shop around before final decision to ensure the company is paying the best possible price for its purchases.
Market video
Pictures of the market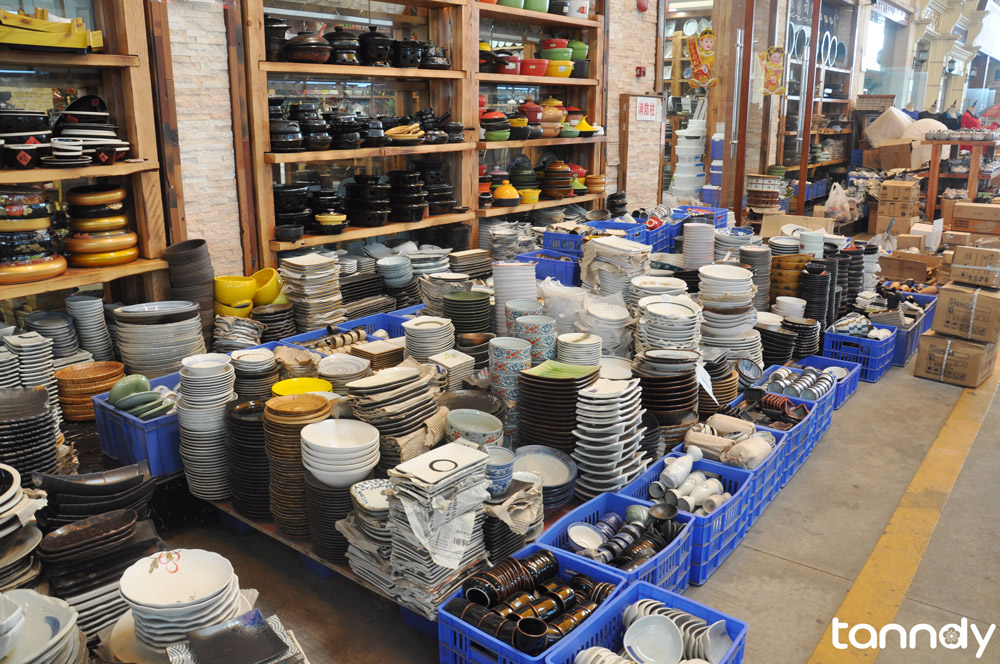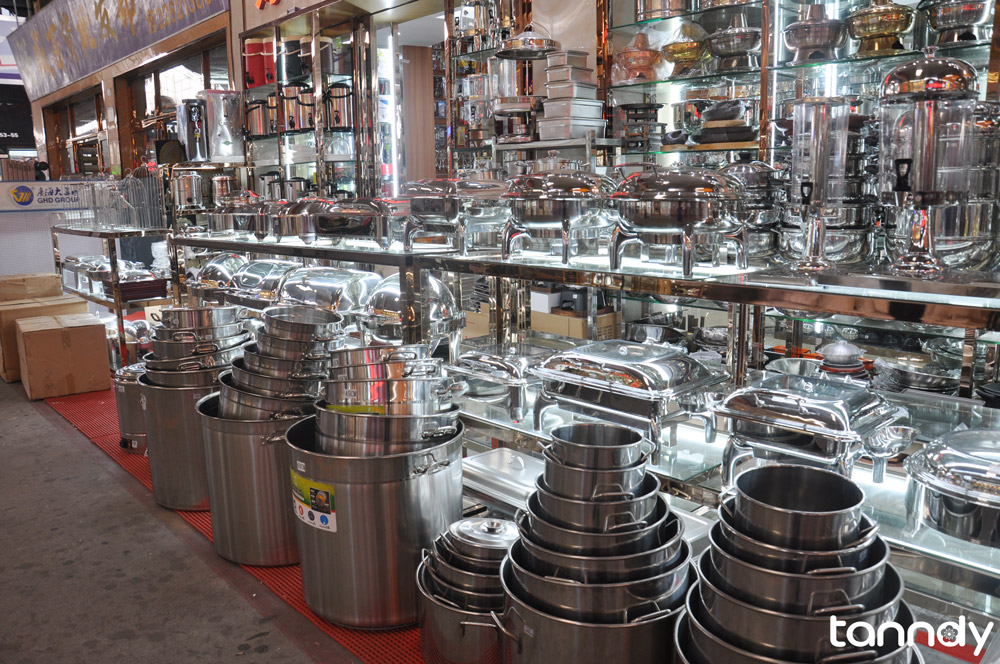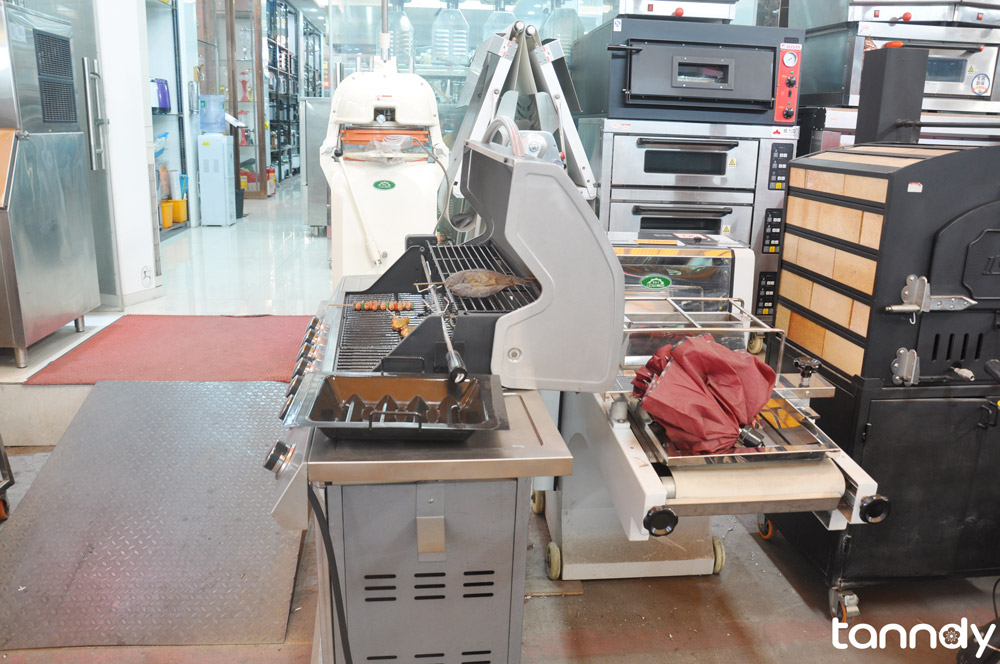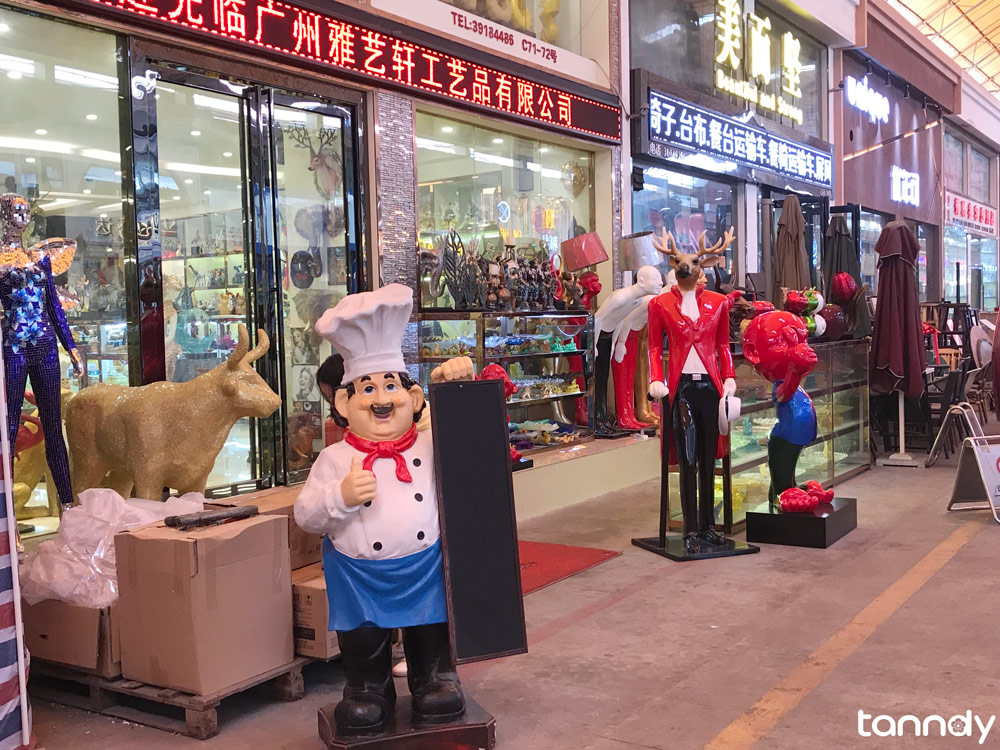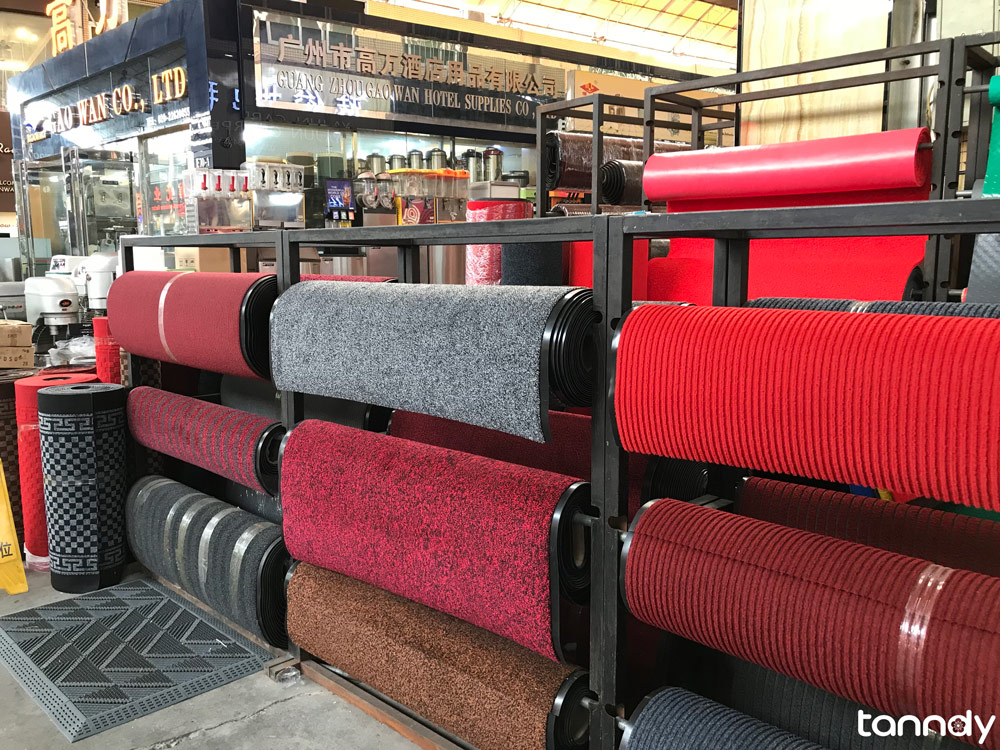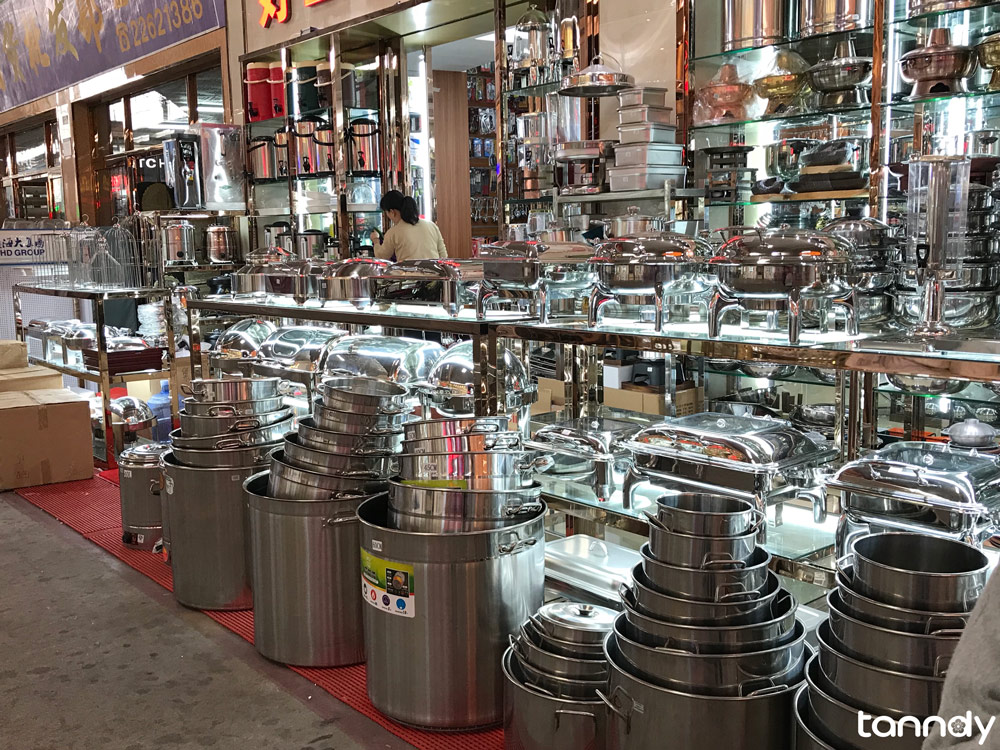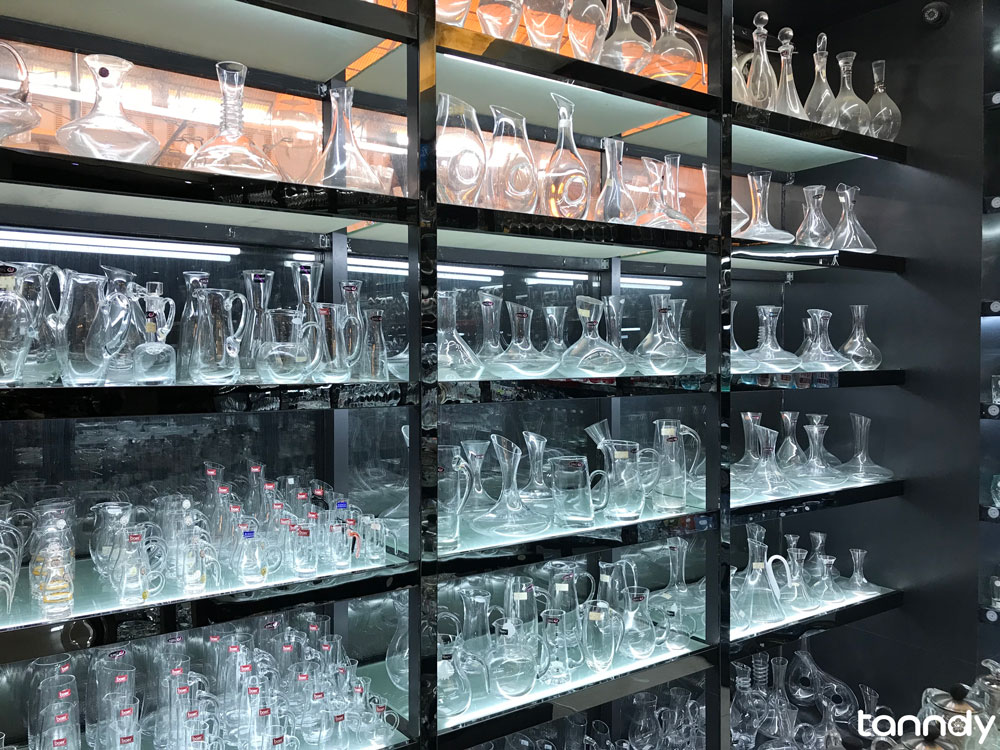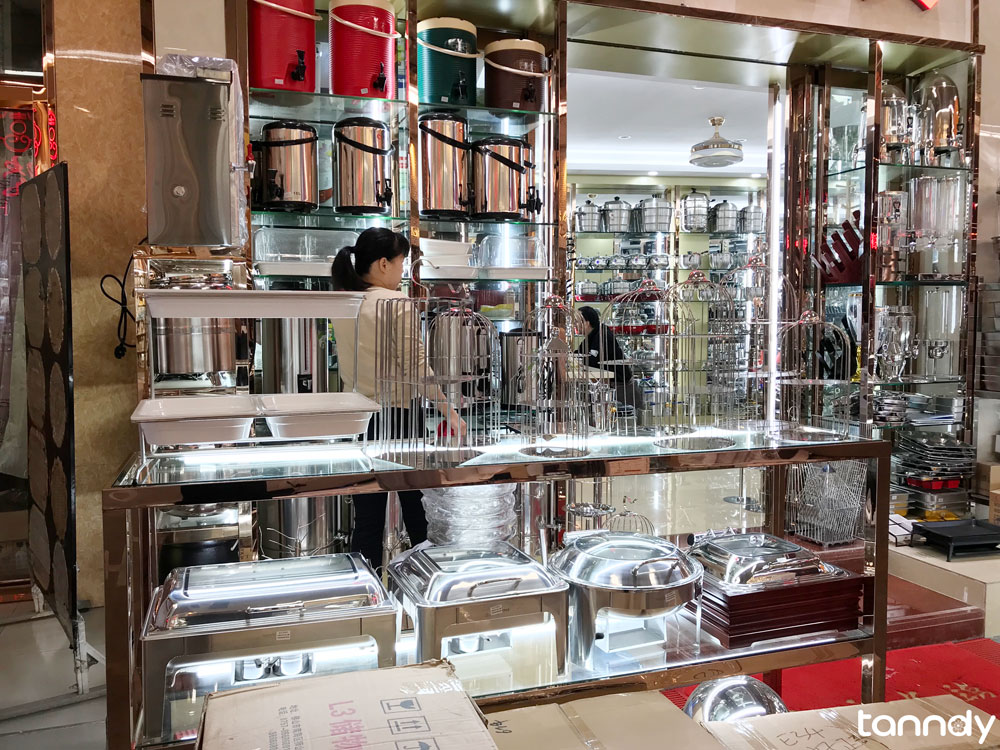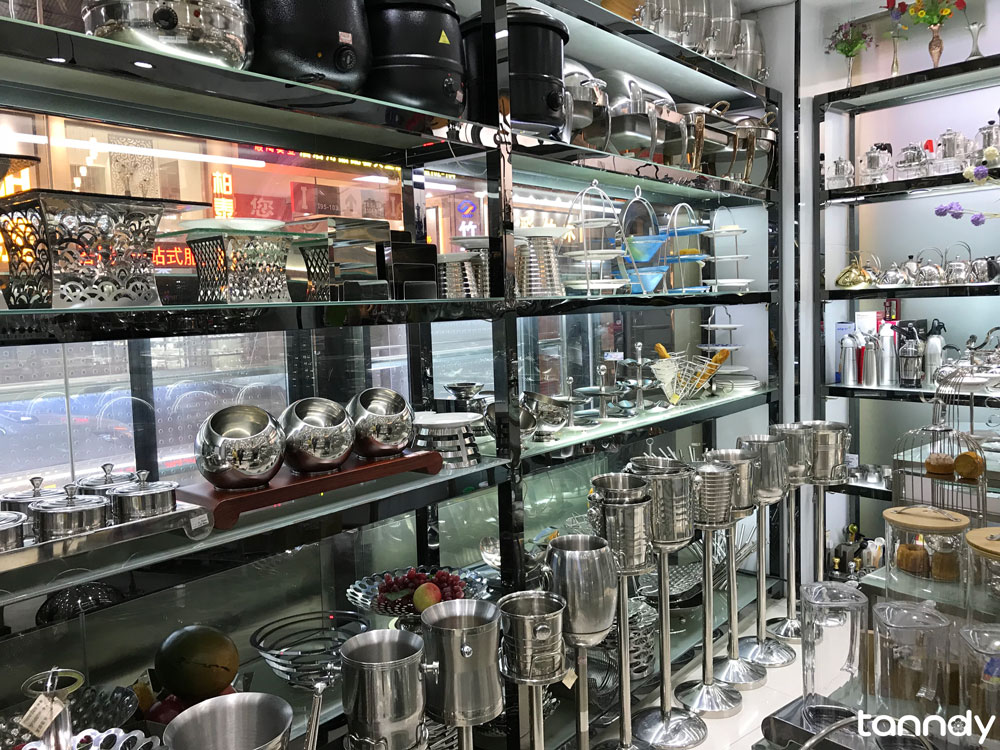 In addition, Xinji Shaxi Hospitality Supplies Expo Center provides one-stop shopping service for customers, including product sourcing, expo, delivery and after sales service. All your needs for catering and hotel supplies could be met here.
Location
The center enjoys a great location. It lies on Luopu Street, Panyu District, Guangzhou, near Xiajiao metro station. A convenient location with nearby metro, bus and avenue transport connections make it a popular and well market in the area. There are many nice hotels near the center, such as Chateau Star River Guangzhou, Panyu Xiangjiang Hotel Guangzhou. Moreover, Wanda Plaza Panyu locates not far away from the center. Your business trip of sourcing hotel supplies in China would be wonderful.
Transportation
Bus Stations nearby:  Shaxi Shangmaocheng, Haizhulu bus station
Metro: Guangzhou Metro Line Three, Xiajiao station
Taxi: No.11 Shaxi Avenue, Luopu Street, Panyu District, Guangzhou
Sourcing & Buying service for hotel supplies
Tanndy Ltd provide one-stop sourcing & buying service for hotel supplies items in Guangzhou China. We can help you find the items in hotel supplies market, place order, do inspection, consolidate and ship to you.
Welcome to contact us
Tips: If you prefer direct call, Message or email then follow:
David: 0086-18620044981 (on WeChat, WhatsApp)
Lilian: 0086-18620045496 (on WeChat, WhatsApp)
Email: tanndy@tanndy.com
We will respond in 30mins during working time.