Tanndy Ltd wish you a Happy New Year of 2018
Dear Value Customer,
Tanndy Ltd wish you a Happy New Year of 2018.
The new year is around the corner. We would like to extend our new year's greetings to all of you. Wish you good health and all the best in the new year. The new year is a fresh beginning. The trials and tribulations of the past year are put behind us. We renew ourselves for the new year. We have a fresh start and we go forward with confidence and happiness. I hope everybody will also present a new you to this new world.
Tanndy Ltd thank you everyone for your support and trust on us in the past 2017. We are really grateful for your choice. In the past 2017 we gained great achievement on the job. We are also trying our best to improve every progress for better performance.
In the coming 2018, we will keep trying our best to provide you more professional buying service from China.
Every of you are most welcome and we look forward to working with you.
Thank you !
Tanndy Ltd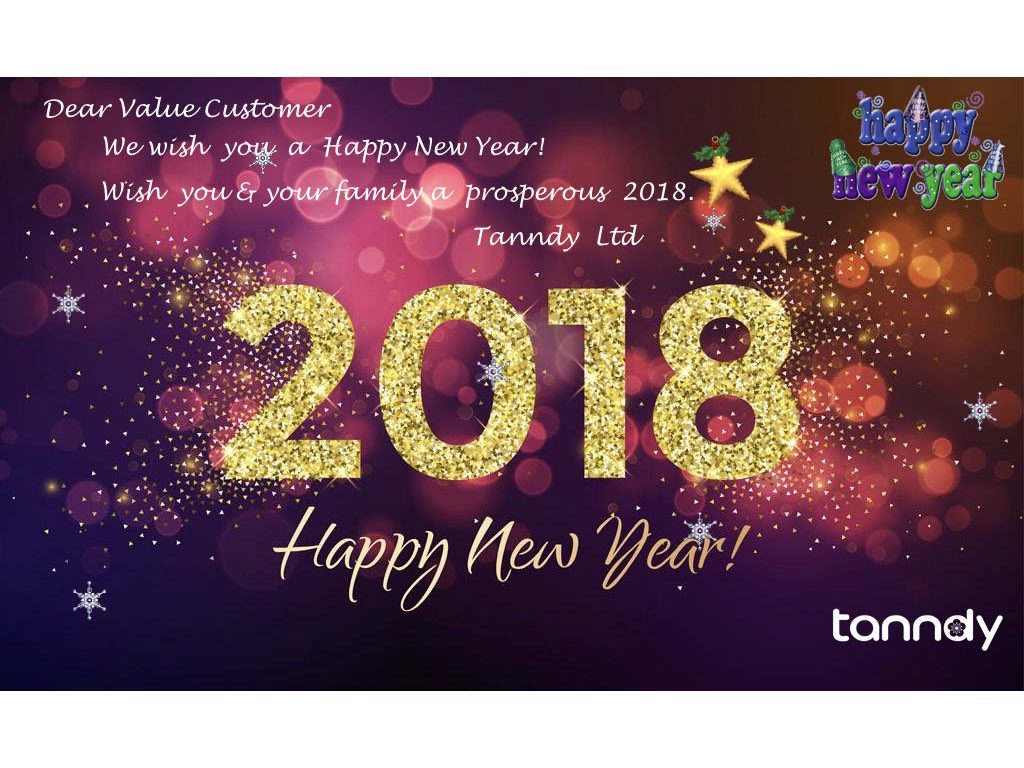 Tips: If you prefer direct call, Message or email then follow:
Lilian: 0086-18620045496 (on WeChat, WhatsApp)
David: 0086-18620044981 (on WeChat, WhatsApp)
Email: tanndy@tanndy.com
We will respond in 30mins during working time.