Tanndy Ltd back to work from Chinese New Year holiday
Happy Chinese New Year of Dog!!  Gong Xi Fa Cai!!!
Tanndy Ltd back to work on 26th Feb and have a very good start in the new year. In the new year, we will still providing professional sourcing & buying service for all our clients.
In the new year, we will do new recruit to have more staff. This will help us provide better service and quicker response for our clients.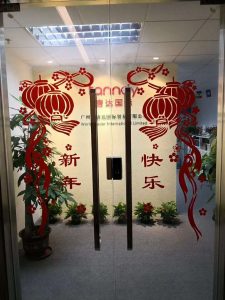 In Chinese old tradition & culture, in the new start of a year, the boss will give red packet to the staffs for new year greeting. The red packet usually contain some amount of money. The amount usually start and end by 8 or 6 which have very good meaning in China, like RMB68, RMB88 or RMB168.
Tips: If you prefer direct call, Message or email then follow:
Lilian: 0086-18620045496 (on WeChat, WhatsApp)
David: 0086-18620044981 (on WeChat, WhatsApp)
Email: tanndy@tanndy.com
We will respond in 30mins during working time.