RMB to USD exchange rate break 6.7
Today the exchange rate between RMB and USD break 6.7. Now it go down as low as 667.34.
This means that before US$100 you can get RMB680 or RMB 675 but now can only get RMB667. This means the purchasing value of USD get lower if you buy from China.
The rate trend for the last three months
At the beginning of June, the rate is about: 6.8
At the beginning of July, the rate is about 6.78
At the beginning of Aug, the rate is about 6.70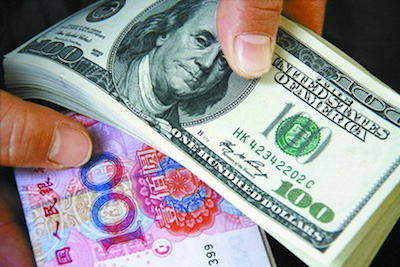 The rate for the past 7 days:
| | |
| --- | --- |
| Date | Rate |
| 9 Aug, 2017 |  669.58 |
| 8 Aug, 2017 |  670.03 |
| 7 Aug, 2017 |  671.28 |
| 4 Aug, 2017 |  670.78 |
| 3 Aug, 2017 |  671.73 |
| 2 Aug, 2017 |  671.53 |
| 1 Aug, 2017 |  672.08 |