Pakistan – China, exchange data from April 30 to check trade mispricing
KARACHI: Pakistan and China will start exchanging trade data digitally from April 30 in a bid to check under-invoicing of imports, officials said on Friday, amid swelling bilateral trade that is highly skewed in favour of the world's second largest economy.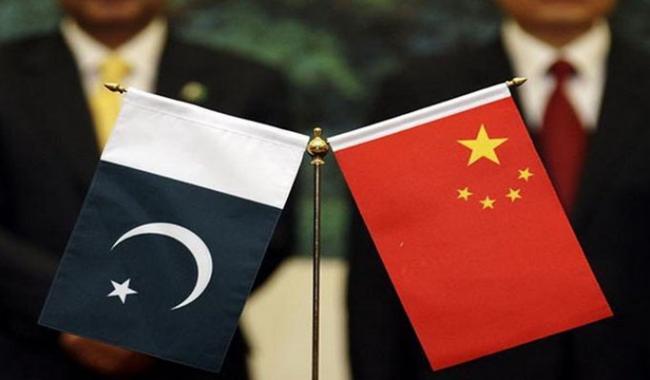 Tax officials said an electronic data exchange platform will become operational by the end of next month.
"The platform's beta testing is scheduled this month," an official in Federal Board of Revenue (FBR) said.
Officials said Pakistani and Chinese authorities will sign a memorandum of understanding for data exchange. The draft of the agreement has already been finalised, they added.
An official said Chinese authorities agreed in principle to launch electronic data exchange in a meeting between the officials of commerce ministry and China last month.
"The trade data exchange will help in curbing under-invoicing of imports from China, which is hurting Pakistan's industry," the official added.
There is a huge trade deficit for Pakistan in trade deals with China. Total trade volume between the two countries significantly increased to $13.77 billion in the fiscal year of 2015/16 from four billion dollar in 2006/07. During the period, Pakistan's exports grew to $1.69 billion from $575 million. Imports from China, however, witnessed a sharp growth to $12.1 billion from $3.5 billion.
A business advocacy group, in a report, emphasised standardisation and transparency in data collection.
"There are great discrepancies between Pakistan's and China's reported data (particularly for Pakistan's imports from China, where the discrepancy is $5.5 billion), due to possible under-invoicing, which would mean that severe revenue losses and tax evasion are taking place," Pakistan Business Council said.
A tax reform commission constituted by the ministry of finance in 2014 also unearthed a massive under-invoicing and mis-declaration of $3 billion related to merchandise goods imported from China.
Pakistan implemented free trade agreement (FTA) with China in 2007. FBR conducted a study in 2015 on misuse of China free trade agreement by importers. The study analysed 50 tariff lines under which Pakistan and China trade their goods under the FTA.
FBR's study said the import value declared before Pakistan Customs was short by $2.437 billion than what has been recorded by China Customs as exports value to Pakistan on 37 tariff lines. "This is indicative of possible under-invoicing.
On 13 tariff lines, the study said the import value declared before the customs is in excess of $829 million than what has been recorded by China customs as exports value of Pakistan. This is indicative of possible misclassification of those goods which attract higher duty rates but are cleared as goods attracting lower rates.
Customs officials said the department has received several complaints, during the past couple of months, related to fake and forged certificates presented by importers and got cleared their consignments availing duty and tax concessions under China FTA.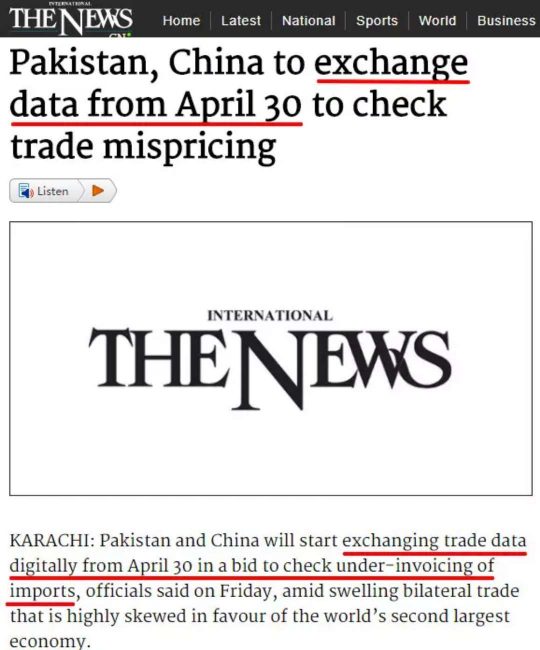 Tanndy Limited provide professional buying and export service from China to Pakistan. The product we deal with cover from furniture, building materials, machinery, fabric, clothing, hardware and small merchandise etc.
If you want anything from China then we are happy to assist you.
Tips: If you prefer direct call, Message or email then follow:
Lilian: 0086-18620045496 (on WeChat, WhatsApp)
David: 0086-18620044981 (on WeChat, WhatsApp)
Email: tanndy@tanndy.com
We will respond in 30mins during working time.