How to identify real manufacturer in wholesale market in China?
When
buying from wholesale market in China
, people always hope to buy from a manufacturer or a factory shop, not through a trader. Although most shops in the wholesale market in China are traders, there are real manufacturer/factory shop in the wholesale market as well. Some people always have the mind that all the shops in a wholesale market are traders, none of them is factory at all, as they do not believe a factory will open a small shop in the market.
Here to share two friends of mine, one runs lighting business and one runs kitchen business. The one with lighting business, he opens a lighting factory and his wife takes care of a lighting shop in the lighting market. The one with kitchen business, he opens a kitchen factory and in the meantime he has 4 shops in different wholesale markets. And all his 4 shops have different brand name which sounds incredible.
Well, since there are real manufacturers in the wholesale market, how to identify them? Here there are 6 useful tips to find them.
Variety of the product
A factory will not have a big variety of the product, while a trader will bring as much as possible. For example a lighting shop, if there are many different kinds of lighting like chandelier, downlight, ceiling light, wall washer, LED Strip… then this could be trader for sure. My friend who has a factory they only sell chandelier in their shop, you can not find common light like wall washer, ceiling light etc in their shop. Why a shop own by a factory can not sell a big variety of product? Because its much more difficult to manufacture a lots of different modules. This could be big cost to buy different modules and also hard to manage. While managing certain kinds of product will be much easier and the cost can be reduced more.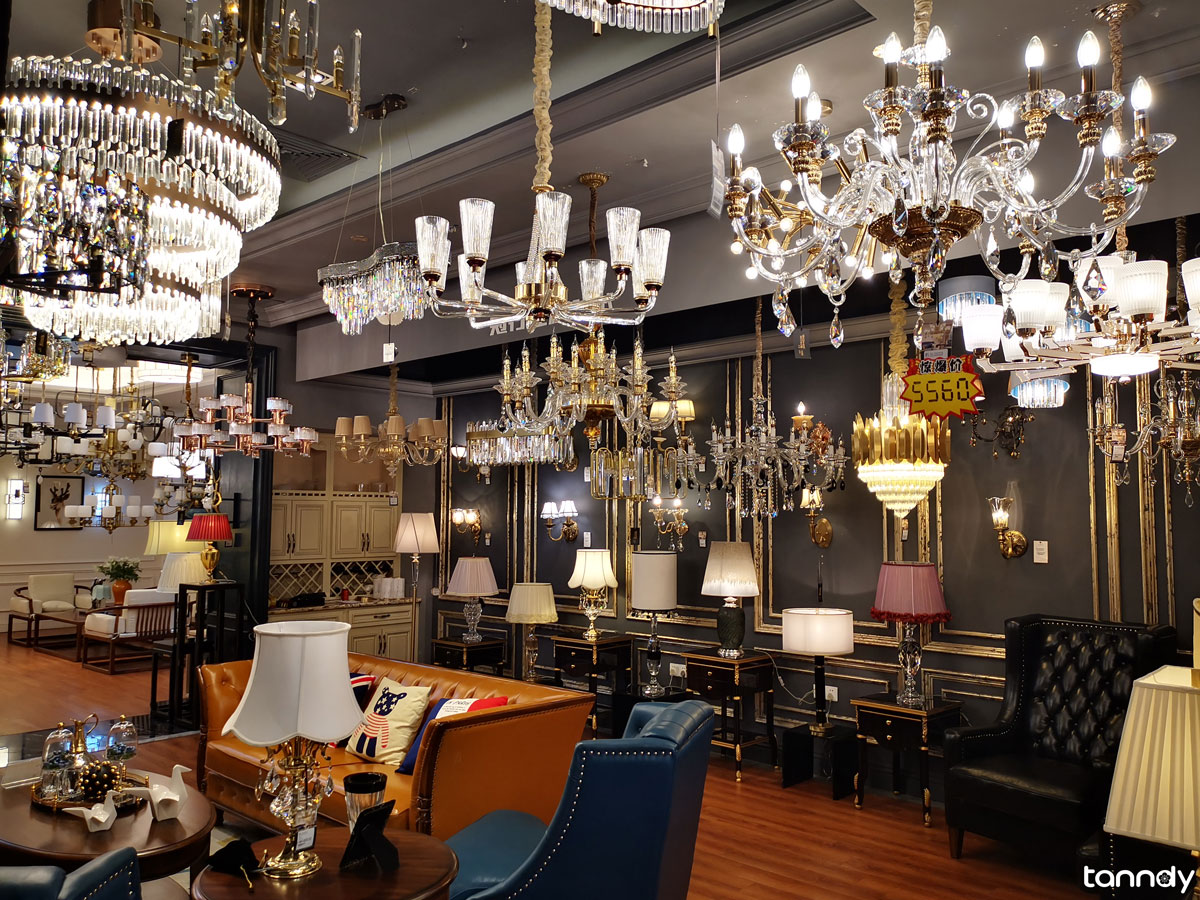 Style of the product
A factory usually can not make all kinds of style due to the buying cost of different materials and effort to manage. For example, if there is a furniture shop where you can find Italian style, European style, Modern style, classic style, Chinese style then it could be the trader. As they just bring different styles from different manufacturers, its really easy to bring than to manufacture. Normally one manufacturer mainly focus in 1~2 styles. Like some factories only do Chinese style furniture, some factories only do Modern style etc or Italian style. Sometimes we can see some advertisement saying that "xxx manufacturer has been focusing in Italian style furniture for 10 years" or "Leader manufacturer for Modern style furniture in China". Thats the saying for manufacturer.
Certainty on customization
A factory shop used to be more confident on the customization. As they know the product, materials and production very well. So every customization request they are able to reply quickly. Yes or not, how much time for production and extra cost etc, they can reply at the soonest. While the traders they bring different items from different factories, so they can not know each items very well or they do not know the exact production in the factory. So sometimes, if you ask for a special customization, they are not sure and will have to call the factory to confirm. Also they will add extra time for production as they can not make sure if the factory will hand over at the soonest or not.
Price discount on big qty
When you increase the order quantity, you will certainly get a better discount. If you are buying from a factory shop, then the discount you can have for bigger quantity can be really good. As the factory can know how much cheaper they can buy the materials and usually they can give good discount. While if you are asking from a trader, then you will wonder why the price for big quantity is not that ideal comparing to small quantity. Because the trader can not know how cheaper for buying materials and how much cheaper for product. So they used to give discount from their bottom price from factory which will not appear to be good discount.
Production time
A factory can control the production and can give clearer answer on production time. So the factory shop can give you quick and clear answer on the production time. Usually like 2 weeks or 18 days. If your order is big and urgent then you can negotiate with them for a priority on production, they can give you clear answer like one week or 10 days. While a trader shop, they always give answer for "3~4 weeks" for production. You won't be able to hear something like 10 days or 2 weeks. Even your order is urgent, it also has to be "3~4 weeks".
Certificate on factory name
Some items will need certificate on the product to enter the customs for destination country. So in this case you will need to ask for a certificate on the product when buying. If a shop can show the certificate and its also with the same name of their shop, then they are factory shop. If you got answers like "Wait, I have to ask from factory later" or "Yes we have , but its not here right now.", or you found the supplier name on the certificate is different with the shop name, then they are traders.
Above are useful tips for identifying real manufacturers in the wholesale market. Hope it will help you to get better product and better price from China.
Welcome to contact us
Tips: If you prefer direct call, Message or email then follow:
David: 0086-18620044981 (on WeChat, WhatsApp)
Lilian: 0086-18620045496 (on WeChat, WhatsApp)
Email: tanndy@tanndy.com
We will respond in 30mins during working time.