Huayi Market – Biggest building materials market in China
Located close to Casa sanitary market, Huayi building materials market is the biggest wholesale market in China. Here you can find all the building materials for building a house. Like flooring, doors, windows, skirting, lighting, hardware, paint and wallpaper etc. The product here is really comprehensive. If you want to buy building materials for your house, then here could be your best option.
It covers an area of more than 54,000 square meters with more than 600 suppliers inside. As the market is so big, if you just walk inside to discover the suppliers, then you will properly get lost.
The market is divided into 4 sections, East, North, West and South Section. Each section has different products. Main section for export is the South section.
Biggest Building Materials Market
Comparing to other markets, this market is the biggest in the scale. Its bigger than any other building materials market in China. Also its the most comprehensive market, you can have lots of options here as there are many suppliers. You can find all the brands in China here as well as no brand supplier.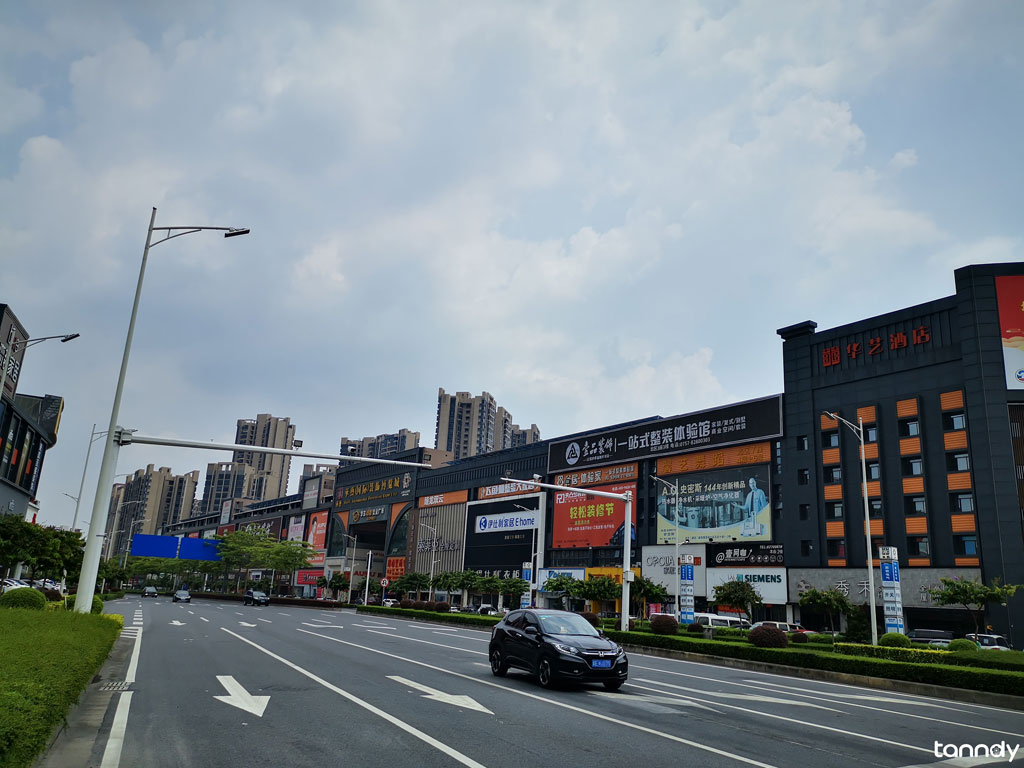 South Section
The goods in this section are mainly for export. As the foreign buyers used to look for flooring, doors, windows, skirting, fence etc, so they can just visit the South section. While domestic buyers will buy things like paint, gypsum board or local standard items which the foreign buyers used to buy in local market in their country. So the South section is completely for export business. Most buyers come and visit the section only.
Pictures of the market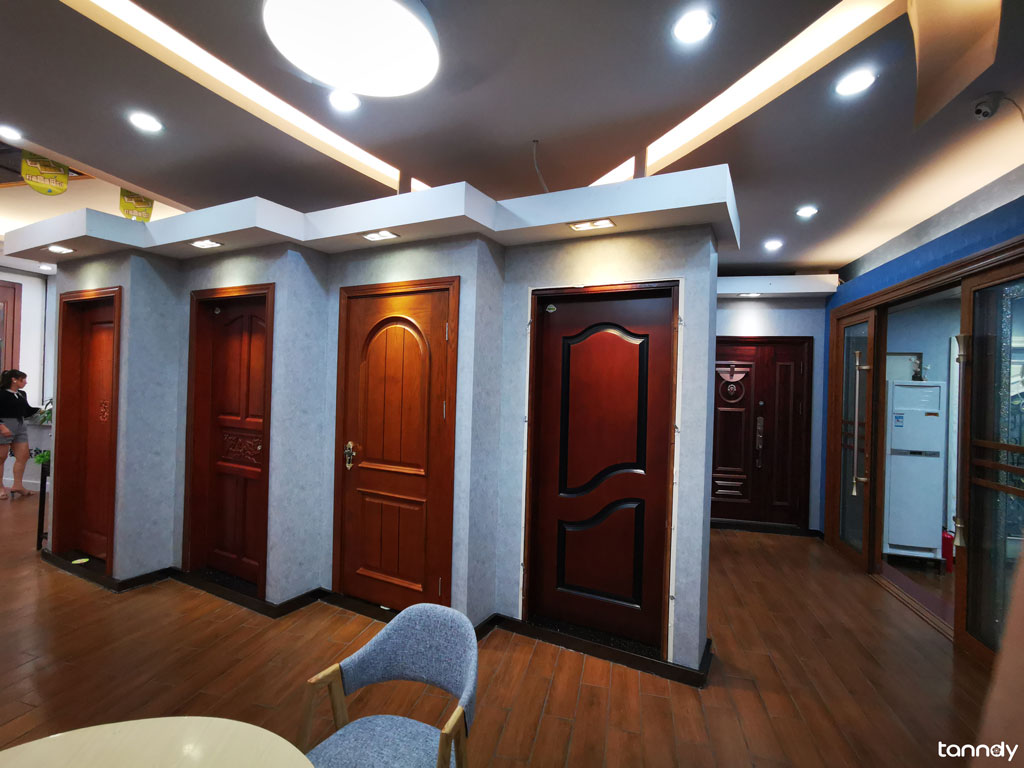 This is door supplier. They have different doors in their showroom. They mainly sell wooden door.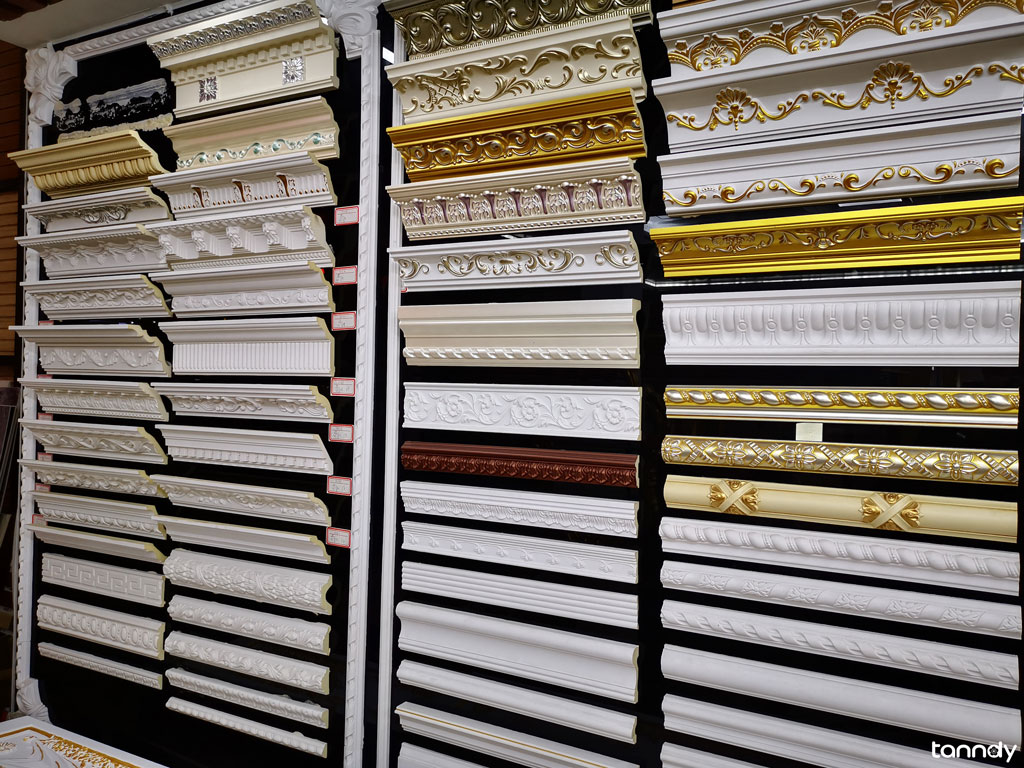 This is the skirting supplier. You can see they have many different kinds of design.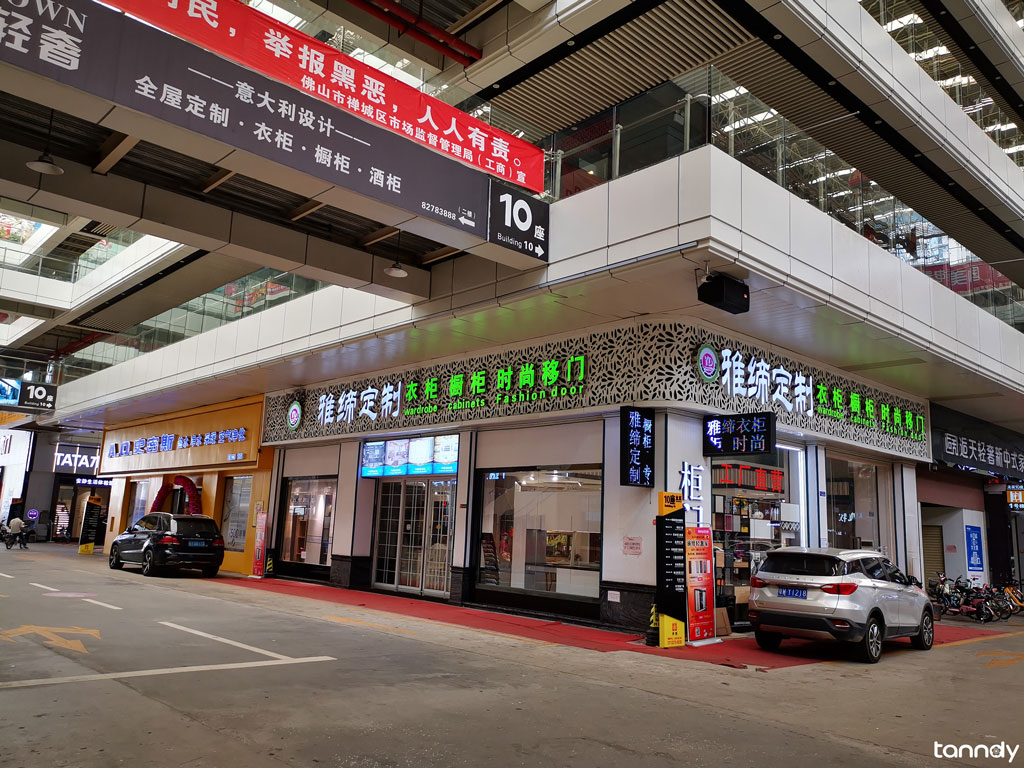 This is the wardrobe cabinets supplier. They can do any customization for you.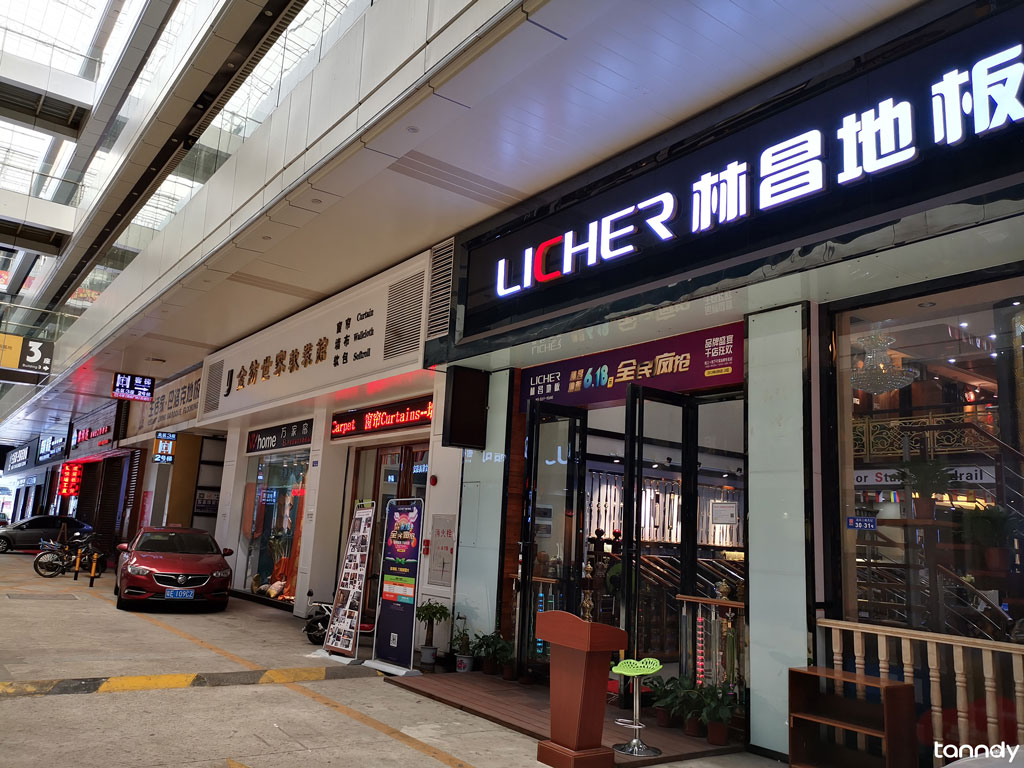 This is flooring supplier. They sell different kinds of handrail, stair case, flooring.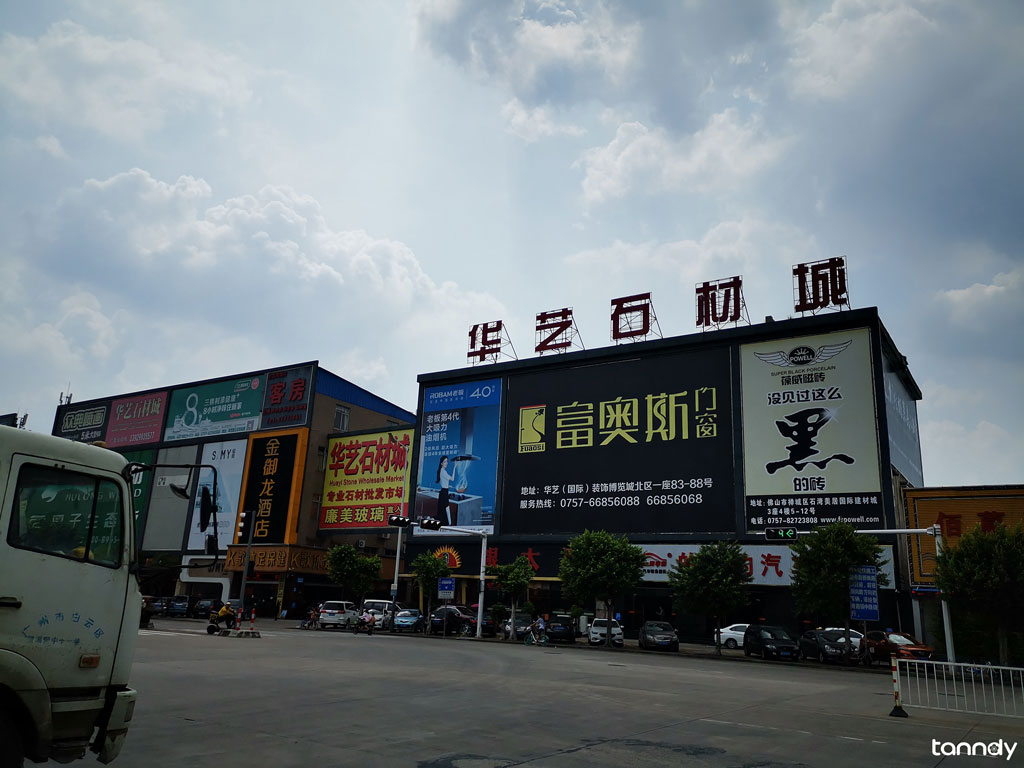 There is a mall nearby special for stone.  This market is called "Huayi Stone wholesale Market". Here you can find stone like marble, stone for table top etc.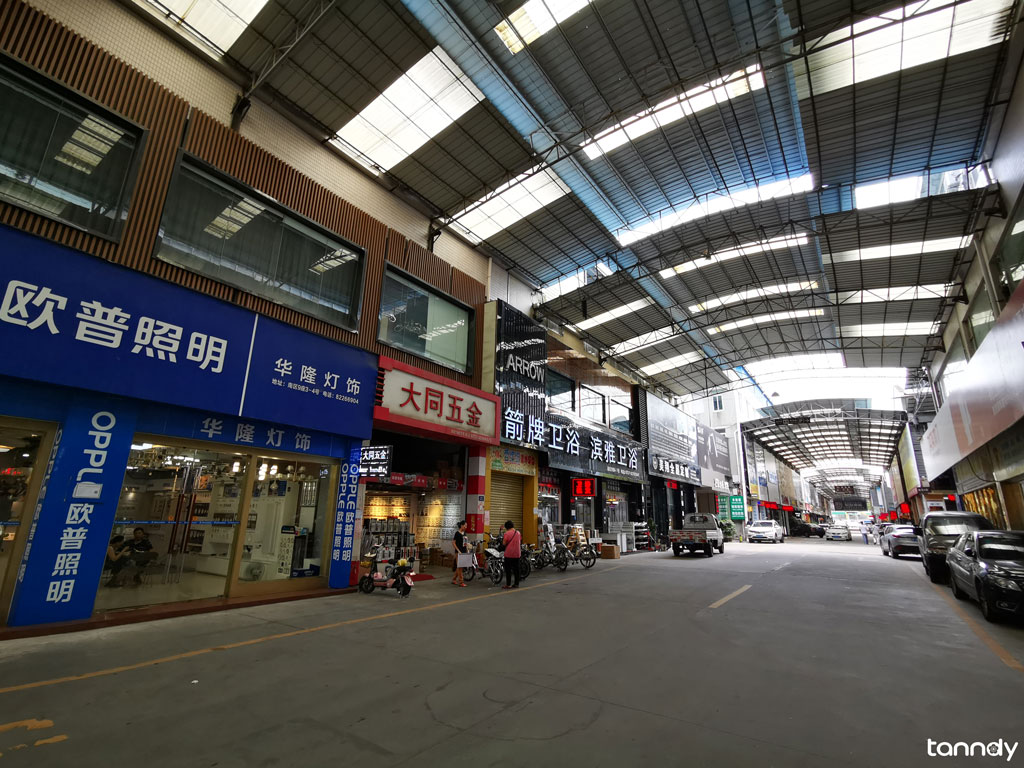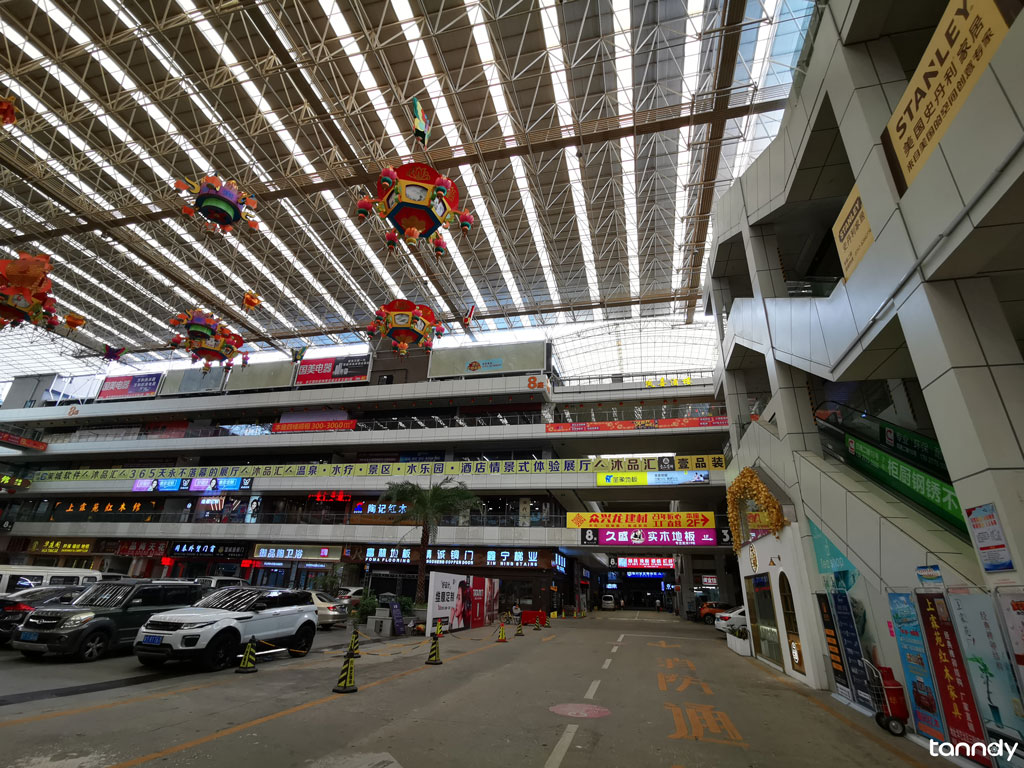 Tips for visiting
Working time: From 10:00am til 18:00pm. Open at weekend and small holiday. Close during Chinese new year.
English: Less of them can speak English here. Mainly Chinese.
USD/Payment: USD is not very popular here as they do not do export directly so usually have to pay in RMB.
Price & Quality: Here you can find any quality from low to high-end. The price here could be cheaper than other place in China.
Delivery: The supplier can send the goods to nearby for free. If you have a warehouse or container nearby then its good to ask them to send for free.
Map
Address: Jihua 4th Road, Chancheng, Foshan, Guangdong, China
How to travel there
#1 By Car. By car is suggested. As the market is not close to Metro station also the market is big. About 1 hour by car from Guangzhou city.
#2 By Metro. Kuiqi Road is the closest metro station. You can take any line and transfer to GF Line, then get off at Kuiqi Road station. Exit C and take a taxi from there.
#3 By Train. You can first take high speed train to Foshan West station, then take a taxi there for 40mins.
#4 By Bus. Not suggest to visit there by bus. Too slow and not convenient at all.
Welcome to contact us
Tips: If you prefer direct call, Message or email then follow:
David: 0086-18620044981 (on WeChat, WhatsApp)
Lilian: 0086-18620045496 (on WeChat, WhatsApp)
Email: tanndy@tanndy.com
We will respond in 30mins during working time.