Cosco in US were hit by cyber attack, affecting the company's daily operations.
Cosco Shipping's operations in the United States were hit by a cyber attack yesterday, affecting the company's daily operations.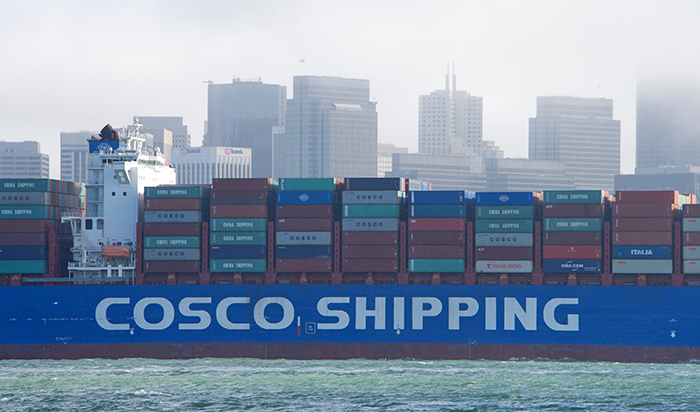 According to a notice Cosco Shipping Line sent to customers, the company's local network and systems suffered a breakdown, and some email communications were not available as a result.
The company suggested that customers use the electronic commerce function of its website instead to submit booking requests, shipping instructions and amendments and it has also provided a list of temporary mailboxes for emergency use.
"We have and will continue to assess developments and take corresponding measures to minimize the impact of current events on business," the company said in the note to customers.
An official at the Shanghai headquarters of China Cosco Shipping Corpration told Splash that the company's operations outside the US are not affected from the cyber attack while vessel and terminal operations are running as per normal.
Cyber attacks have become a threat to the maritime industry amid the fast development of digitalisation in the industry. Last year, Danish shipping giant Maersk was hit by a massive cyber attack, which lead to losses of up to $300m for the company.
Tanndy Ltd provide one-stop sourcing, buying & shipping service from China. We always buy insurance for the goods during shipping, to protect the shipping and clients goods.
Welcome to contact us
Tips: If you prefer direct call, Message or email then follow:
David: 0086-18620044981 (on WeChat, WhatsApp)
Lilian: 0086-18620045496 (on WeChat, WhatsApp)
Email: tanndy@tanndy.com
We will respond in 30mins during working time.