Chinese senior citizens become more active on WeChat: report
More Chinese senior citizens are becoming active users of WeChat, China's leading messaging and social media app, according to a recent study.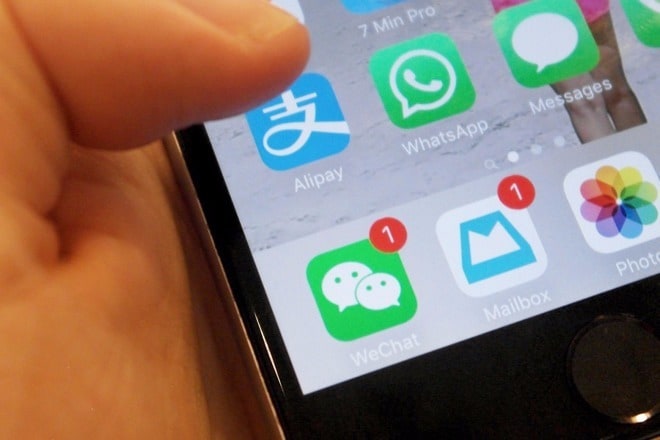 The study conducted by Tencent Research Institute and Shenzhen University aims to learn about the digital life of people above the age of 55 by analyzing their use of WeChat based on 3,051 cases from 956 families across 58 cities.
In September 2016, the number of active WeChat users over the age of 55 was 7.68 million, and in September 2017, the number surged to 50 million.
The report showed that elderly users spend around 1.37 hours on WeChat every day and have 104 WeChat friends on average.
Compared with other age groups, elderly users focus more on information and articles about cooking and health issues; at the same time, they are also more susceptible to internet rumors.
The report also suggested that many use WeChat to have more interaction with their family members. For elderly users, 23.1 percent of their WeChat friends are family members, higher than both the young (9.7 percent) and middle-aged group (16.1 percent).
Still, 2.7 percent of elderly users said they blocked their family members on WeChat.
The report said 50.3 percent of elderly users learned how to use WeChat from their children or grandchildren. It also suggested that family members should be more patient when introducing new technology to help elderly people enjoy a better digital life.
Tencent, owner of WeChat, said in May that the monthly active users of WeChat reached over 1 billion for the quarter, up 10.9 percent year on year.
Now more and more suppliers in local market using wechat for chatting. Tanndy Ltd also provide chatting service on Wechat. As WhatsApp is blocked in China and wechat become popular for trading.
Welcome to contact us
Tips: If you prefer direct call, Message or email then follow:
David: 0086-18620044981 (on WeChat, WhatsApp)
Lilian: 0086-18620045496 (on WeChat, WhatsApp)
Email: tanndy@tanndy.com
We will respond in 30mins during working time.