Casa Ceramic & Sanitary wares Mall – Most comprehensive sanitary market in China
Casa Ceramic & Sanitary Ware mall ,located in Foshan city in China. It should be the biggest, most comprehensive and most popular sanitary market in China.
Here you can find any kinds of sanitary, like shower room, basin, toilet, bathtub, bathroom accessories, taps, hardware etc. Also for quality from mid-rang to high-end. For style from simple, modern to luxury.
Here every supplier they has a big showroom with up and down, 2 floors. On the first floor, they usually put some popular & hot sales products
On the second floor, they will put some normal or big items. Some of them are manufactures, some of them are wholesalers.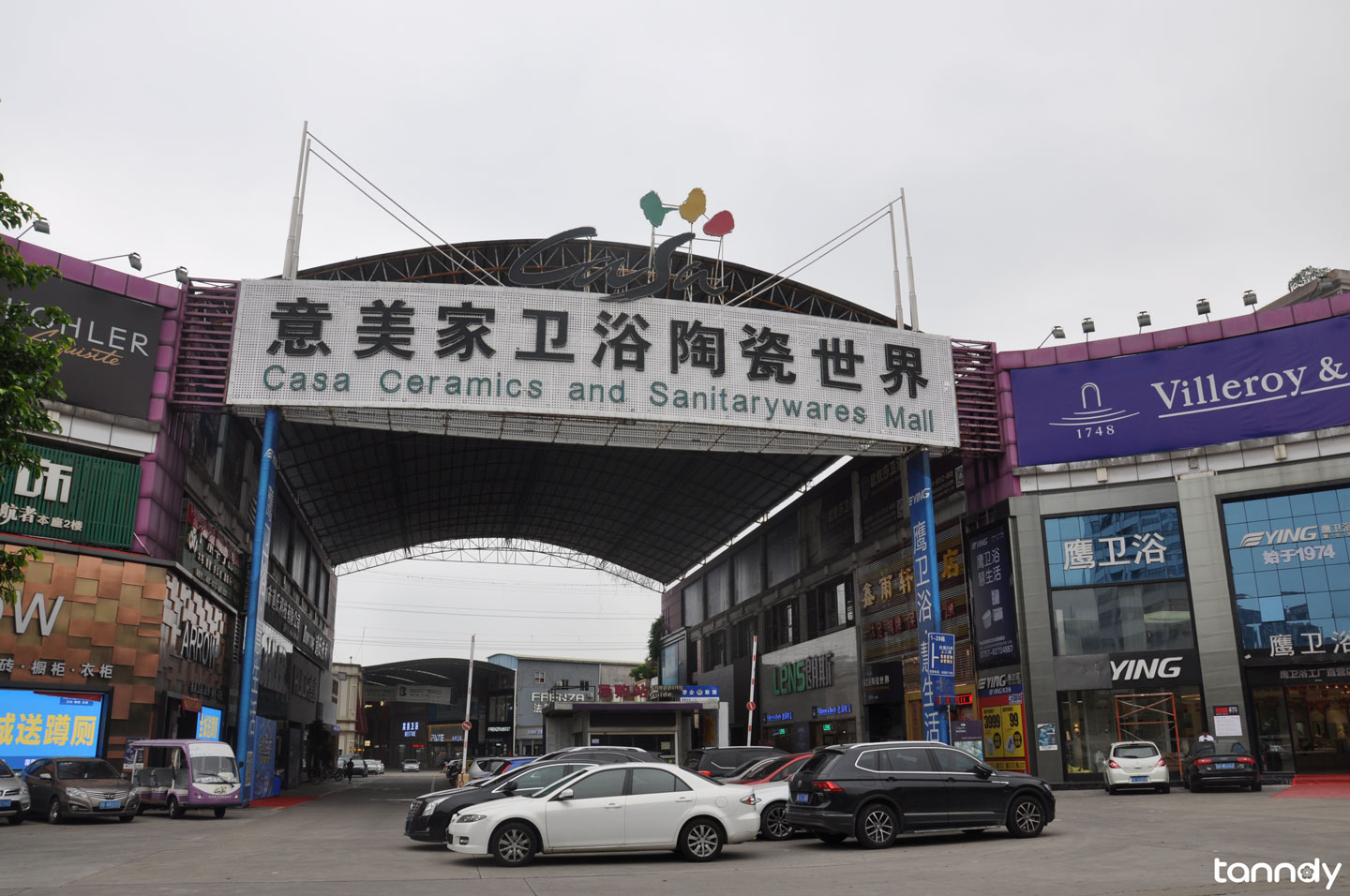 Video of the market
Comprehensive market
This market is really comprehensive. You can find all kinds of sanitary you want here. Also all the brands in China have showroom here in this market. Weather you want cheap items, mid range or high-end items, you will find them here.
Also most suppliers they put all the items in their showroom. For example, they will put toilet, basin, bathtub, cabinet, tap, hardware, accessories all together, so you can even buy all the items in one supplier's showroom.
Most Popular Market
As this is the biggest market for sanitary in China, also due to it's good location and good management, so it's well known and most people will 100% visit this market for sanitary ware. There are also some other sanitary markets in Foshan, but some of them are small, some of them are for cheap quality only.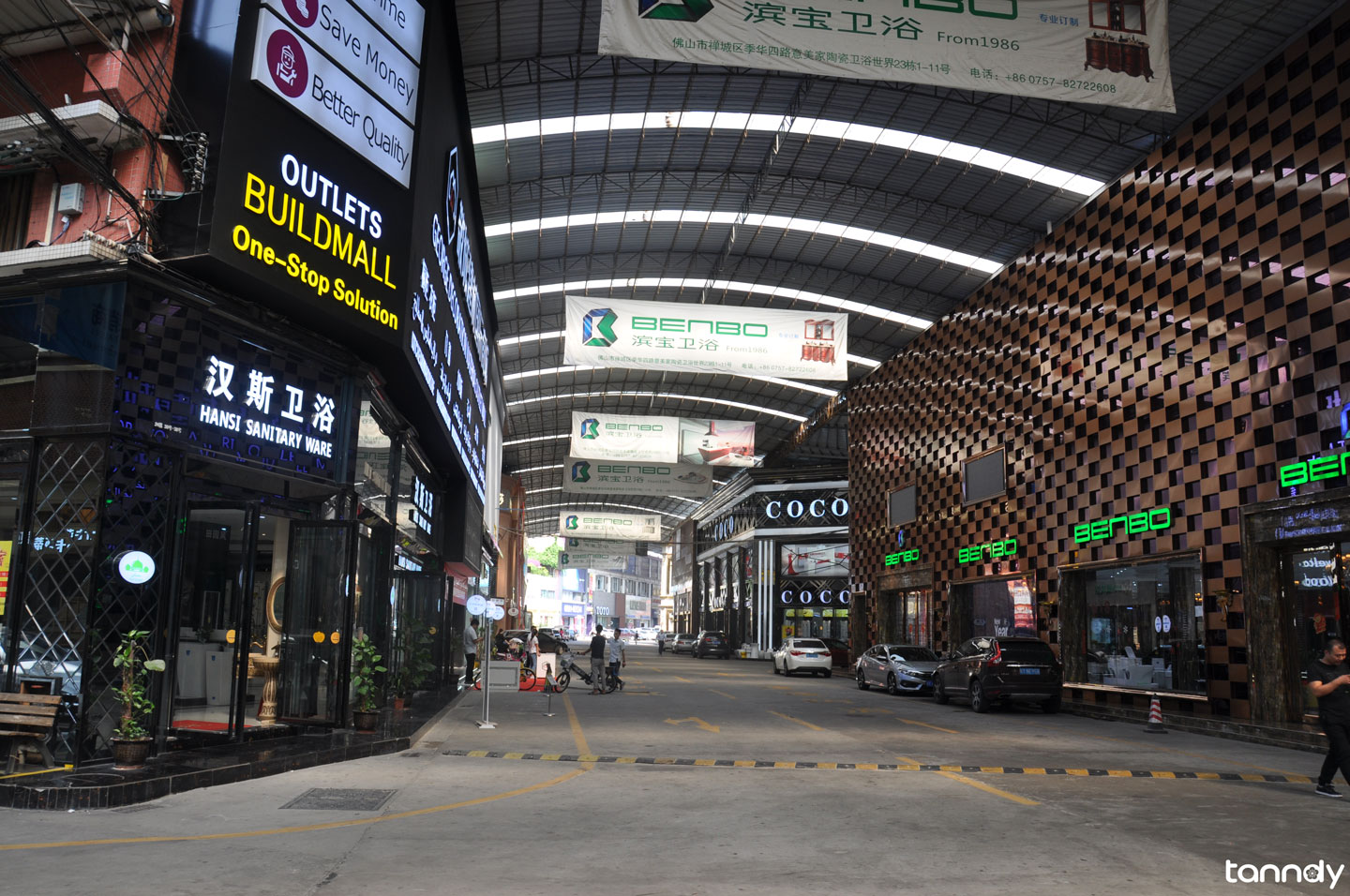 Showroom

Each supplier has a big showroom here, their showroom used to be an individual building with 2~3 floors. So normally they will put all their products into the showroom. On their first floor, they will put some hot sales and small items. Small items like bathroom accessories, tap, shower set etc. On their second or third floor, they will put some big items, like big bathtub, shower room, sauna room, cabinet etc.
High quality items
Here most suppliers provide high quality items. Like water tap, both the brand and non-brand they offer very good quality. See below picture for one non-brand supplier. All their water tap feels good quality, heavy and nice feeling. All is copper materials and the life time can last as long as 10 years.
Also the toilet, the ceramic is fired under 1300℃ and no 
defect. So here you can certainly find good quality items everywhere.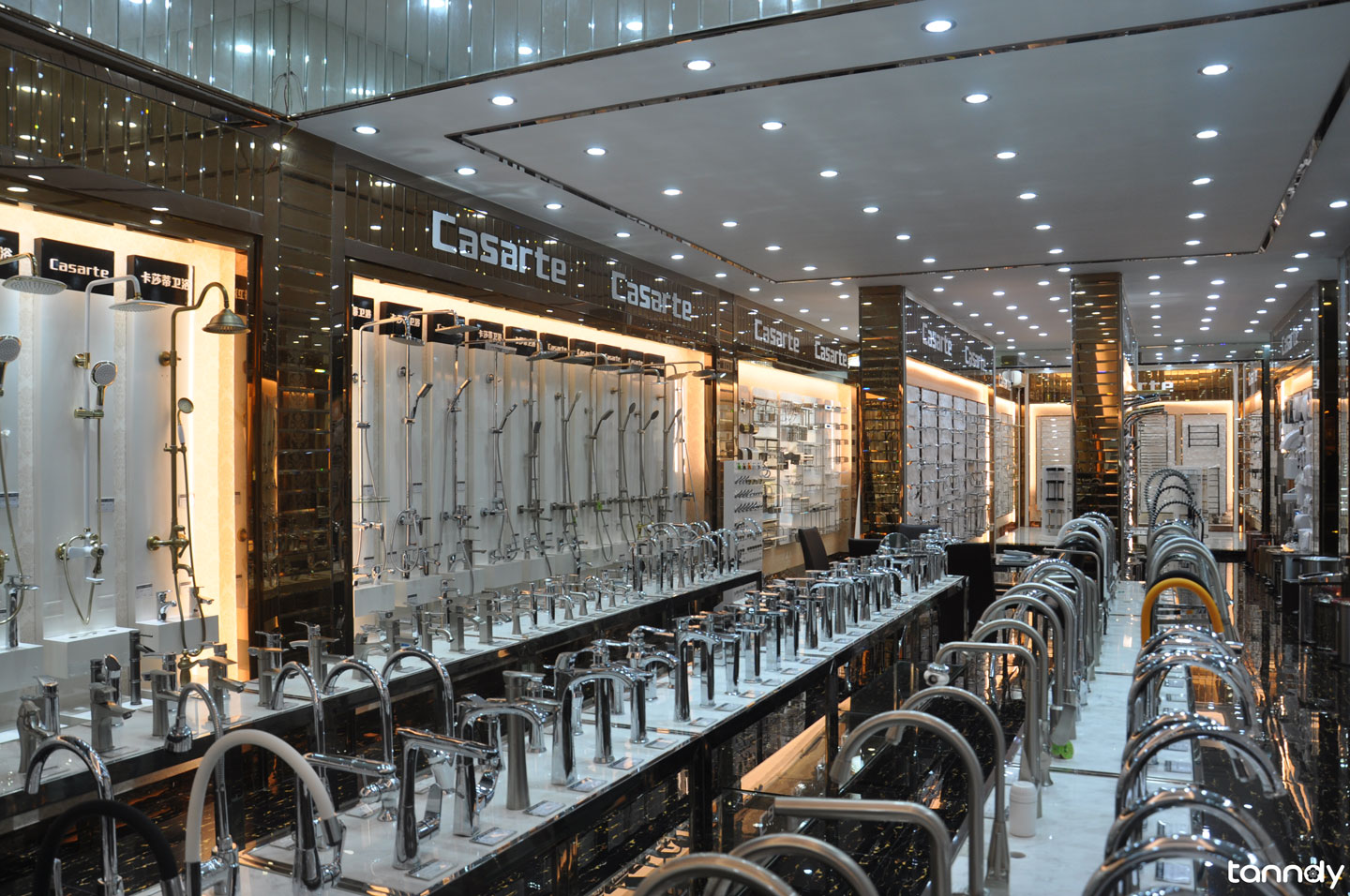 Tips
Working time: Open during 10:00am ~ 18:00pm. Open during weekend.
English: Some of them can speak English and most of them can not speak English.
USD: Few of them accept USD, most of them accept RMB.
Price & Quality: Price from low to medium. Could be competitive here as most them of are manufactures. Quality here is very good.
Picture of the market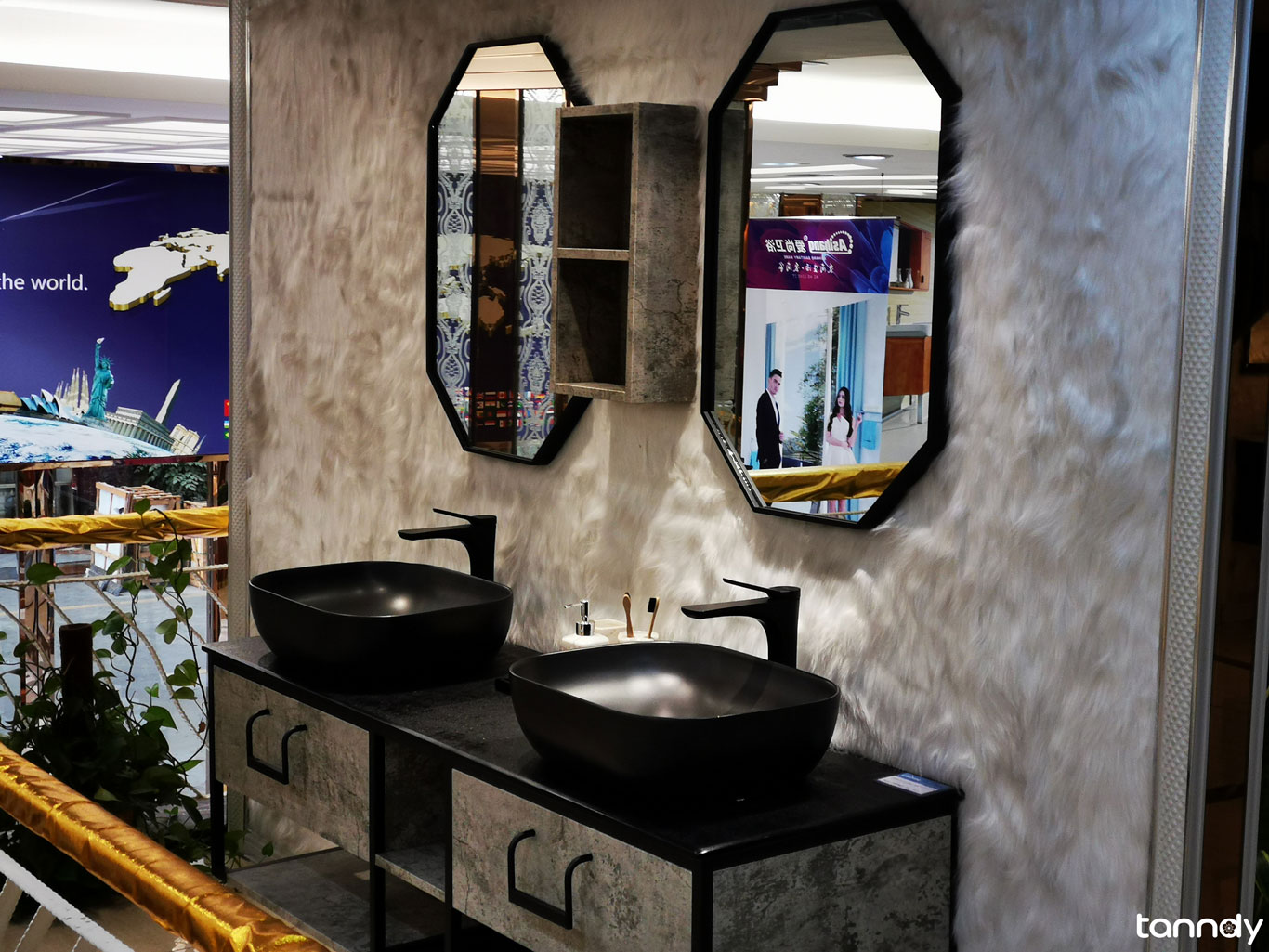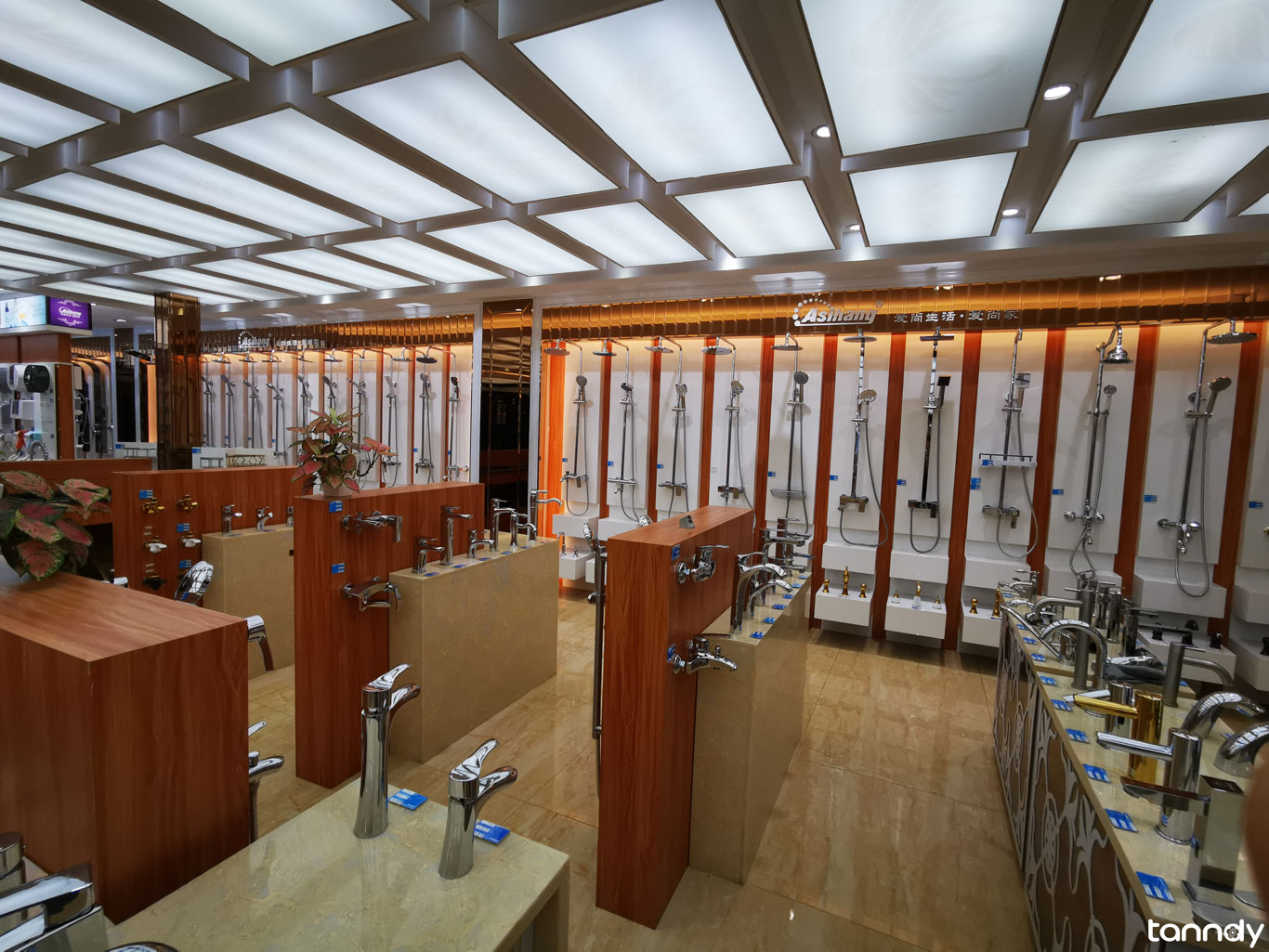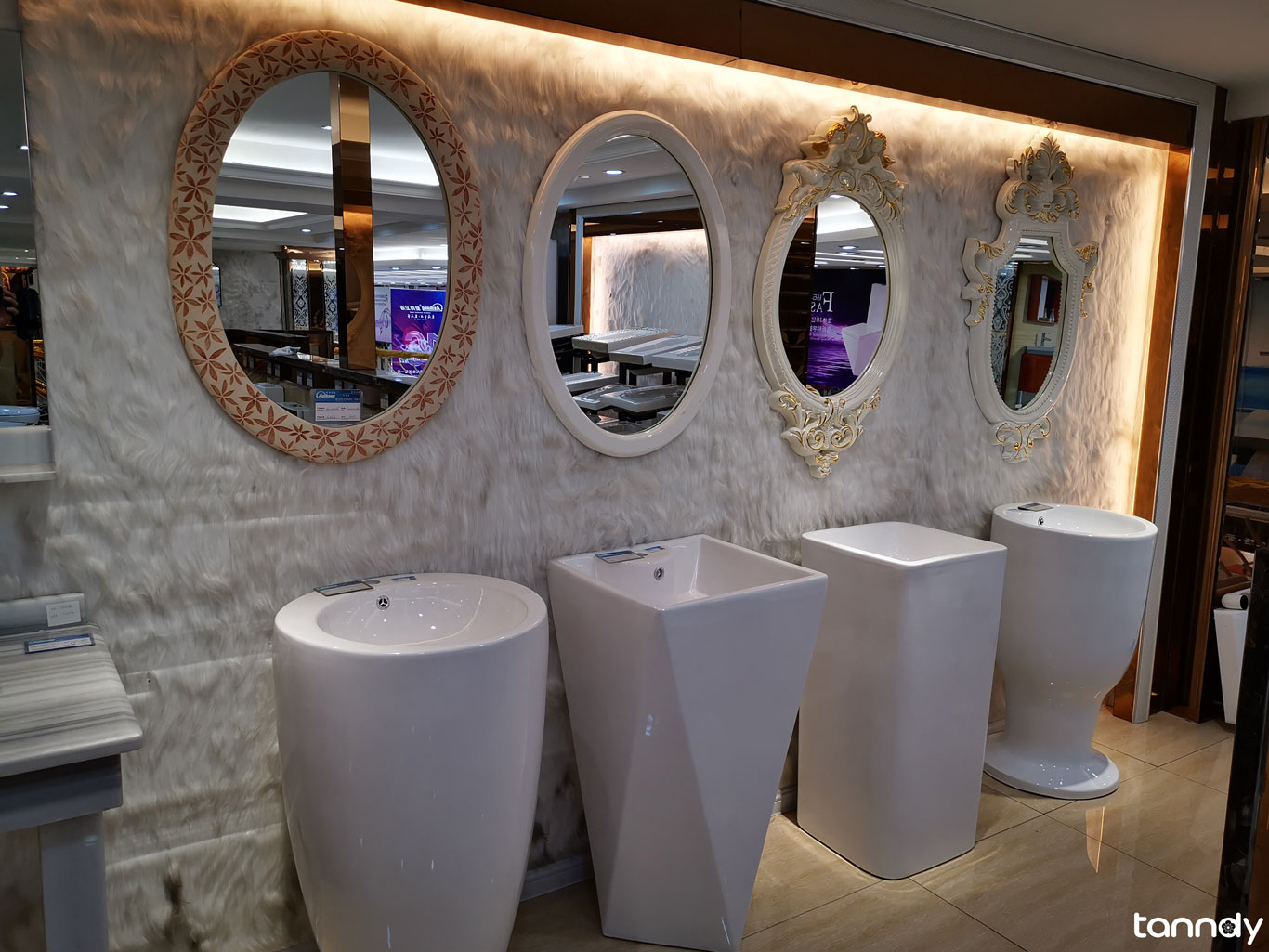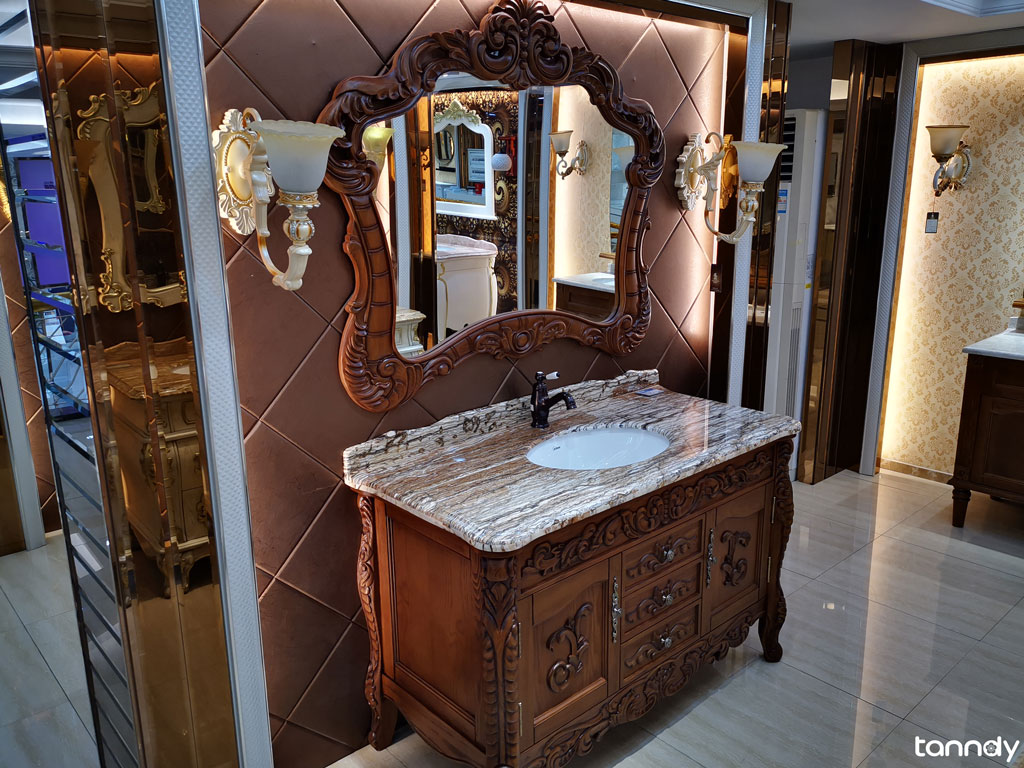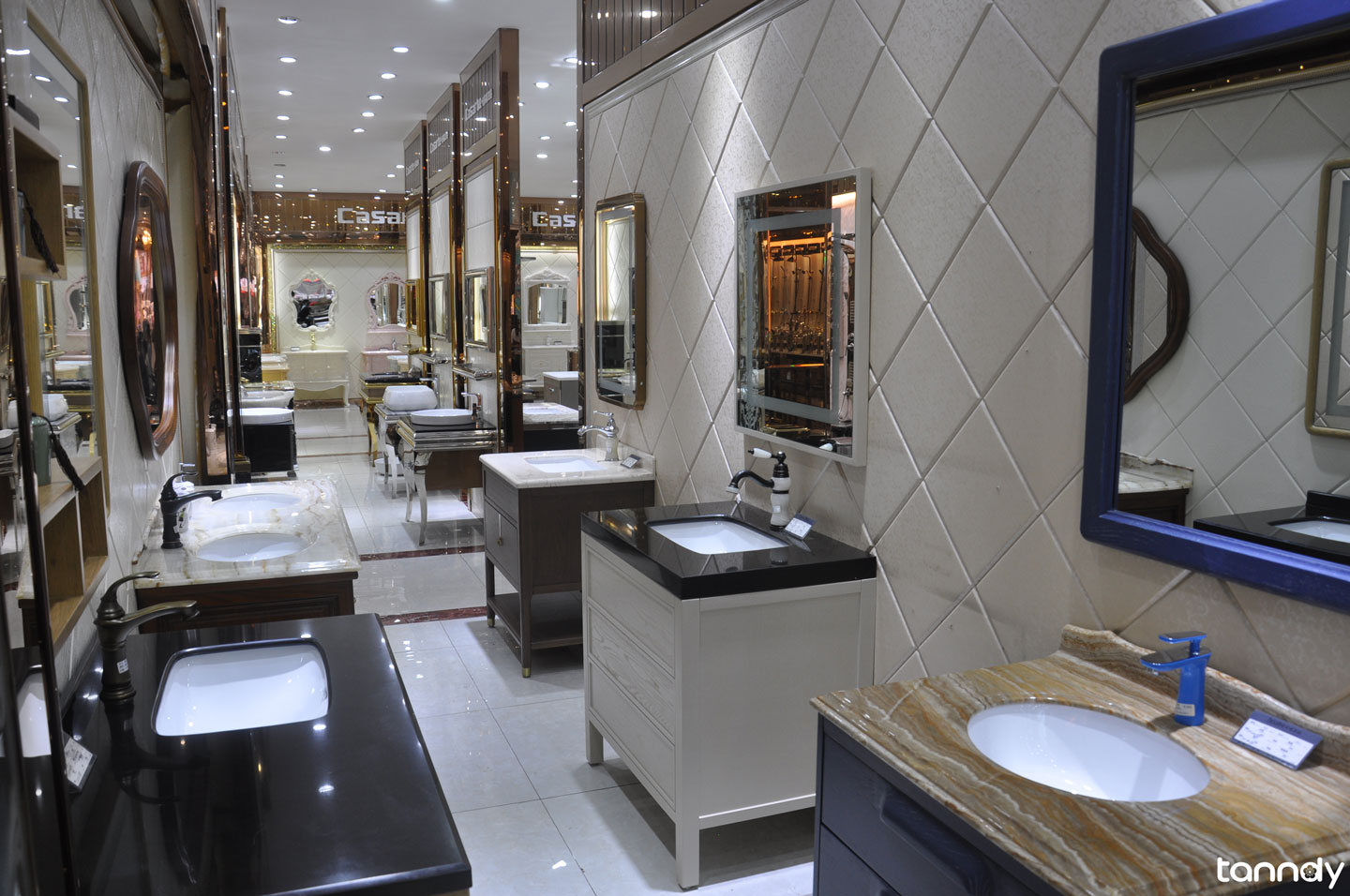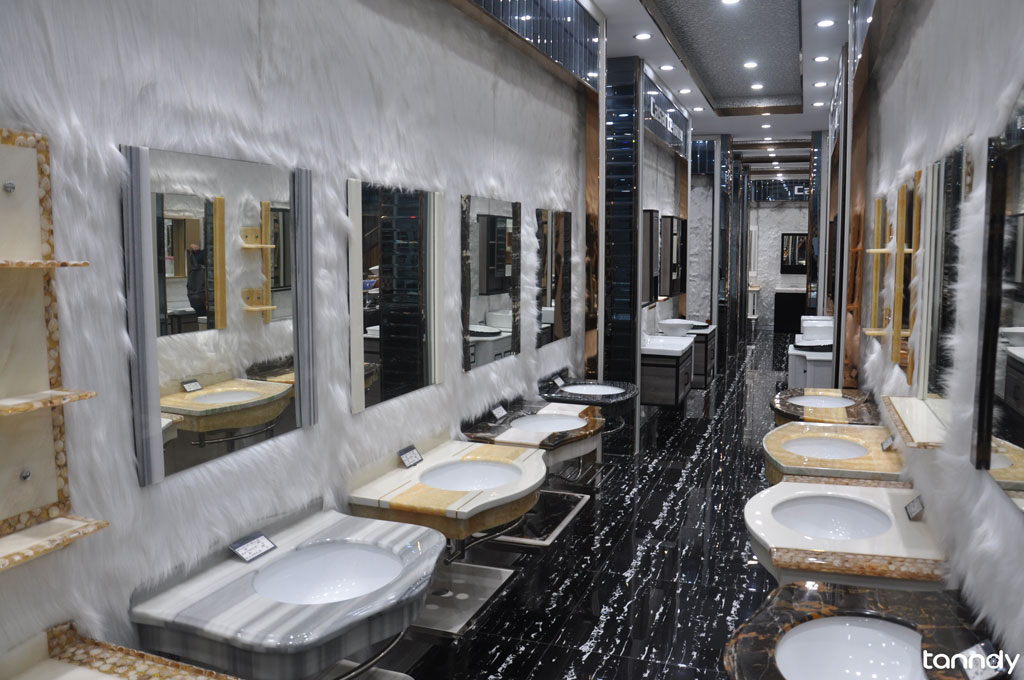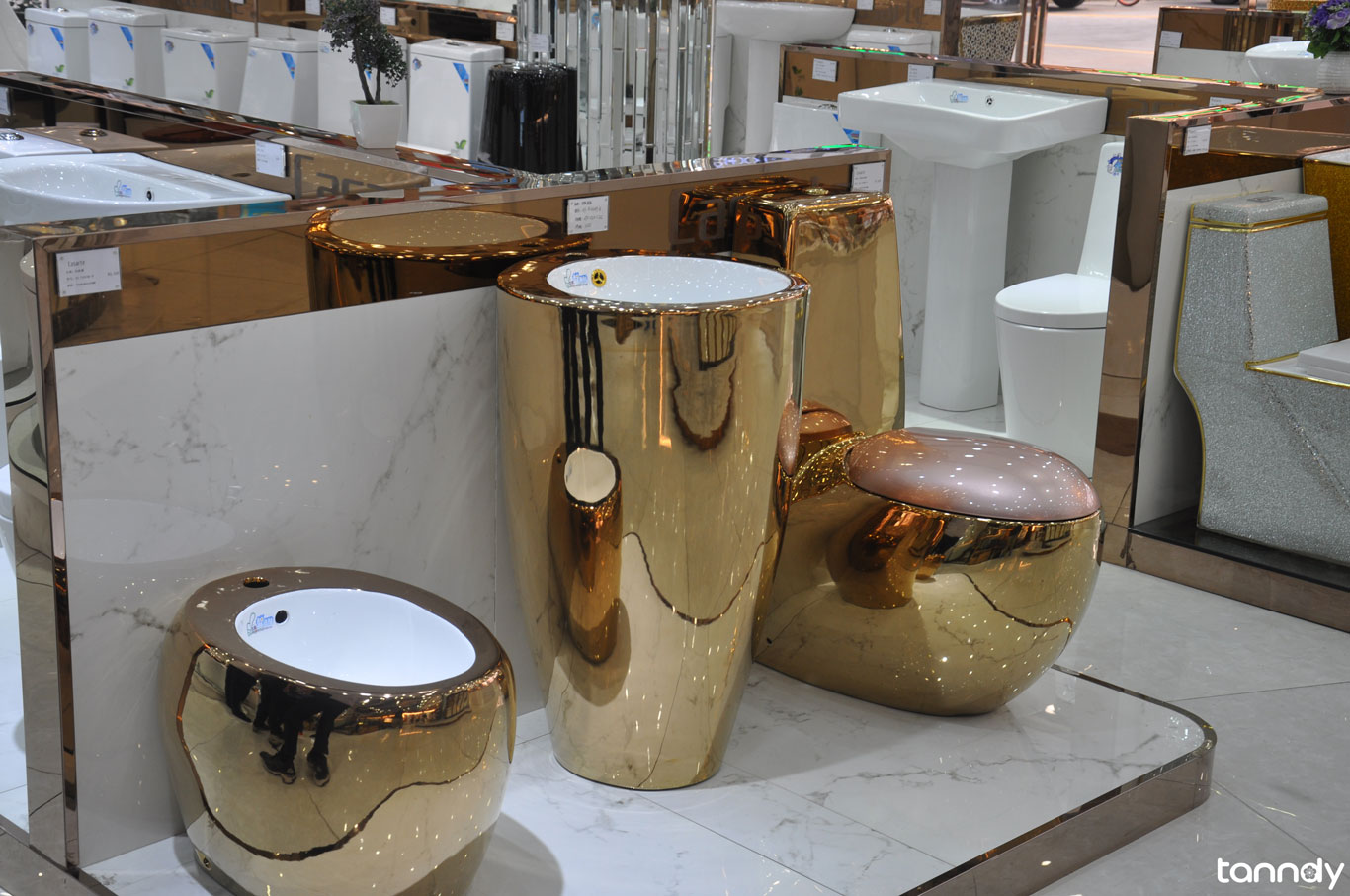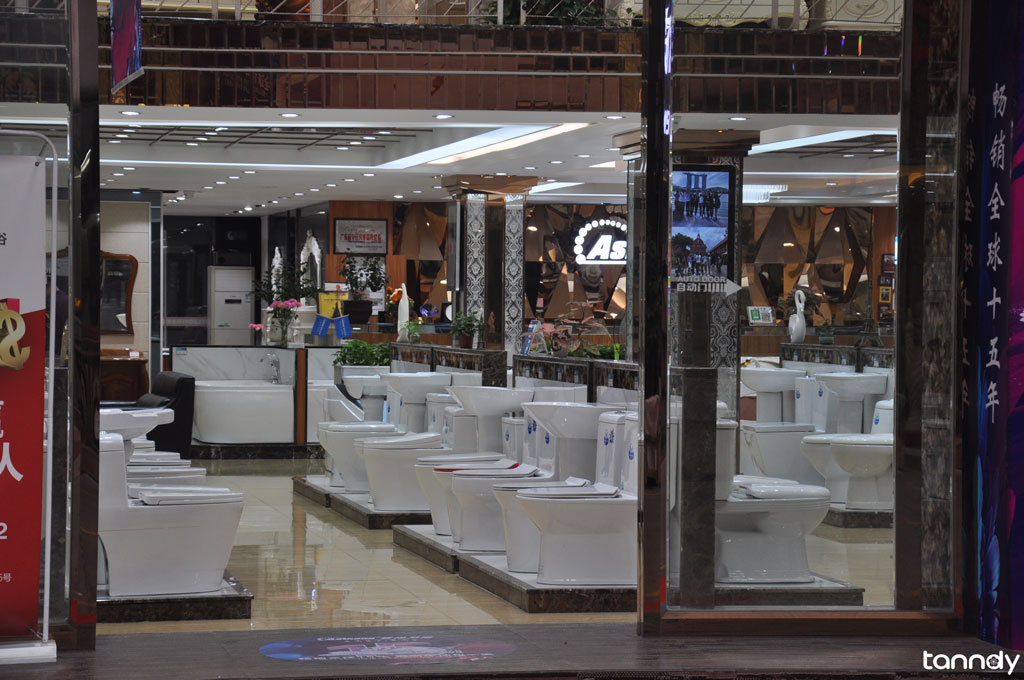 Market location
How to travel there
By Car: By car or taxi will be convenient. From Guangzhou city center to this market about 1 hour. From Foshan city center will take about 10 mins. Just show "佛山意美佳卫浴市场" to the driver. By car will cost about US$21, by taxi cost about US$18 from Guangzhou. From Foshan cost about US$2.
By Metro: Take any metro line and transfer to GF Line. Get off at Jihuayuan station and take a Taxi from there.
By Bus: Not suggested to go there by bus, not convenient and waste time.
Welcome to contact us
Tips: If you prefer direct call, Message or email then follow:
David: 0086-18620044981 (on WeChat, WhatsApp)
Lilian: 0086-18620045496 (on WeChat, WhatsApp)
Email: tanndy@tanndy.com
We will respond in 30mins during working time.