A visit to a one stop Building Materials Supplier in Guangzhou China
There are many ways to buy building materials for your house in China. You can order online or you can make a visit to China. You can buy tiles from a tile supplier, buy sanitary from a sanitary supplier, buy doors & windows from a door supplier here. In this case, you might need to visit or talk to different suppliers and do a consolidation at the end.
While there is another easier way for you to buy building materials. There are some suppliers offering one stop of different building materials in China. Here you can buy all the materials from tiles, basins, toilets, doors and windows, lighting, even wardrobe and kitchen cabinet.
Today we are going to visit such a supplier.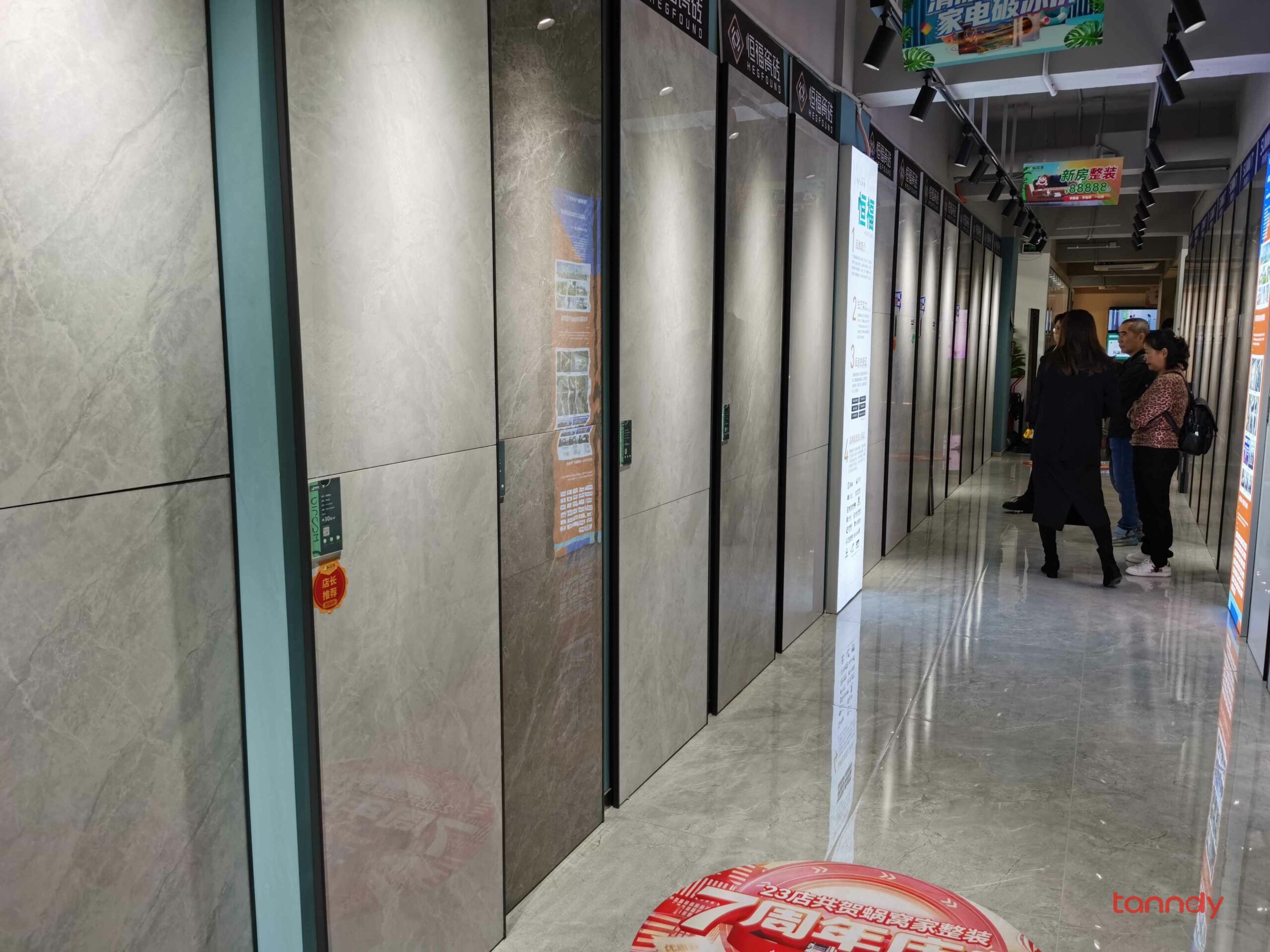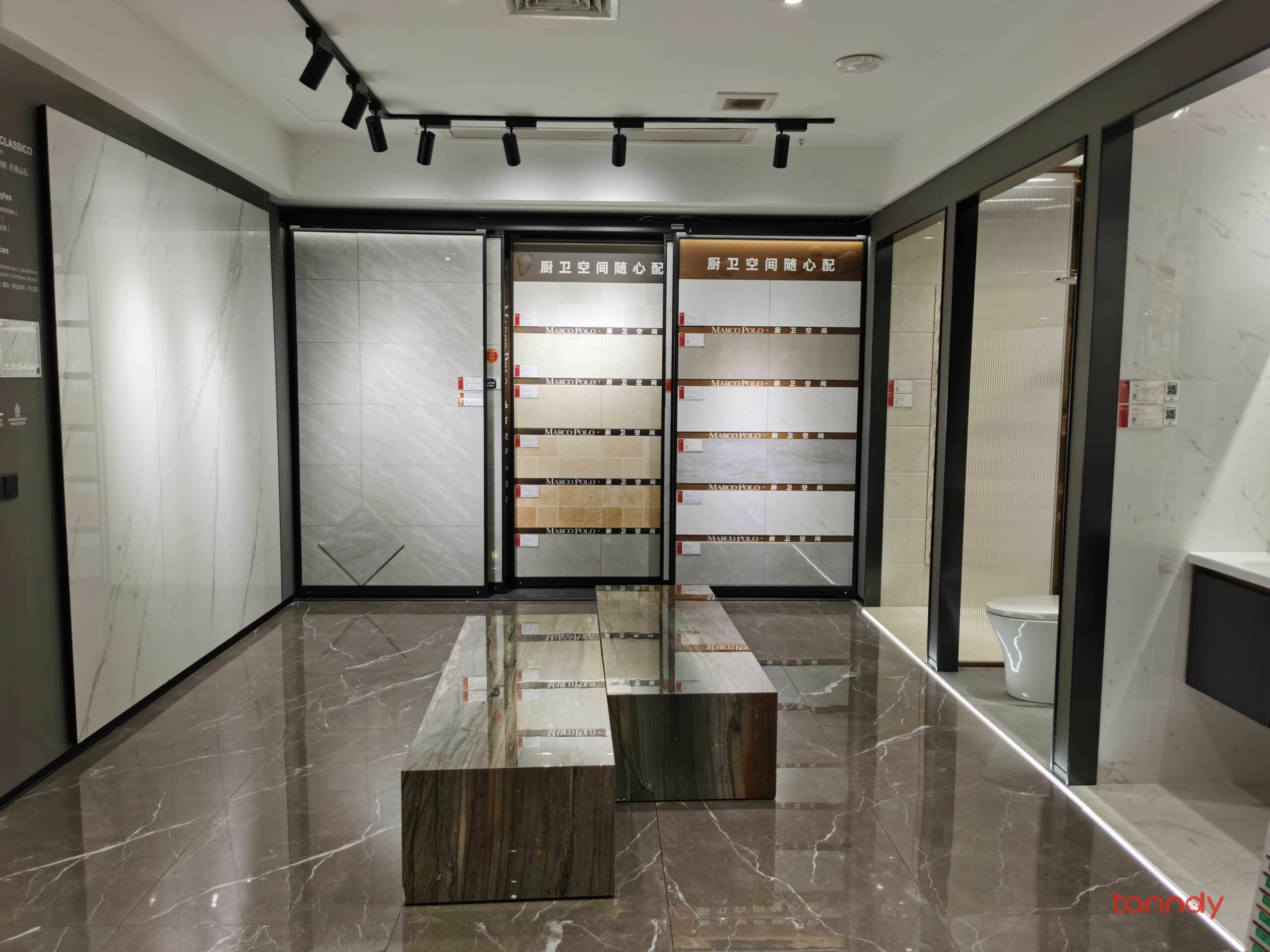 This is the section for the tiles. Here you can find different kinds of tiles in different sizes. Like floor tiles, wall tiles, bathroom tiles, full body marble tiles, ceramics and porcelain tiles.
For sizes you can find 600*600, 800*800, 600*1200, 800*1600, also small sizes like 300*600 and 400*800.
Also polished finish and matte finish.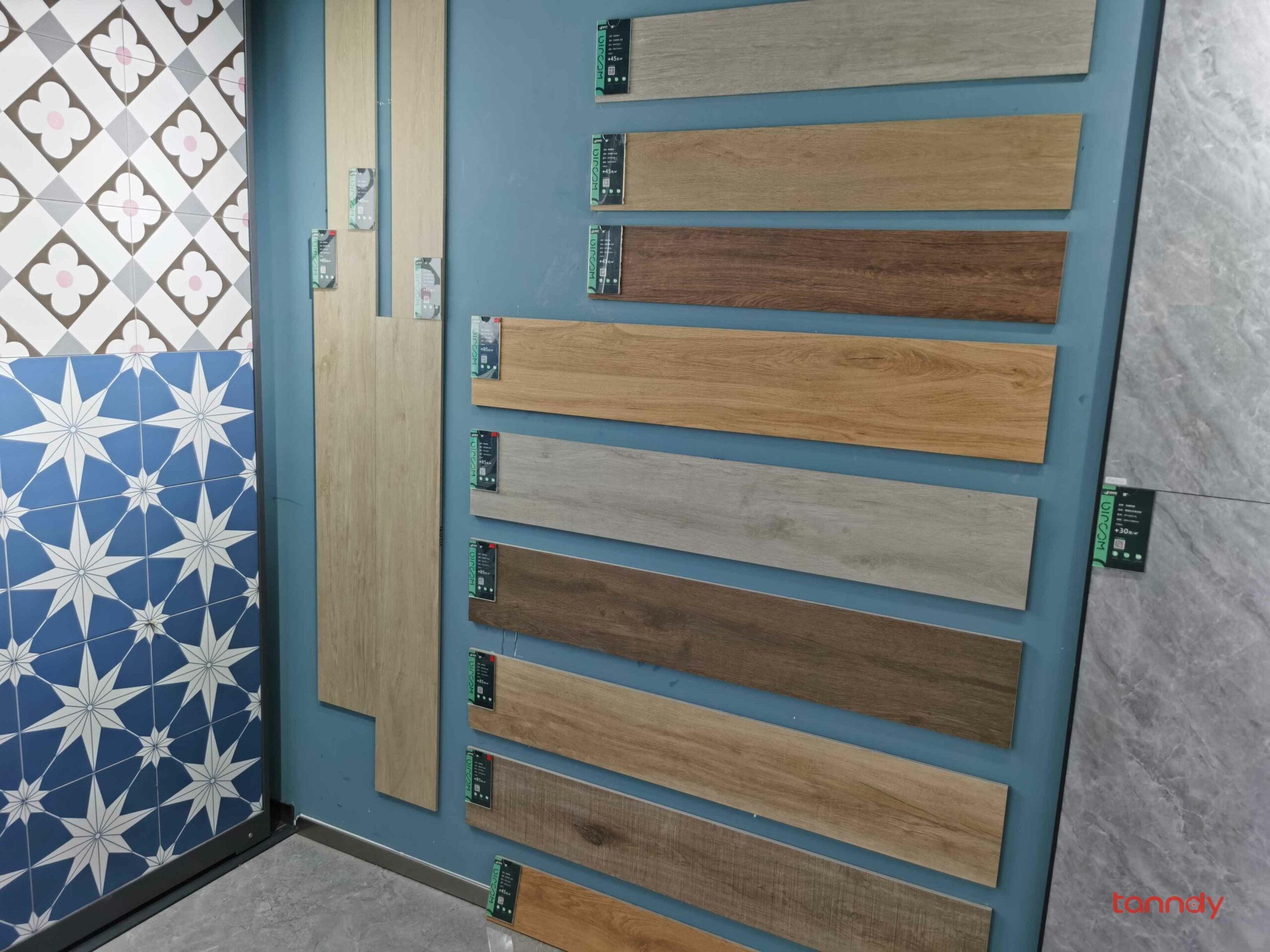 You can also find wood tiles. Those tiles look like wood but they're ceramic tiles. It will be good to use for your bedroom. They are available in sizes 15*80 and 15*90.
They have catalogs ready to send. If you would like to learn, then kindly send us an inquiry and we will send it to you.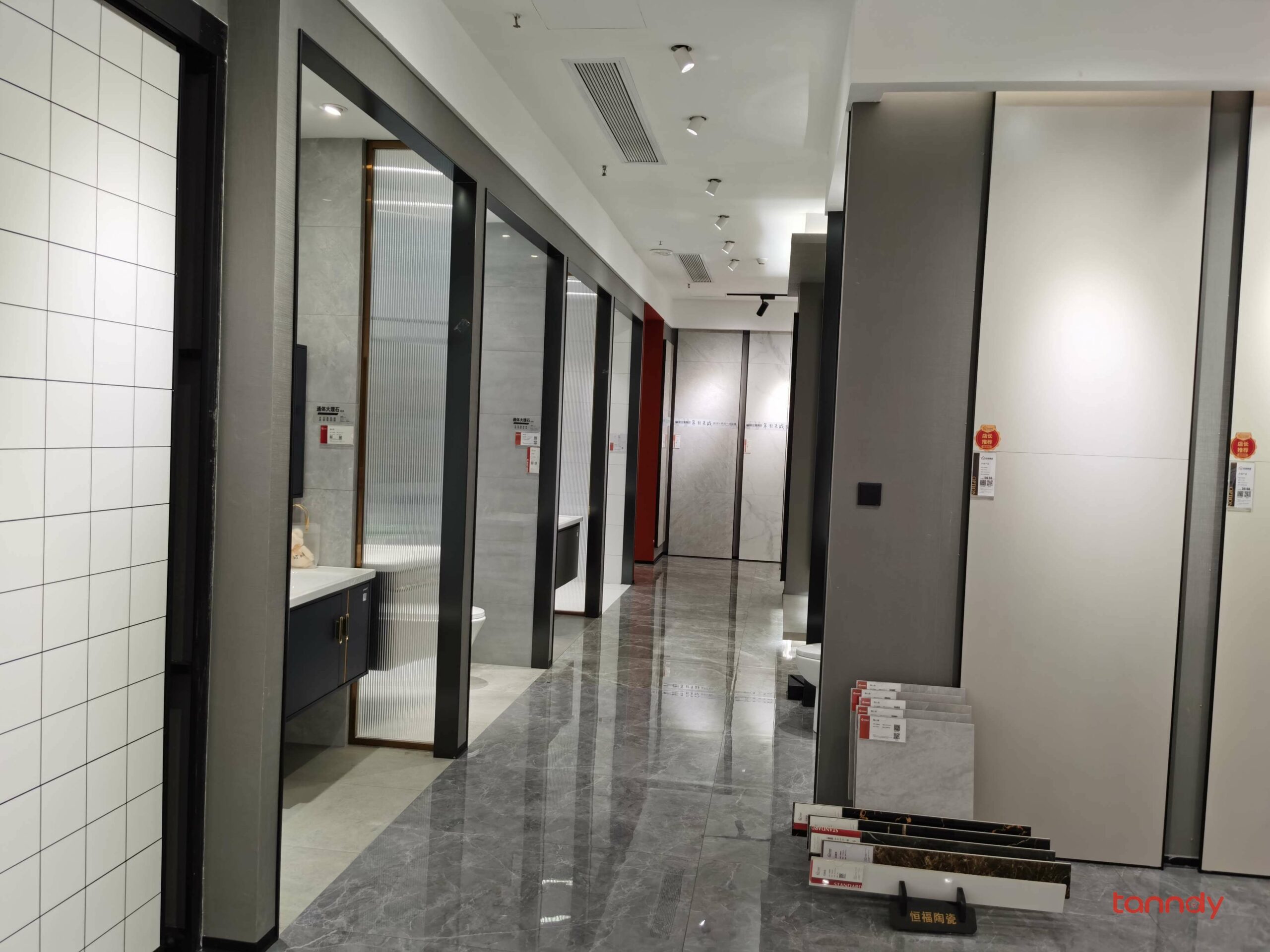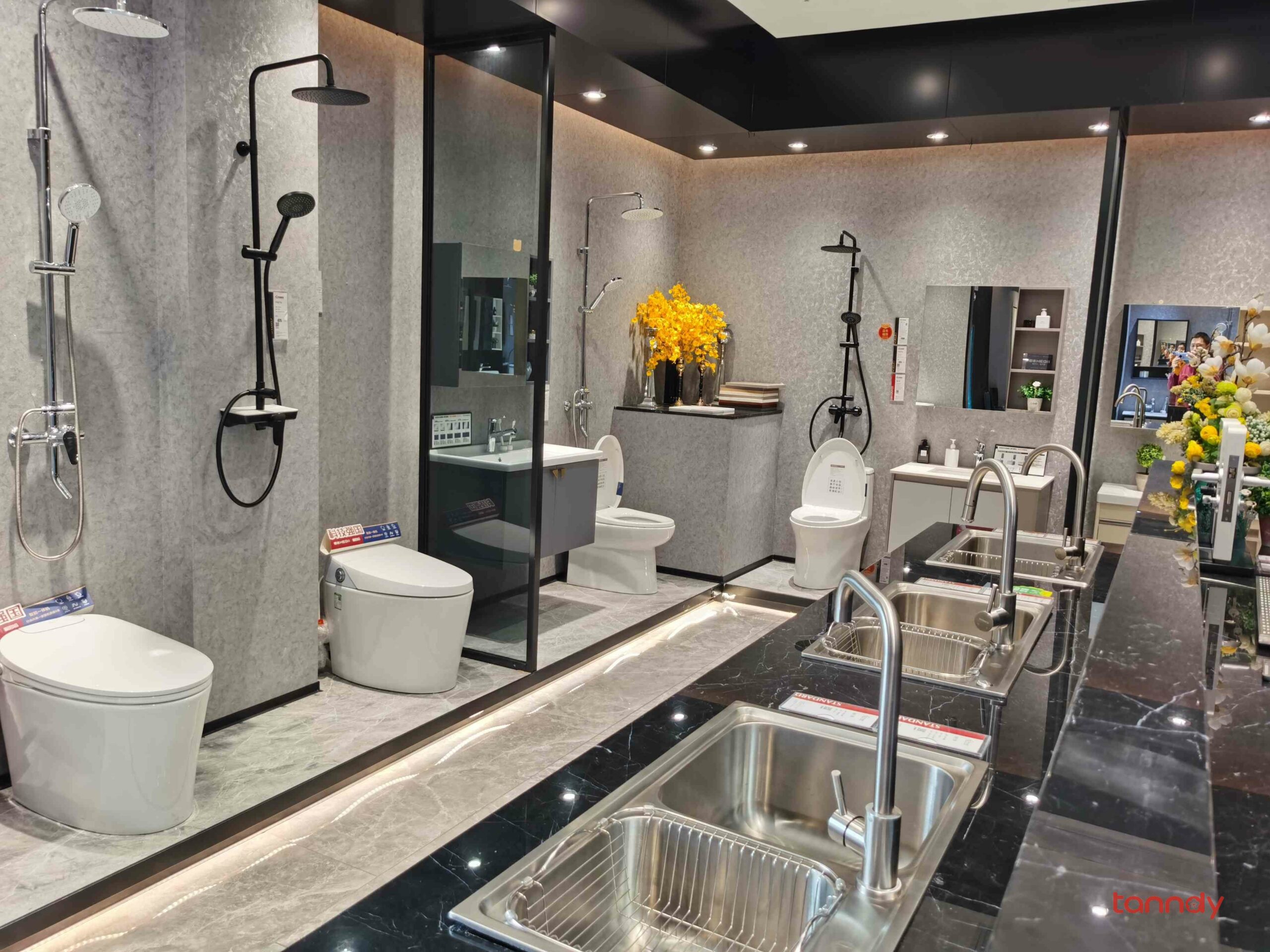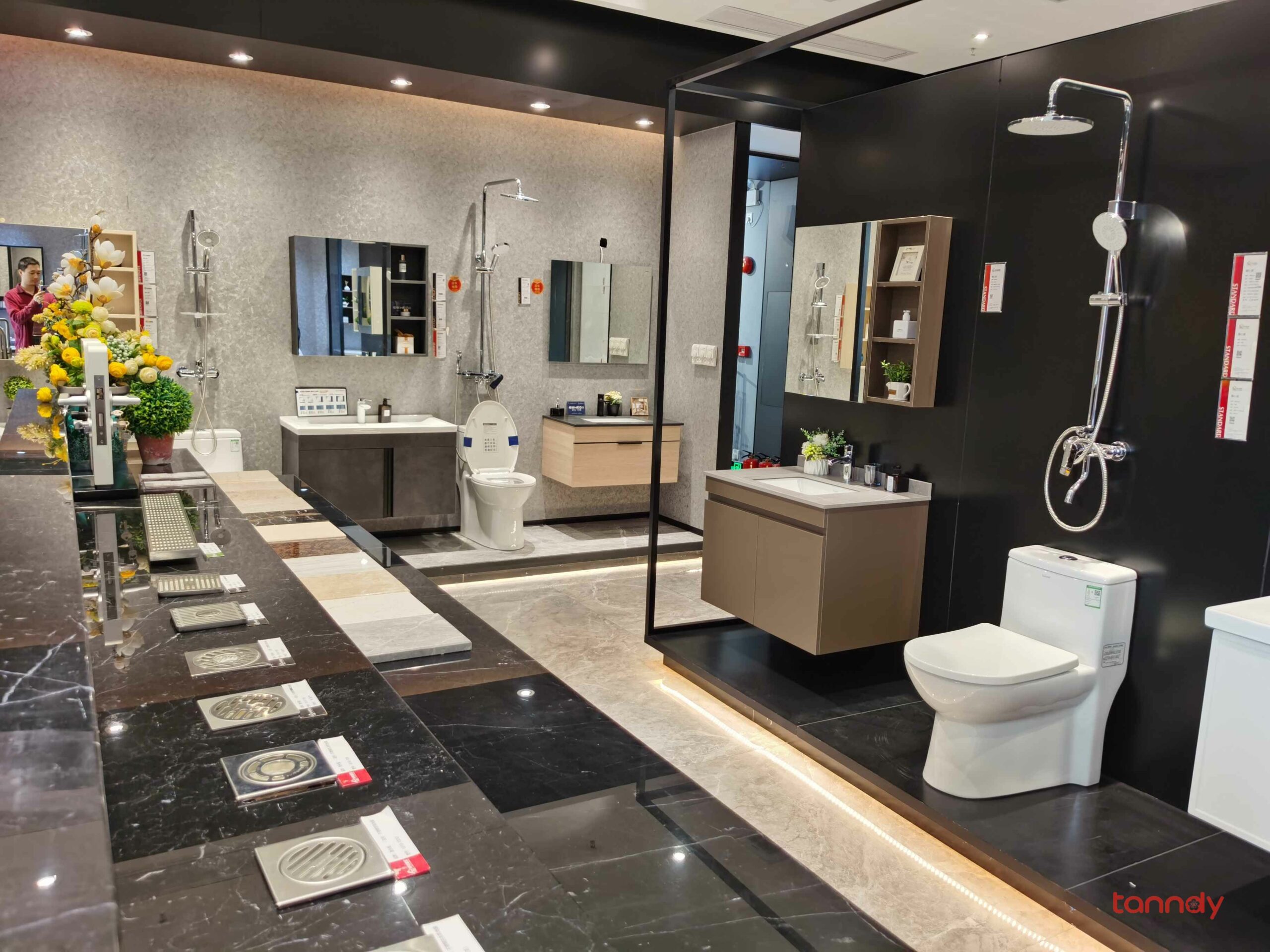 This section is for sanitary items. Here you can find items like toilet, basin, bathroom cabinet, shower, taps etc.
There are different kinds of toilets, like general types and intelligent closest tools. For the shower, there is a black finish and silver finish. For bathroom cabinets, there is modern design and simple design.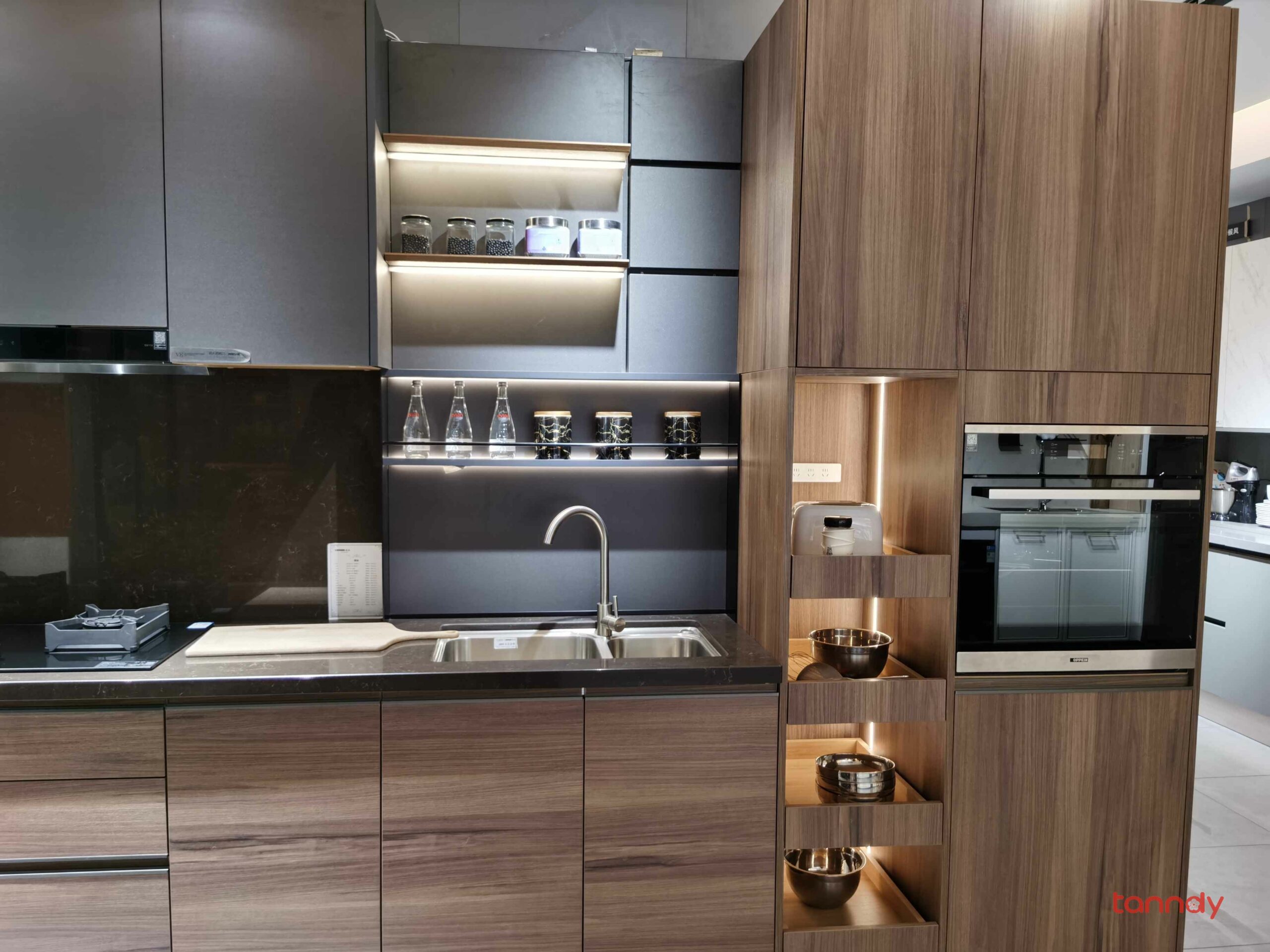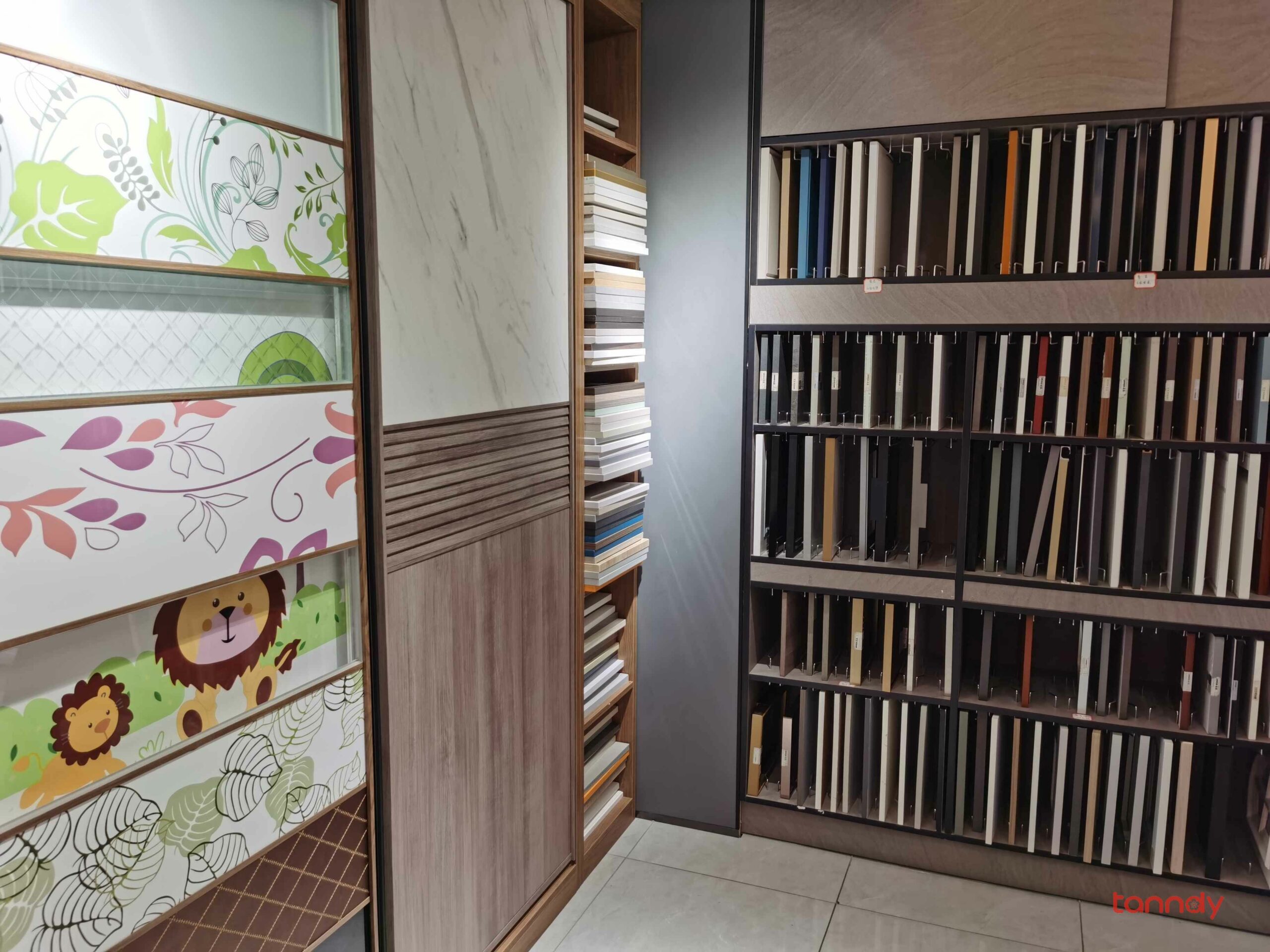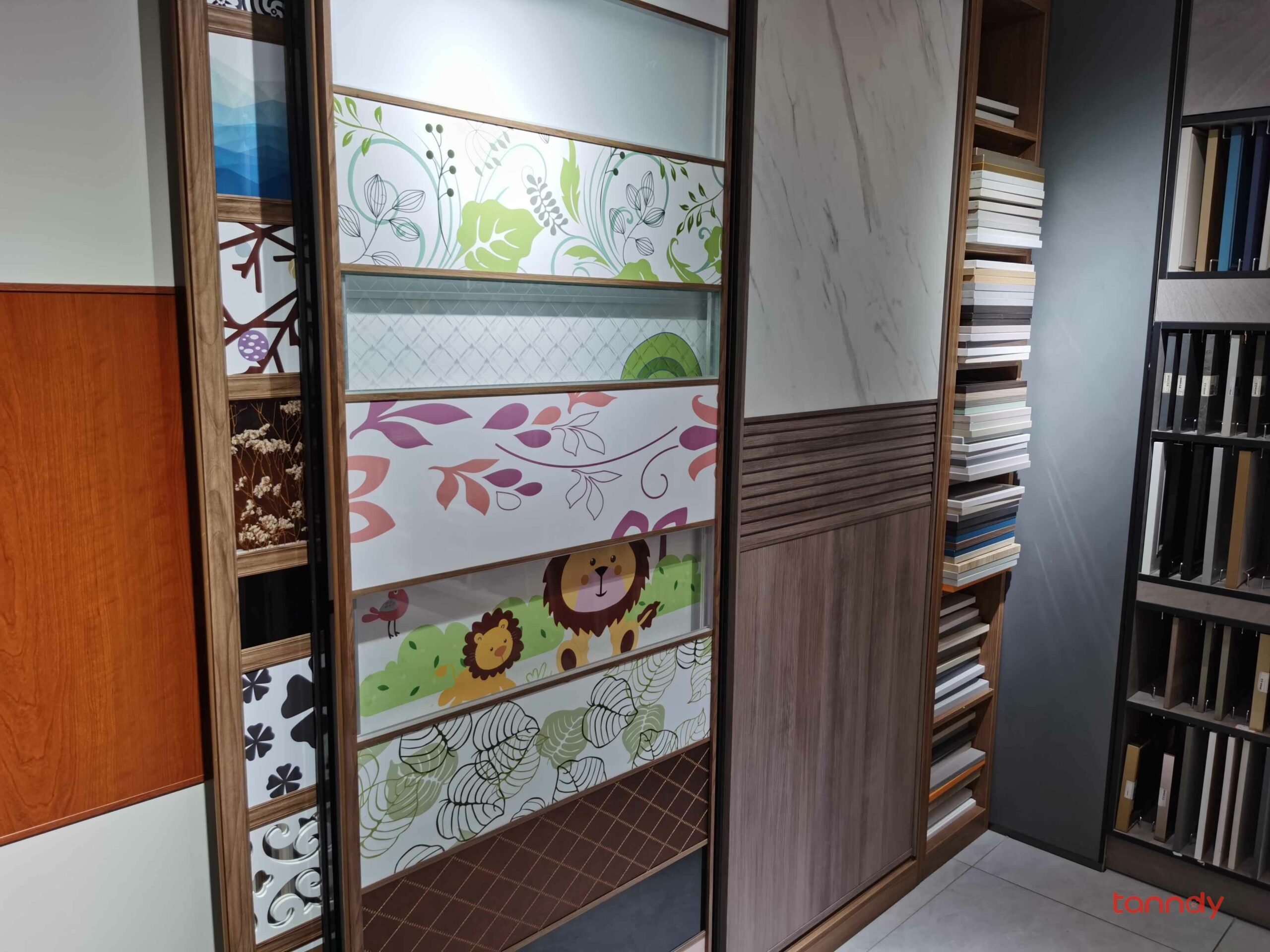 This section is for kitchen cabinets and wardrobes. We can see many different panel samples available and many colors options.
They have designers here to help you with your own size and materials request. If you have the layout, then it will be easy to work out a good solution for you.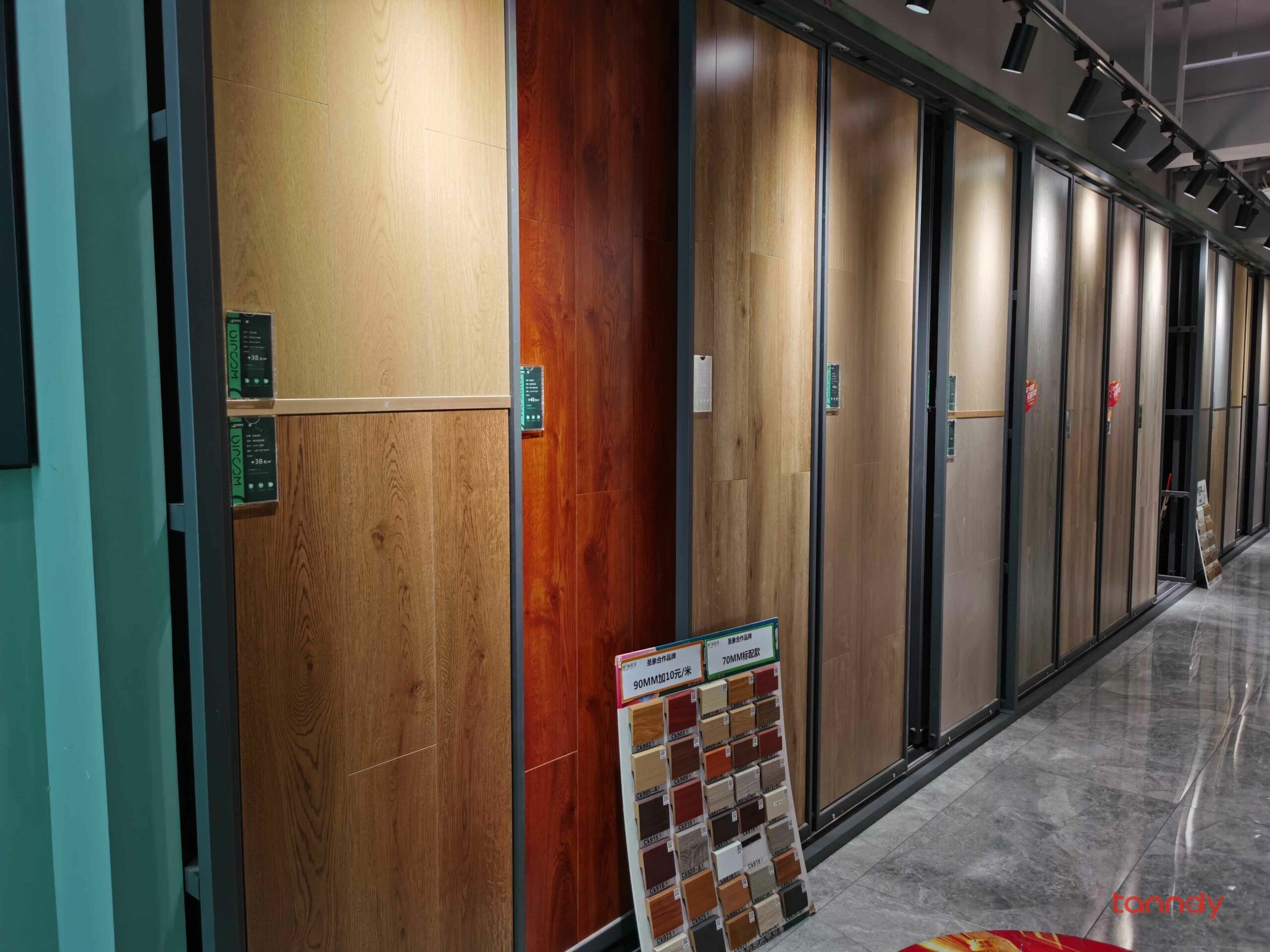 Here we also found wood flooring. They are in different sizes and different colors. If you like to see more designs then they have catalogs available.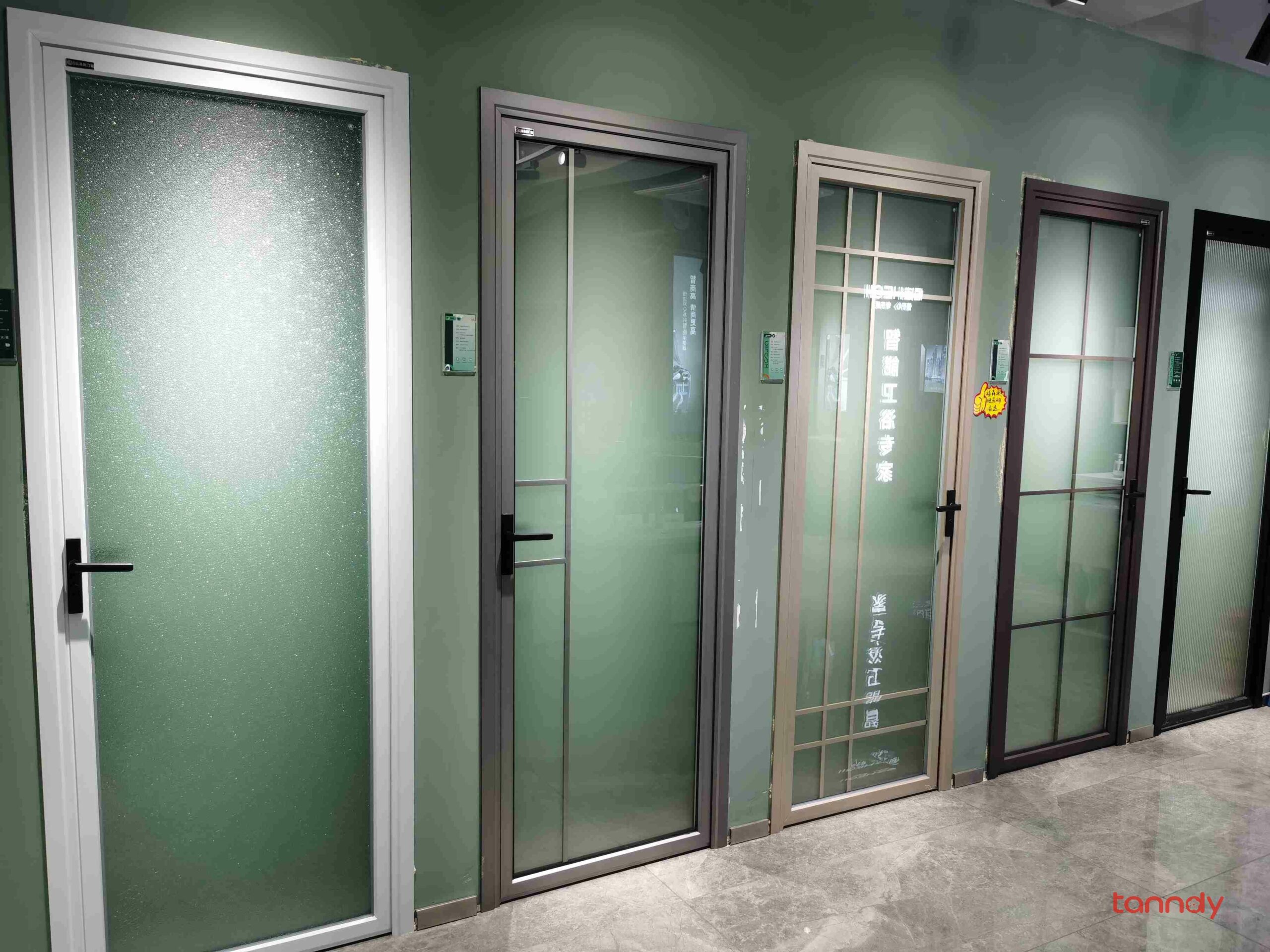 Those are glass door. The materials are made of aluminium alloy frame and glass. This kind of door is used for bathroom. I think they look really good.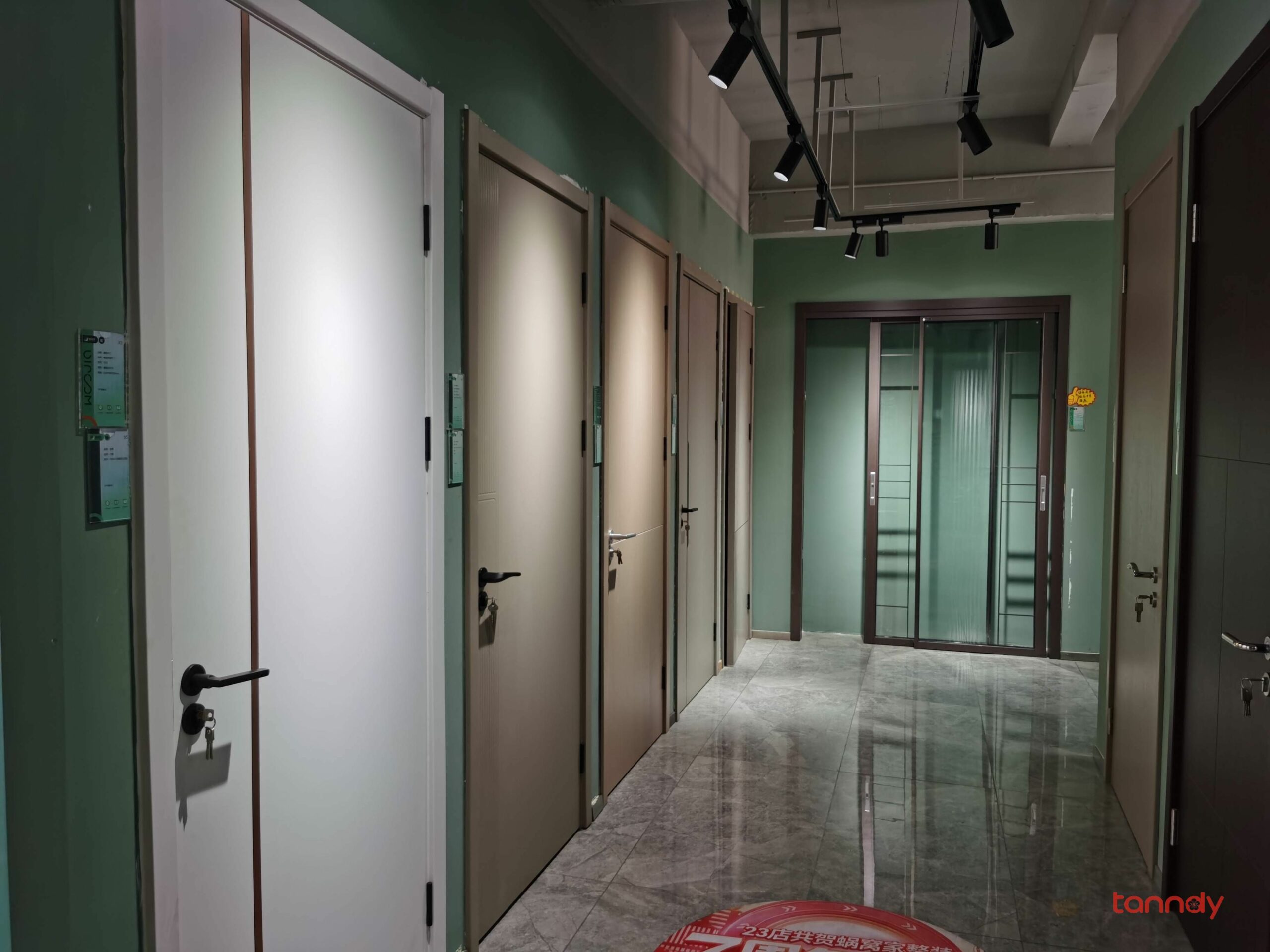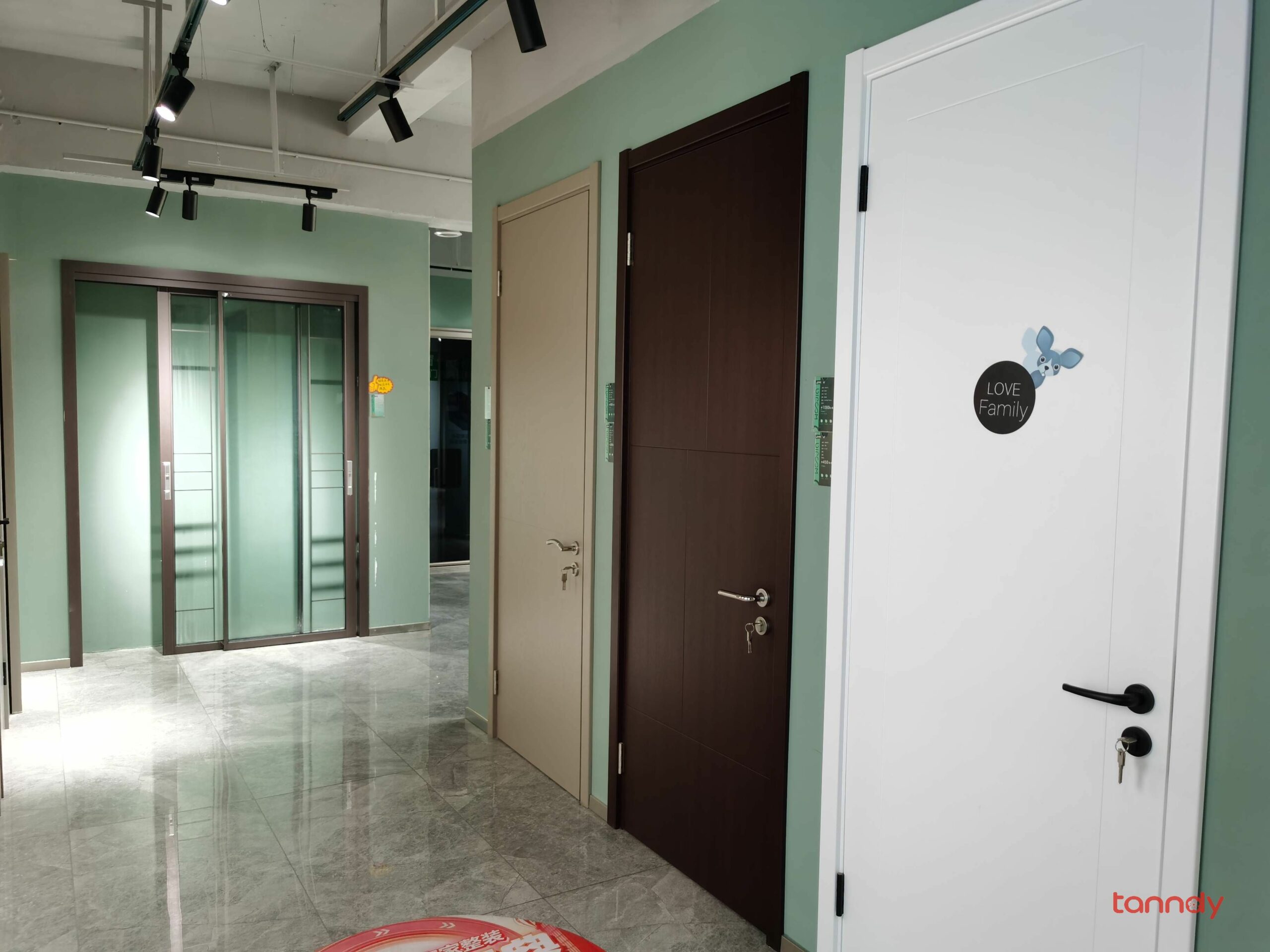 Those are wooden doors which are used for bedrooms in your house. They are in different colors and different materials. You can also change the lock as you like.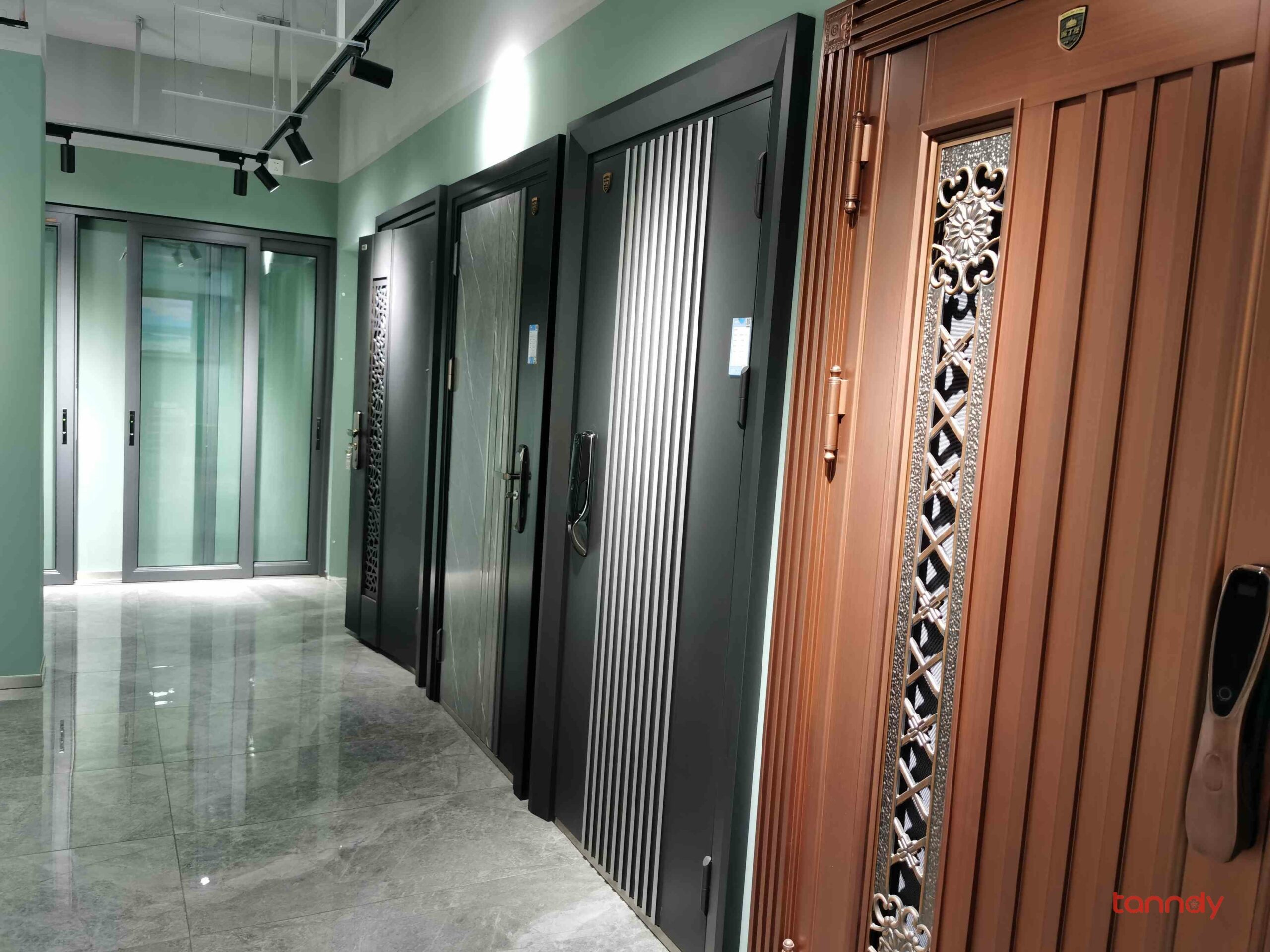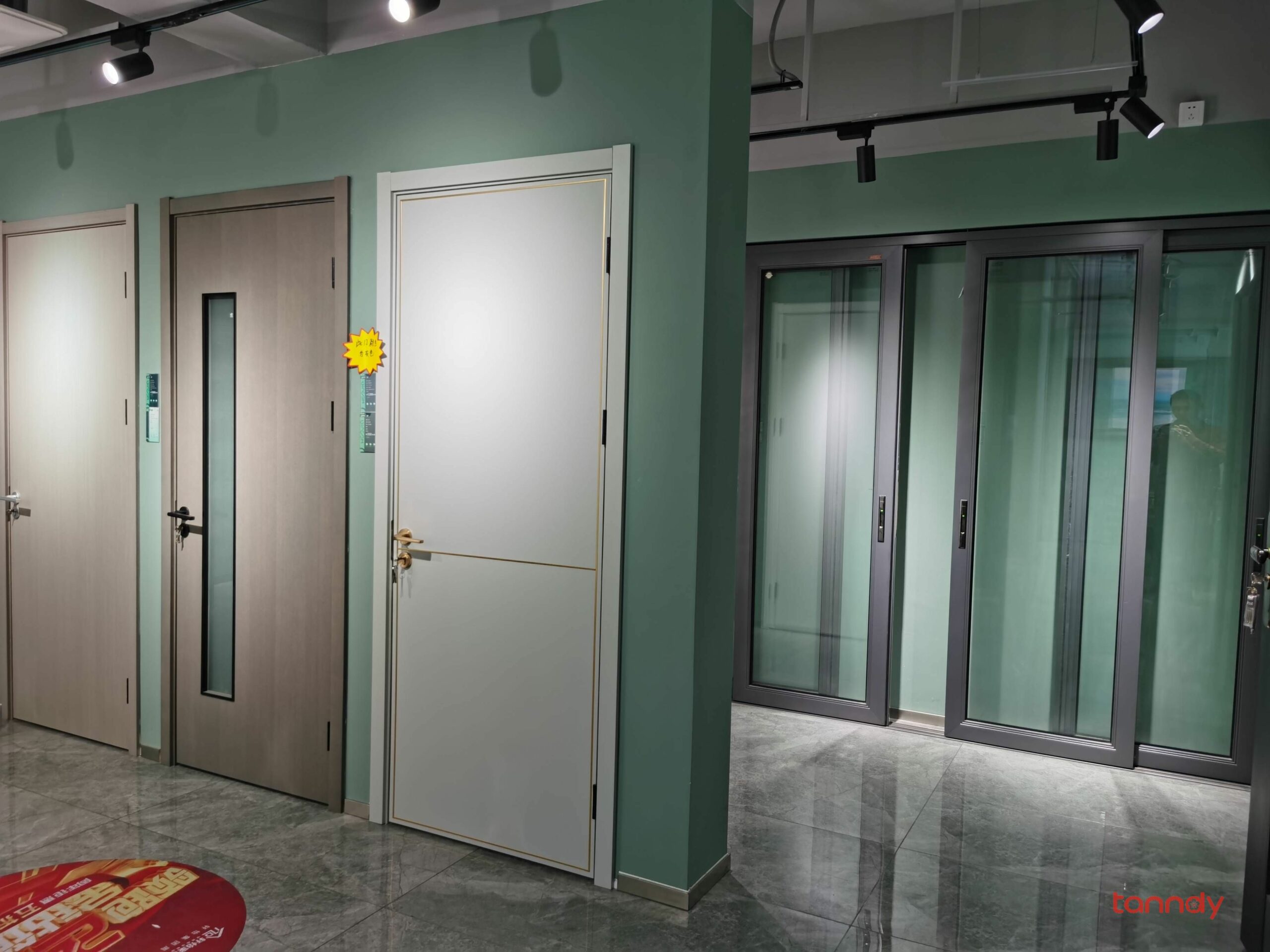 By seeing above, they really have most of the materials you want for a house. The choice is not over huge but will be quite enough to choose.
If you don't like spending time and going around to check one by one, then this could be a good option for you to see.
If you like to learn more, welcome to send us inquiry.
For Direct call, Message or Email then follow:
David: 0086-18620044981 (Call, WhatsApp, WeChat)
Lilian: 0086-18620045496 (Call, WhatsApp, WeChat)
Email: tanndy@tanndy.com
We will respond in 30mins during working time.