A Maersk container ship caught fire in the Arabian Sea near Lakshadweep Islands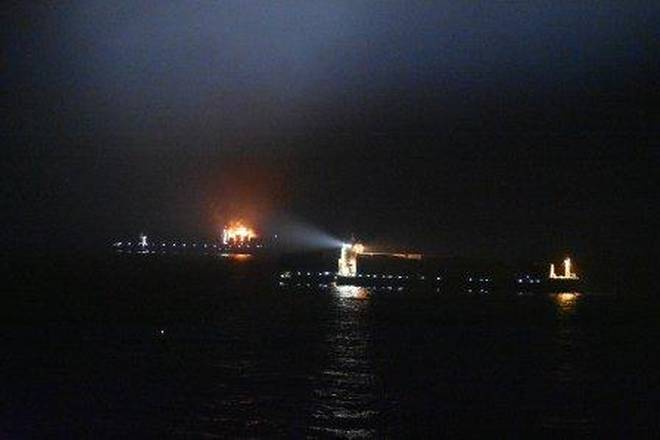 A Maersk container ship, with 27 crew members on board including 13 Indians, caught fire in the Arabian Sea near Lakshadweep Islands last night, the Indian Coast Guard (ICG) said today.
Four of the ship's crew members are missing while the others have been rescued, it said.
The 330-metre-long Maersk Honam, which was en route to Suez from Singapore caught fire last night with flames from the main deck of the ship rising up to its bridge, a height of about 25 metres, it said in a statement.
The vessel reported an explosion and fire on board and requested immediate assistance.
The ship was at a distance of 570 kms (340 nautical miles) from Agatti in the Lakshwadeep Islands.
The Coast Guard has pressed into action its assets for the rescue operation, it said.
"The ship had 27 crew members on board, of whom four are missing. Out of the 27 crew members, 13 are Indians including the captain of the ship," the ICG said.
Merchant Ship MV Als Cicero reached Maersk Honam at about 11.25 pm and rescued 23 crew members. The remaining four are missing, the ICG said.
The crew has abandoned the ship as the fire spread beyond control, it said.
After getting information about the mishap, the Maritime Rescue Coordination Centre (MRCC) in Mumbai immediately alerted all the merchant ships near the location through the satellite-based communication network, the International Safety Net (ISN), ICG said.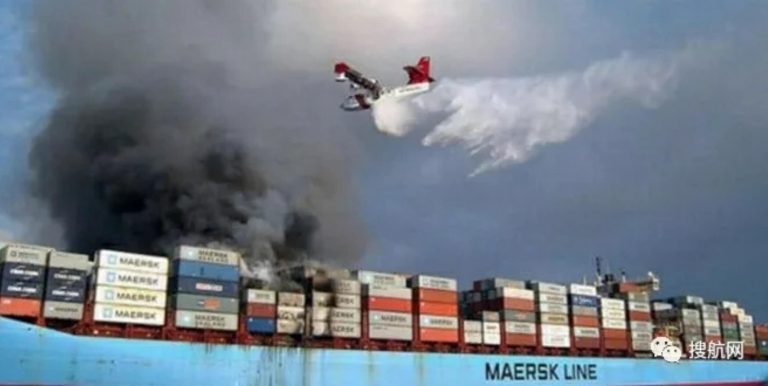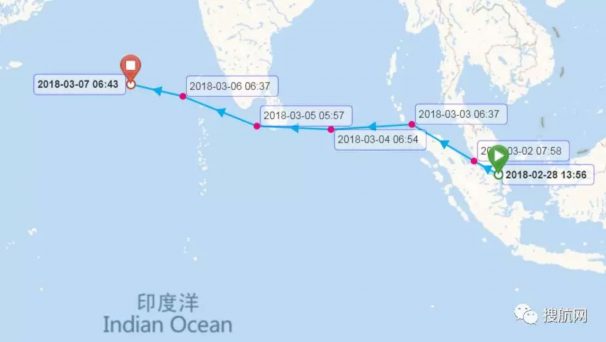 "The search operations are on and the Coast Guard assets have been pressed into action," said Inspector General K R Nautiyal, the commander of the Coast Guard West region.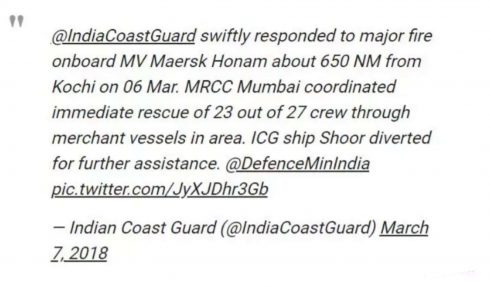 "It is our priority to save and rescue the four missing crew and also continue our efforts to salvage the vessel with the assistance of specialised vessels, which are being arranged," he added.
Tanndy Ltd always buy insurance for the cargo either by sea or by air. This will help to protect the goods during transportation. When there is any accident caused, the insurance will protect the clients benefit.
Tips: If you prefer direct call, Message or email then follow:
Lilian: 0086-18620045496 (on WeChat, WhatsApp)
David: 0086-18620044981 (on WeChat, WhatsApp)
Email: tanndy@tanndy.com
We will respond in 30mins during working time.