3 ways to buy building materials & furniture from China
When people are thinking to buy building materials for their house or project, they might think to buy from local market or buy from China. As most materials come from China, so it will be good to buy from China directly, to have better price, better quality and flexible options.
How to buy building materials from China directly? There are 3 most recommended ways, pay aphysical visit to China, buy from Alibaba, buy from a online store. Whats the difference between them and how to manage properly? Which one is best? Lets tell you today.
Pay a physical visit to China
This could be the most recommended way for you as long as you have the time and traveling budget.
When you are here, you can see many suppliers not only the wholesaler but also the factory. For example the doors, there are many doors suppliers in the building materials market and its easy for you to see and compare. You can touch to see the right quality you want, you can also talk to the suppliers for any customization like sizes, color, pattern. Its really convenient and flexible for ordering.
Also, you can touch the right materials, right quality. What you see is what you got. Its not like online pictures, what you seen is really beautiful, but its not 100% what you expect from the picture.
Whats more, its really easy to discover good price here as there are many factories. Also you can bargain with them face to face.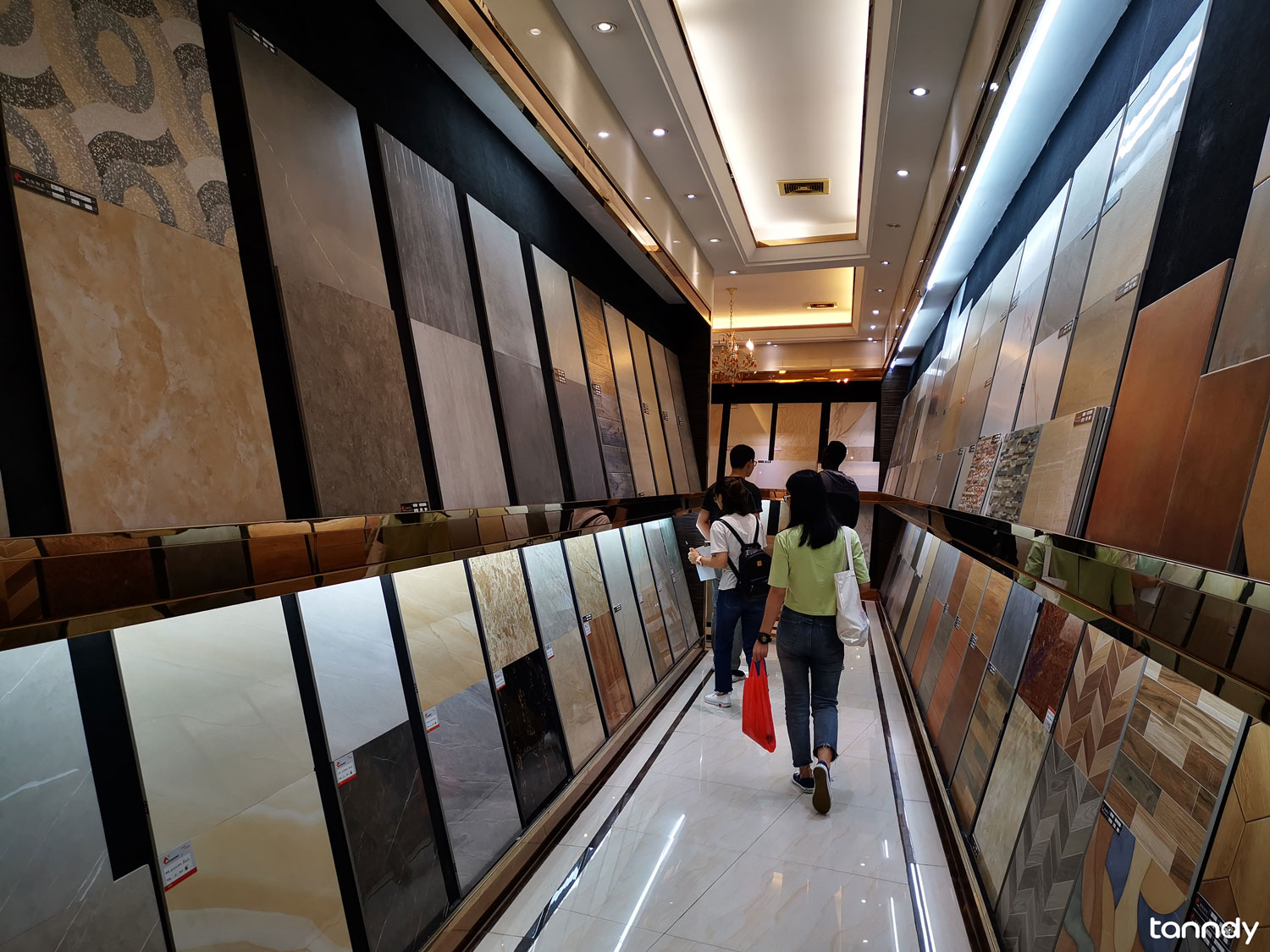 By this way, you need to travel there, spend time, also spend money for air ticket, hotel and other traveling cost. If your working is too busy and no time to travel or your buying budget is too tight to pay a international travel, then this way is not very suitable for you.
However, if you are able to come then its best for you to hire a buying agent who will assist you with the guiding & buying when you are here. They are experienced with sourcing & buying, they can save your time of discovering good items and reduce the buying risk. As they can do inspection and loading control easily as they locate here.
Source on Alibaba
If you source on Alibaba, you can find a lots of suppliers for each item. For example, if you source dinning table, you will find over 100+ different suppliers for it. There are too many suppliers and you would really don't know which one to choose. So maybe you can send inquiry individually one by one and try to get the right suppliers. But this could be time-consuming to select 1~2 suppliers from 100+ suppliers, and still you are not sure if they are good suppliers or not.
Source different items on Alibaba, you might face one difficult issue – the consolidation. Since you are buying from different suppliers, lets say finally you choose 5 different suppliers, one for tiles, one for lighting, one for sanitary, one for bed & table, one for kitchen, so total just 5 suppliers. On the next step, you have to think about how to consolidate them into one place/container. As you might finally order 1~2 containers and you really need to consolidate all the goods together to save sea freight. In this case, you might need to find a buying agent as Alibaba does not provide good consolidation service. Also, the suppliers on Alibaba might located far away from each other, so this could cost a lot for local transportation.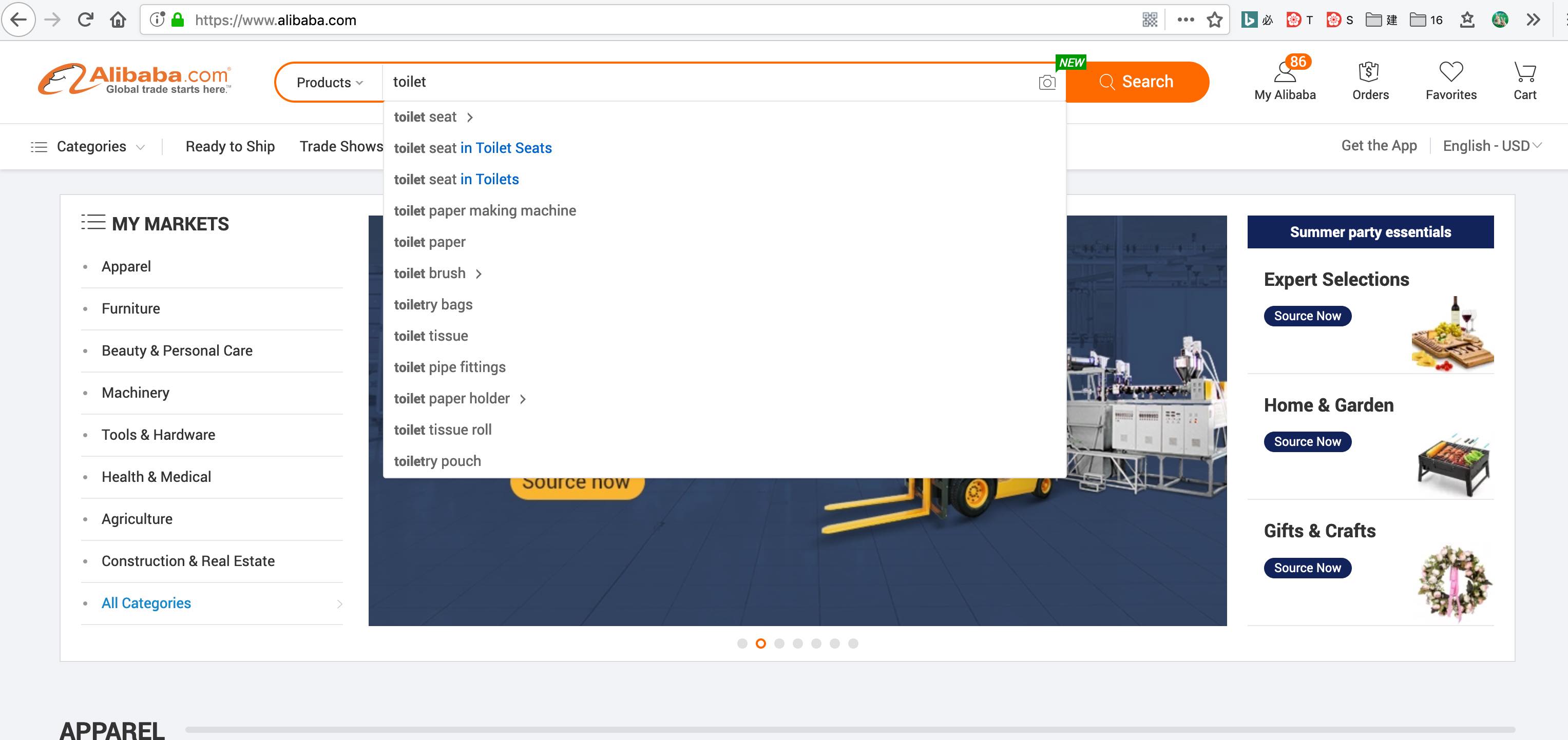 One more thing for sourcing on Alibaba, as each supplier may require bigger quantity. For example the table supplier, they might expect you to order bigger quantity like 100pcs, 50pcs or even less for 30pcs. While you may only need 1~2pcs dinning table for your own house. So they may not keep good interests on your small request. However, some suppliers can still sell to you with a much higher price.
Sourcing different building materials on Alibaba seems such a mess and you really need to find a good way to solve it.
Find a online store
There are some online stores for building materials & furniture in China. Some companies collect different items from different factories. Like tiles factory, sanitary factory and lighting factory etc. They collect and put everything into one online website. So it will be easy for you to check all you need in one place. See pictures below.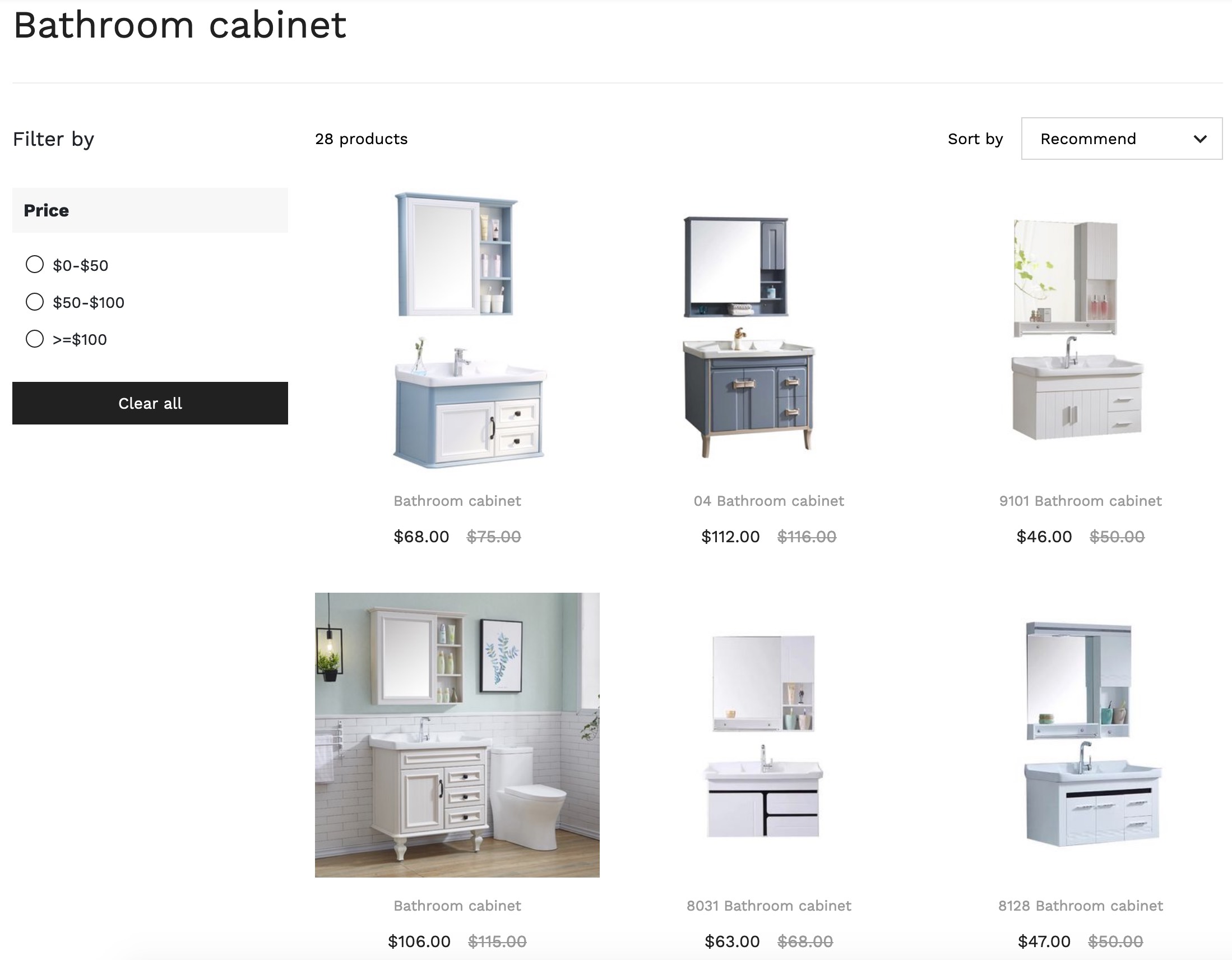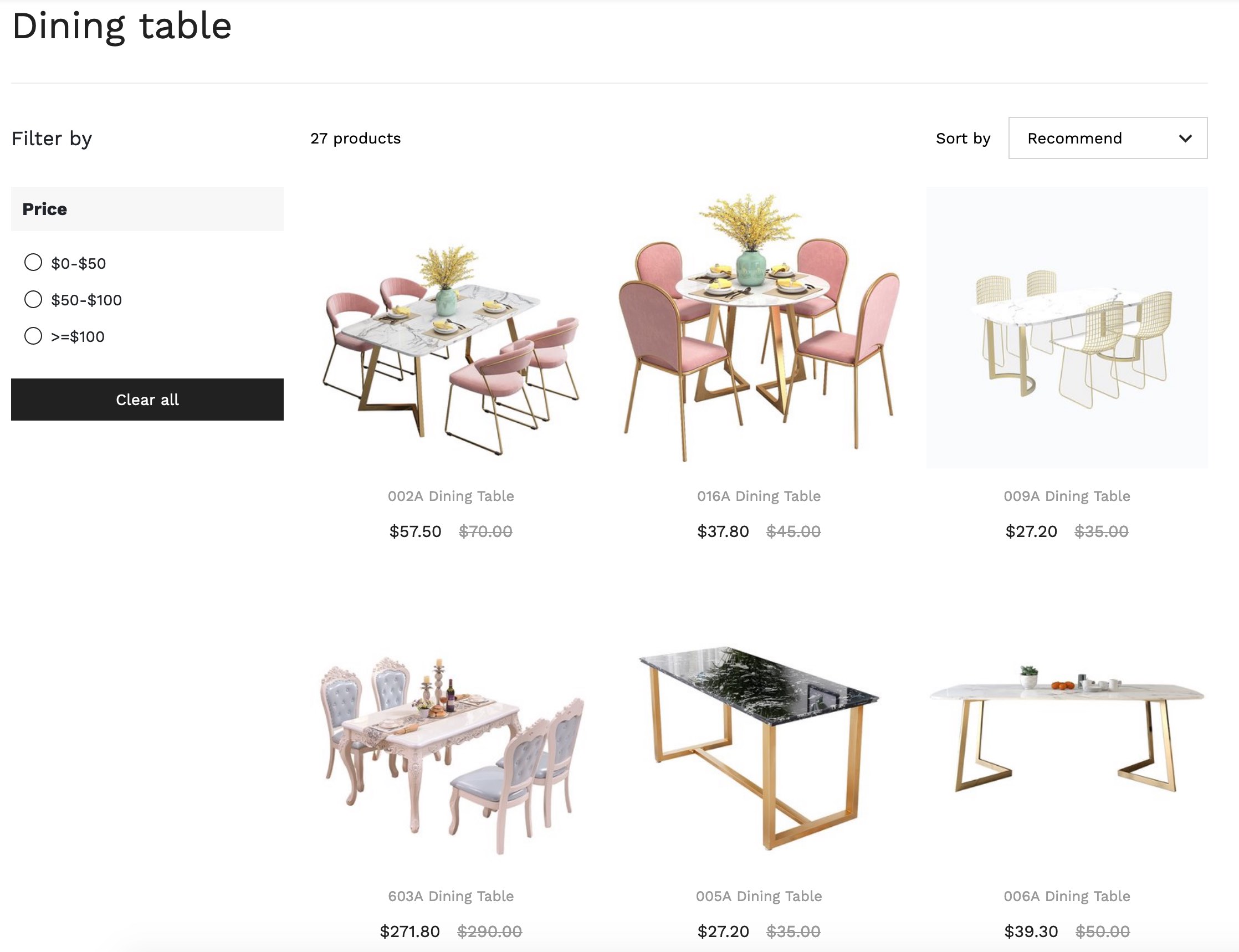 With the online shop, you can simply check items like tiles, toilet, lighting, sofa etc from their shop. As all the items come from factory so the price is also very competitive.
In this way, you do not need to worry about the consolidation, the online store will organize the ordering, inspection & consolidation properly. As they will finally ship to the port in your country.
All in all, this way could be the most convenient for you if you do not have time to travel abroad or have tight budget on the order.
This is one recommended online store for building materials & furniture: 
https://shop.tanndy.com/ 
. You can check and see if you like any item.
Last but not last, there is a saying that "Every road leads to Rome". So no matter which way you choose, there is no best way but there is most suitable way for you. Just a kind wish on you for a successful buying from China.
Welcome to contact us
Tips: If you prefer direct call, Message or email then follow:
David: 0086-18620044981 (on WeChat, WhatsApp)
Lilian: 0086-18620045496 (on WeChat, WhatsApp)
Email: tanndy@tanndy.com
We will respond in 30mins during working time.