Where to stay – Hotels easy to visit Fabric market in Guangzhou
When you are
visiting Guangzhou to source fabric
, it will save your time if you can find a convenient hotel. As the Zhongda fabric market locates in Haizhu district, there are not too many hotels close to it, so you can visit the fabric market by Metro or Taxi. Below are some hotels which are recommended to stay for visiting fabric market.
Kindly note that, the fabric market is close to Zhongda metro station, as there is no traffic jam, so its a good way to visit the market by metro.
Guangzhou Pearl River International Hotel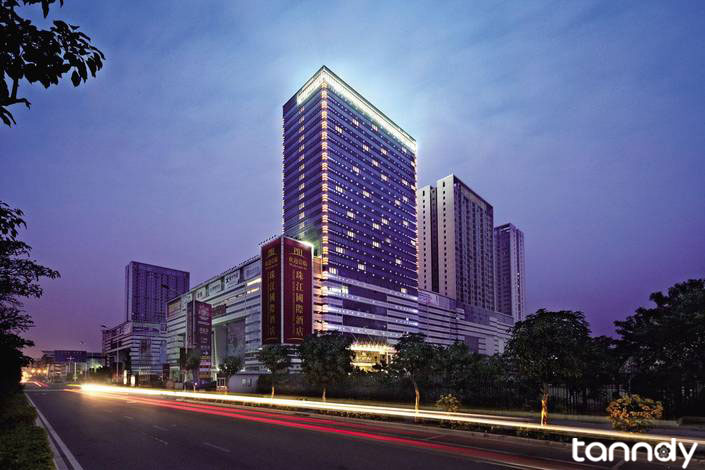 Rosedale Hotel & Suites Guangzhou
| | |
| --- | --- |
| Tel | +86-20-84418888 |
| Address | 348 Jiang Nan Da Road Central, Hai Zhu, 510245 Guangzhou, China |
| Level | 5 Star |
| Tips | Its a 3 star hotel but with very good location. By metro only 2 stations to fabric market, very convenient. There are 2 metro lines next to the hotel, lots of local restaurant & coffee shop. There is also super market, walking street and bar around. Very good for working in the daytime and relax at the night time. |
| Booking | http://www.booking.com/hotel/cn/rosedale-suites-guangzhou.en-gb.html |
Lavande Hotel (Guangzhou Dongxiaonan Metro Station)
Tamrac International Apartment Guangzhou
Atour Hotel (Guangzhou Jiangtai Road Metro Station)
Paco Hotel (Guangzhou Jiantai Road Metro Station)
Jinjiang Inn (Guangzhou Haizhu Jiangtai Road Metro Station)
Welcome to contact us
Tips: If you prefer direct call, Message or email then follow:
David: 0086-18620044981 (on WeChat, WhatsApp)
Lilian: 0086-18620045496 (on WeChat, WhatsApp)
Email: tanndy@tanndy.com
We will respond in 30mins during working time.