Whats the differences between ceramic and porcelain
Many people wonder ceramic and porcelain which one is better while choosing tiles. They have different advantages and disadvantages. This article will explain it in detail and help you to choose the one that fits you.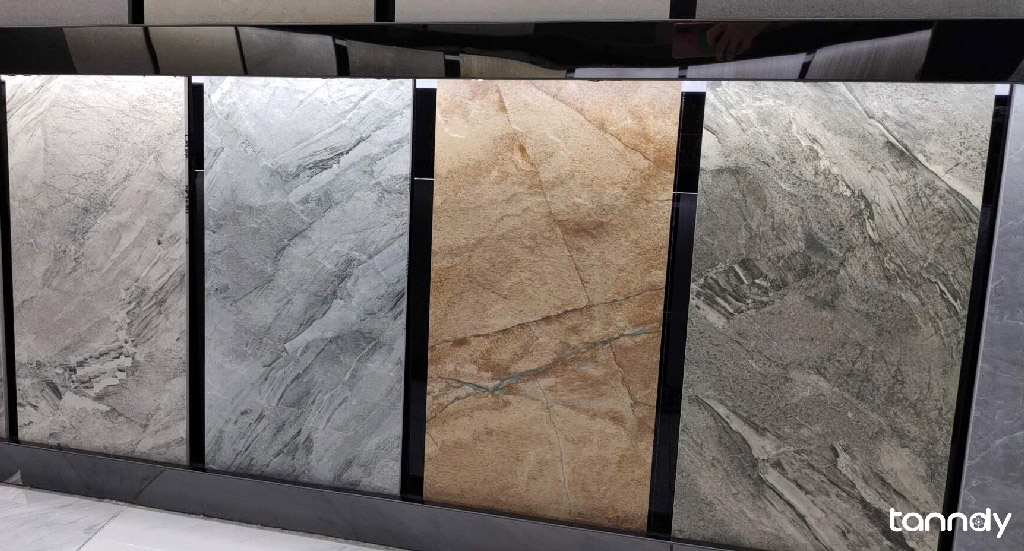 The differences between ceramic and porcelain
If you are going to buy some tiles, then you must wonder which one is better, ceramic tile or porcelain tile and which one is better for you. Only by knowing their respective advantages and disadvantages can we choose the one that meets our own needs.
The most significant difference between ceramic and porcelain is their water absorption. The water absorption rate of ceramic is higer than 10% while that of porcelain is lower than 0.5%. This is due to their internal structure. Ceramic tile is rough and porous. You can hear a low and deep sound while tapping it. Whereas, the structure of porcelain tile is compact and the surface of it is smooth with particular translucency. If you tap on it, you will hear a clear and melodic sound. In terms of hardness and strength, porcelain tile is better than ceramic tile. The lower the water absorption rate is, the higher internal stability the tile will get. With higher internal stability, the tile will be more suitable for damp spaces (such as toilet and kitchen) and will not develop dark specks.
How to distinguish ceramic tiles and porcelain tiles in daily life?
Most sanitary wares are porcelain, such as polished tiles, ceramic mosaics. Rustic tiles, crystal tiles, unpolished tiles, matt tiles are stoneware tile, that is, semi-porcelain tile. General tiles are ceramic tile. Most of the wall tiles belong to ceramic tile, while floor tiles belong to porcelain tile. Different features lead to different applications. Although porcelain tile is more strong and compact, its water absorption rate is too low. So its viscidity is not as strong as the ceramic tile. However, the hardness of ceramic tile is insufficient, so it is not suitable for paving on the ground. Most wall tiles are made of ceramic because of its high water absorption rate and strong adhesion. But ceramic tile can not serve as floor tile due to low density and hardness.
In summary, the question "Which one is better, ceramic tile or porcelain tile?" has no definite answers. They are different in type, function and application. As a result, we need to find out what we need and then can we get the one fits us most.
Welcome to contact us
Tips: If you prefer direct call, Message or email then follow:
David: 0086-18620044981 (on WeChat, WhatsApp)
Lilian: 0086-18620045496 (on WeChat, WhatsApp)
Email: tanndy@tanndy.com
We will respond in 30mins during working time.