The 40th China International Furniture Fair (Shanghai)
From September 11 to 14, 2017, the 40th CIFF Shanghai will present a fantastic feast for the furniture and home furnishings industry. CIFF features the theme of "Better Life, Better Work". Using the entire space of National Exhibition & Convention Centre (Shanghai•Hongqiao), the show covers 400,000 sqm. Over 2000 brands from the upstream and downstream industry will participate from various sectors including home furniture, homedecor, hometextile, outdoor furniture, office furniture, commercial furniture, hotel furniture, furniture machinery and raw materials. Distinctive while complementary, different sectors in CIFF form a synergy to interpret the latest trends and provide eye-catching exhibits and designs.
A great show attracts great customers. The 40th CIFF Shanghai is expected to receive over 90,000 professional visitors from all over the world. Join us in this furniture industry gala for incredible trade opportunities!
Fair Details
Date:
11th-14th, Sept. 2017
Venue:
NECC(Shanghai)·Hongqiao
Organizers:
China Foreign Trade Centre (Group),Guangdong Furniture Association,Guangzhou Furniture Association

China Chamber of Commerce for Import and Export of Light Industrial Products and Arts-Crafts

China Furniture & Decoration Chamber of Commerce

Host:
China Foreign Trade Guangzhou Exhibition General Corp.
Exhibits Profiles:

Modern Furniture:

Living Room Furniture, Bedroom Furniture, Soft Furniture, Sofa, Dining Room Furniture, Children Furniture, Teenage Furniture

Classical Furniture:

European Style Furniture, American Style Furniture, Neo-classical Furniture, Classical Soft Furniture, Chinese Mahogany Furniture, Others

Homedecor & Textile:

Carpets & Rugs, Artificial Flowers, Picture, Mirrors & Frames, Pottery & Glassware, Resin, Plastic & Metal Crafts, Lighting, Phone, Clock, Carvings, Small Furniture, Other

Outdoor & Leisure:

Outdoor Living: Garden Furniture, Leisure Tables & Chairs, Sun-shding Equipment Outdoor Items

Outdoor Activities: Barbecue Items, Outdoor Tents,Garden Decorations, Tool and Equipments

Office Furniture:

Office Furniture: Office Seating, Book Shelves, Office Desk/Table, Safe Cabinet,Partition, Storage Unit, Partitioning Wall, Filling Cabinets, Office Accessories, Others, please specify

Hotel Furniture: Hotel Furniture, Mattress, Restaurant Furniture, Sofa, Bar Chair & Desk

Commercial Furniture: Public Furniture (Airport Furniture, Theatre/Auditoria Furniture and so on), Public Seating, School Furniture, Laboratory Furniture

Machinery & Materials:

Machinery: Edge banding machine, Wood processing, Drying equipment, Engraving machine, Leather tailoring machine, Tools & cutters, Pneumatic tools, Machines for upholstery & bedding, Others

Furniture Materials: Hardware fitting, Semi-finished products for office furniture, Aluminium section for modular furniture, Panels & Stone, Upholstery &Bedding, Packing materials, PVC & Veneers, Fabrics & Leather, Chemical materials, Others
Fair Layout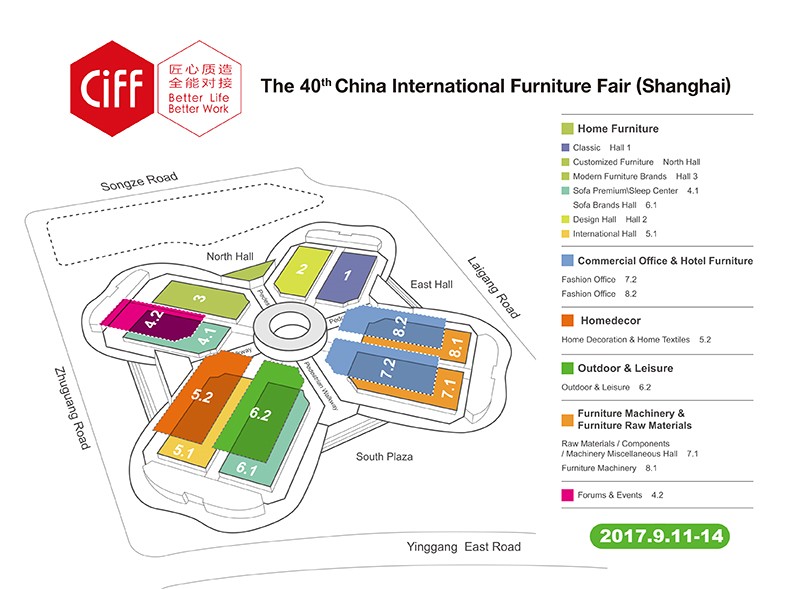 Fair Map