How does Tanndy help you buy hotel supplies items successfully in China?
If you are looking to buy hotel supplies items like kitchen equipment, cookware, tableware and hotel furniture etc from China, while after spending time and money but you still meet problems like finding good supplier, getting good price, do proper inspection on quality control, consolidate goods for one shipment, then Tanndy Ltd can help you.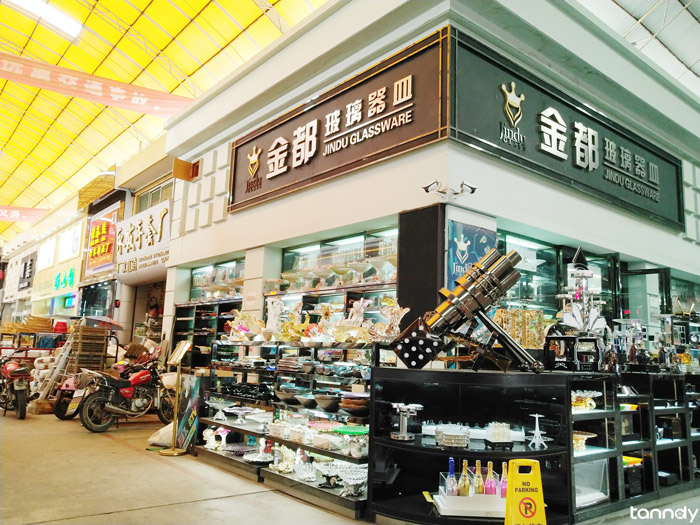 Tanndy Ltd is a professional and experienced company covering sourcing and exporting agent in Guangzhou. We provide services for overseas customers who wanna purchase products, and we wish we have opportunity to establish long-term relationships with customers and suppliers through our high-quality, high-value services.
Ok, lets tell you the key things for a successful buying hotel suppliers items here.
First of all, Guide you to the right place
There are two main hotel supplies markets here in Guangzhou:
Xinji shaxi hotel supplies market
Address: No.11 Shaxi Avenue, Panyu district, Guangzhou
Nantian International Hotel Utensils Market
Address: No.206-270 Shaxi Avenue, Luopu street, Panyu district, Guangzhou
These two are also biggest hotels market in China. It has both retail and wholesale business. Not just for export but also for domestic market. Most wholesalers who running a shop in the north of China also buy from here, then they sell to the restaurants in their city. So these two markets is the best option.
Secondly, help with interpretation and negotiation
As the suppliers in these two market are mainly for domestic market and most of them do not have a sales man can speaking English, so the language communication will be a problem. In fact, you can simply ask the supplier for the price, they will show you by calculator. While if you want to talk about changing color, packing, production etc then it will be hard. So we will arrange a English-china interpreter follow you all day long. She will help you clearly express your request to the suppliers. Also, she will help with price negotiation to get good price for you.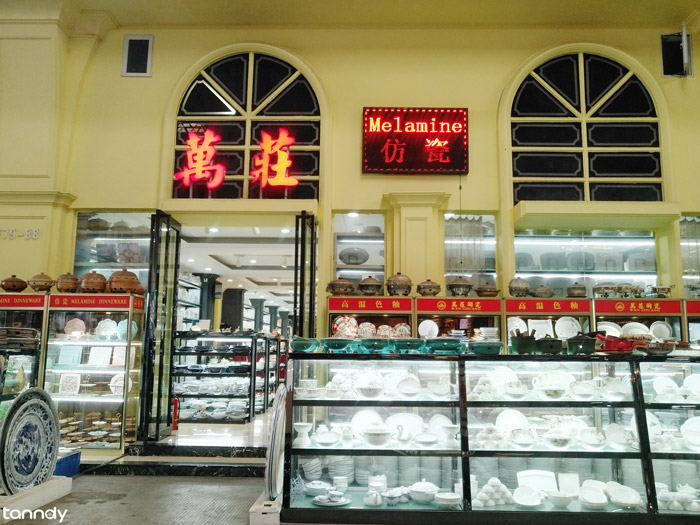 Thirdly, making SC, sign contract, follow up order and do inspection
After checking with hundreds of suppliers in hotel supplies market, then you have a wide range of products and complex varieties. How can you do? Do not worry, our staff will record down all the info you need then send you one complete sales confirmation with all info. Then after you confirm we will sign the contract with suppliers and place the order.
We will follow up keep you update every weeks about the production. Finally we will do a pre shipping inspection, to make sure everything is good and no less or damage.
Finally, consolidate the goods and arrange shipping
As you are buying from different suppliers, then we will consolidate the goods into our warehouse. From where we will load the container for you. We handle all the domestic operation like booking container, arrange the truck for transportation, clear customs in China and prepare the paper work as well. All you need to do is sit at home and wait for the goods.
All in all, we provide good service and you do not need to worry anything else. Action speaks louder than thinking. We cherish any opportunity to serve you and look forward to becoming our business partners.
Welcome to contact us
Tips: If you prefer direct call, Message or email then follow:
David: 0086-18620044981 (on WeChat, WhatsApp)
Lilian: 0086-18620045496 (on WeChat, WhatsApp)
Email: tanndy@tanndy.com
We will respond in 30mins during working time.