Guangzhou is having a Spring Festival Flower Fair
Chinese New Year of Mouse is coming, before the new year, there are several busy and happy flower fair in Guangzhou. It is the tradition of Spring Festival in Guangzhou.
At the fair, there are many kinds of fresh flower showing. Like mini orange tree, butterfly orchid, different colors of chrysanthemum, peach blossom etc. They are set properly in a beautiful flowerpot which will make it really beautiful.
Different flower has different meaning here. Like orange tree means fortune, chrysanthemum means good development, while peach blossom will bring you good luck with love.
People here always like to buy some flowers for the Spring Festival. One thing is to decorate the house, another thing is to bing new year atmosphere to make people happy.
Let us see what are showing at the fair.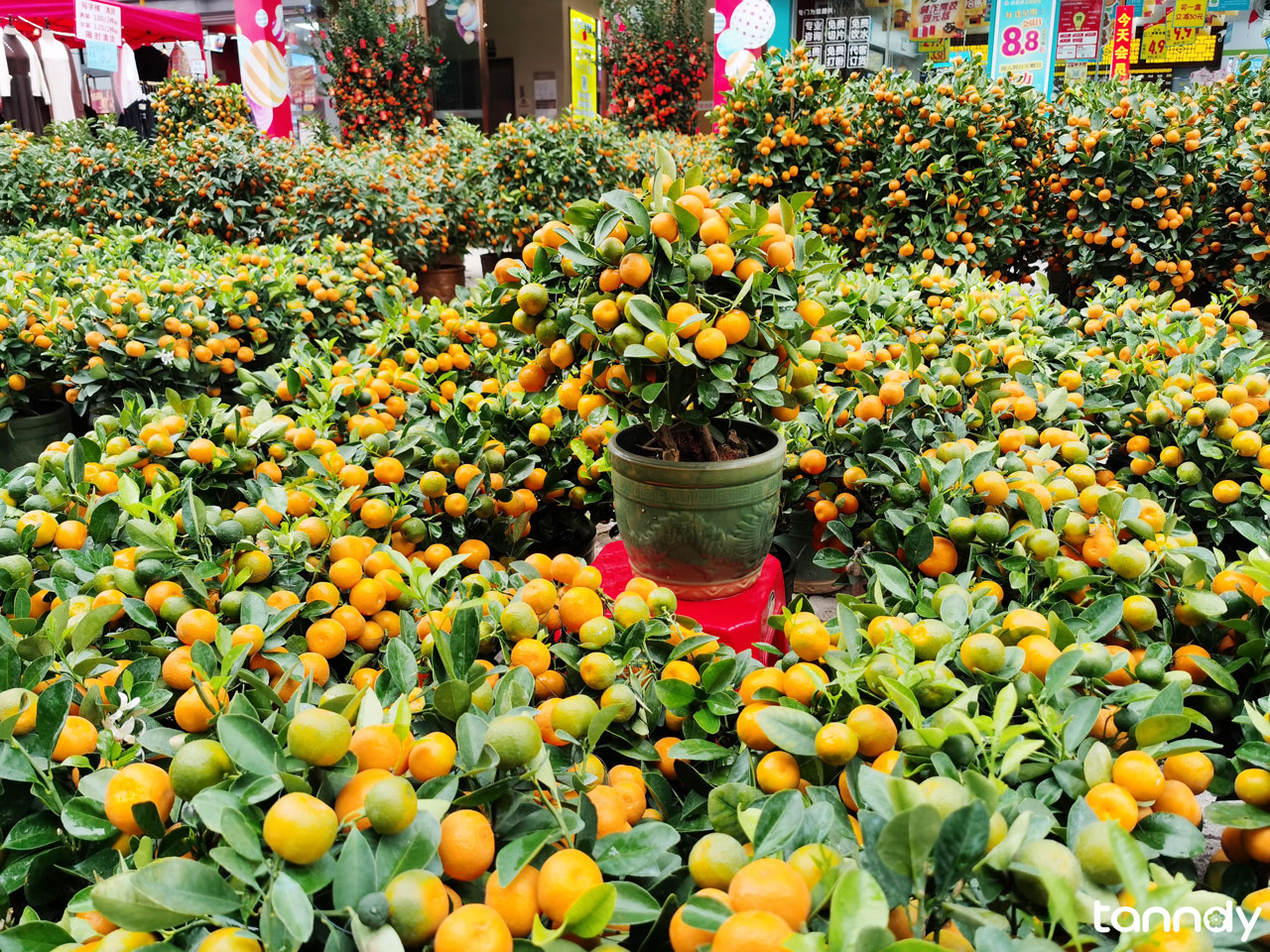 Very welcome mini orange tree. The orange is not for eating but showing.
It has very good color will make it look like gold. So it has the meaning for money or fortune. Everyone will buy one orange tree.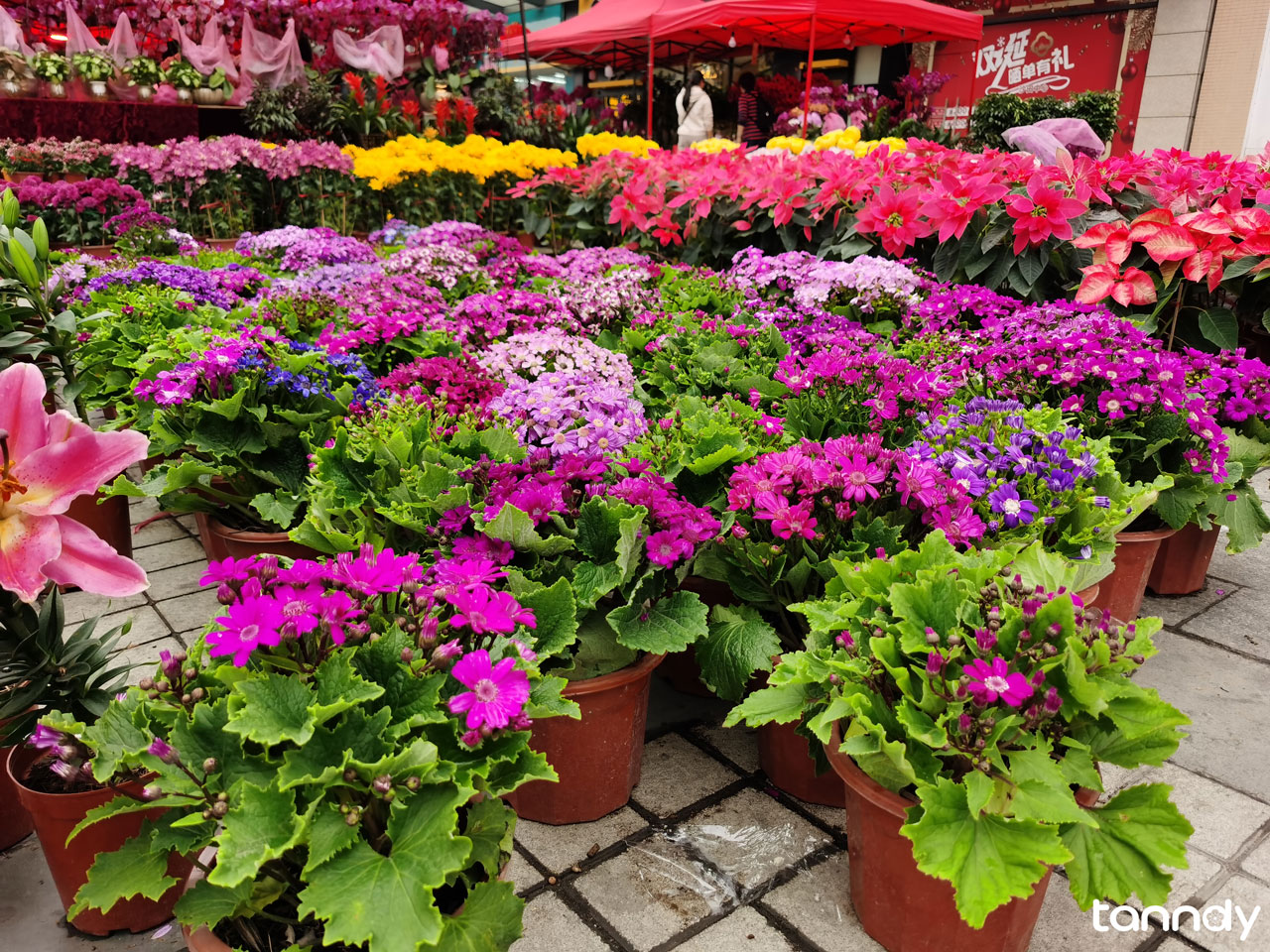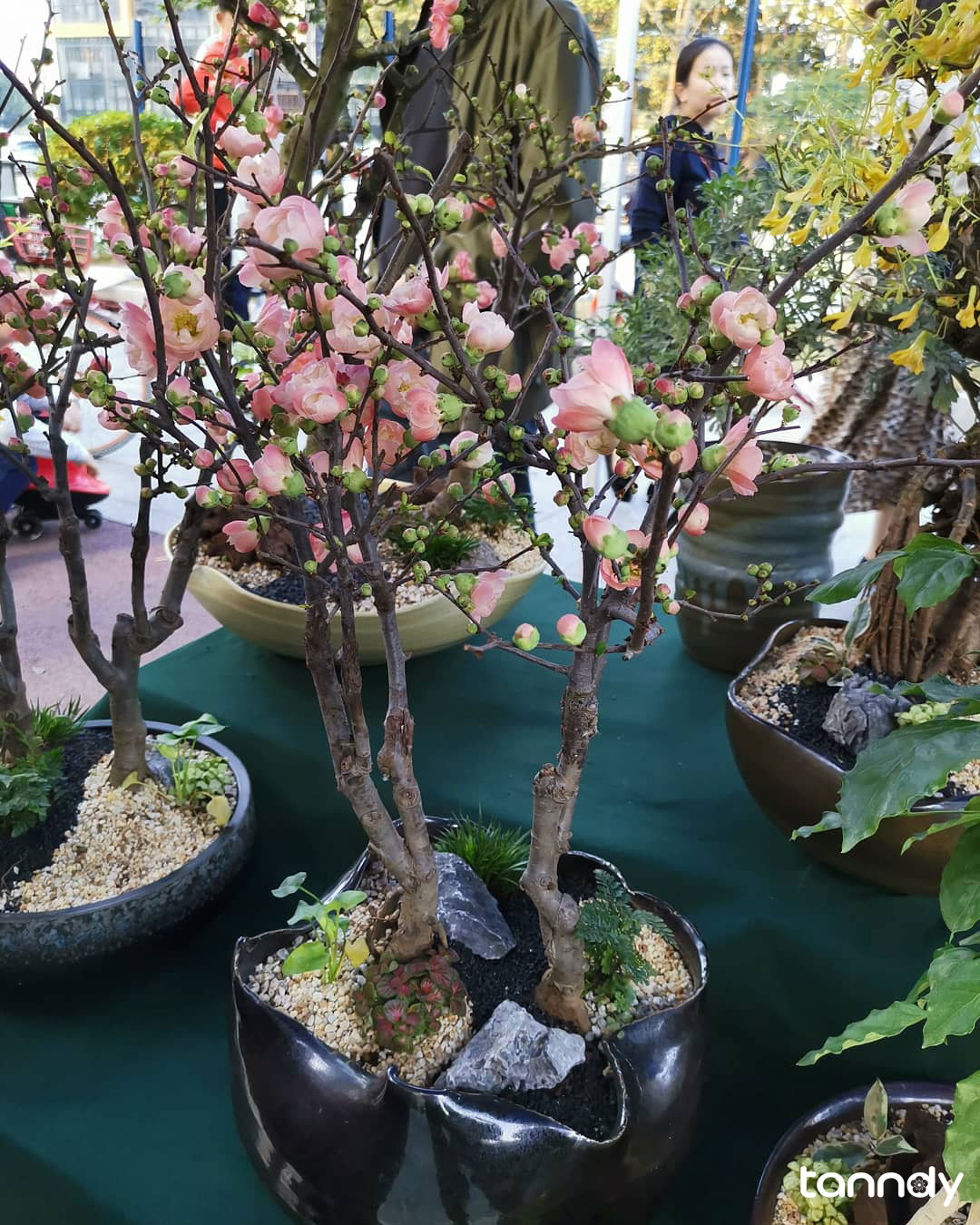 A very beautiful peach blossom bonsai. If you put one along the sofa at the sitting room, will definitely make the house look very good.
It looks really good and make people feel something about fairy. This feeling is good for new year.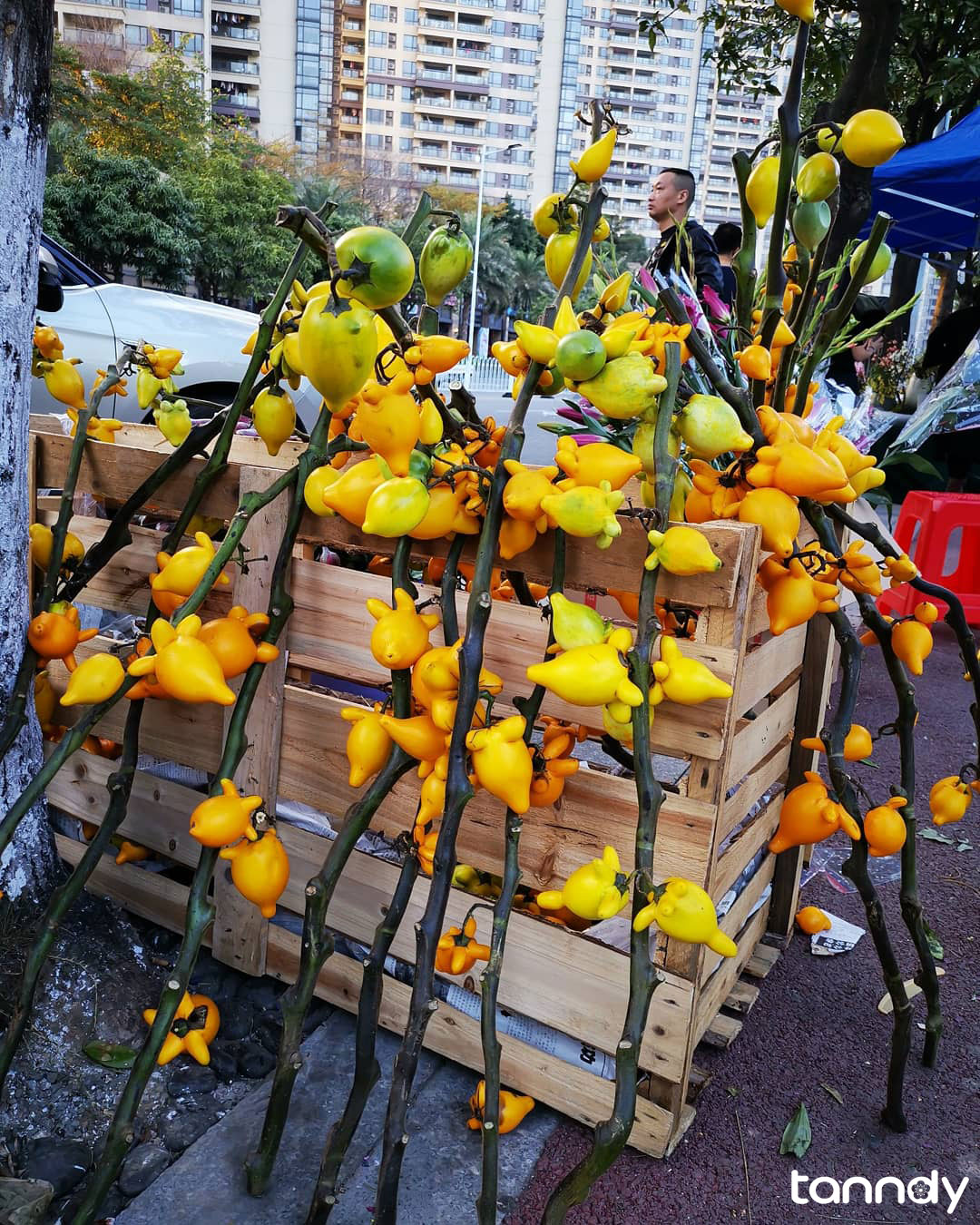 This one is called gold berry. Its not for eating but showing.
As the color looks like gold so it has the meaning with money. If you bring this kinds of berry back home then you will bring good money in the new year.
The gold color and the shape is really lovely.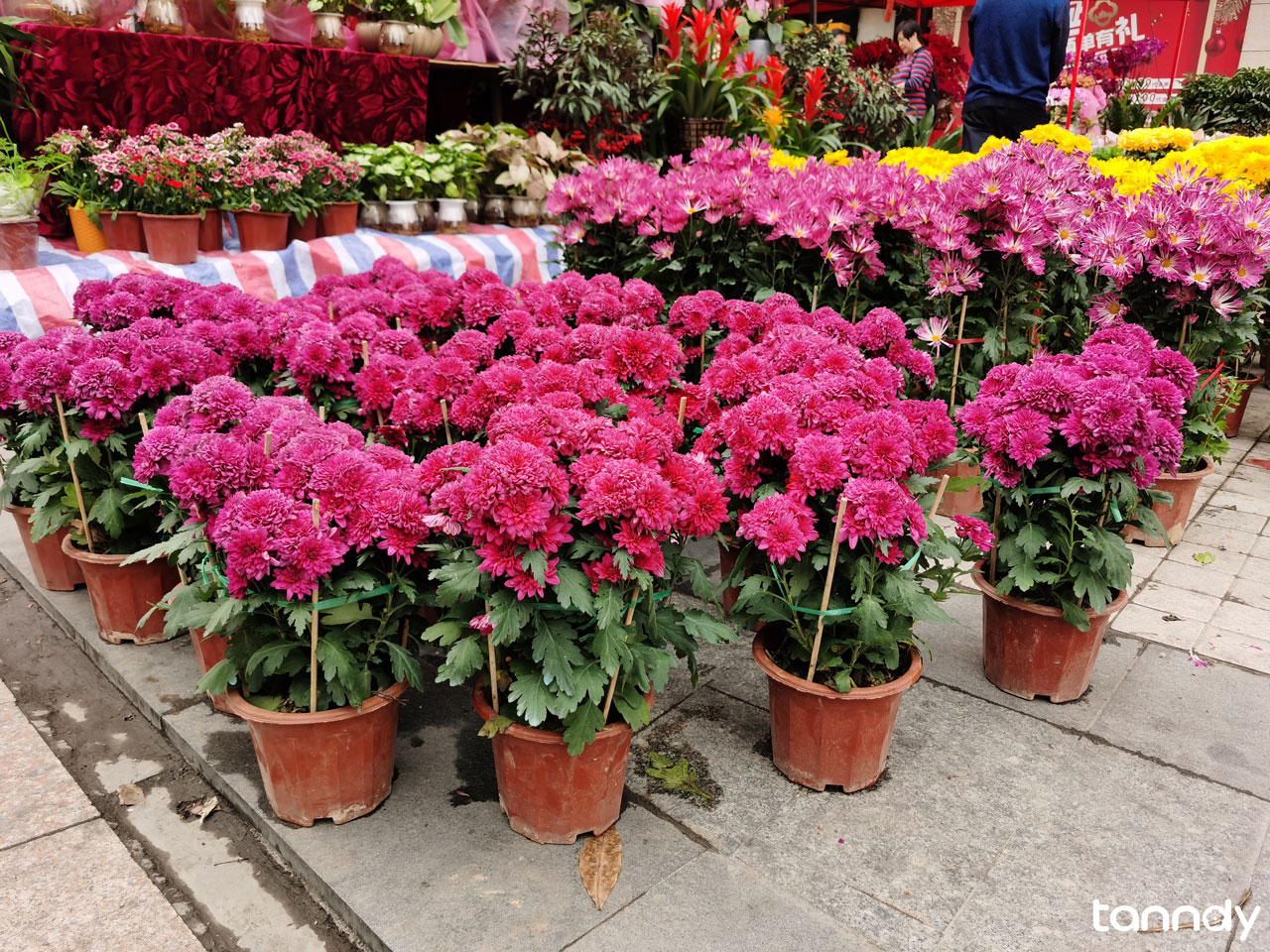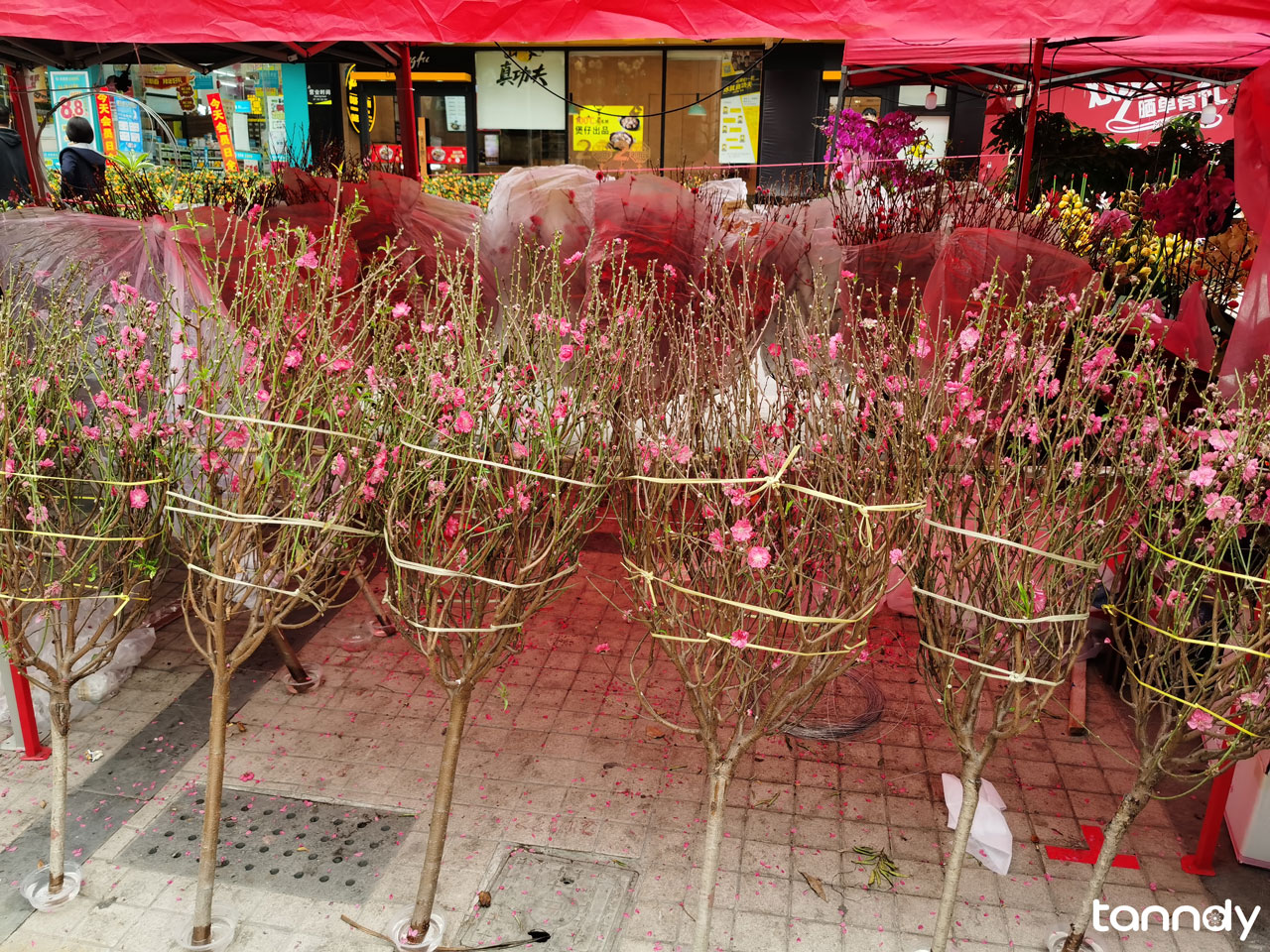 This is the peach blossom tree. It is mainly for the young people who wants to have good luck for love in the year.
Its saying that, if you buy this tree and turn around of it for 3 times, then you will have good luck in love in the near year.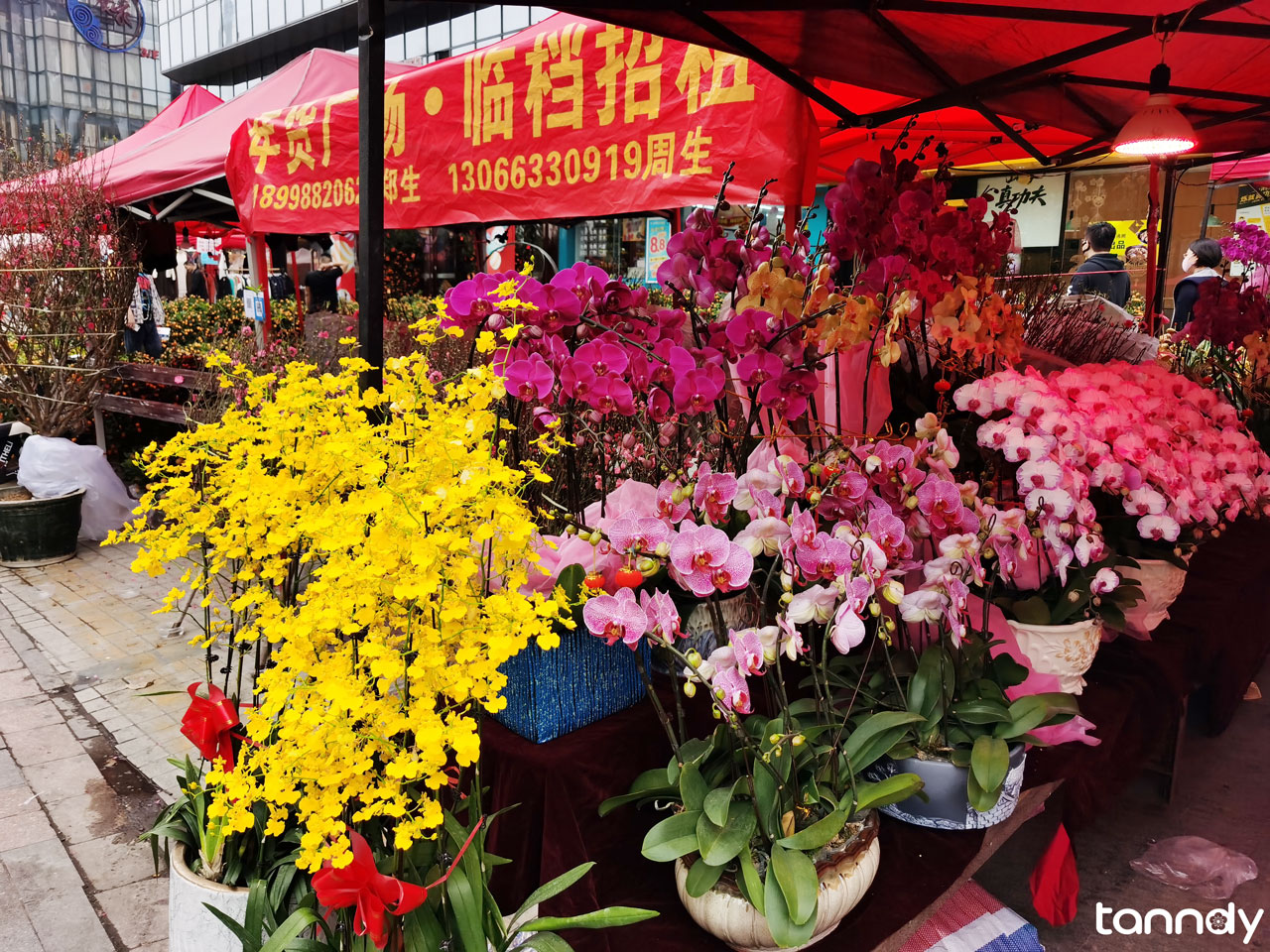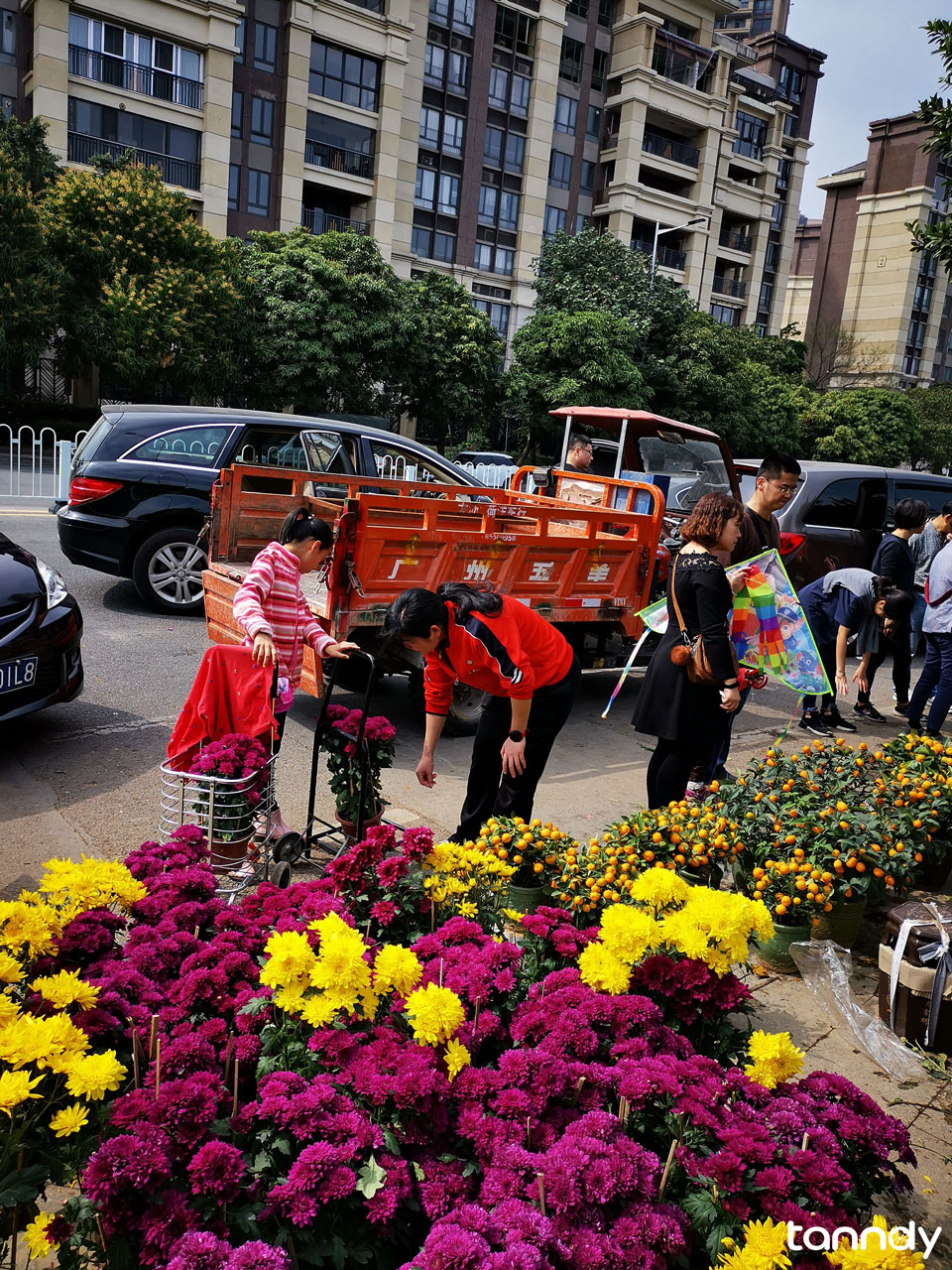 People are choosing the flowers at the fairs. They usually buy several kinds of flowers. Whatever they choose, they will always buy one mini orange tree. Something likes the Christmas tree.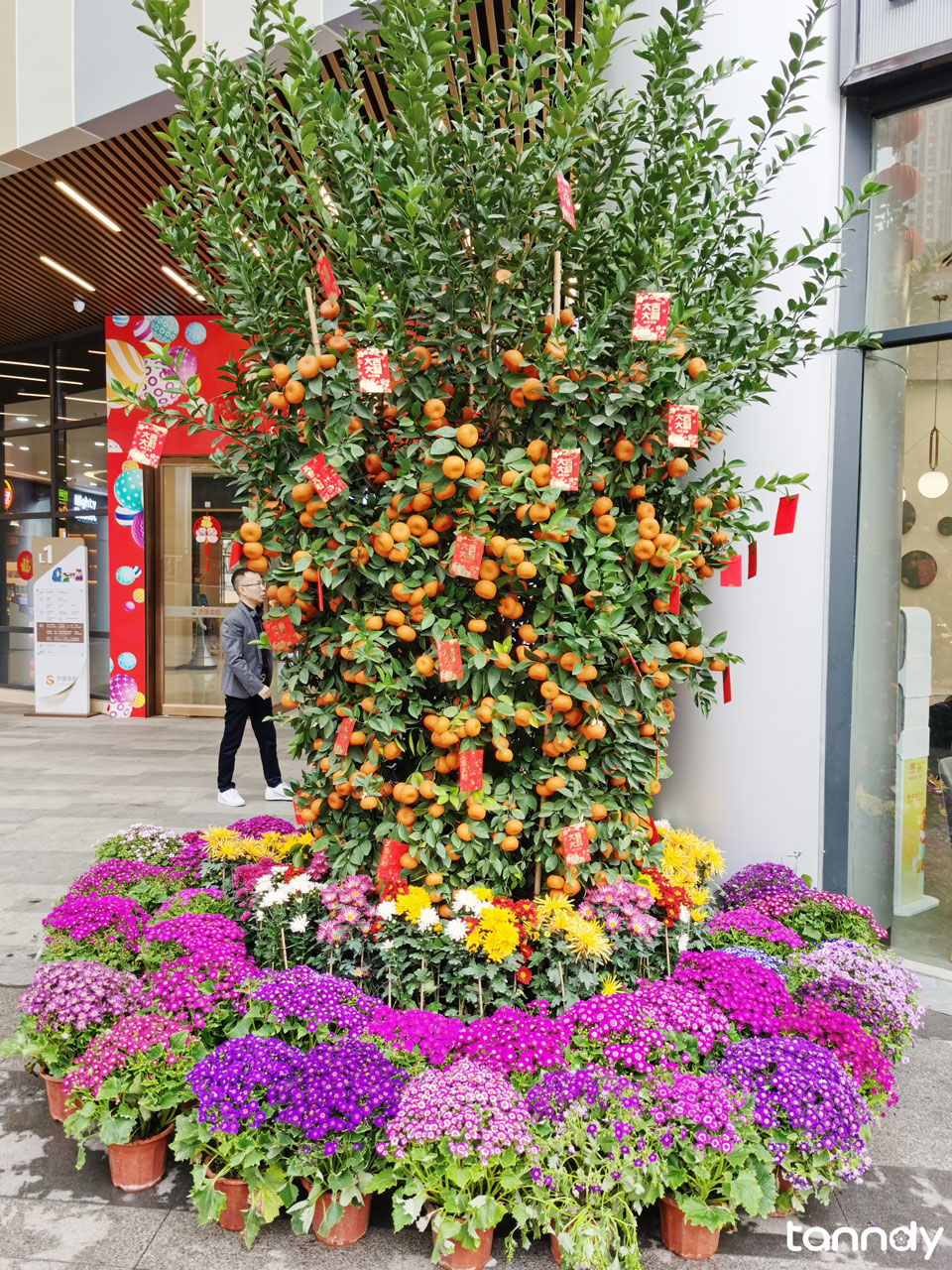 This is the big orange tree. There is always money packet hang on the tree which means good luck and good wealth in the new year.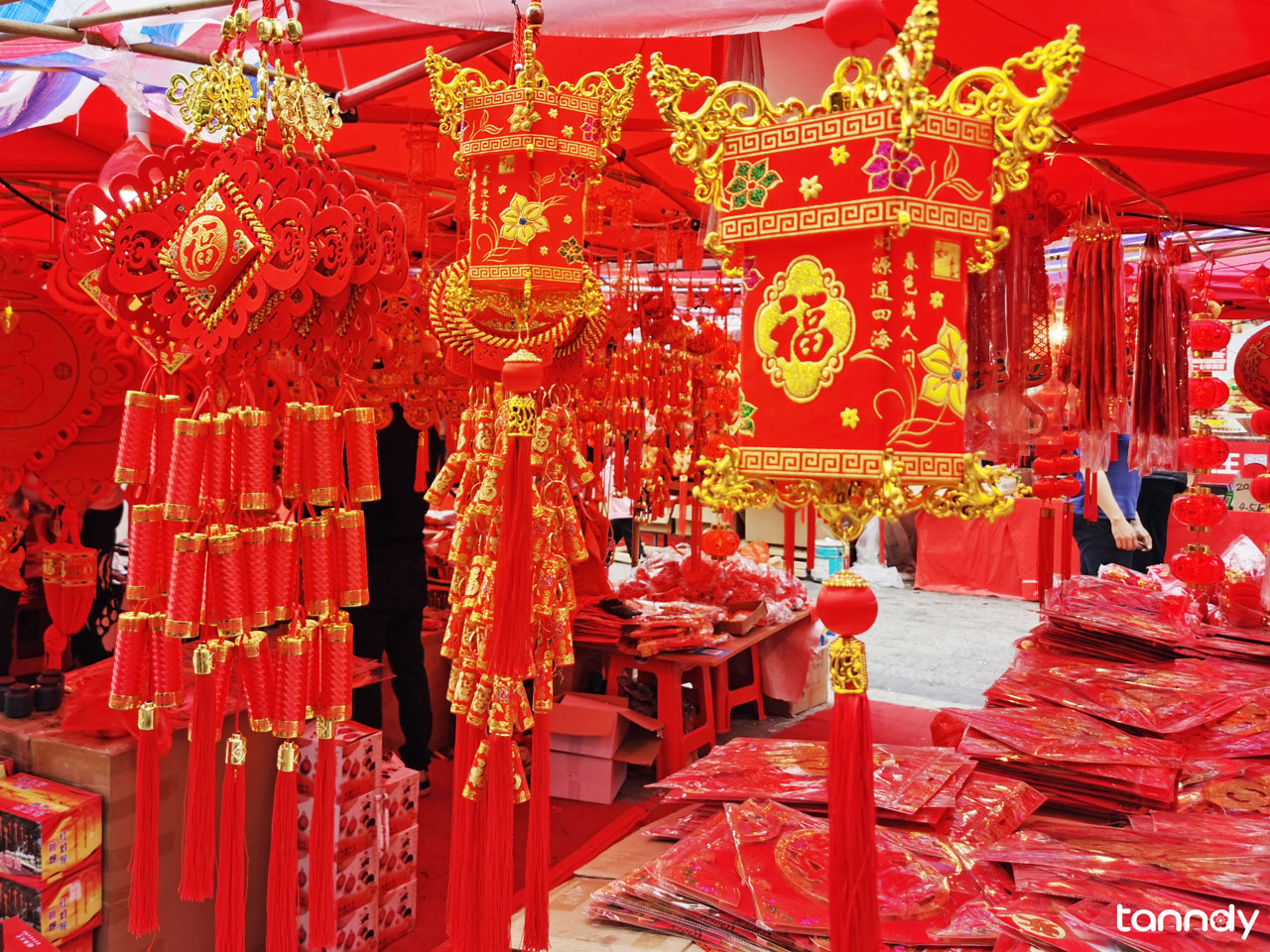 Those are lantern, money envelop and spring festival decoration items.
People will buy those decoration items like couplet, door-god for the new year.
For Direct call, Message or Email then follow:
David: 0086-18620044981 (Call, WhatsApp, WeChat)
Lilian: 0086-18620045496 (Call, WhatsApp, WeChat)
Email: tanndy@tanndy.com
We will respond in 30mins during working time.