Do I really need to visit China for buying?
When people are planning to buy something like building materials, furniture, clothes, household items for business. There is option to buy locally, like a shops operated by local businessman, or buy in a Chinese Dragon Mall. You are able to discover some good price items locally and might still wonder if you can get better price direct from China? If you are buying building materials for your house, do you really need to visit China and buy from here? Can I get better price if I visit China? Today let's share with you the difference for buying from local and buying from China.
More design available
If you are visiting China, you will easily discover much more design here in the market. As the local importer in your country can not bring too many different design due to the cost and selling risk, so you can not have much options if you buy from local. While in the market in China, you can easily see a lots of different design in one supplier. Normally one supplier will try to collect as many as possible, as they don't need to worry about any selling risk. What they put in their shop is just a sample, if there is an order then we will just make a new order. If you can see satisfy design in one supplier here, then next supplier you will see much more options.
Here in the market, there are many suppliers for the same item. For example in the sanitary market, there are more than 50 suppliers inside. So you can have a BIG selection here. Too much more options than your local market.
More different quality
For your local importer, in order to make the selling price competitive, they would prefer to bring the low quality or medium quality from here. Then make the low quality to sell at a competitive price there, while the medium quality to sell at top quality price. If they bring top quality from here, then the selling price in local market could be unaffordable.
In China, its very common for medium quality product with competitive price. Even for high quality items, the price still to be affordable. Low quality product here, the price could be cheap.
People used to consider medium quality to be good quality in their local market. While in the market in China, its quite common for medium to high quality at a reasonable price. If you are looking to buy very good quality with affordable price, then you are suggested to visit China.
Flexible customization
Your local importer can not give you too much options for customization, as they already bought the stock and what you can do is choose from what they have. However, they can not bring as much as they can, they can only bring the most hot sales stock, to reduce their selling risk.
While buy directly in China, you can choose from a lots of options for customization. For example, if you want to buy a leather sofa but you do not like the stock color, then you can choose from more than 40 colors. See below picture for color card. You just choose the right color you want, then the supplier will make the color you want. Here not all the supplier can accept customization for quantity.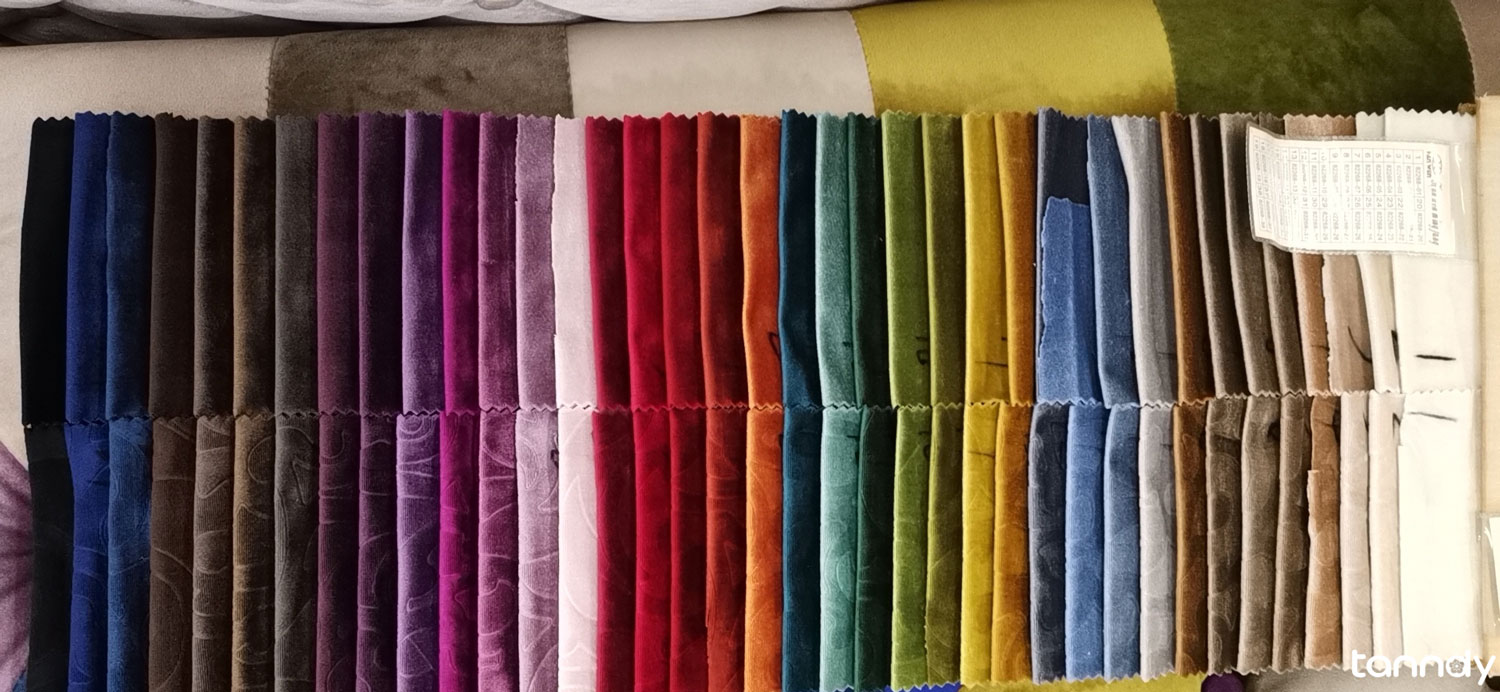 Competitive price
Here there are lots of suppliers in the market, so here the competition is much bigger than your local market. In your local market, there maybe only 2~3 sellers for same items, some place only 1 sellers. But here there is 20~30 sellers or even 50 sellers. So at such high competition, one seller here can not make a high price as the client is easy to check and compare.
Also, here there are many factories, price from the factory will be the most competitive.
So we can see that, if you want to see more design for a better selection, want better quality on the same cost or need flexible customization to make your house more special, then its suggested for you to come China to visit the market here.
Welcome to contact us
Tips: If you prefer direct call, Message or email then follow:
David: 0086-18620044981 (on WeChat, WhatsApp)
Lilian: 0086-18620045496 (on WeChat, WhatsApp)
Email: tanndy@tanndy.com
We will respond in 30mins during working time.