As-salam alaykom – Welcome Saleh Mohammed from Oman visit Tanndy Ltd
As-salam alaykom!
Welcome Saleh Mohammed visit us from Oman. It's a pleasure to meet you here and thank you for coming to us in China.
Mr Saleh Mohammed coming to build up the business relationship with Tanndy Ltd. They want to set up their own project in Oman which need a lots of good stuffs. After researching they found that the markets in China is the best choice which can supply good quality with very competitive price.
Tanndy Ltd provide professional one-stop buying service for them. We arranged professional staff who speak English guide them to local wholesales market here, help to find good suppliers and also help with price negotiation. Mr Saleh Mohammed is very happy with what they can find from here. After a couple of days visiting, a good and large deal was confirmed. Tanndy Ltd will provide continue service like order following, inspection and shipping etc.
Great thanks to Mr Saleh Mohammed's support and trust.
Tanndy Ltd welcome all other friend from Oman visit us in China, we will try our best to service you from here.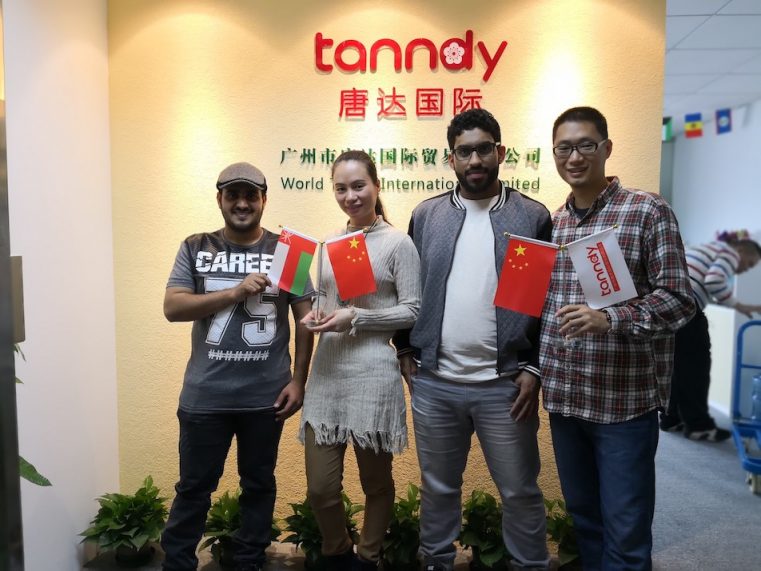 We are very pleased to service you. Please contact us if you need any help.