A visit to an aluminum doors & windows factory in China Foshan
Today we visited an aluminum doors & windows factory, it is located in Foshan city in China. This factory covers an area of 12,000㎡ and has 90 skilled workers. They are making aluminum windows, aluminum doors, PVC windows, PVC doors, curtain wall, sun room etc.
Let us go and see who they are and what they make.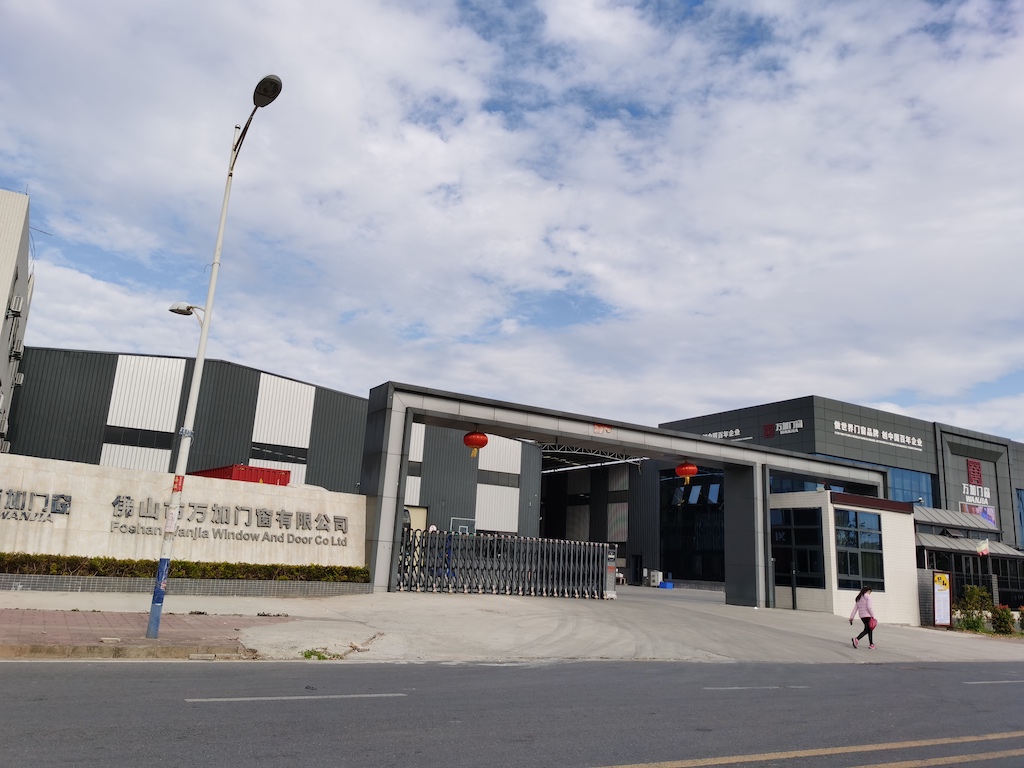 They are located in an industry zoom area, in this area there are also other factories like windows, hardware and cabinet etc. This is the front gate of their factory, it looks new and big.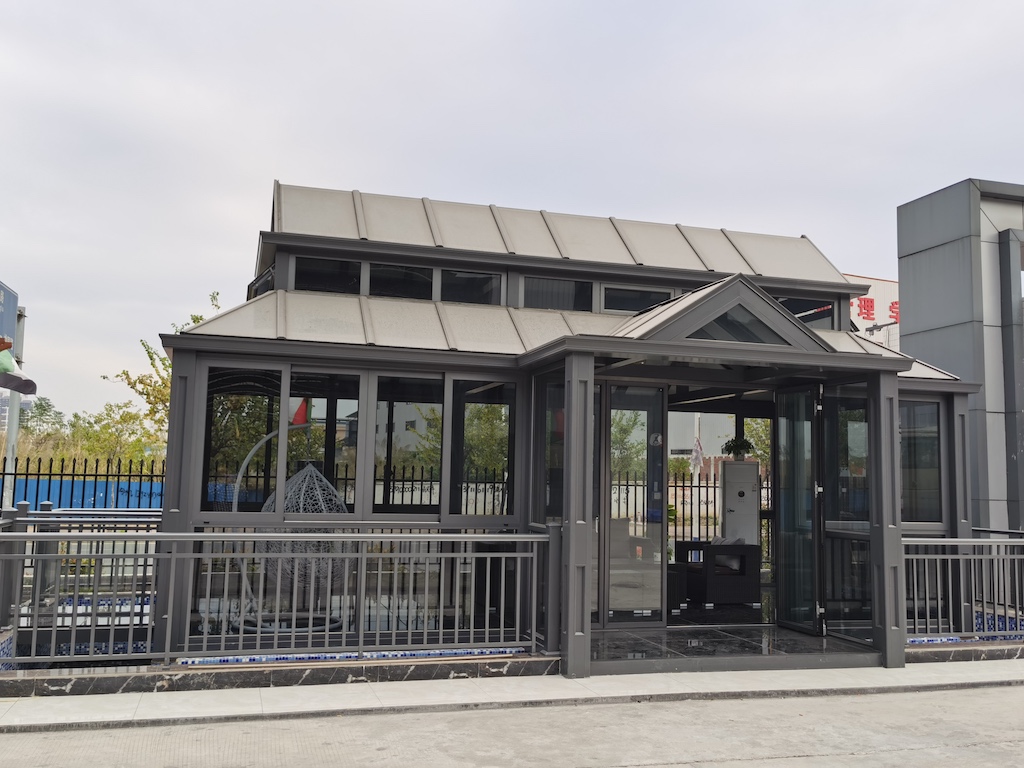 After entering the front gate, there is a lovely aluminum sample house. It is made by full aluminum with glass. The roof, the pillar and the wall, all made by aluminum alloy. Trying to touch and knock the junction, it is strong and seems good quality.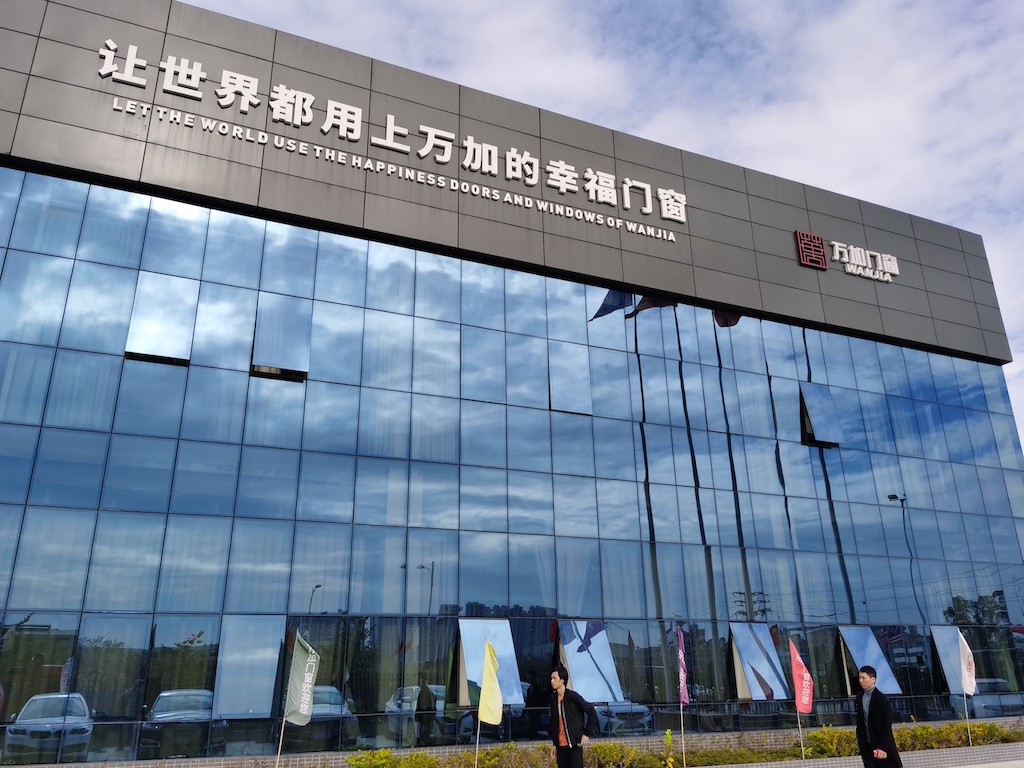 This is the office building. It looks cool with black color decoration. We can see their vision that "Let the world use the happiness doors and windows of Wanjia". It sounds like a big vision but let us go and see what is inside.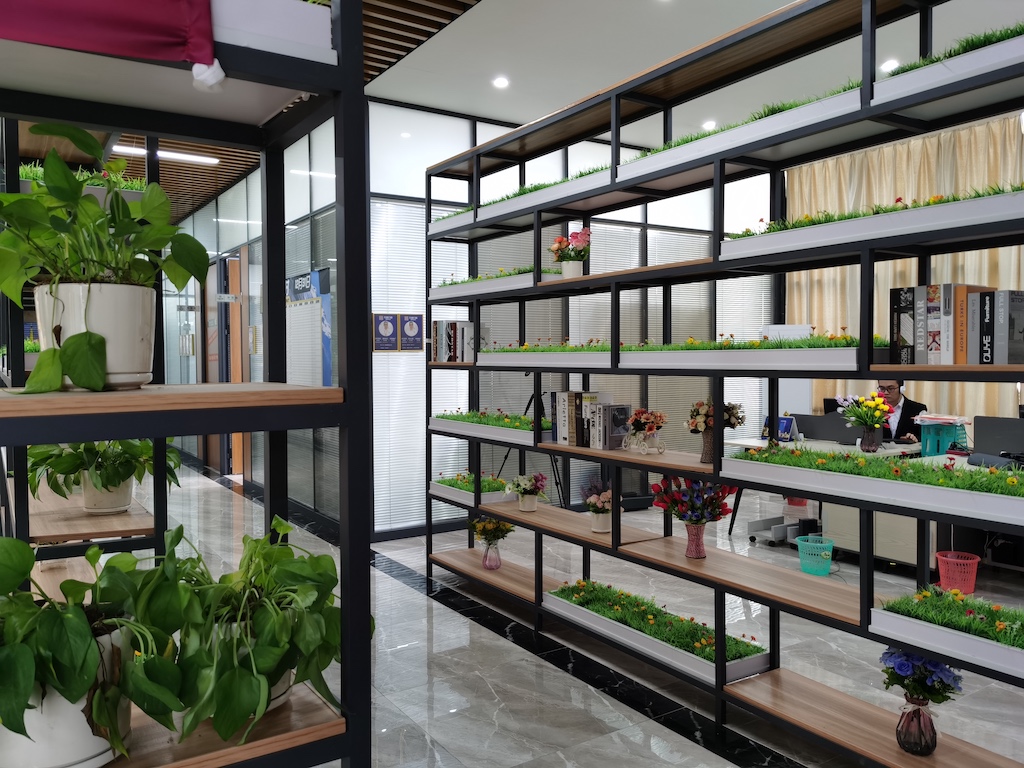 This is the office area, we can see their team. The office area seems quite clean and make people comfortable.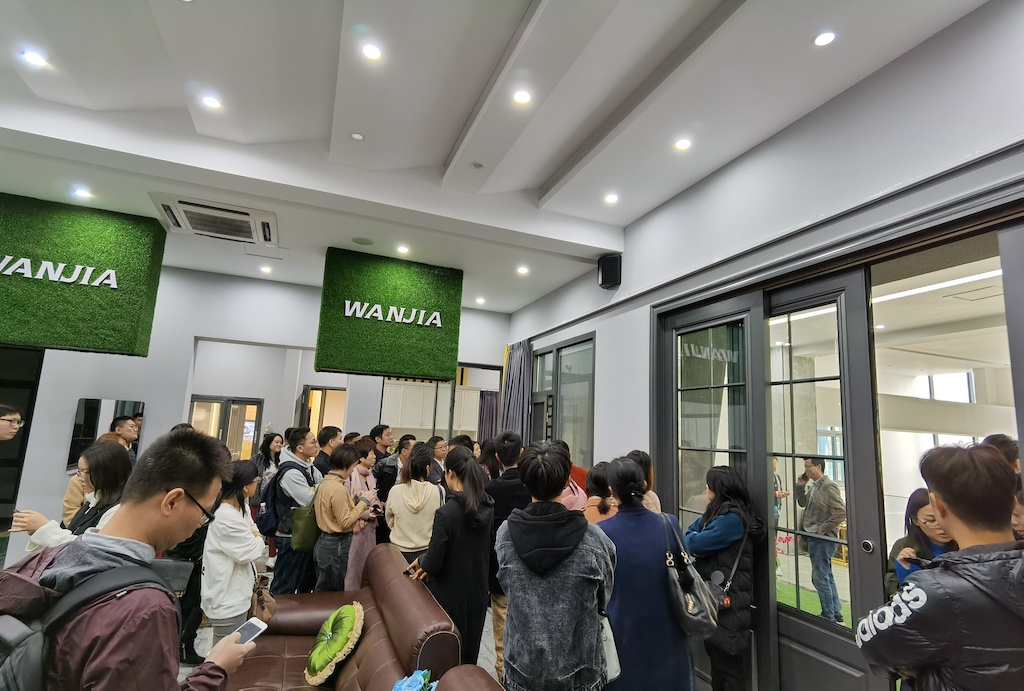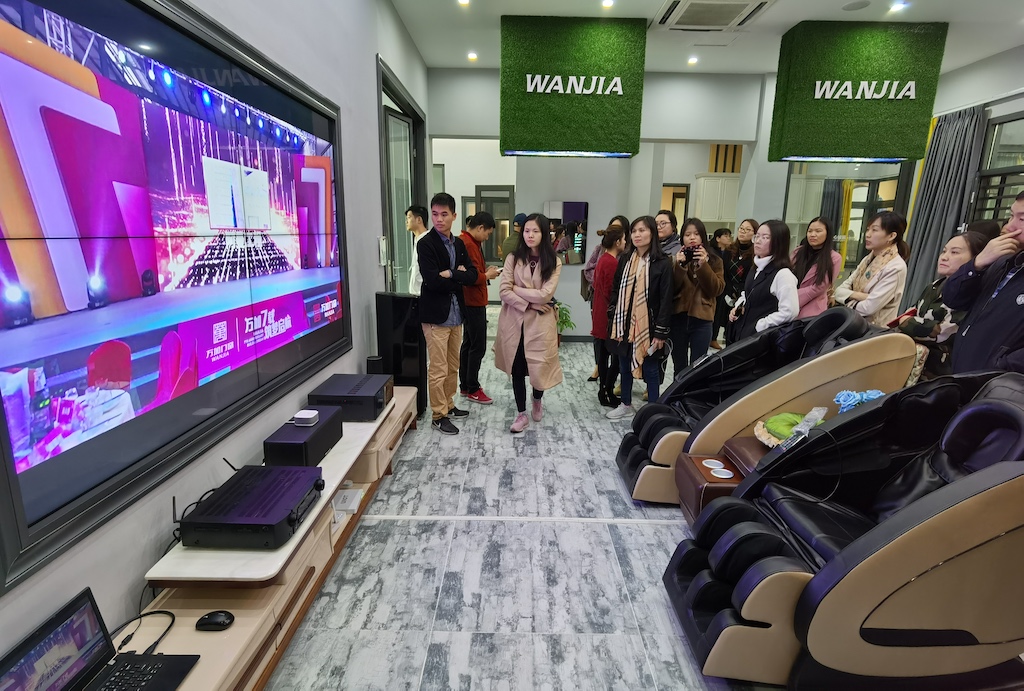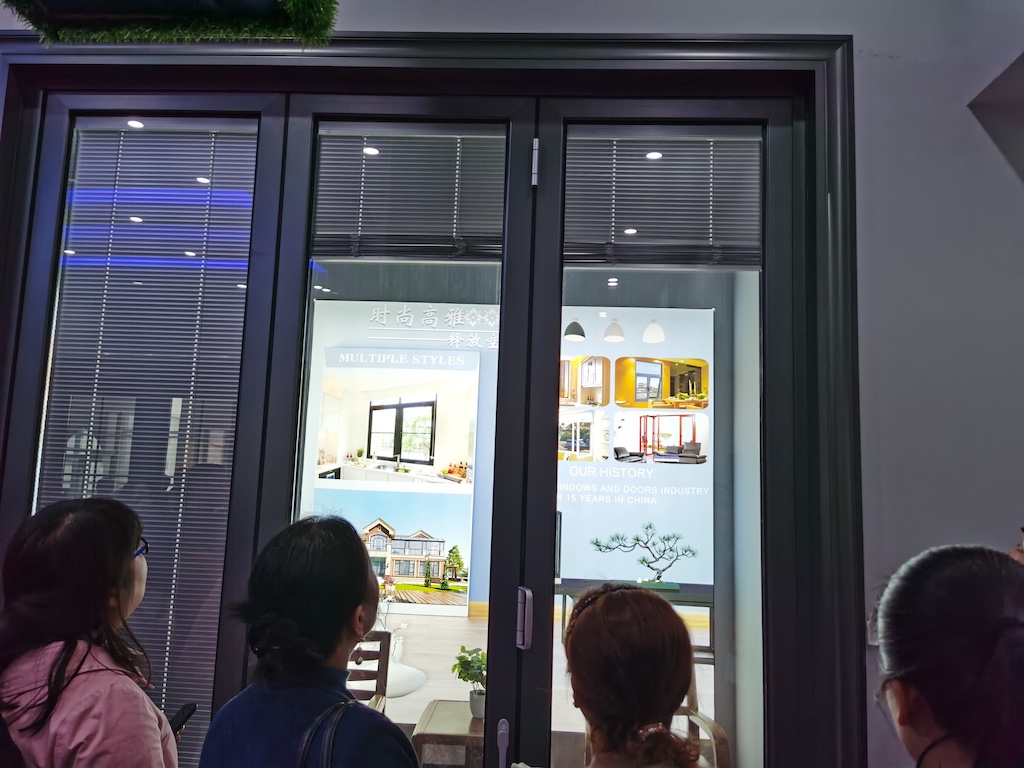 This is their showroom, we can see different aluminum doors & windows sample. Saw an automatic door, if you walk close it will open or close automatically with really silent effect.
One guy from their company telling us that,  they focus on windows and doors industry over 15 years in China, they employ a qualified team of engineers, technicians, QA, QC and sales staff and continuously strives to develop new and innovative concepts.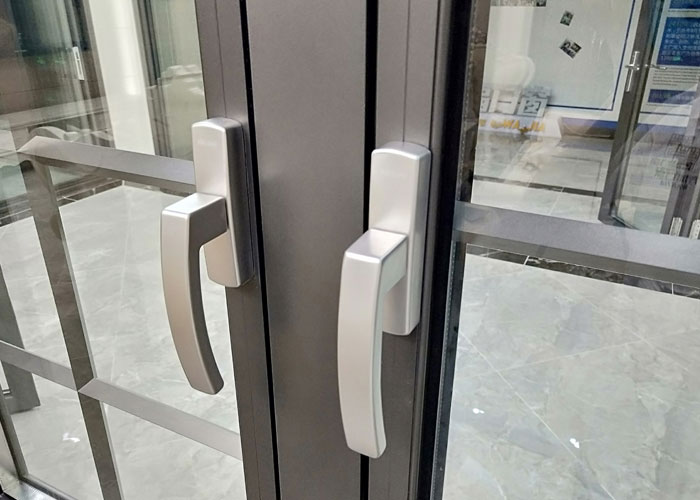 This is the aluminum alloy handle sample. It is built-in gears, the transmission is stable and smooth. The organic combination of the transmission mechanism and the shift fork.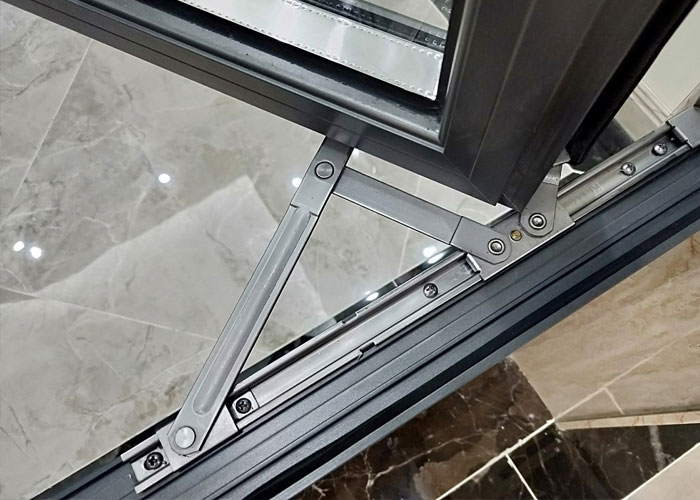 This is the Hinge sample for external use. The stainless steel material is wear-resistant and durable, and has strong bearing capacity to prevent the fan from sagging. The base is added with a rotating clamping piece to prevent the sash from falling off. It is open flexible, you can pause at any point.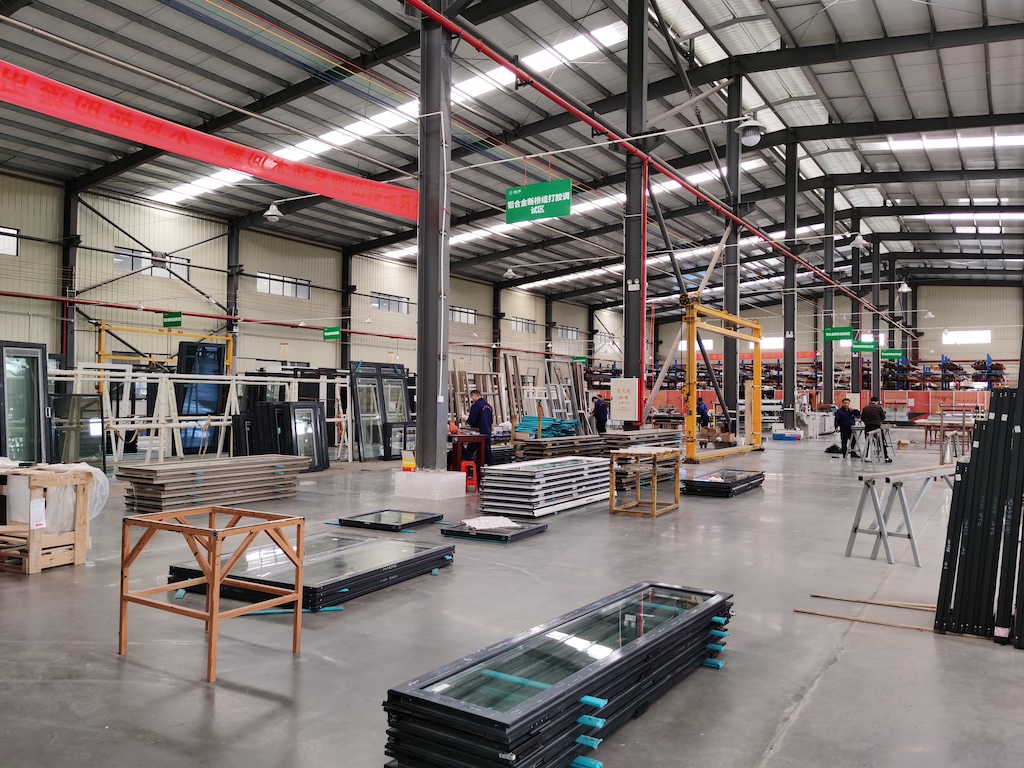 This is their workshop, it looks clean and neat. There are some semi-finished windows laying on the ground.
The worker are making different parts for the windows.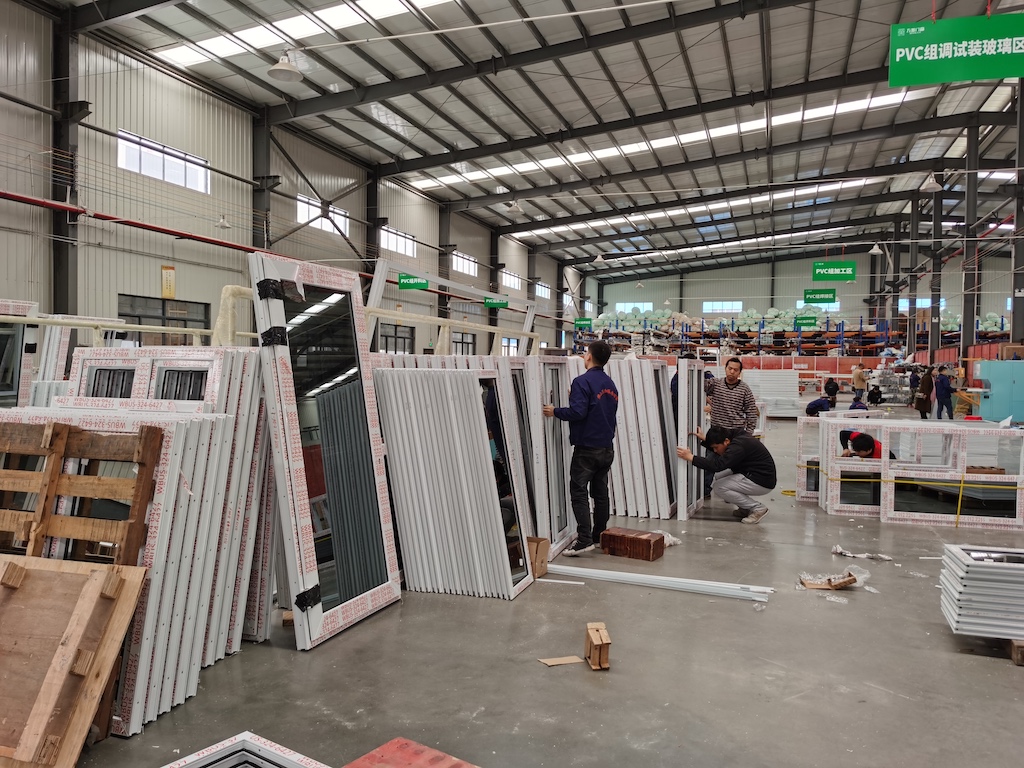 Those are finished aluminum alloy doors. They are testing the quality and the sizes, to make sure it is correct.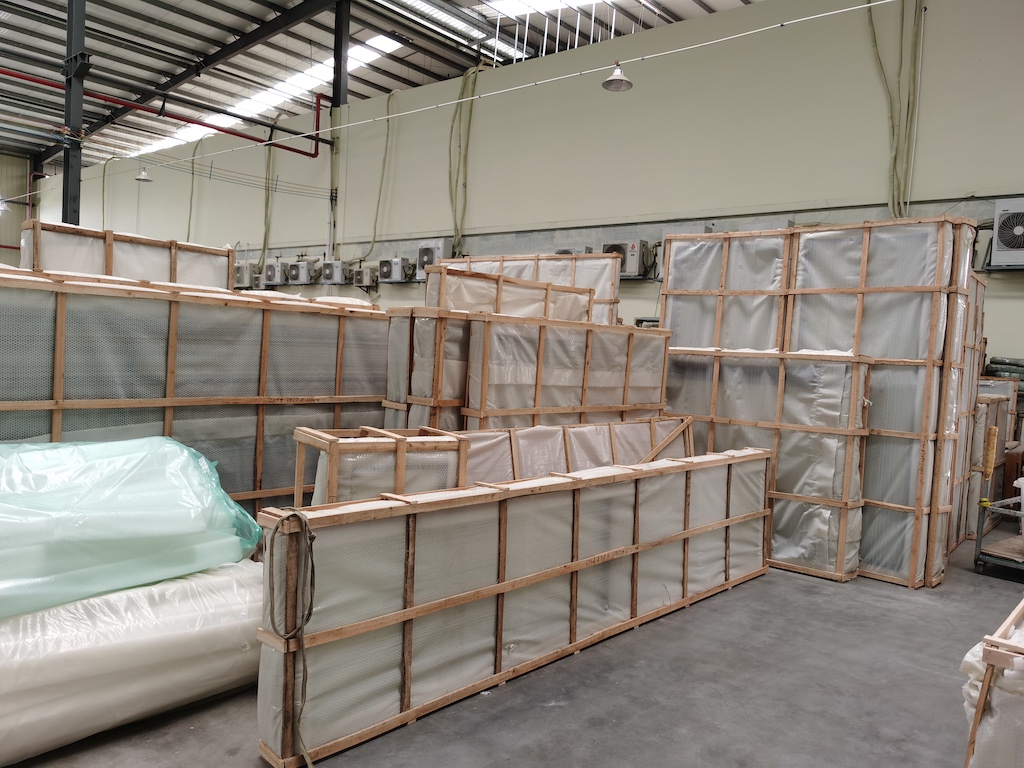 Those are finished doors & windows. It is well packed with wooden frame. According to my previous experience, a strong packing will be good and very important for long distant delivery. Especially if you want to load and unload it into one container.
Above all is the whole visiting to this doors & windows factory. I was impressed by the clean and neat workshop. By checking materials and workmanship, I think the quality is good. In the future if I need to order windows, I might think to enquire from them.
If you want to buy doors & windows from here for your house, or buy building materials from China foshan, then we are pleased to assist with the buying. We can connect you with more factories like this windows suppliers, to make sure you can buy from factories directly from China.
Welcome to contact us
Tips: If you prefer direct call, Message or email then follow:
David: 0086-18620044981 (on WeChat, WhatsApp)
Lilian: 0086-18620045496 (on WeChat, WhatsApp)
Email: tanndy@tanndy.com
We will respond in 30mins during working time.