List of main Building materials & Furniture markets in China
If you want to buy building materials for your house or project from China, then here is a clear list of different main markets for building materials, tiles, sanitary, kitchen, lighting and furniture as well.
The markets we mentioned are the main and biggest market here, like Casa sanitary ware market, it is the biggest and most famous sanitary market in China, most people prefer to buy sanitary items here. So all the markets we picked are big and good for you to buy from.
Here we will mention the market name, introduction, opening hours, location, product scope and tips etc.
Huayi Building Materials Wholesale Market
Opening Hours
10:00am – 18:00pm
Address
Jianyuan Road, Chancheng, Foshan, Guangdong, China
Introduction
This is the biggest market for building materials in China. You can find most decorative materials that you need for a house here. The market covers an area of more than 54,000 square meters with more than 600 suppliers inside.
The market is divided into 4 sections, East, North, West and South Section. Each section has different products. Main section for export is the South section.
Product Scope
wood doors, aluminium Door, windows, flooring, wallpaper, lighting, kitchen cabinet, socket, skirting, ceiling, glue, ply wood, stone, hardware
Tips
You can find mid-range to high-end quality.
There are many manufacturers here.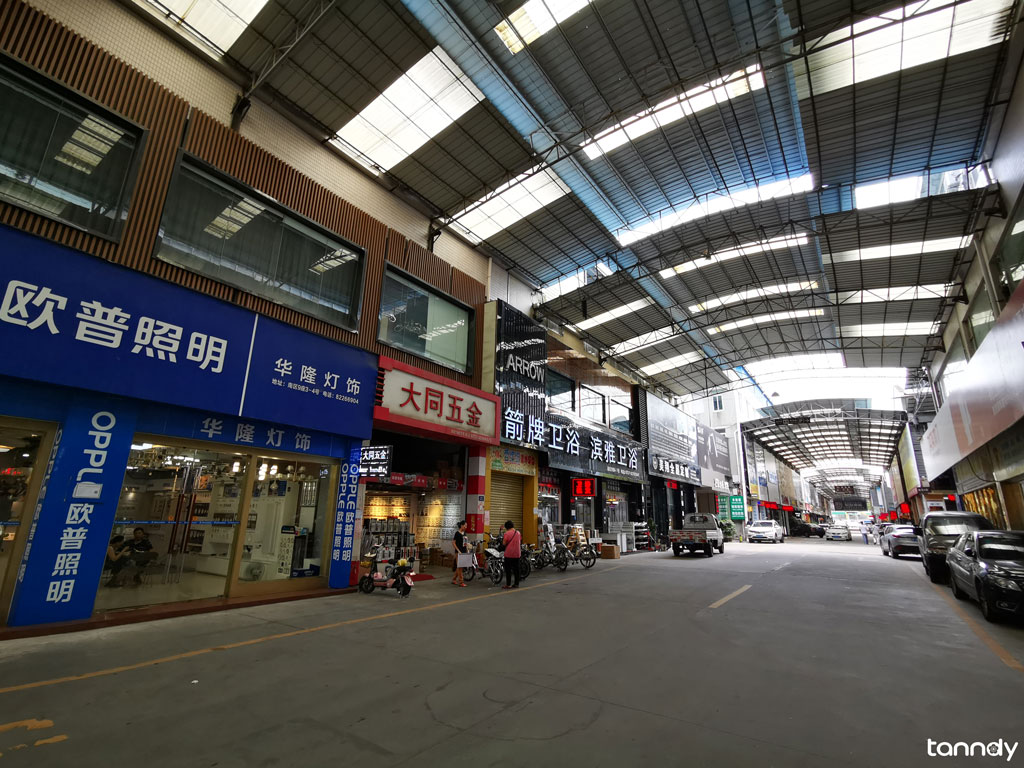 Casa Ceramics and Sanitary wares Mall
Opening Hours
10:00am – 18:00pm
Address
Jihua 4th Rd, Chancheng Qu, Foshan Shi, Guangdong Sheng, China
Introduction
Casa mall is a comprehensive trade procurement base integrating architectural ceramics, sanitary ceramics, leisure sanitary ware, hardware and water accessories, as well as daily-use, arts and crafts ceramics, and providing information exchange activities for international business services. Its the most popular market for building materials. Most medium to high-end brand in China settled inside.
Product Scope
Toilet, basin, bathroom cabinet, water tap, bathtub, accessories, massage bathtub, kitchen sink, crafts ceramics.
Tips
The price you can find here range from medium to high.
You can find sanitary ware here with watermark

China Ceramics Industrial Headquarters Base
Open time
10:00am ~ 18:00pm
Hotline
0757-82526666
Address
1/F, China Ceramics Theater, CCIH, No.68, West Jihua Road, Chancheng District, Foshan, China
Intro
Located on Jihua Road in Foshan, China Ceramics Industry Headquarter which is also called CCIH, is the high-level ceramics & tiles exhibition center. Here you can the most high-end ceramics brand in China.
It covers a floor area of 266,000 m2 and construction area up to 330,000 m2 with a total investment of 2.6 billion RMB. It is the first landing project of Foshan ceramics headquarters economy and a high-level ceramic exhibition building group with characteristics in the sector.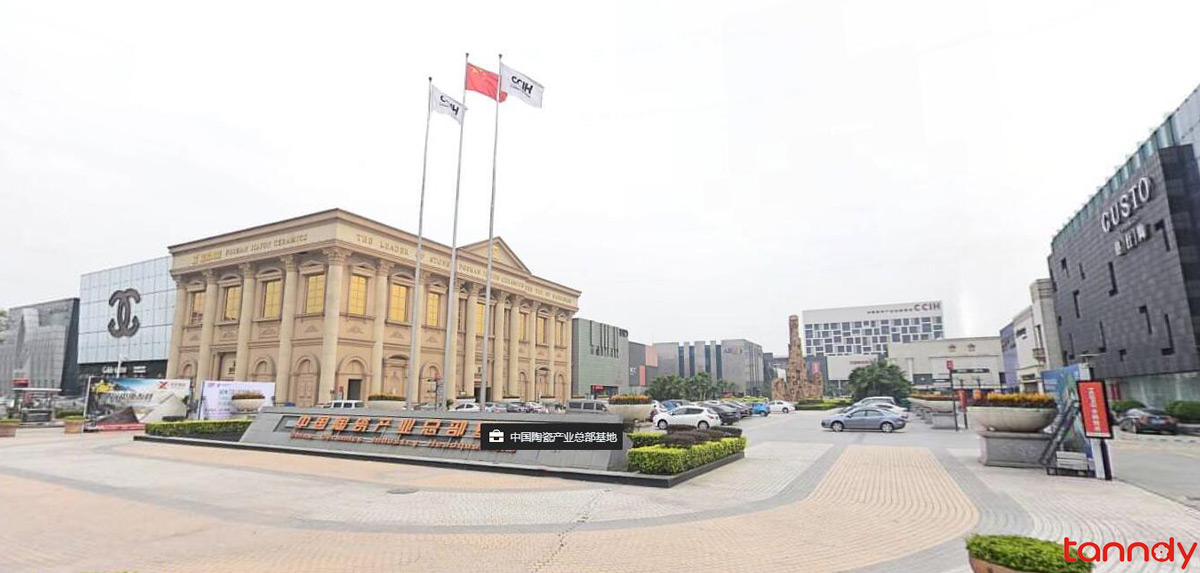 Foshan International Ceramics Exhibition Center
Open time
10:00am ~ 18:00pm
Address
No.2, Jihua 4th Road, Chancheng District, Foshan City, Guangdong, China
Intro
Specialized in the wholesale of ceramic tiles, the price and quality range is big which suitable for a wide range of customers. For both retails and wholesale.There are factory showrooms and distributors, this market is the first choice for most customers who purchase tiles.
This tiles market is the most popular one. This market you can find cheap quality, medium quality and high-end as well.
Tips
Very suggested to buy as the price, quality & attitude is good.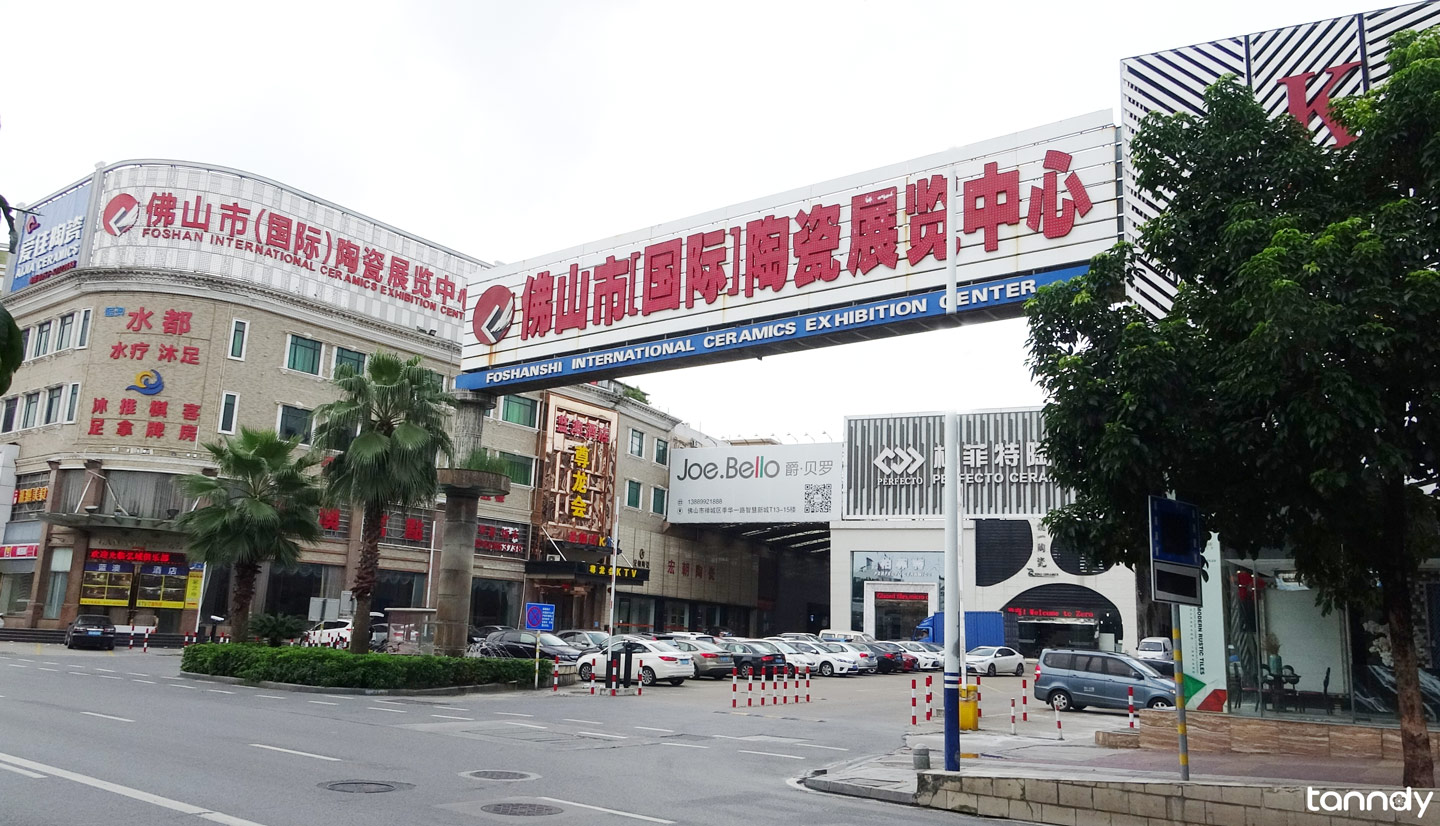 Sunlink Lighting and Kitchen Cabinet City
| | |
| --- | --- |
| Address | Xingle road,lecong town,shunde district,foshan |
| Intro | Sunlink also call Shunlian lighting and kitchen cabinet mall has two part, one is for lighting and one is for kitchen cabinet. For lighting market, you can find many kinds of lighting there, the price is medium, for both retails & wholesale. For kitchen cabinet, you will find so many different type of the cabinet in here. There is always new design of kitchen you can find here. |
| Tips | The quality here is good and price is medium. Not too expensive. This is the most popular for you to choose kitchen. |
| Open Time | 10:00am ~ 18:00pm |
| Chinese Address | 佛山市顺德区乐从镇兴乐路 |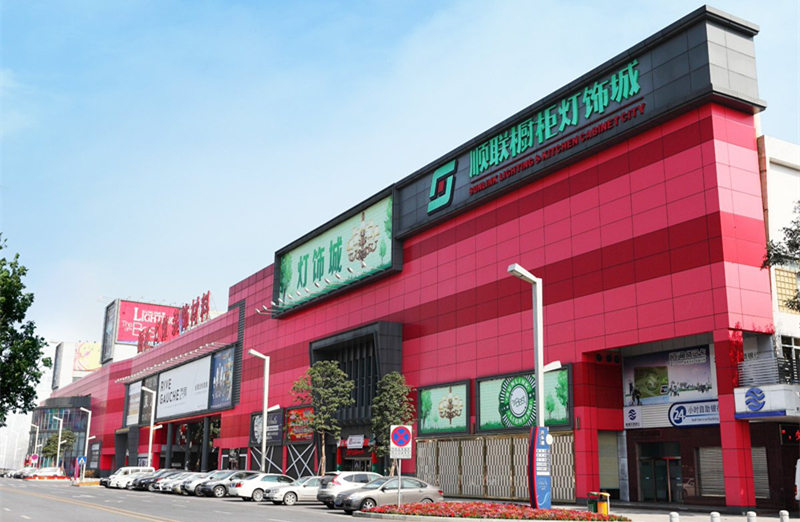 Sunlink Furniture City North Section Shunlian Furniture City
| | |
| --- | --- |
| Address | NO.325 National Highway, Lecong, Shuande, Foshan, China |
| Introduction | Sunlink Furniture City N. is a market with cost performance, for wholesale also at retail. It's a furniture center major for redwood furniture, office furniture and home furniture. All kinds of furniture there is with good quality but much lower price than Louvre. |
| Quality & Price | The quality of the furniture is good, and the price is in medium grade. Most of people can accept. It is a good choice for you to buy the furniture in good quality but not so high price. |
| Chinese Name | 佛山顺联家具城北区 |
| Chinese Address | 广东省佛山市顺德区乐从镇325国道顺联家具城•北区 |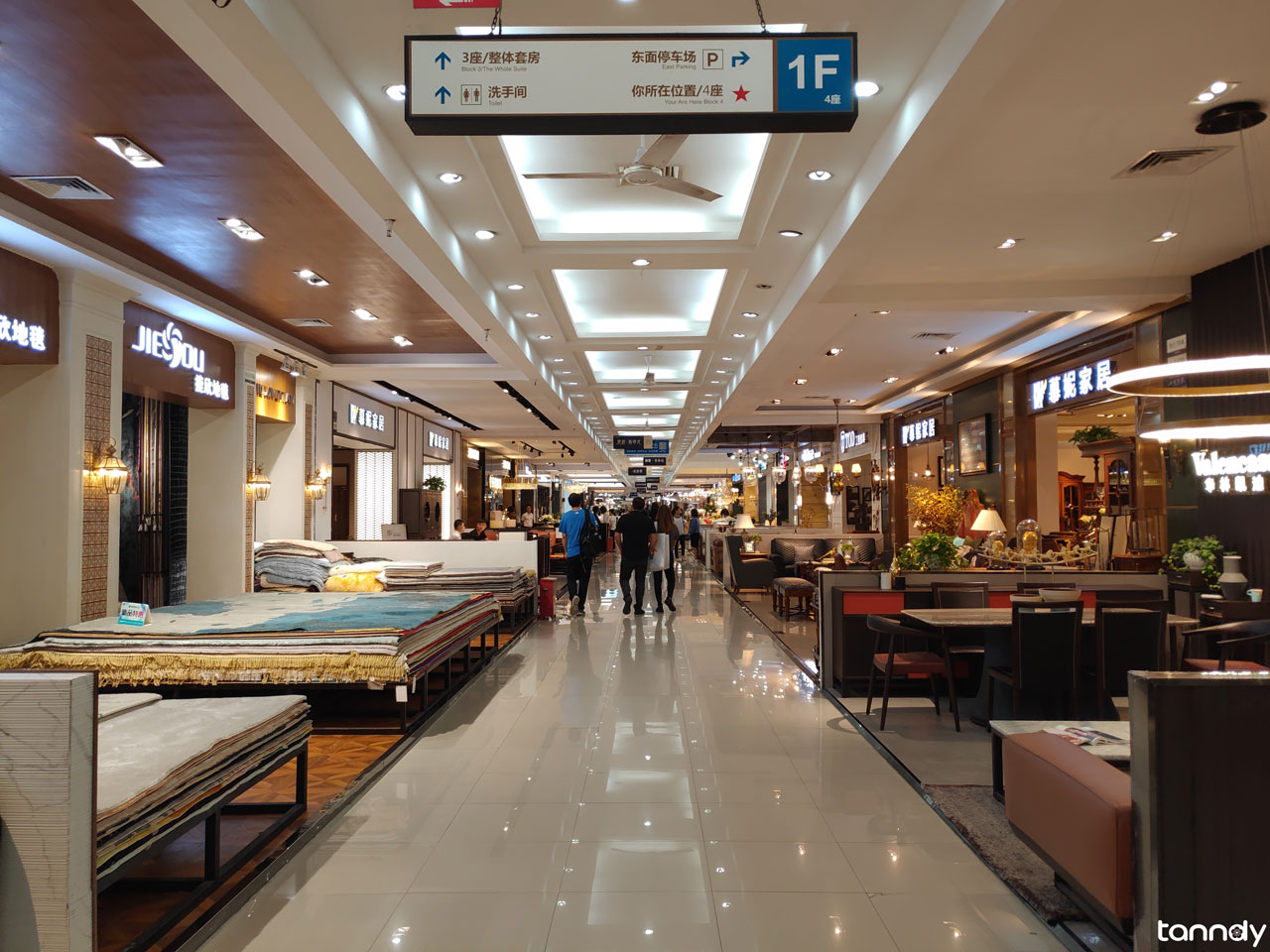 Lecong International Furnishing City
Address
Xinlong Rd,No.325 National Highway, Lecong, Shunde, Foshan,China
Introduction
Sunlink Furniture City South Section. is a lower quality furniture wholesale market also at retail. If you are doing furniture business, it will be a good market for you to purchase as its low price.

Sunlink Furniture City S. can be depart into four big parts:
1.Sunlink international sofa purchasing center
2.Sunlink hotel furniture purchasing center
3.European neo-classical experience
4.Sunlink soft decoration center

Quality & Price
Sunlink Furniture City South section is a lower quality furniture wholesale market. It's good to buy for sale with a reasonable price
for business from this market because almost all the shop inside is the "outlet store", It is Located next to Louver Market but the price is really obvious different.
Chinese Name
佛山顺联家具城南区
Chinese Address
广东省佛山市顺德区乐从镇325国道新隆路段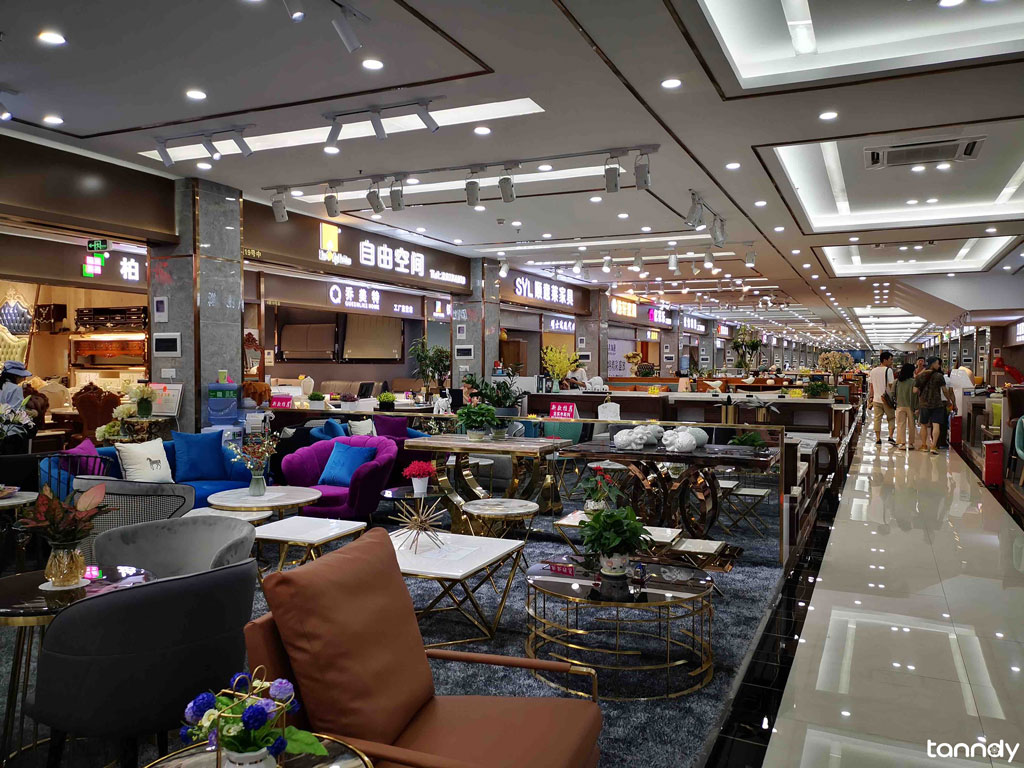 For Direct call, Message or Email then follow:
David: 0086-18620044981 (Call, WhatsApp, WeChat)
Lilian: 0086-18620045496 (Call, WhatsApp, WeChat)
Email: tanndy@tanndy.com
We will respond in 30mins during working time.