Hola! Welcome Ed from South America visit us on 13 Oct 2017
Hola!!!
Warm welcome Ed from South America visit Tanndy Ltd today on 13 Oct.
They have good business in South America. They focused in clothing business and have been buying from China for over 10 years.
Tanndy Ltd will doing our best to assist with their buying from Guangzhou, will guide them to wholesale market in Guangzhou and we will also arrange shipping by sea to South American.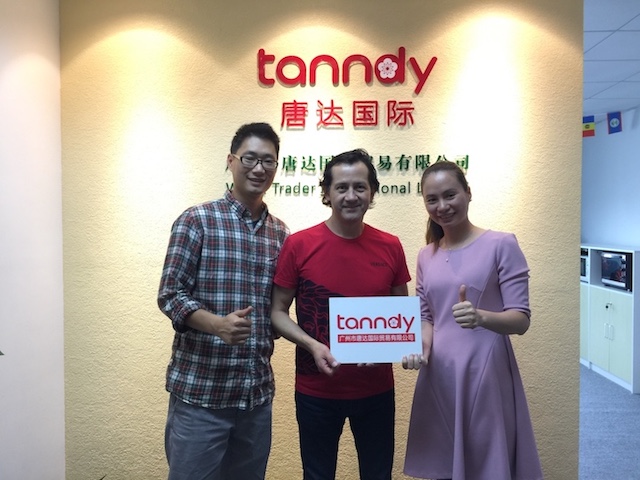 Muchas Gracias!!
We thank you very much for your trust and choice on us. We will do our best to provide most professional buying & exporting service from China.
– Tanndy Ltd